Twitter Is Testing the Long-Awaited Edit Button
"This is happening and you'll be okay," the company said.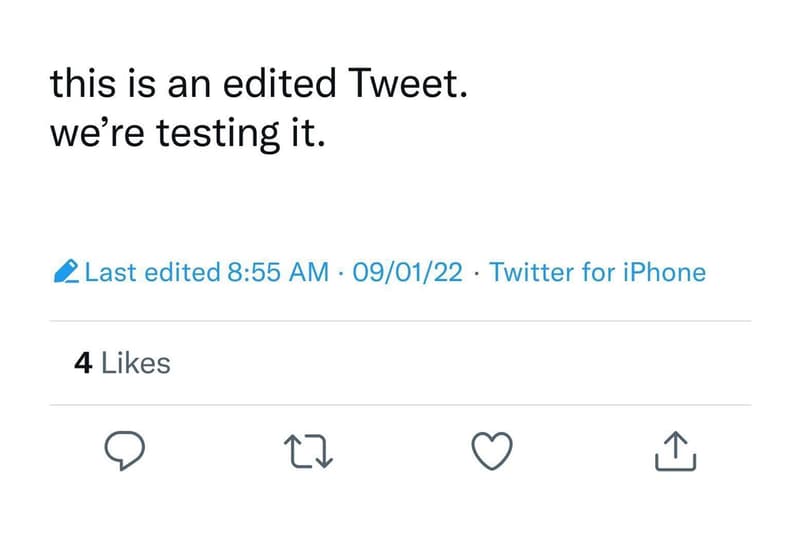 Twitter on Thursday announced that it is testing the long-awaited edit button.
The company said that it is currently testing the highly-requested feature internally and that it will be initially expanded to Twitter Blue subscribers in the "coming weeks." The social media giant noted that even if you are not in a test group, you will still be able to see when a tweet has been edited.
"This is happening and you'll be okay," the company wrote in a tweet alongside the announcement.
if you see an edited Tweet it's because we're testing the edit button

this is happening and you'll be okay

— Twitter (@Twitter) September 1, 2022
As its moniker suggests, the "Edit Tweet" tool will allow users to make changes to their tweets after they have already been published. In the test, tweets will be able to be edited an undisclosed number of times in the first 30 minutes after their publication. Edited tweets will receive an icon, timestamp and label to alert users that they have been edited. Users can tap the label to view a tweet's full edit history, which will include past iterations of the tweet.
"Like any new feature, we're intentionally testing Edit Tweet with a smaller group to help us incorporate feedback while identifying and resolving potential issues," the company wrote. "This includes how people might misuse the feature."
Later this month, Twitter will expand Edit Tweet access to Twitter Blue subscribers, though the test will be localized to a single country at first. Twitter has not yet announced where the feature will initially become available.
Stay tuned for more information.
In more tech news, the iPhone 14 Pro is rumored to support 30W charging.