TIER Goes Back to School for Its Spring/Summer 2023 Show
Presenting a community-based, "University"-themed collection at Brooklyn's Long Island University campus.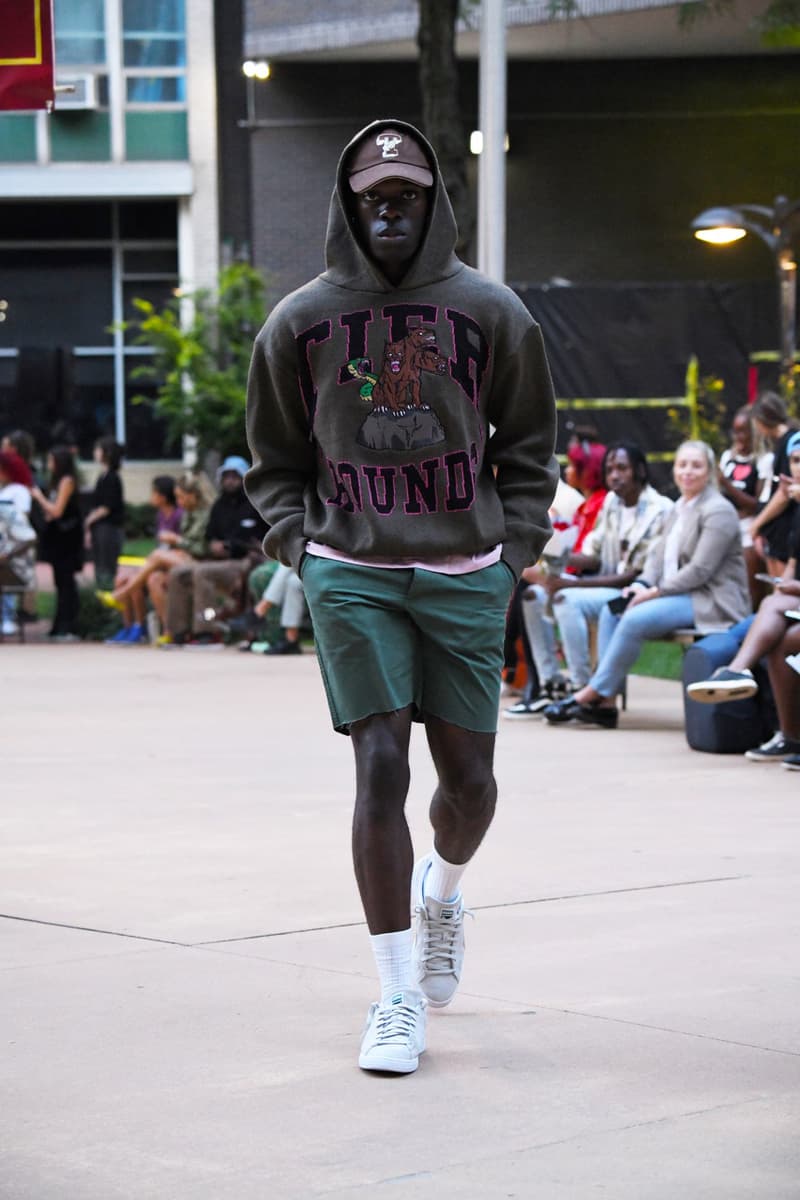 1 of 24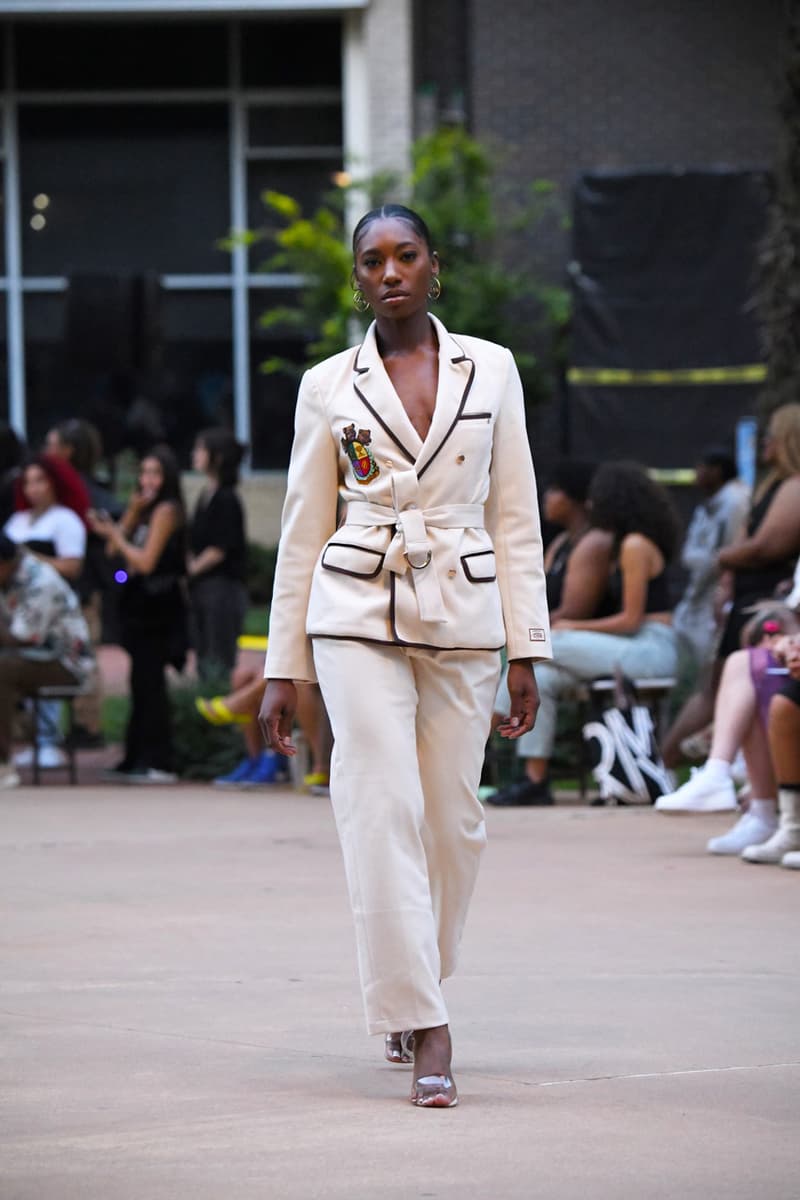 2 of 24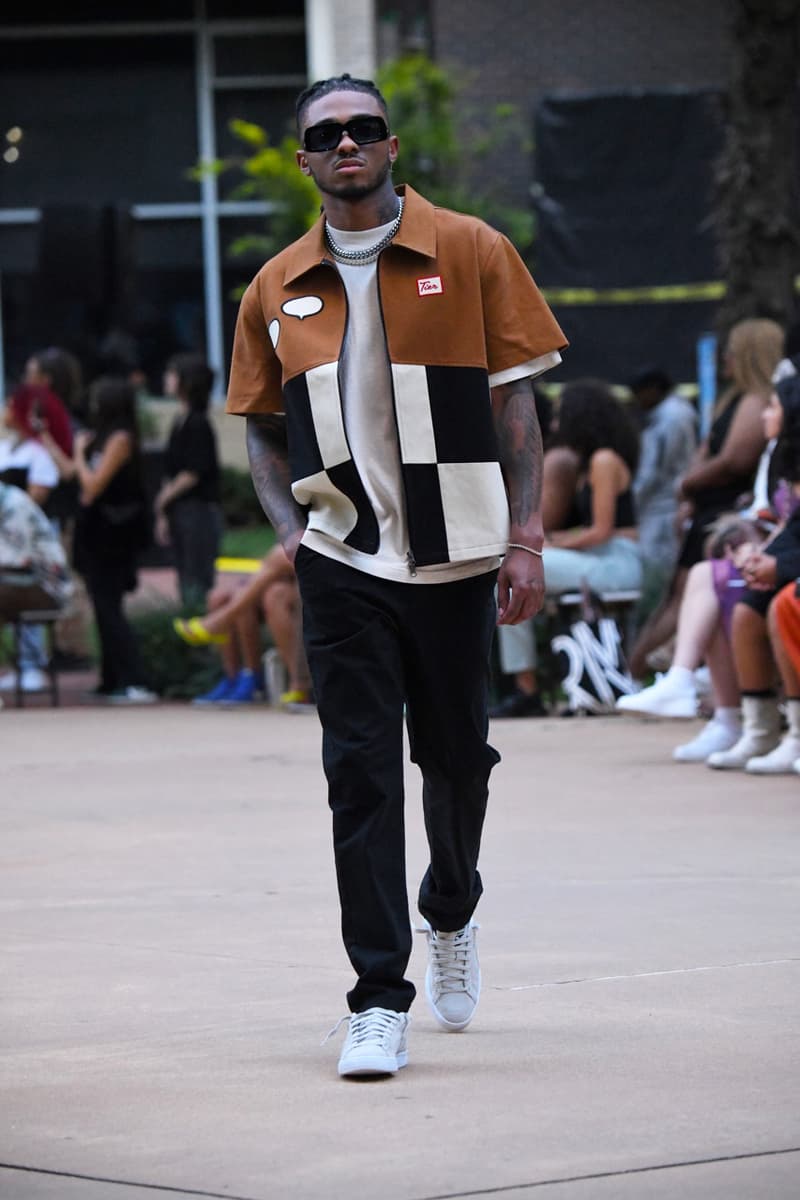 3 of 24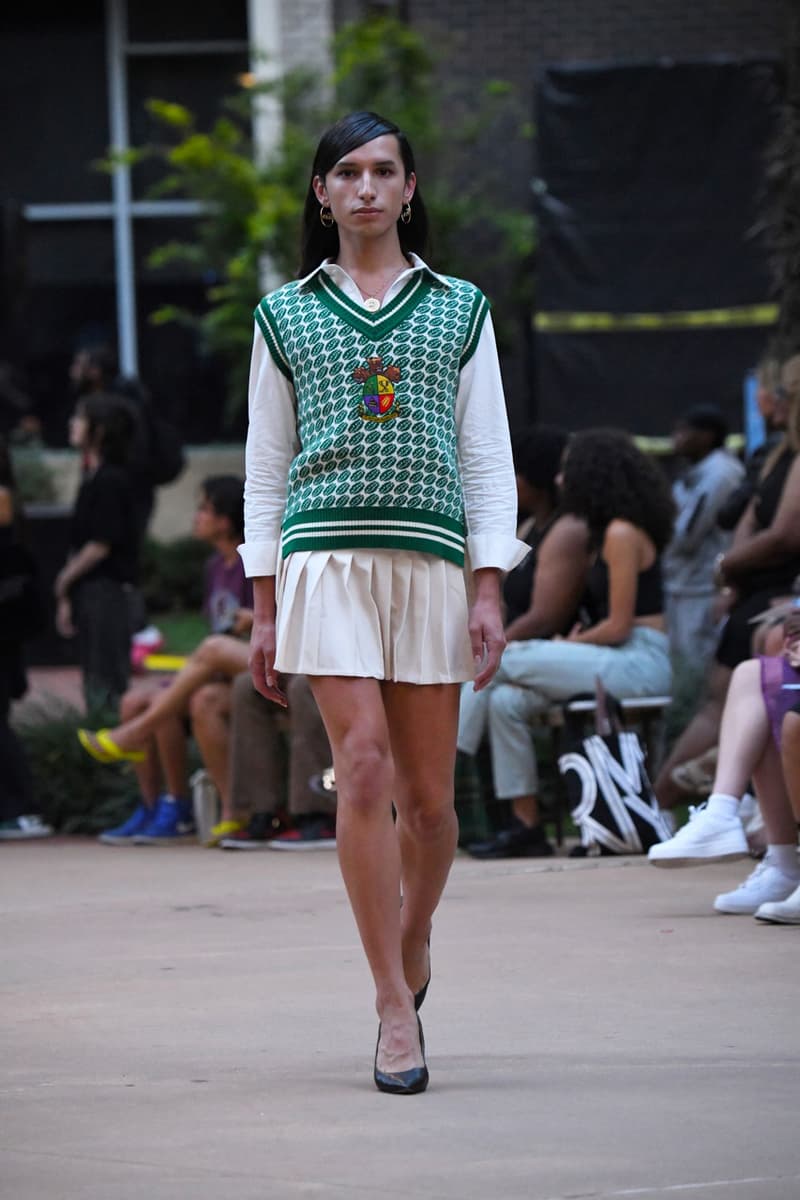 4 of 24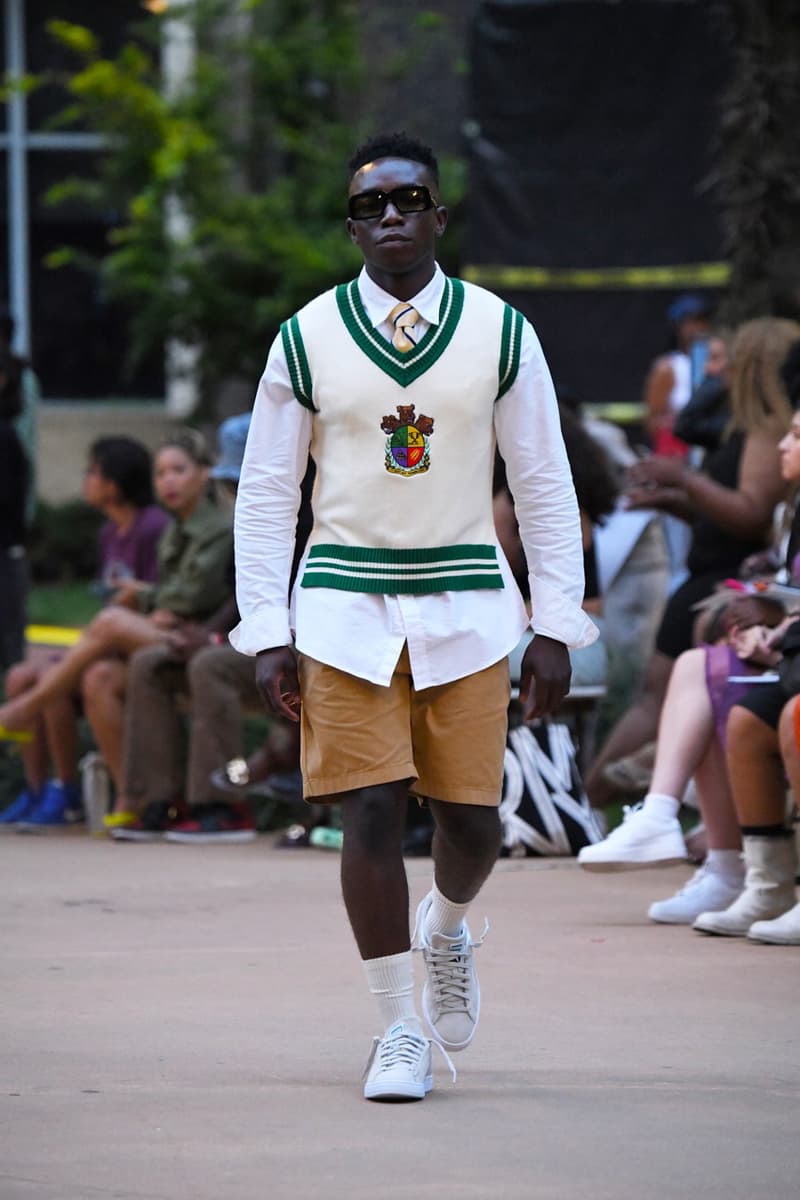 5 of 24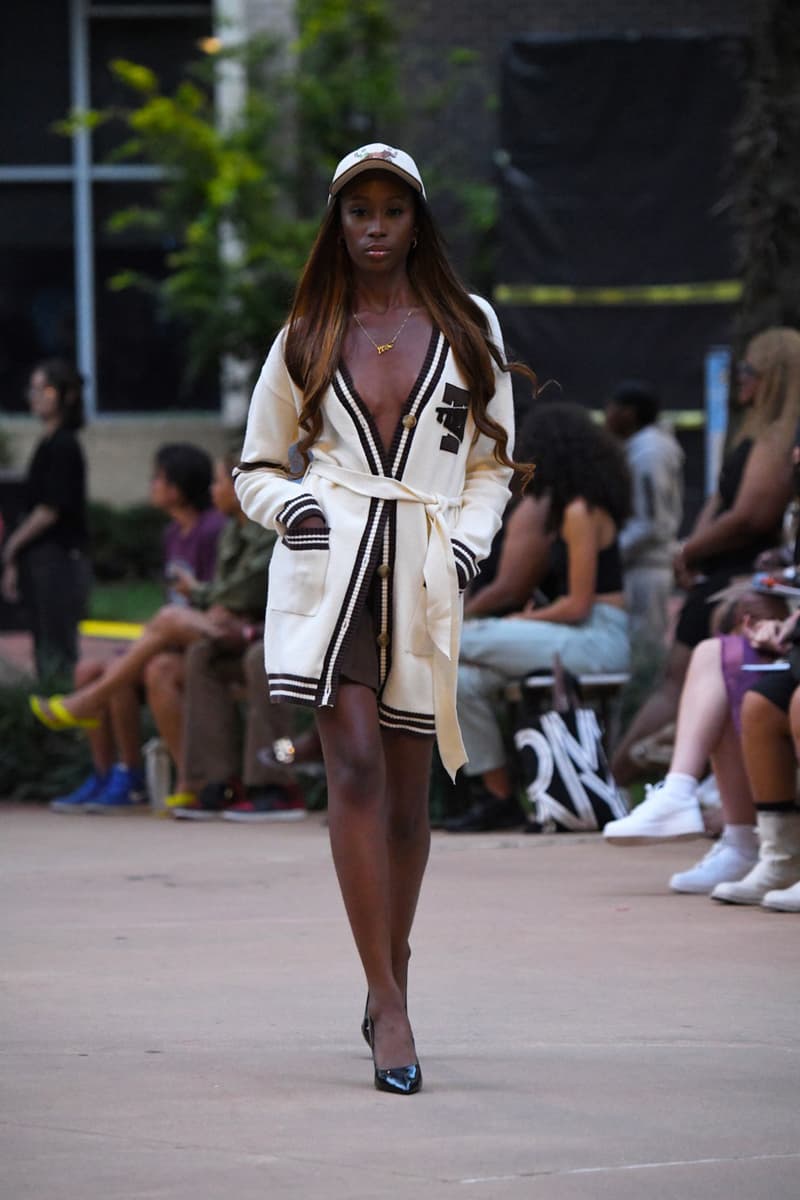 6 of 24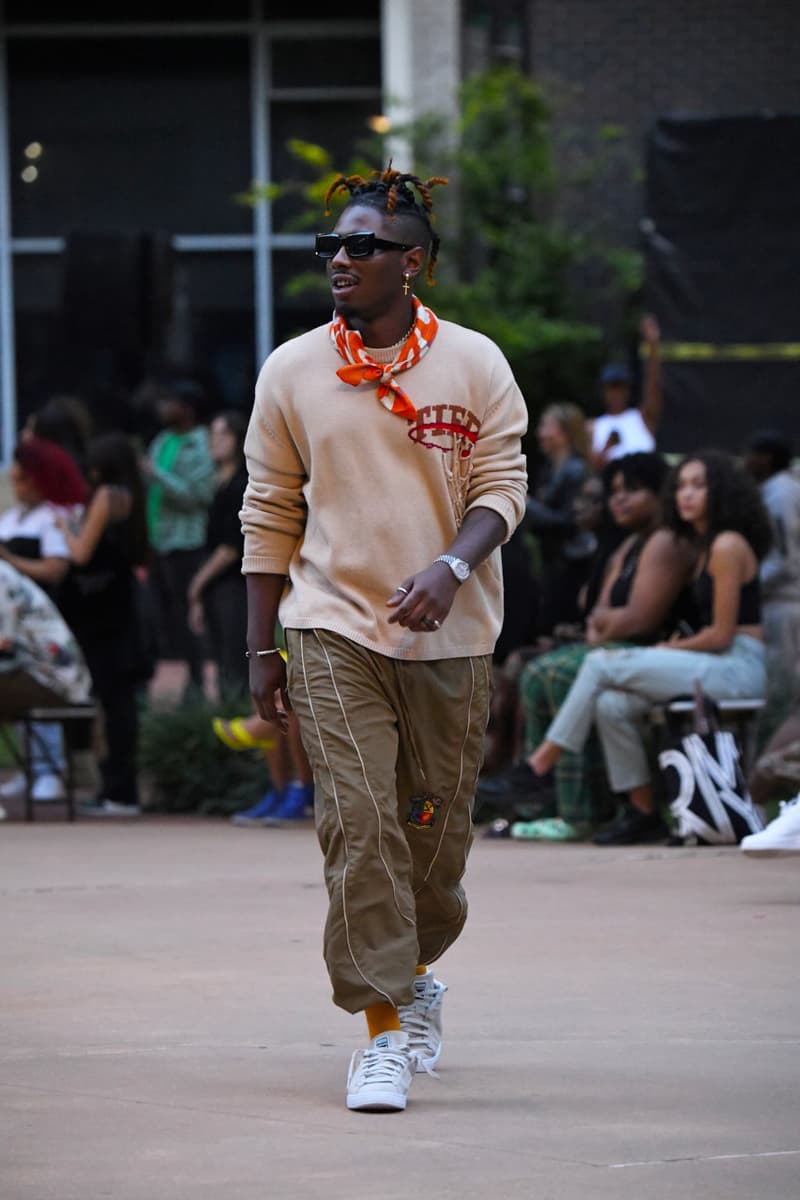 7 of 24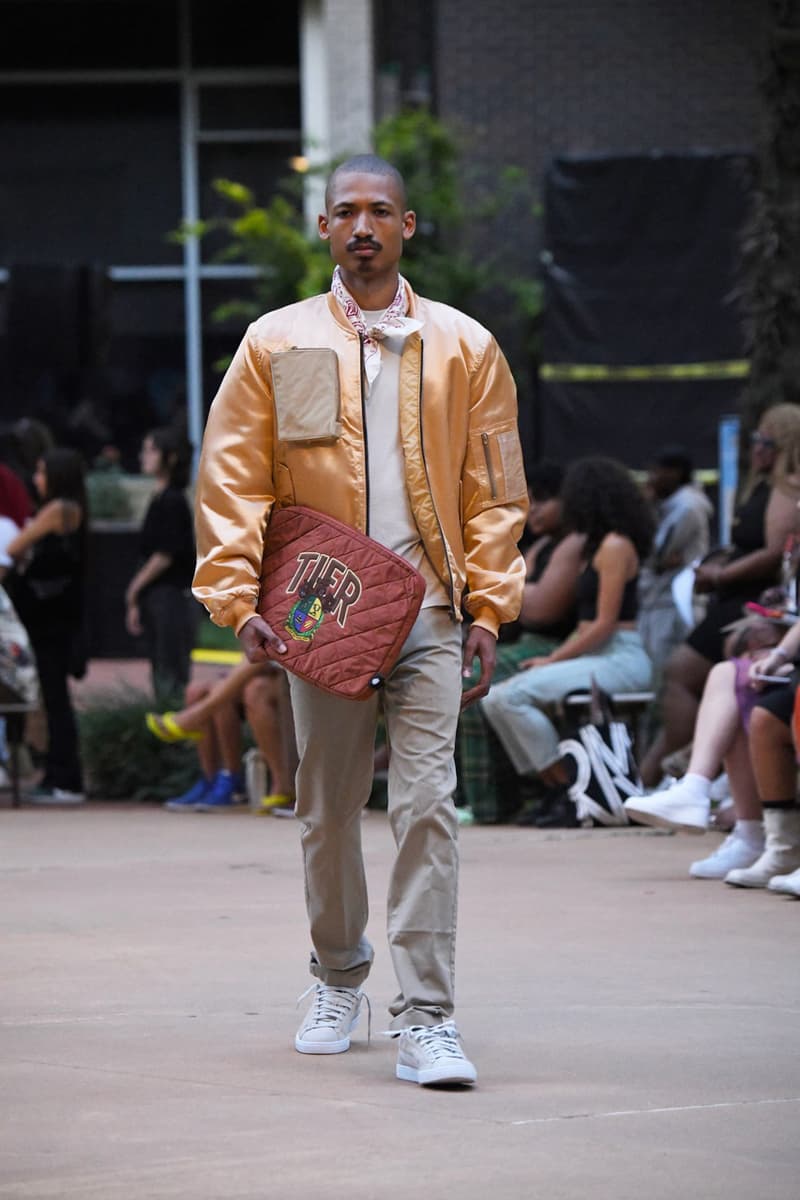 8 of 24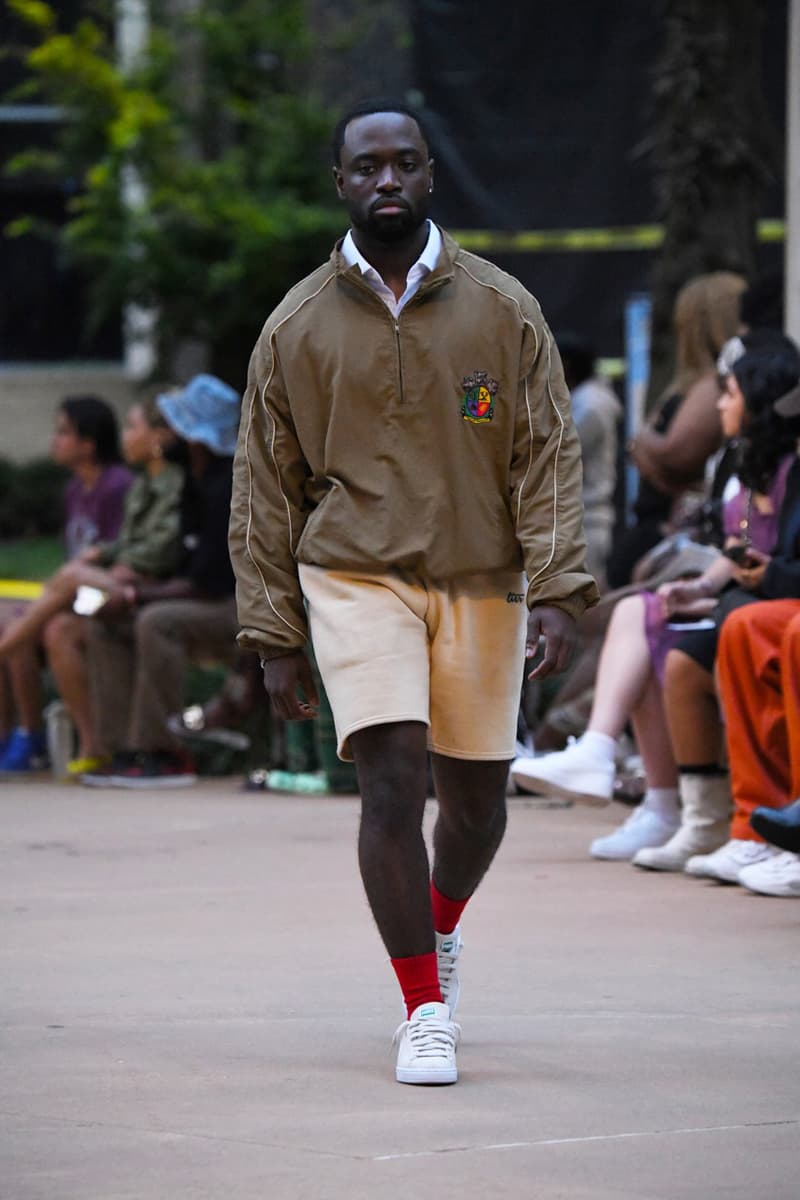 9 of 24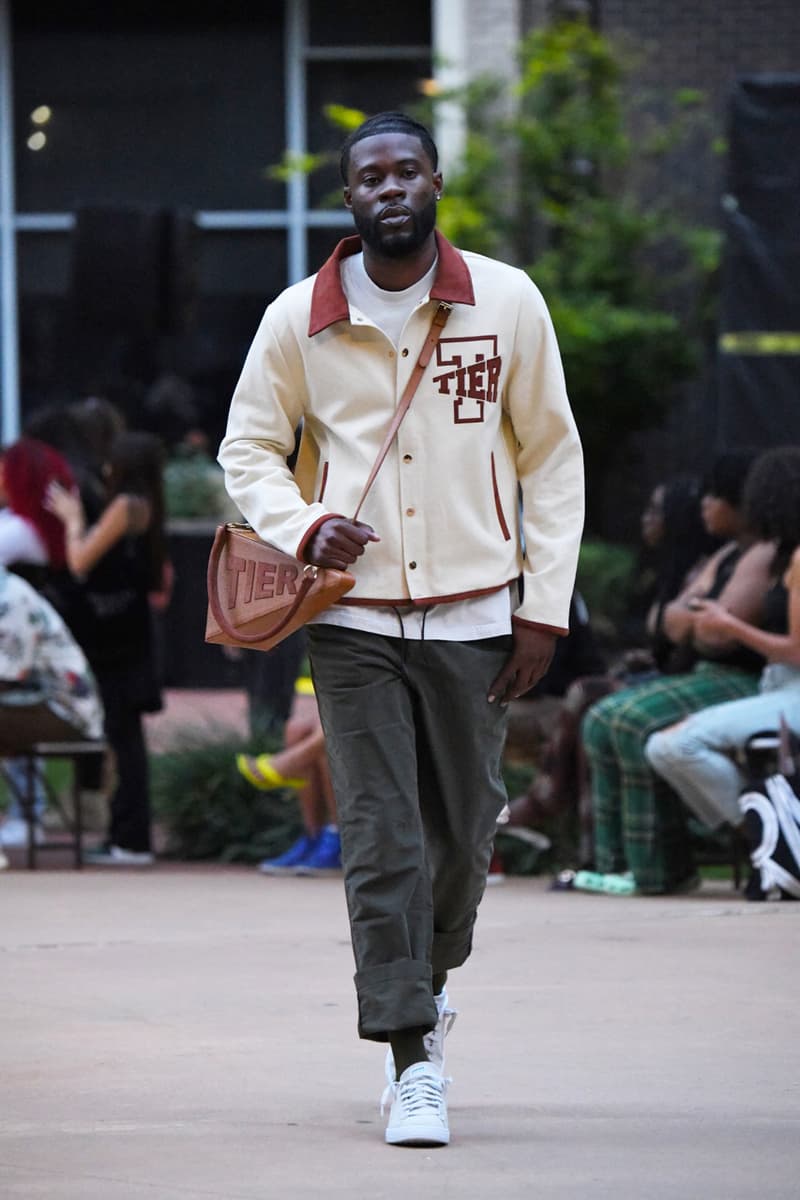 10 of 24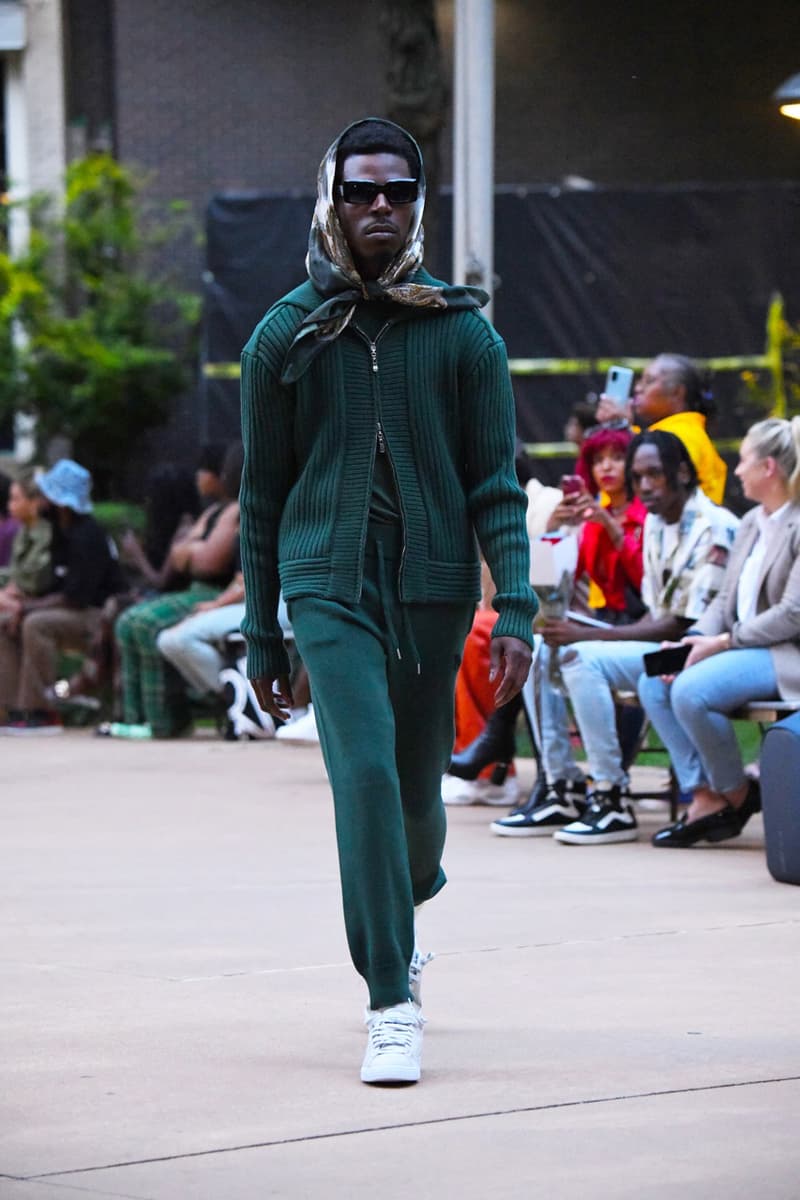 11 of 24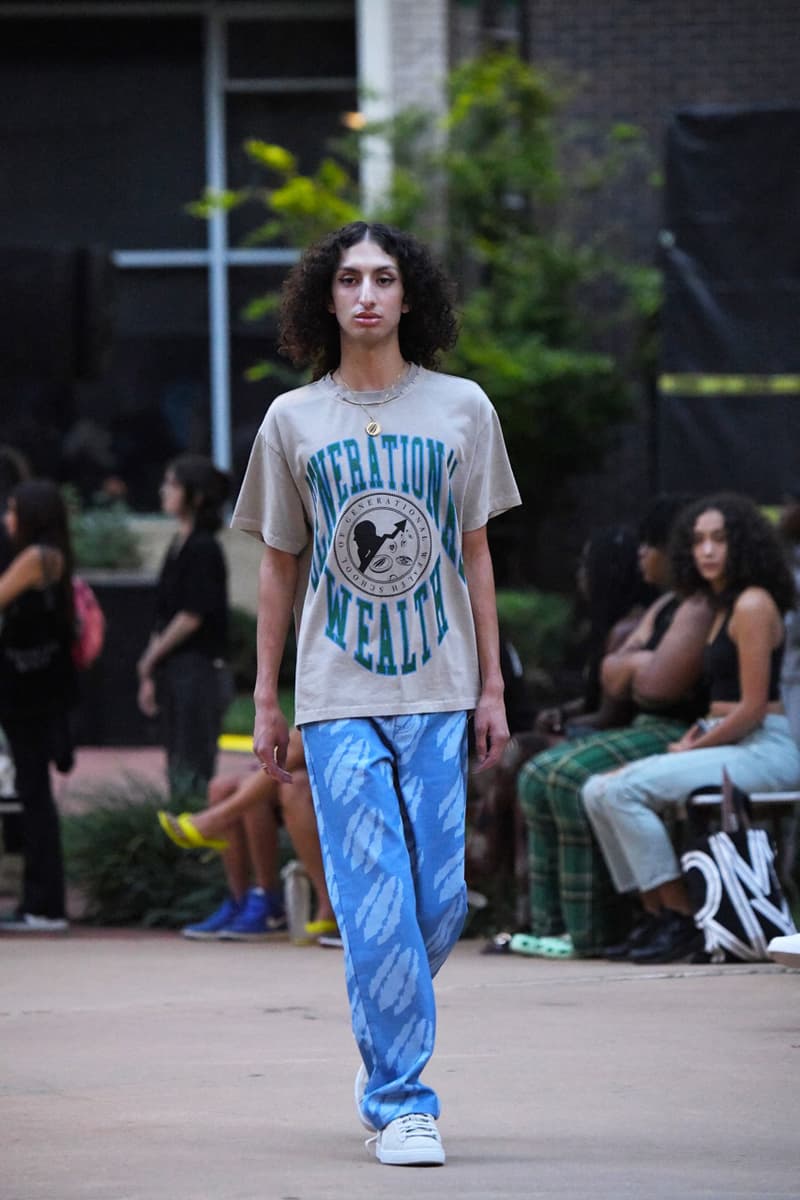 12 of 24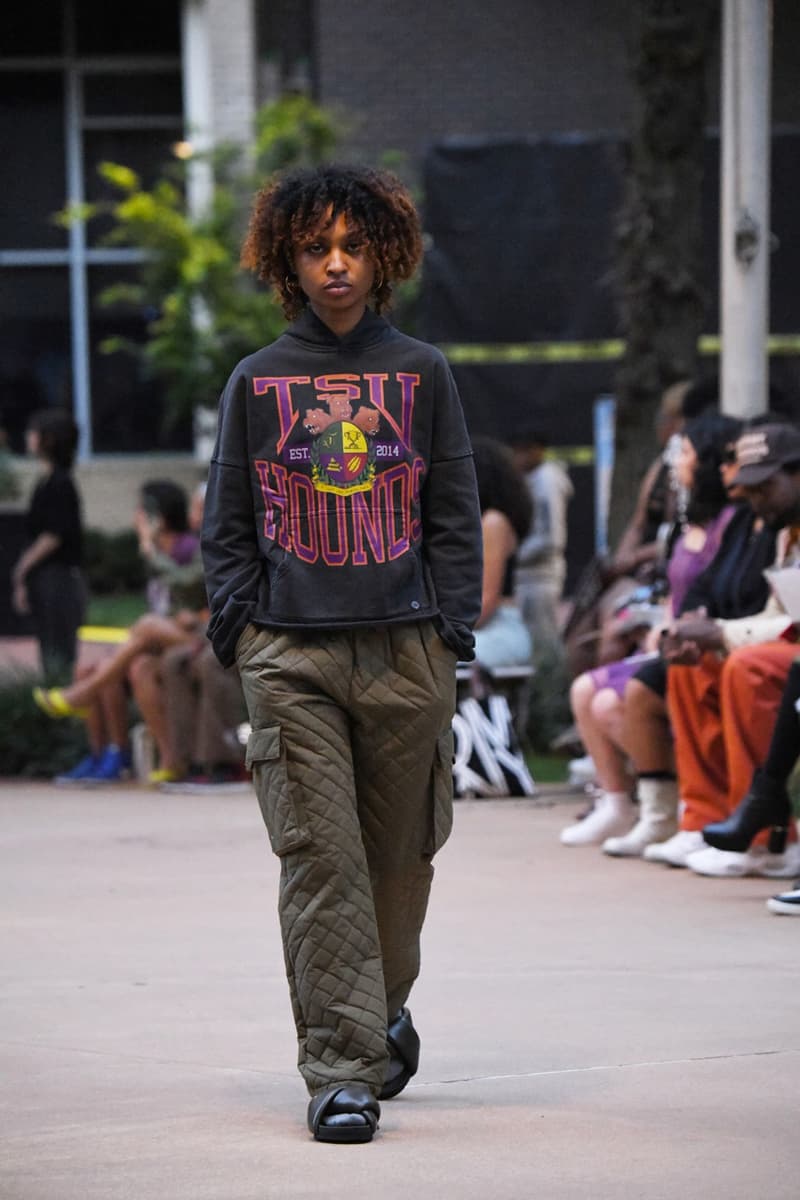 13 of 24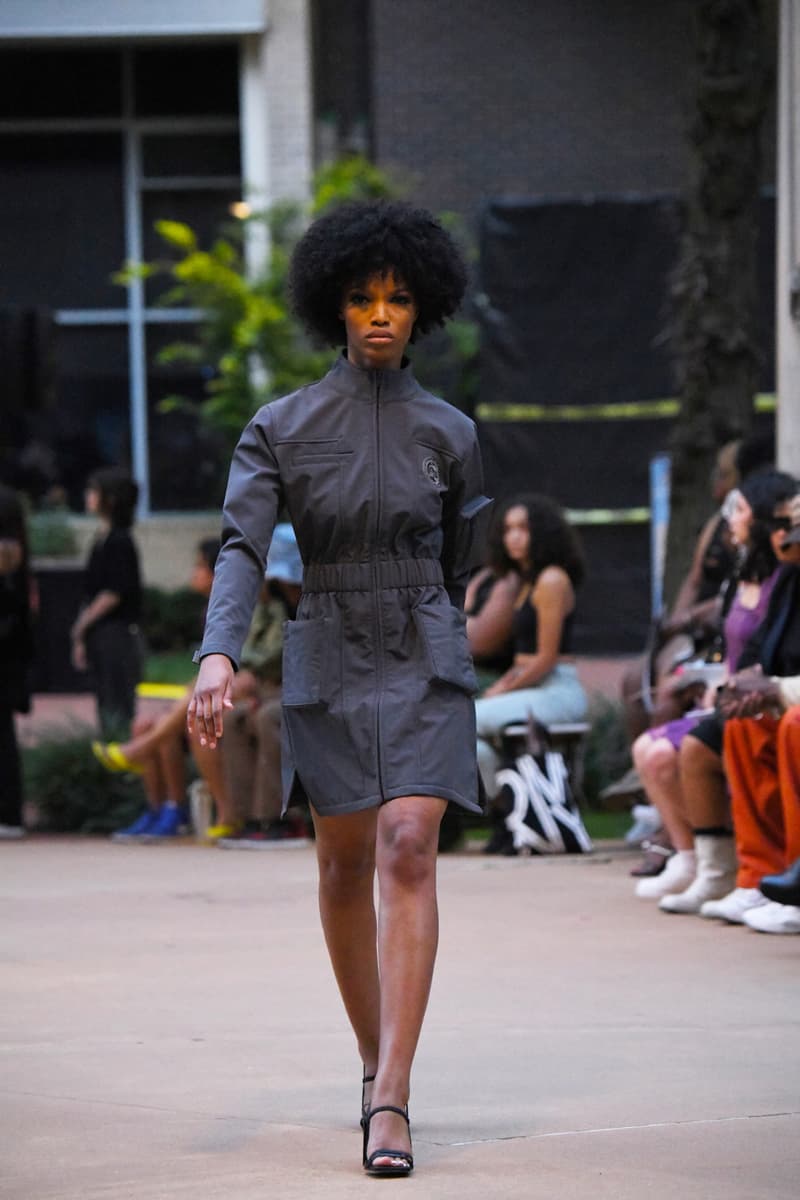 14 of 24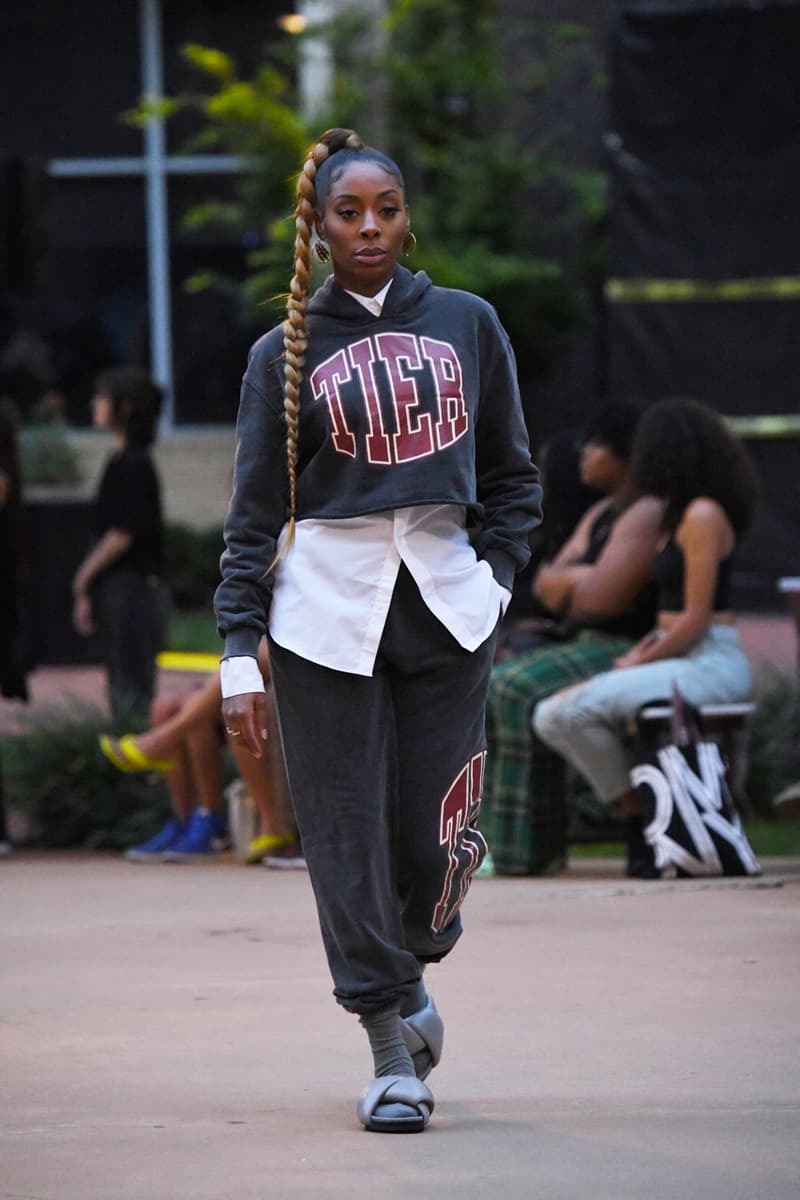 15 of 24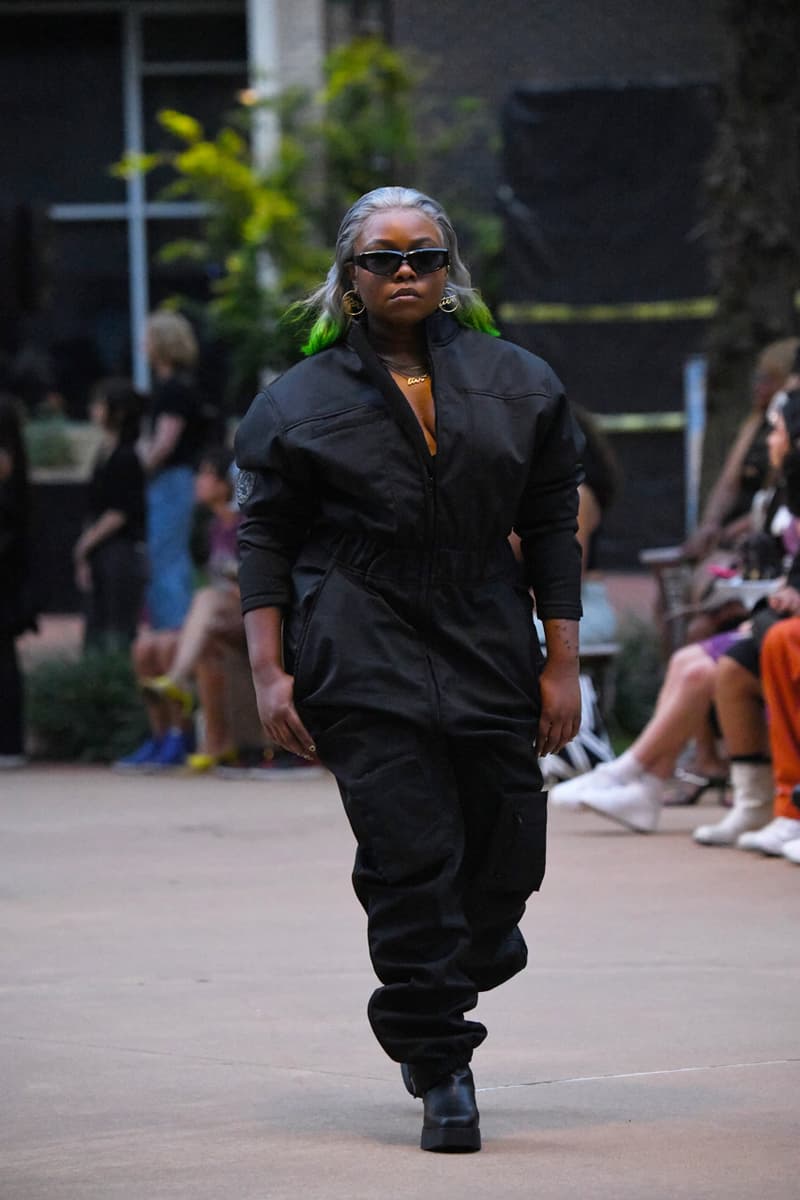 16 of 24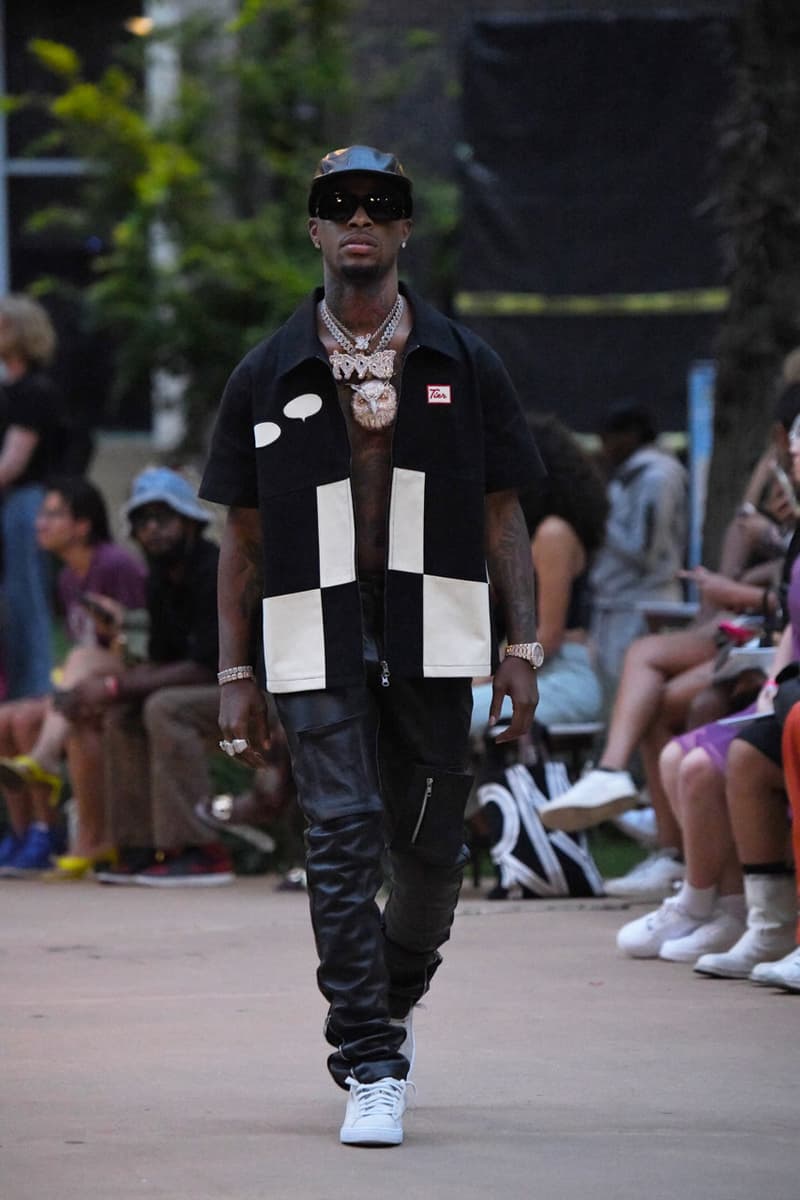 17 of 24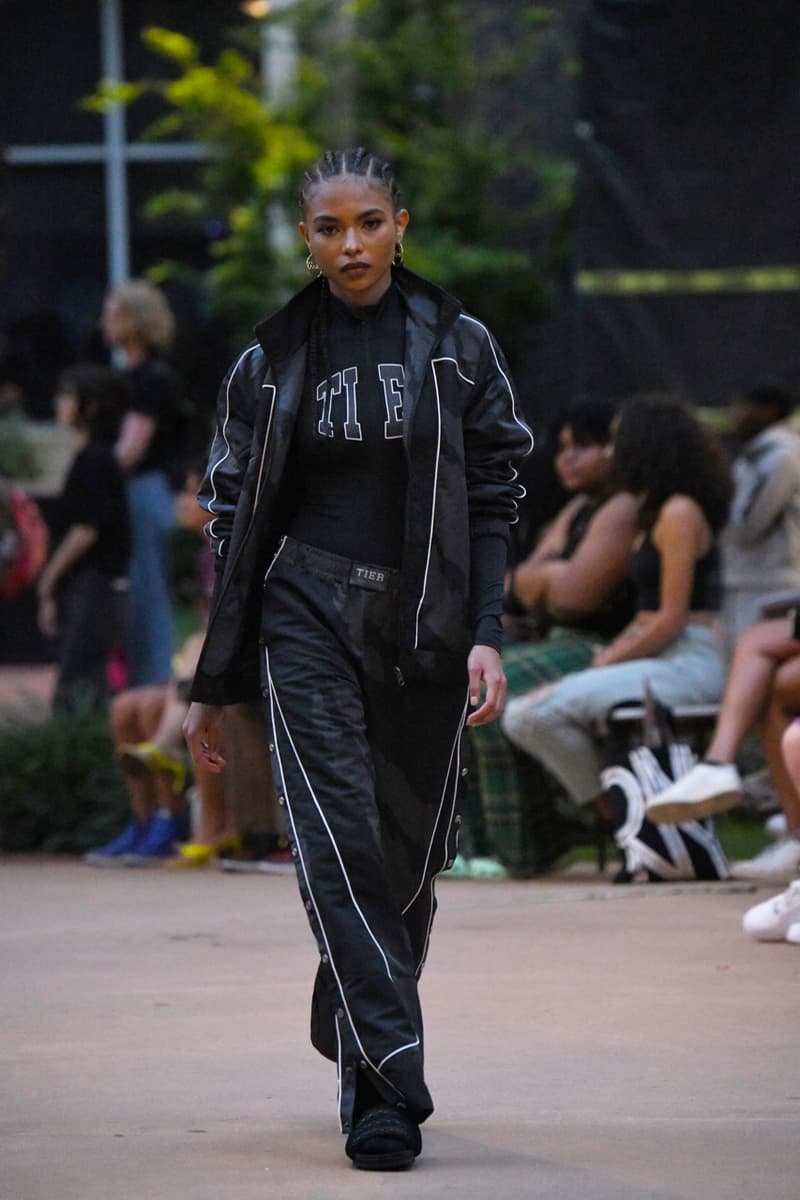 18 of 24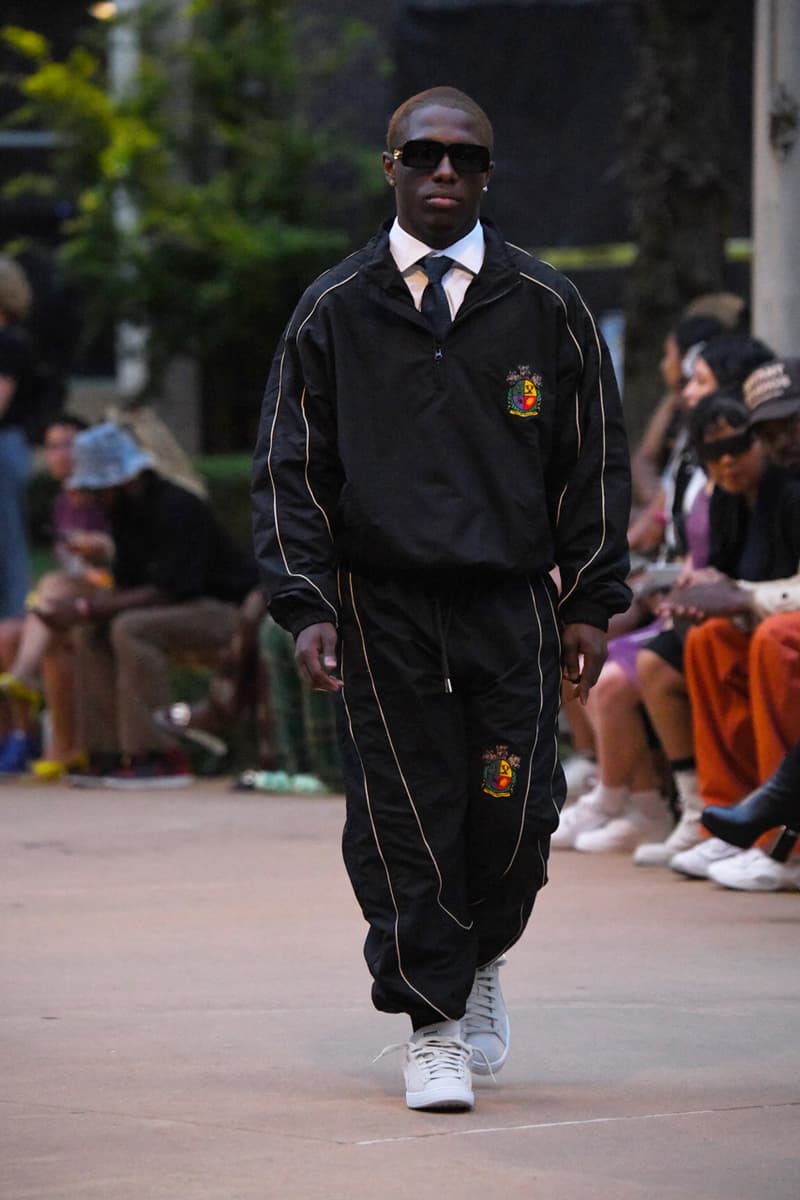 19 of 24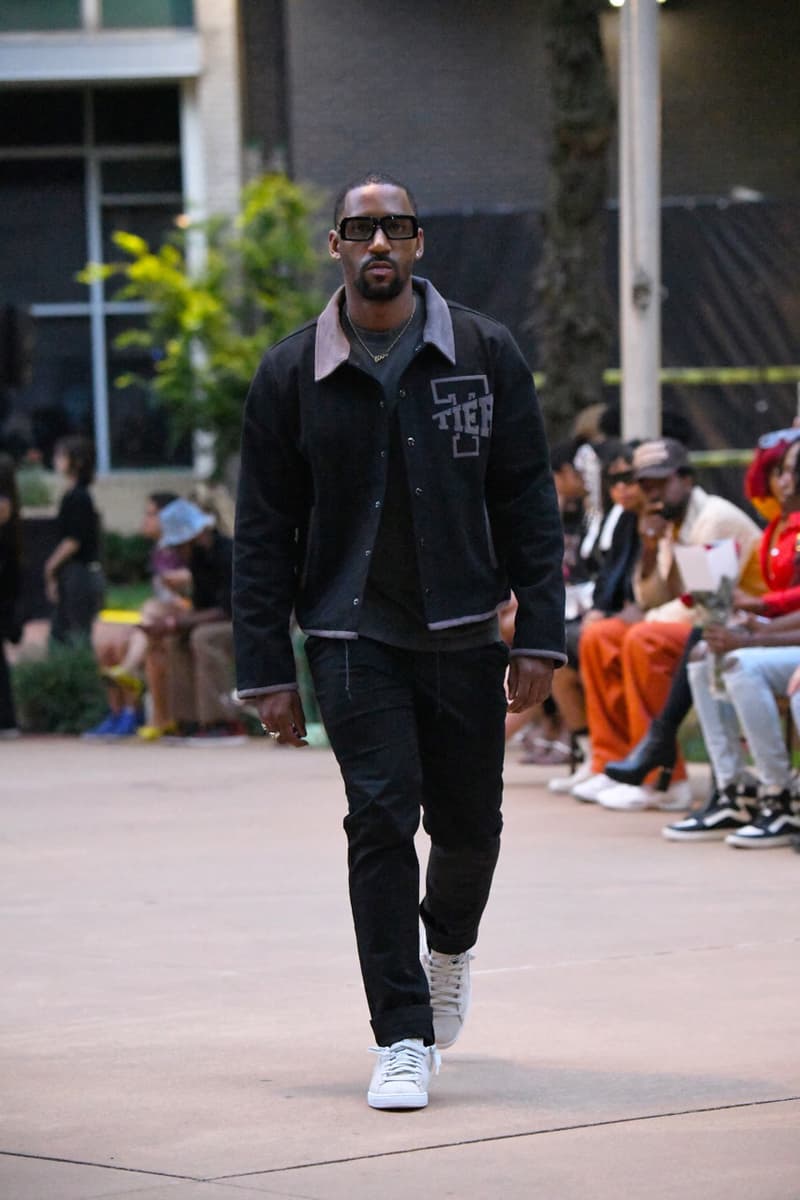 20 of 24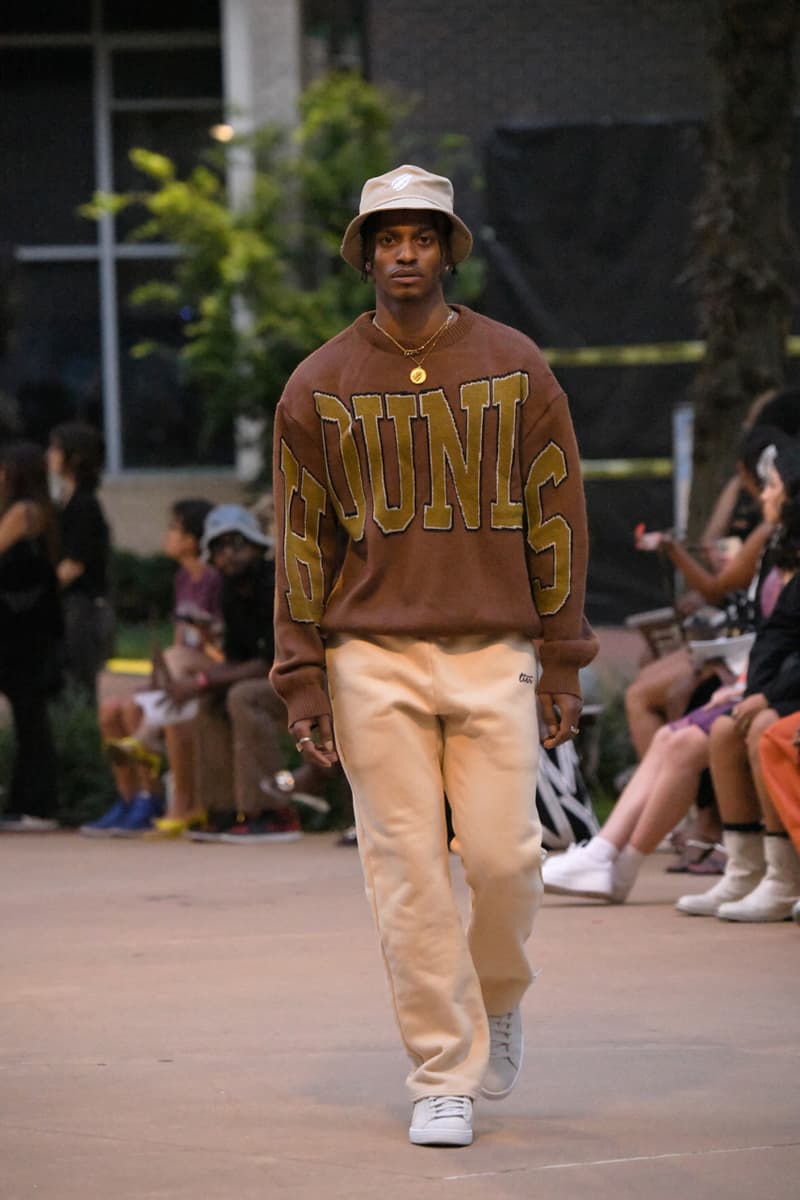 21 of 24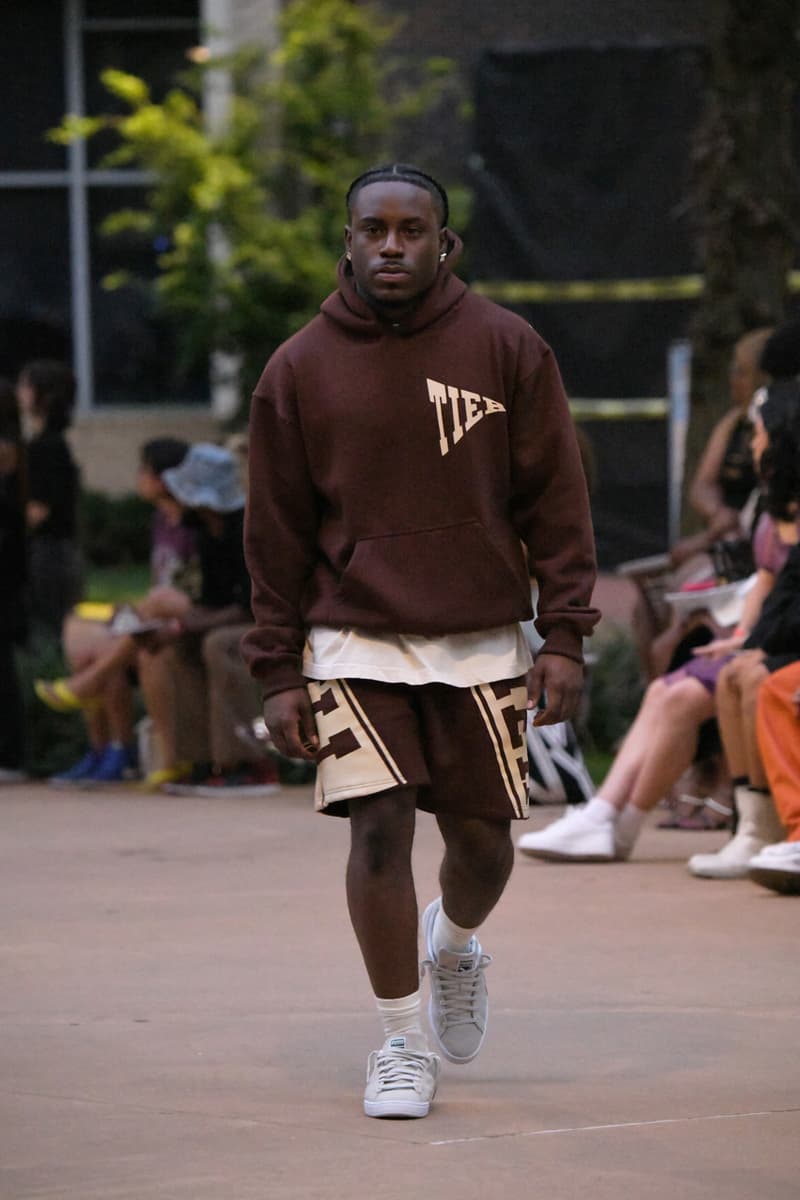 22 of 24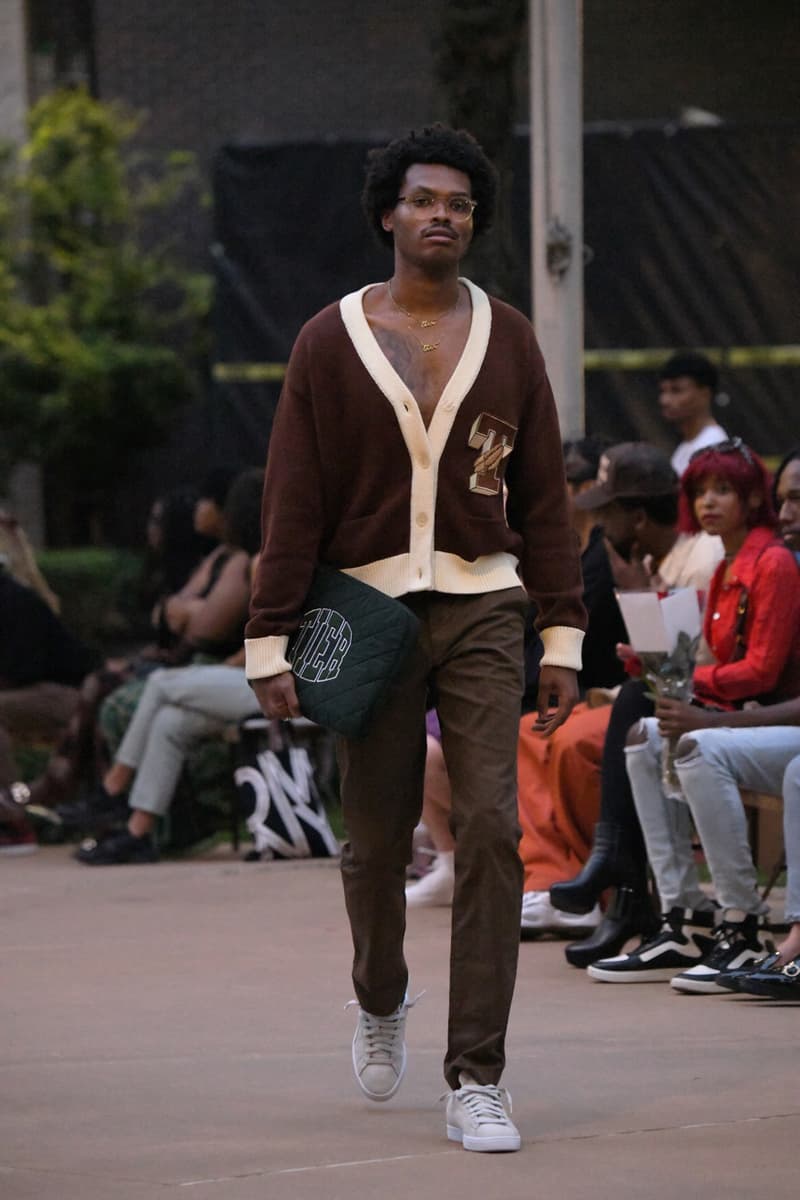 23 of 24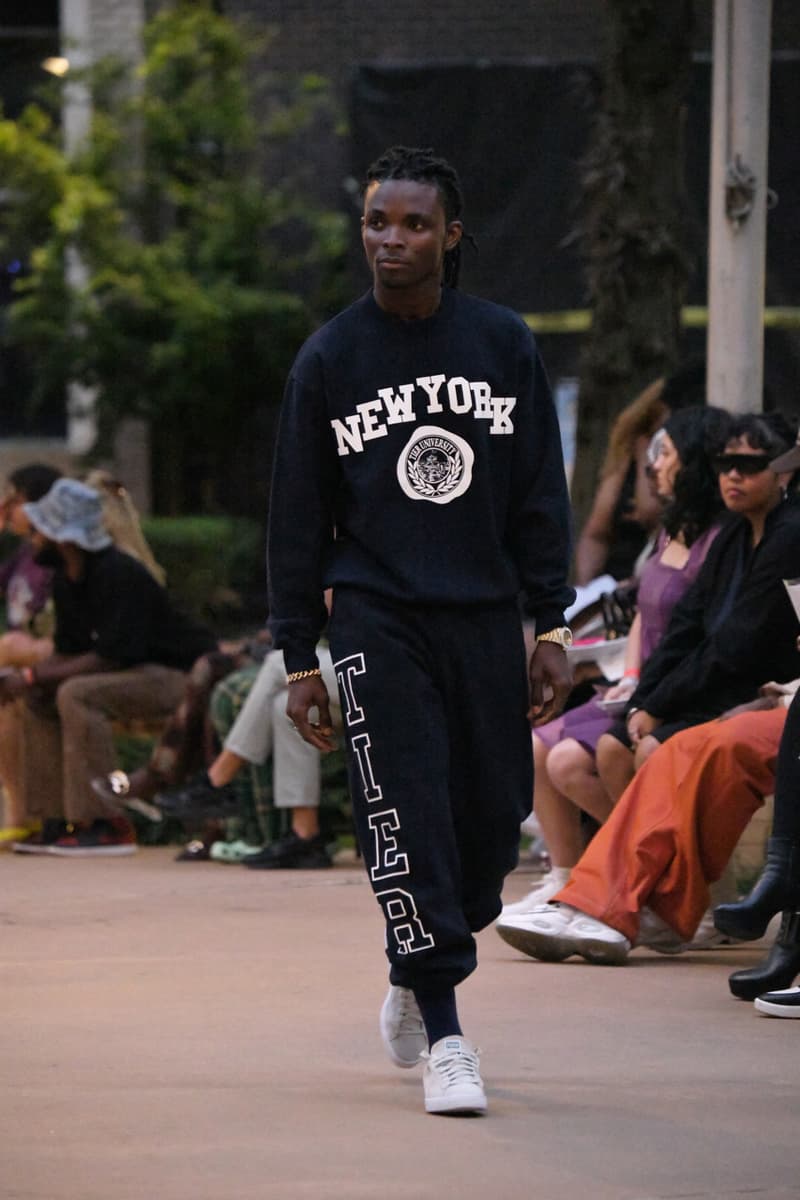 24 of 24
Coming off of a successful run for its 2021 "TIER Island" drop, New York-based brand TIER has returned to its roots with a scholastic vision and approach for the 2023 season.
Presenting a community-based, "University"-themed collection at Brooklyn's Long Island University campus, TIER has gone back to school to showcase its first-ever, standalone New York Fashion Week runway show for Spring/Summer '23 – titled "Project 5: TIER University." The new collection builds upon themes of culture and community via a reinterpreted Black College experience and serves as a springboard of hope and inspiration for the brand's creative team.
Collection items comprised cotton hoodies, quilted pants, belted sport coats, varsity jackets, sweater vests and graphic pullovers in colorways including brown, khaki and bright neutrals. Logo decals in the form of megaphones were outlined on the front of sweatshirts and small carrying cases, while university-style, circular TIER emblems were branded onto shorts, T-shirts and jackets – further emphasizing the collection's campus feel.
In the essence of team spirit, TIER's makeshift "Hounds" appeared on collection items in the form of graphic claw marks on blue-and-white sweats and jackets, as well as tan-colored font logo tops. Additionally, the collection was broken down into several parts, as the brand wanted to emphasize four distinct aspects of its "TIER University" lifestyle, which entails the "school" of 'Art & Design,' 'Generational Wealth,' 'Awareness' and 'Tech & Innovation.'
Brand founder, Nigeria Ealey – along with co-founders Esaï Jean Simon and Victor James – shared the inspiration behind creating this new collection, stating: "LIU is where I graduated from, with my Bachelor's and Master's degree. We presented our first TIER showcase here in 2015 with just tees and hoodies, and now with 'Project 5,' it's a full-circle moment as we're back on campus with a full-length, ready-to-wear collection."
"This show wasn't just about the collection, but about reaching our community and giving back. Our main thing is the impact of what we're doing and creating equal opportunities – mixing in student models with celebrity talent, and having the show at a location that feels like home," adds Ealey.
Sharing in the brand's legacy of communal creativity, special guest models (including rising rap star Toosii, R&B sensation Tone Stith, Hulu's Wu-Tang series star TJ Atoms, Olly Sholotan and a few others), volunteered to be a part of the show and spent time backstage engaging with student models, campus faculty and production assistants. Current LIU student Jibreel Khumas described his experience with assisting Ealey's team, stating: "This is my first time interning on the production of a fashion week show, and it's really phenomenal because sometimes that world is not so inclusive. I think TIER opening the door for students like me to help out and be exposed to the industry is what's needed for the culture. And it's indicative of the diversity that the university, and the world, needs."
Chiming in on walking the runway and modeling for the brand, Atoms says, "I like the different styles that TIER has put out with this collection. It's inspiring for me as a fellow designer, and it feels like a renaissance of culture." Stith added, "I'm grateful to be here and participate in something so iconic as this show. It's my first time modeling and walking for a major brand, and it's a beautiful thing to see our culture taking up this kind of space during fashion week."
"There's a lot of great pieces in this collection, and I appreciate how TIER emphasizes that it starts from within – as a person and as a community – and that it's not always about what you put on or wear on the outside," says Toosii.
Speaking on the storytelling aspect of the collection, celebrity stylist and fashion entrepreneur Amiraa Vee detailed her process for styling the looks on the runway, stating: "This is my first time styling a fashion show, especially during fashion week, so it's been very exciting for me. With styling the show, I just wanted to add an extra layer of making the clothes perfect – it's all about the details and the model's inner confidence, for me. Everything has come together beautifully, and I appreciate how TIER is helping to change the narrative, especially for Black women and empowering entrepreneurs."
TIER's "Project 5" collection is now available to shop and can be found on the brand's website.
Elsewhere in Fashion Week, No Sesso turned the lens inward for its Spring/Summer 2023 collection.