PRONOUNCE Elevates Sartorial Codes With a Love for the Uncanny
Vintage Chinese vinyl dolls are cradled under arms and plastered across tops, shorts, shirts and sweaters.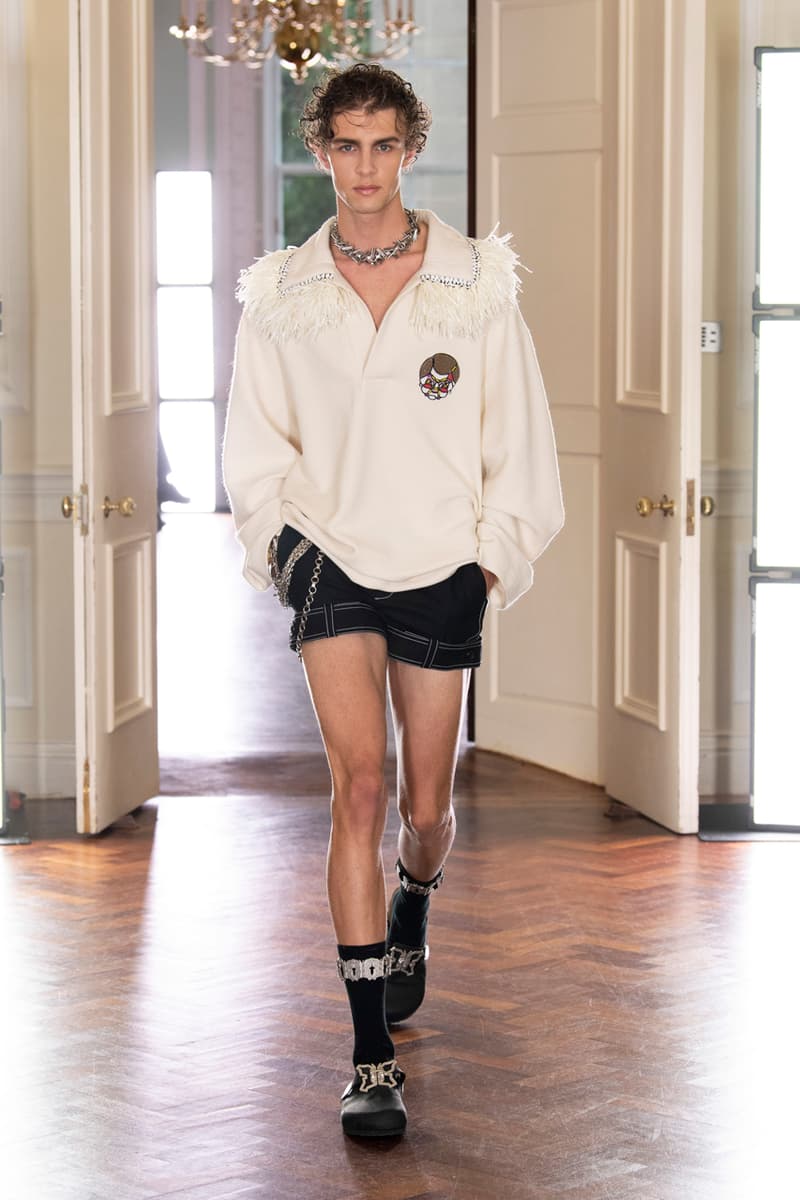 1 of 32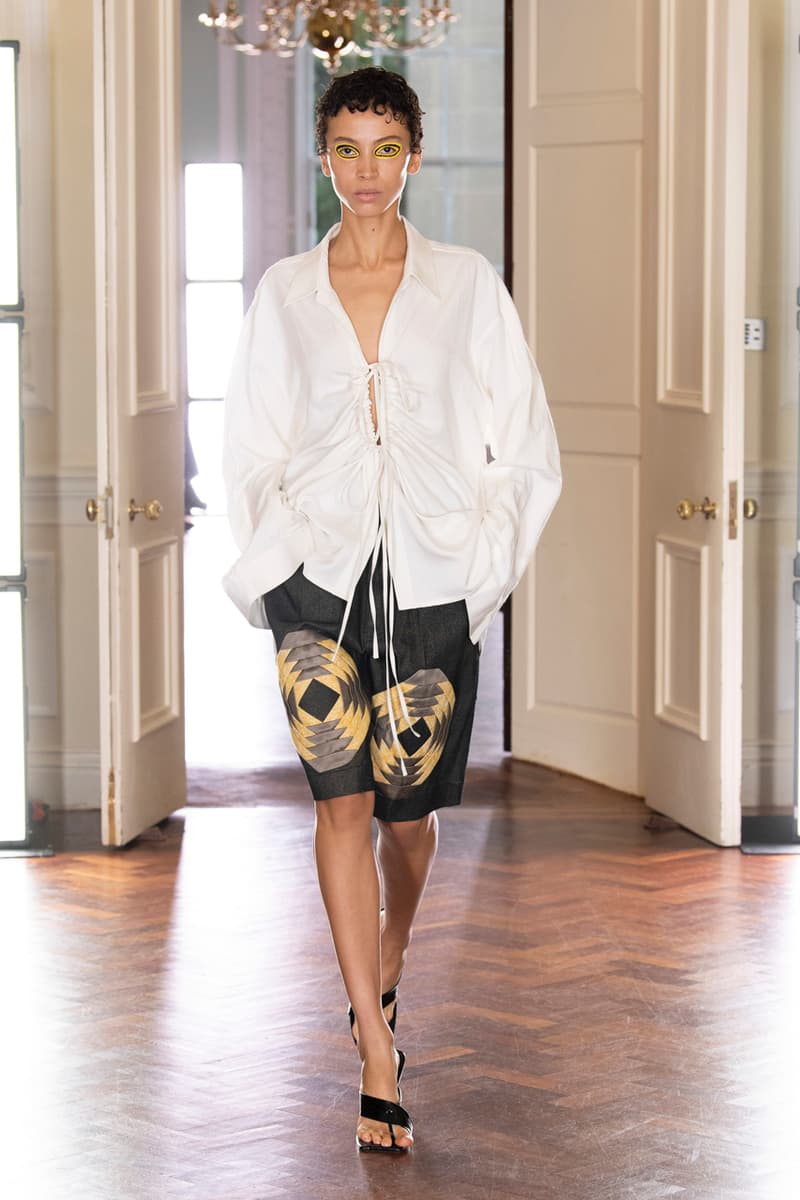 2 of 32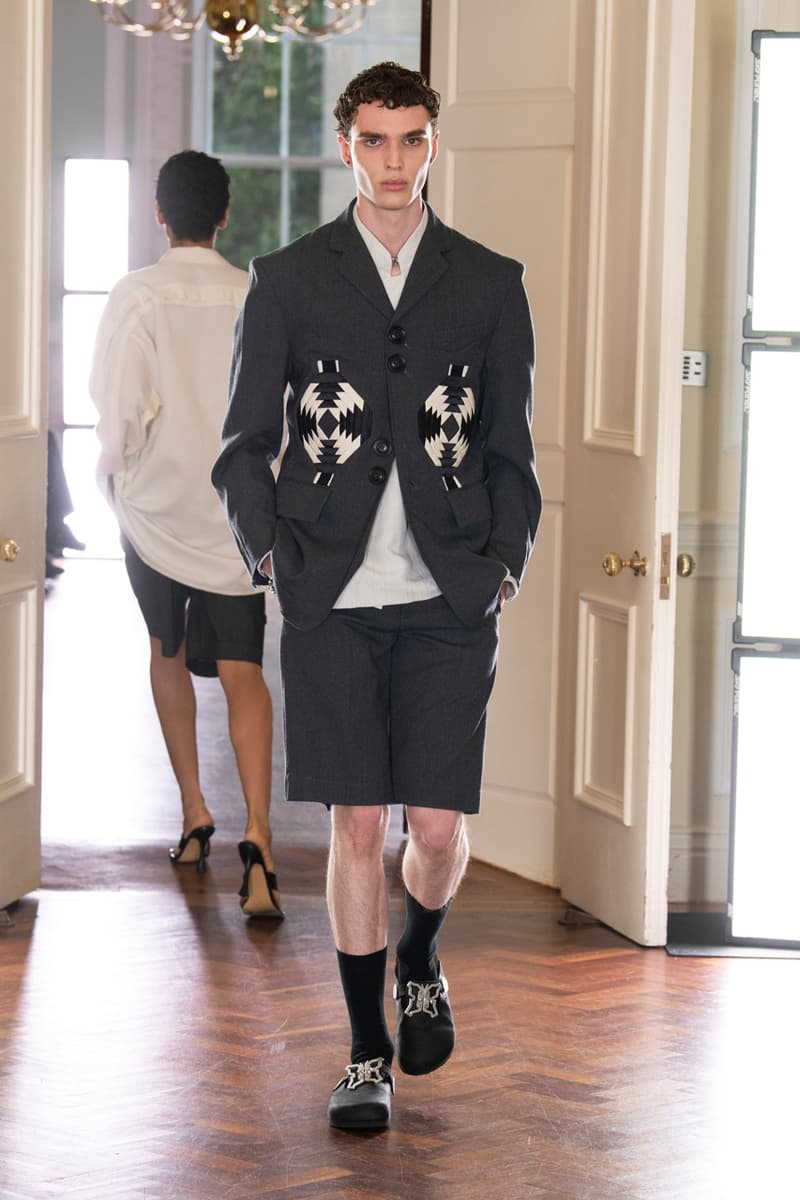 3 of 32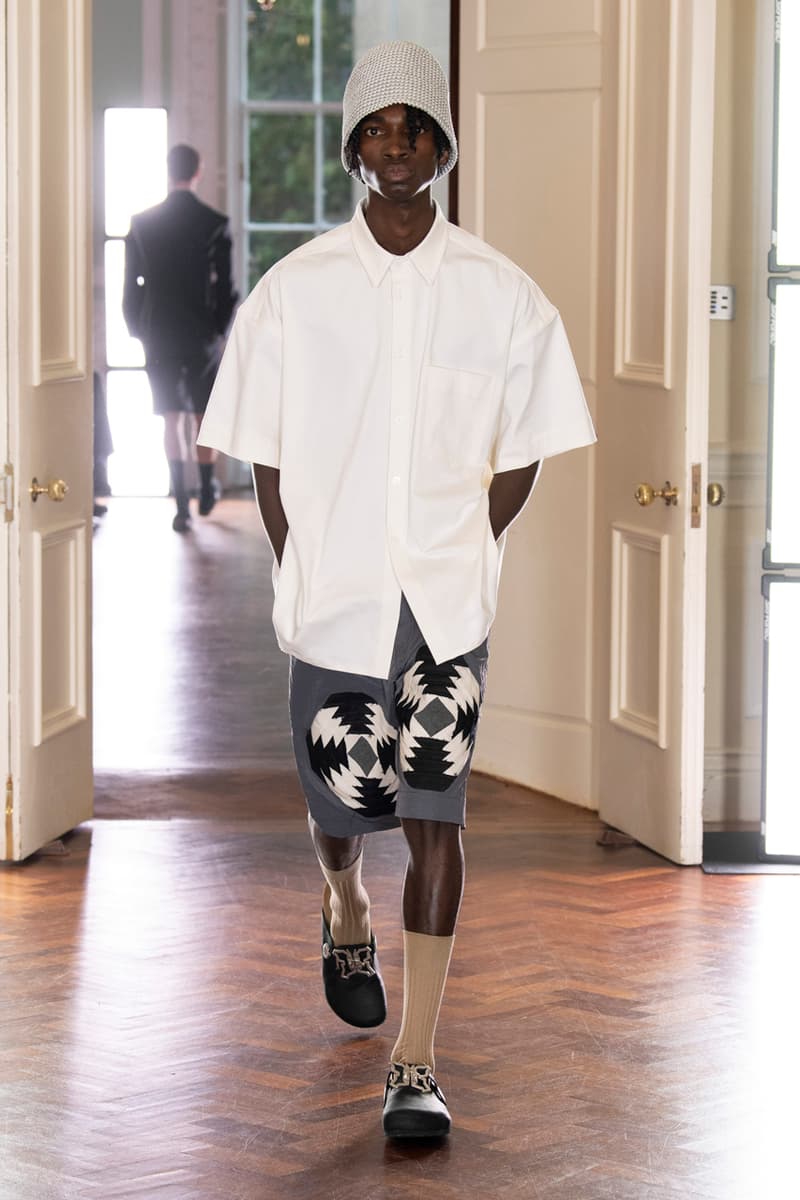 4 of 32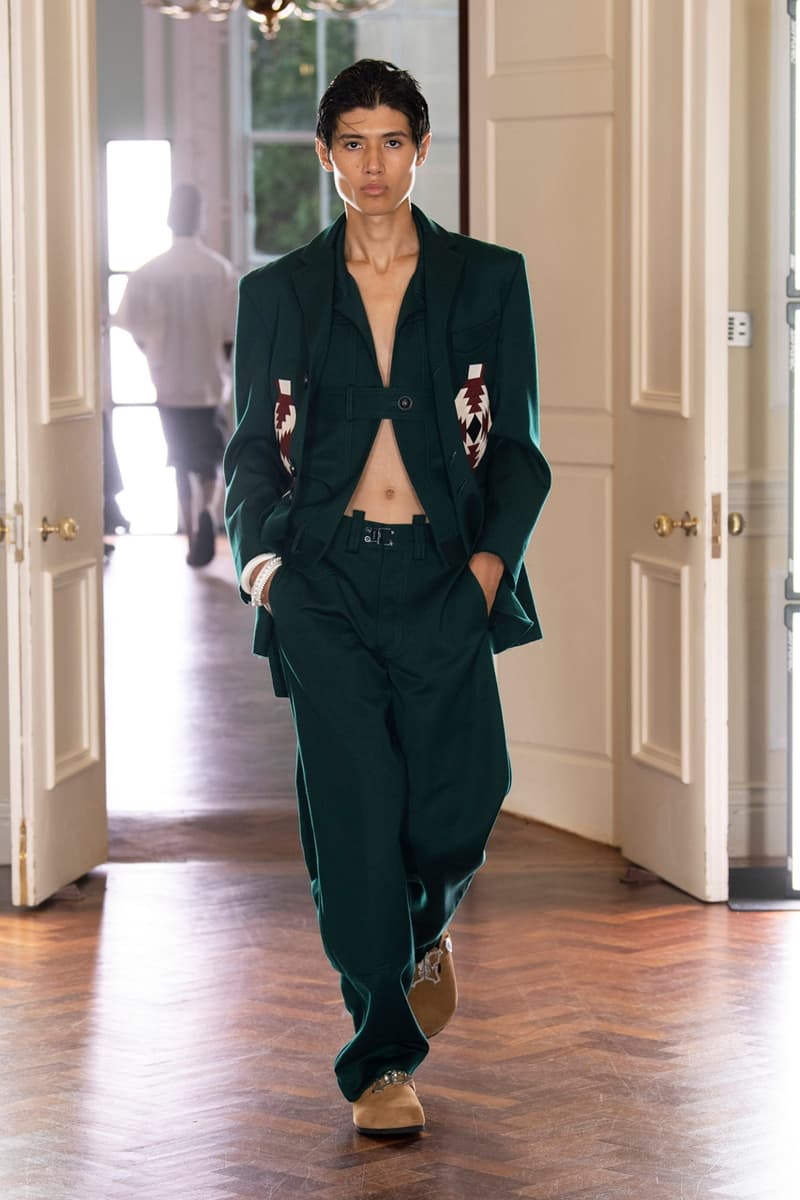 5 of 32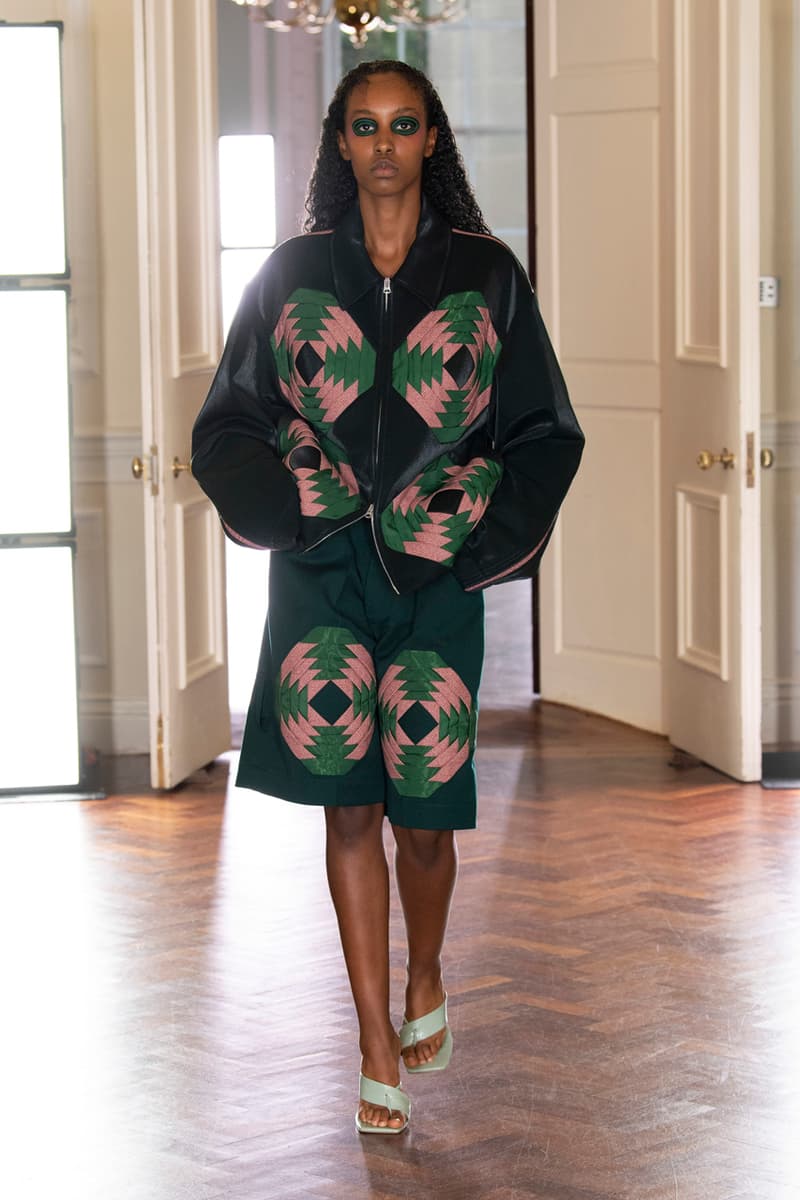 6 of 32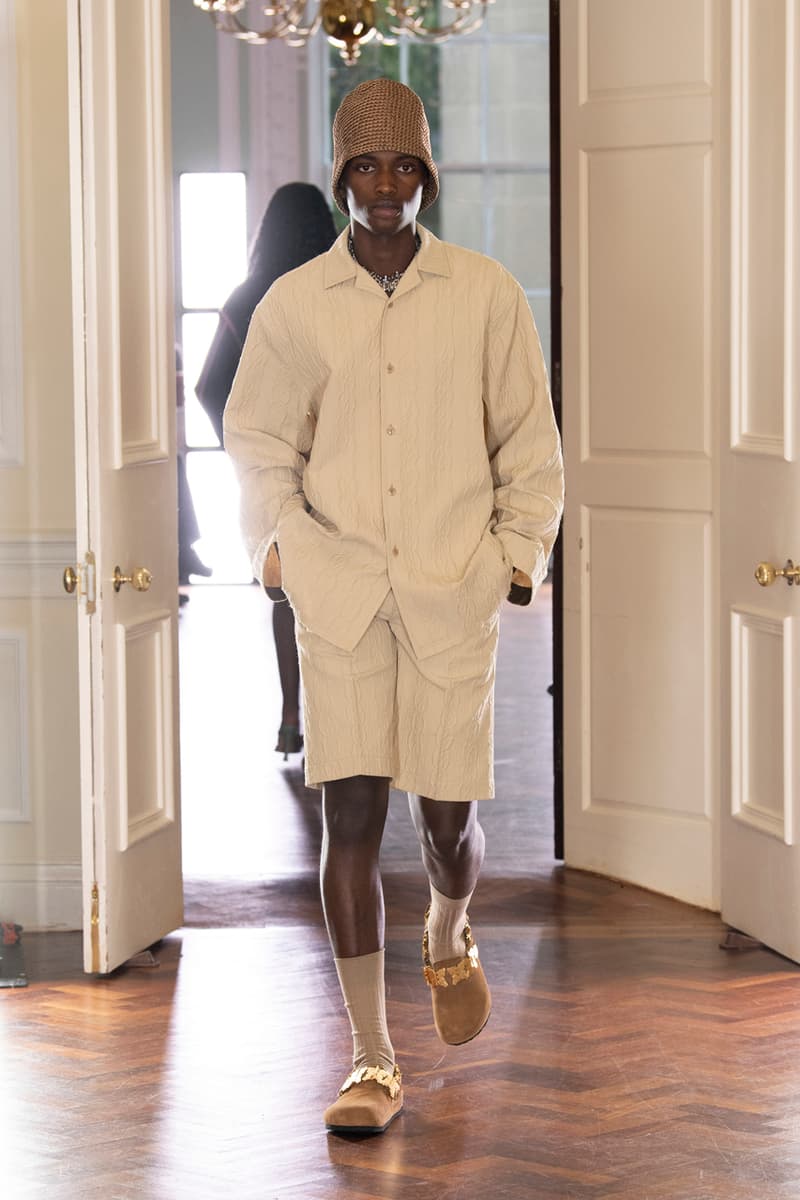 7 of 32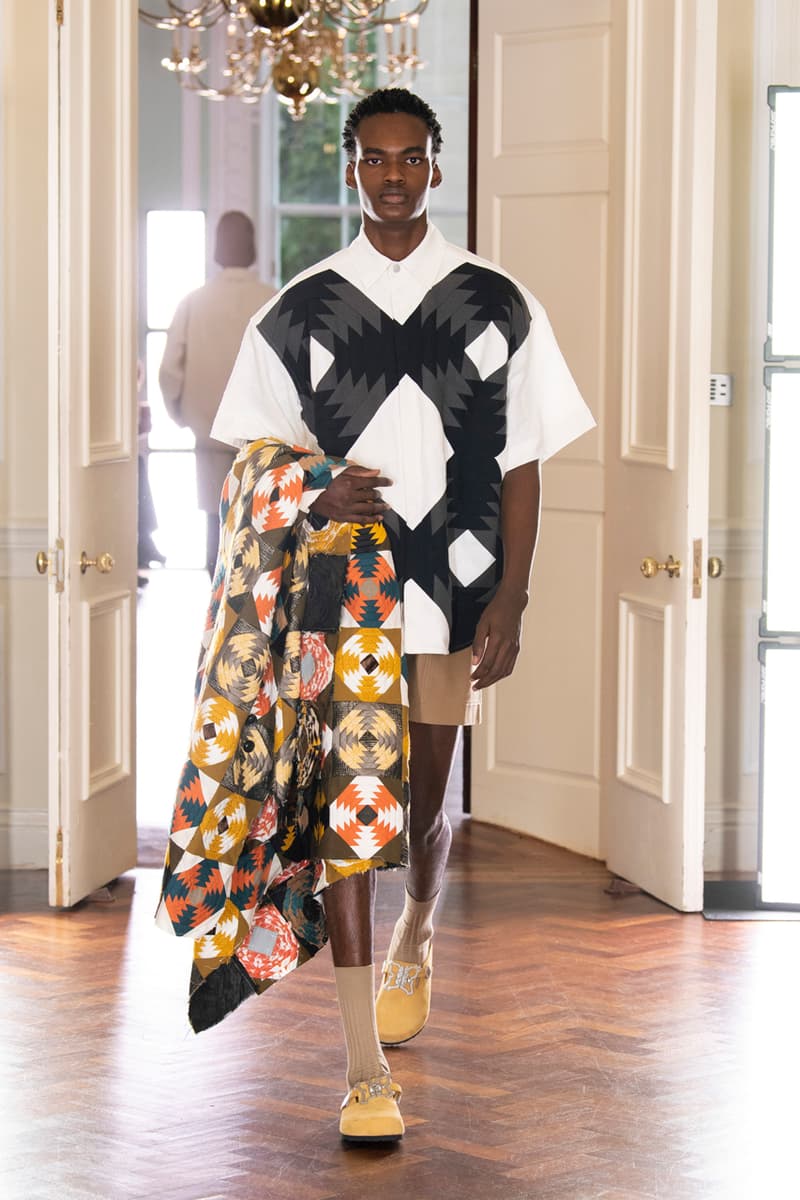 8 of 32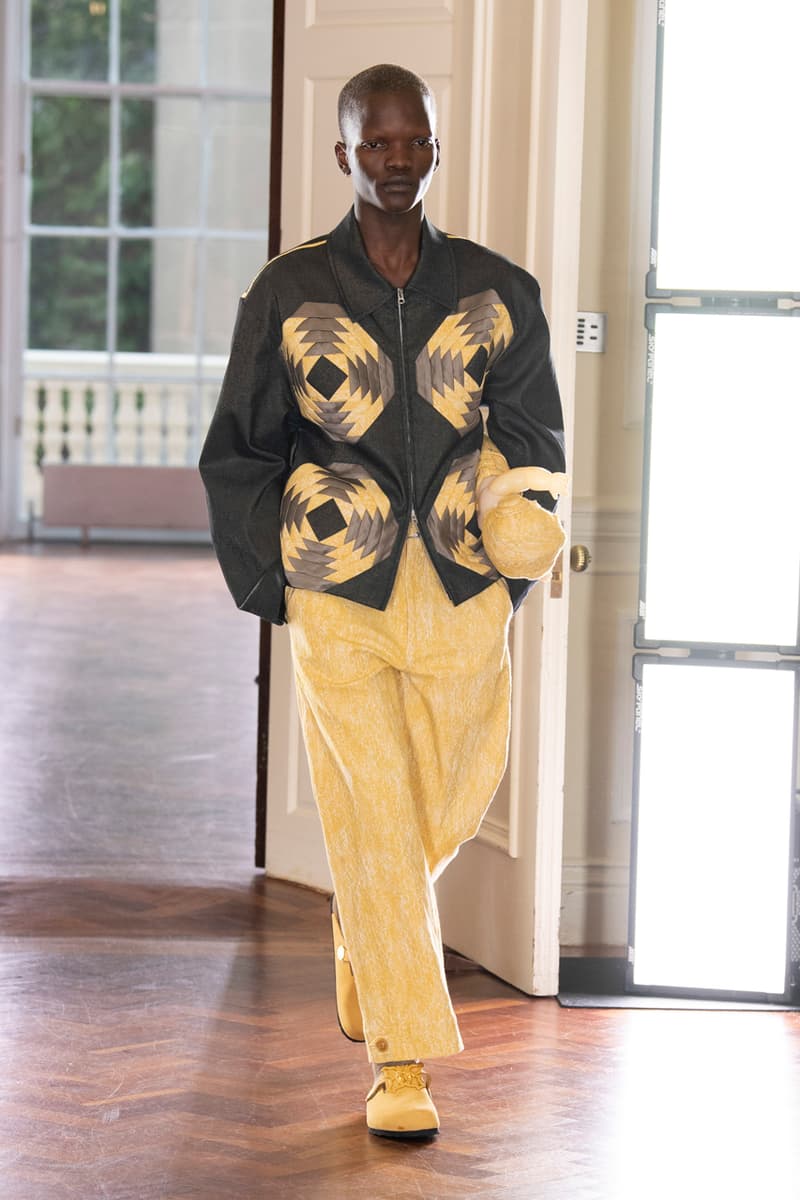 9 of 32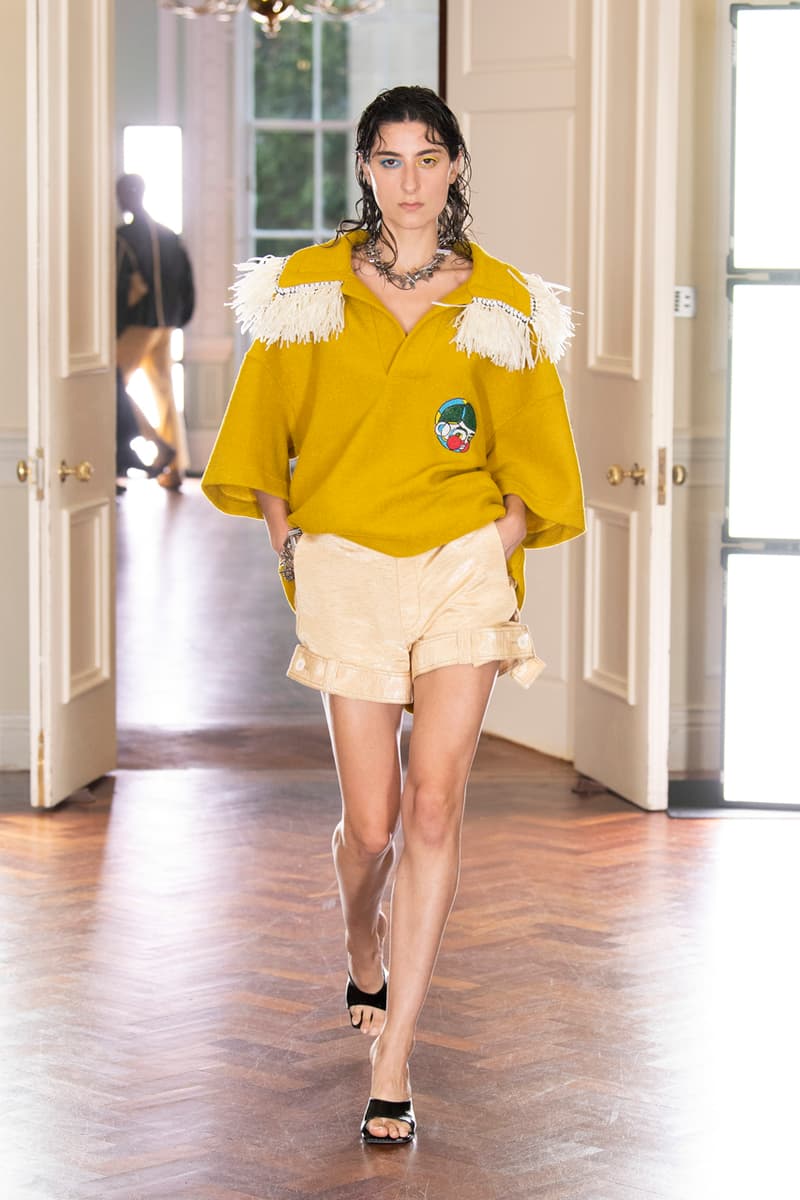 10 of 32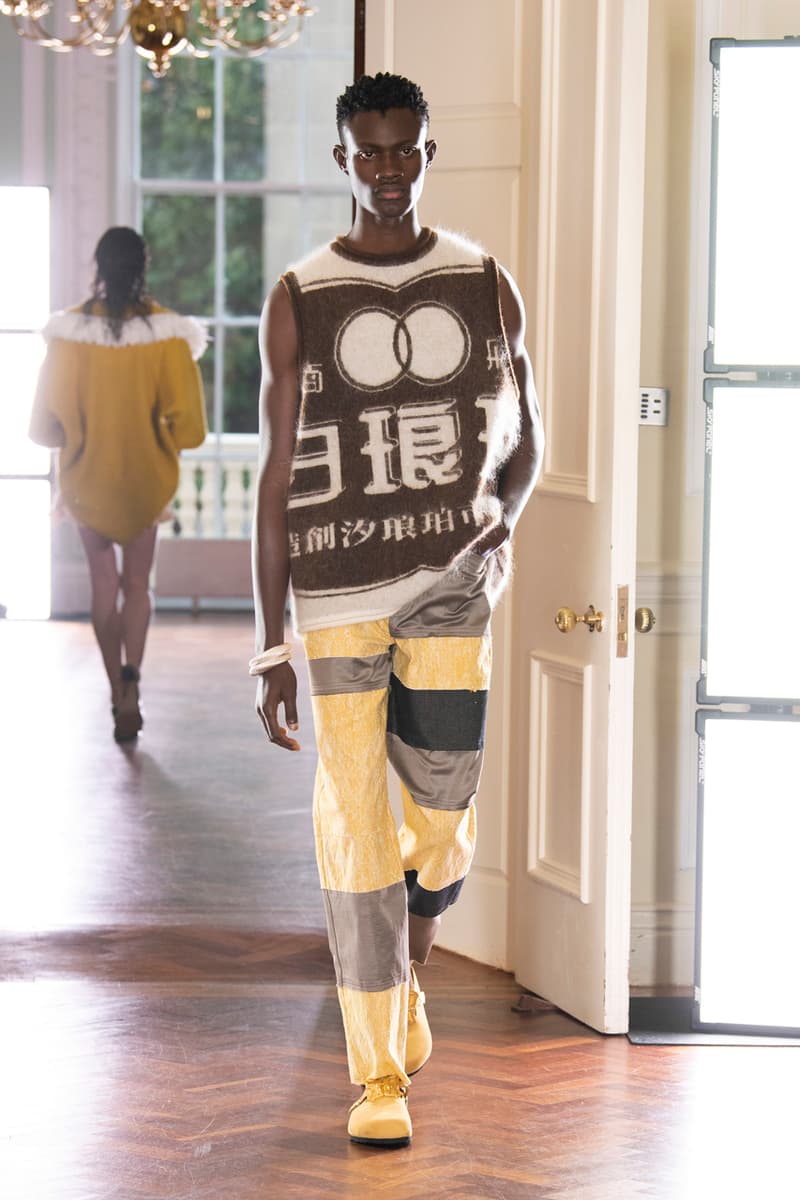 11 of 32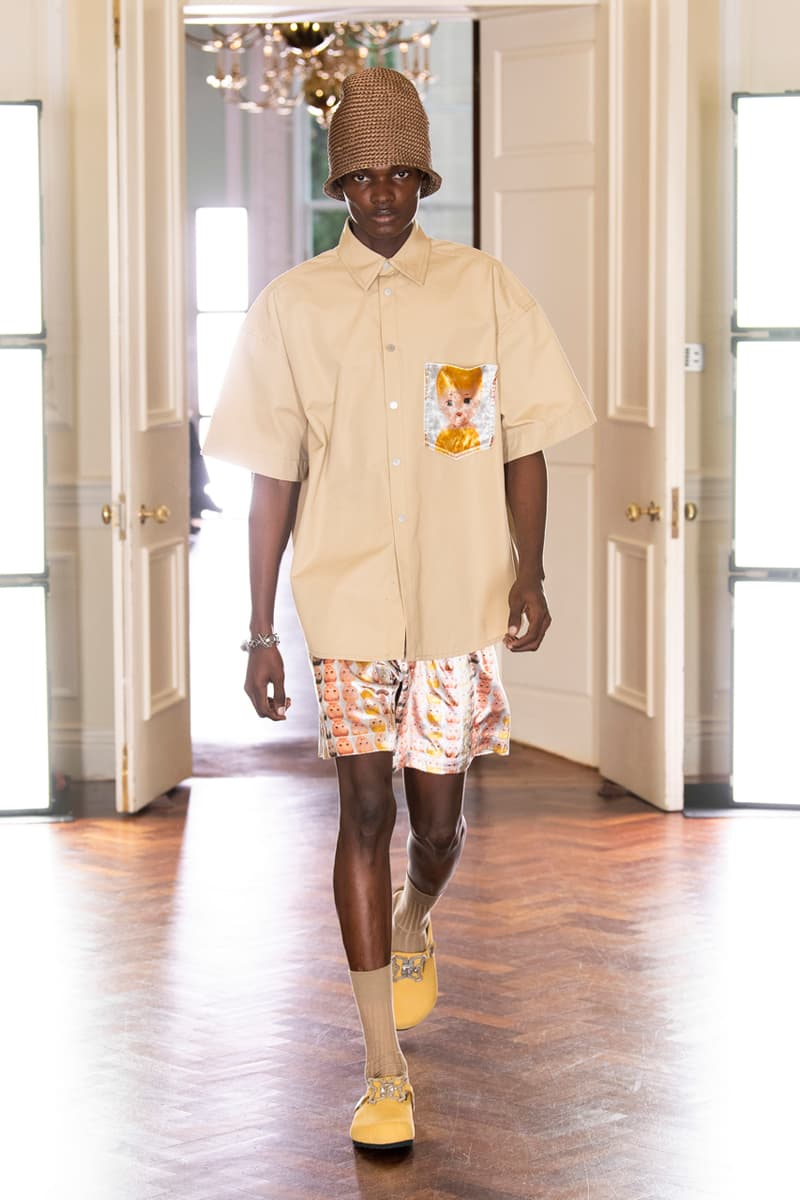 12 of 32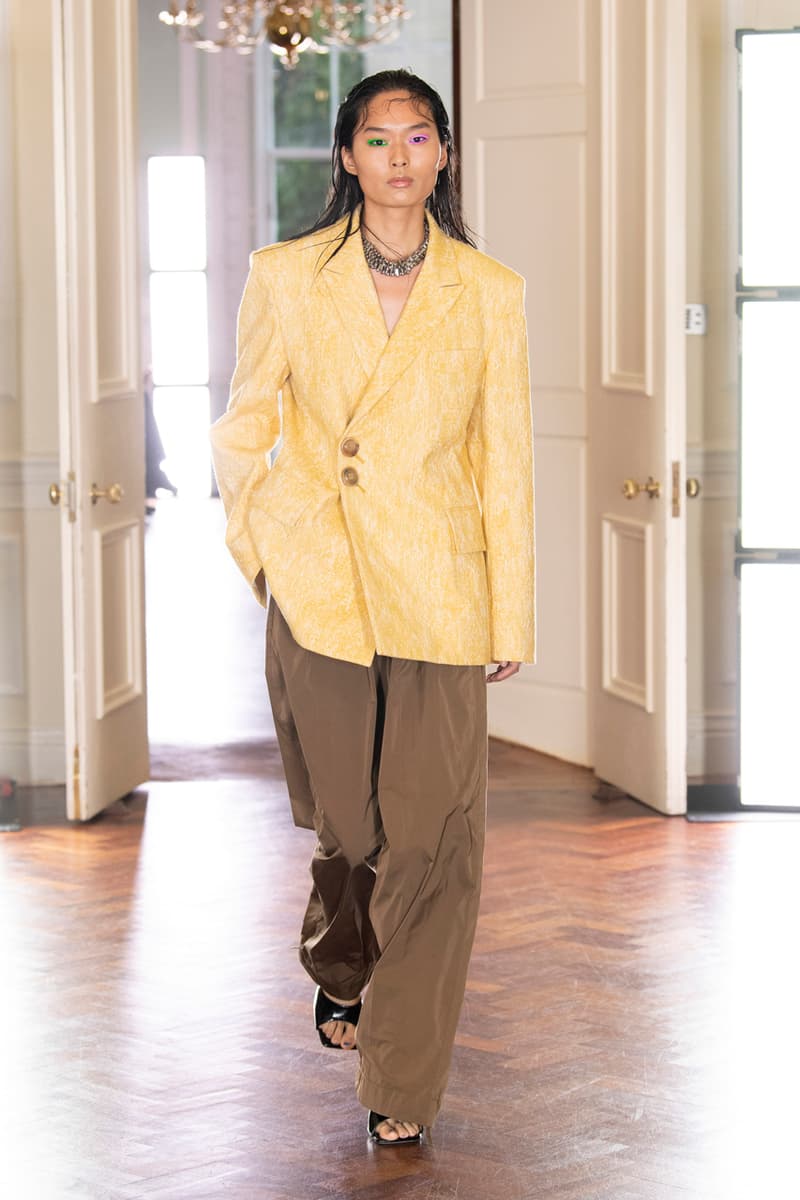 13 of 32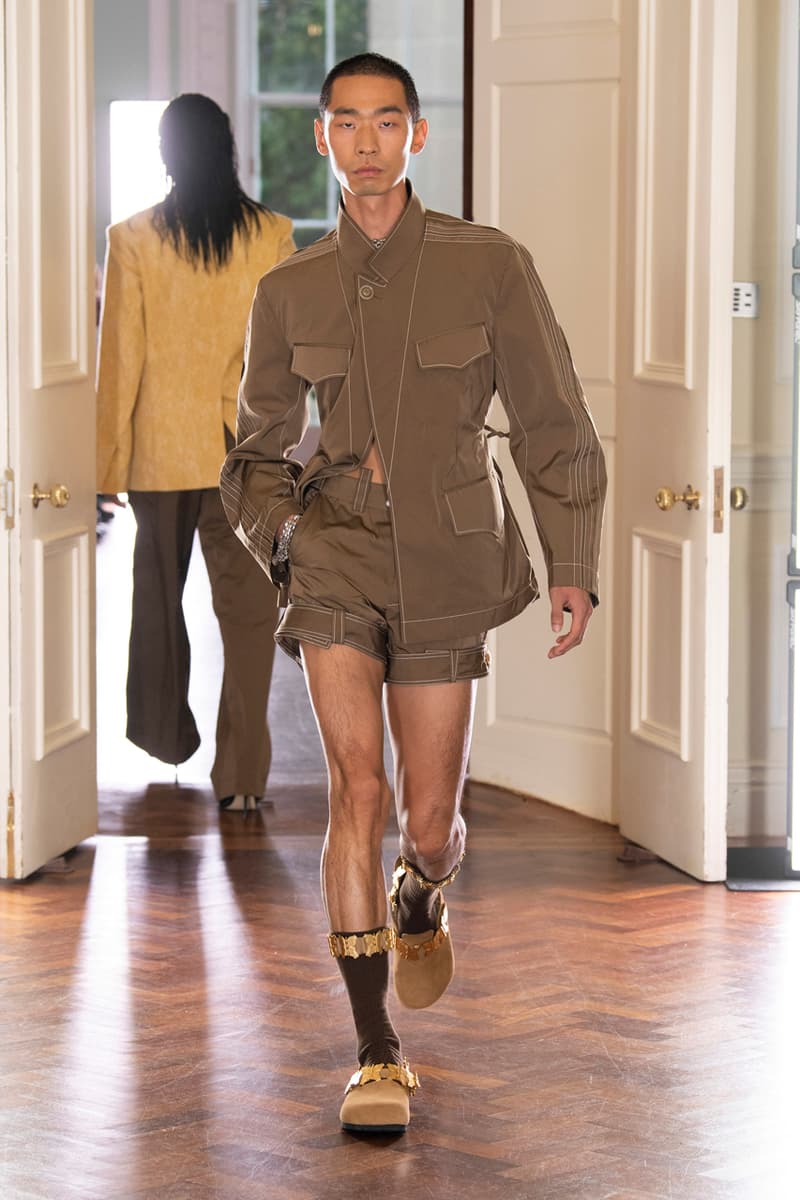 14 of 32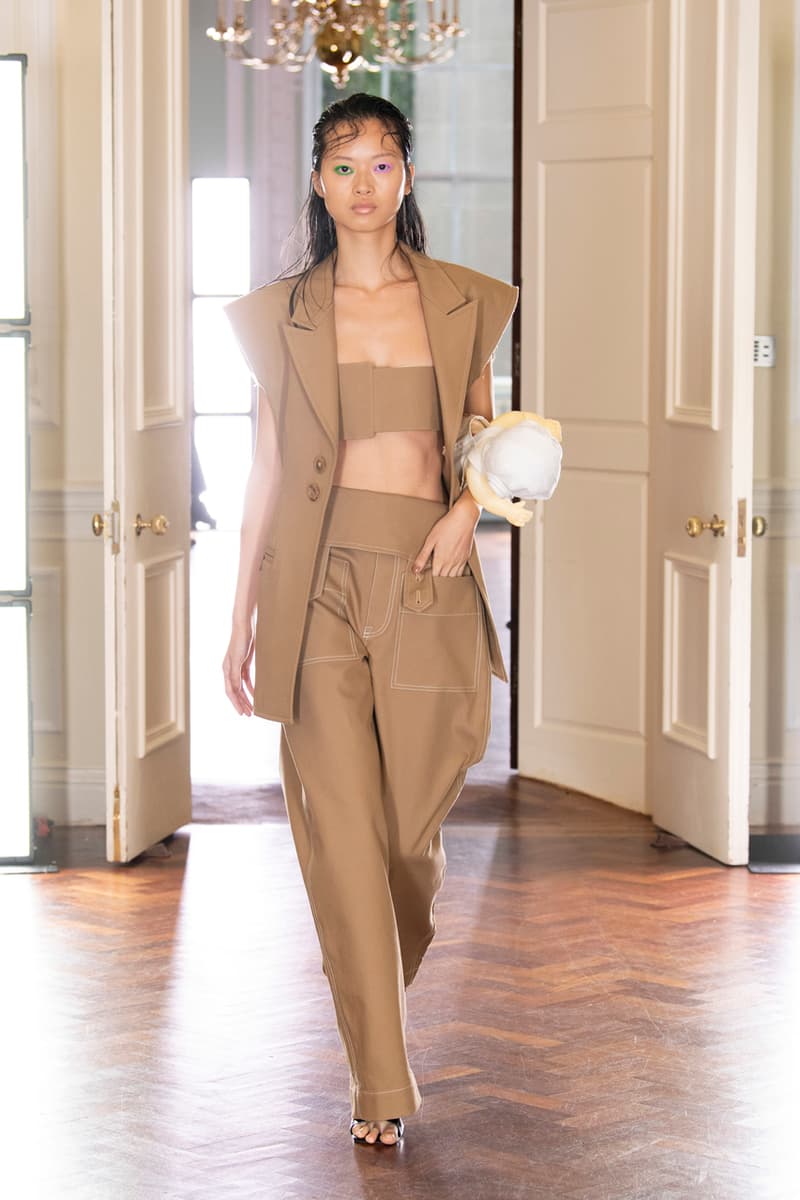 15 of 32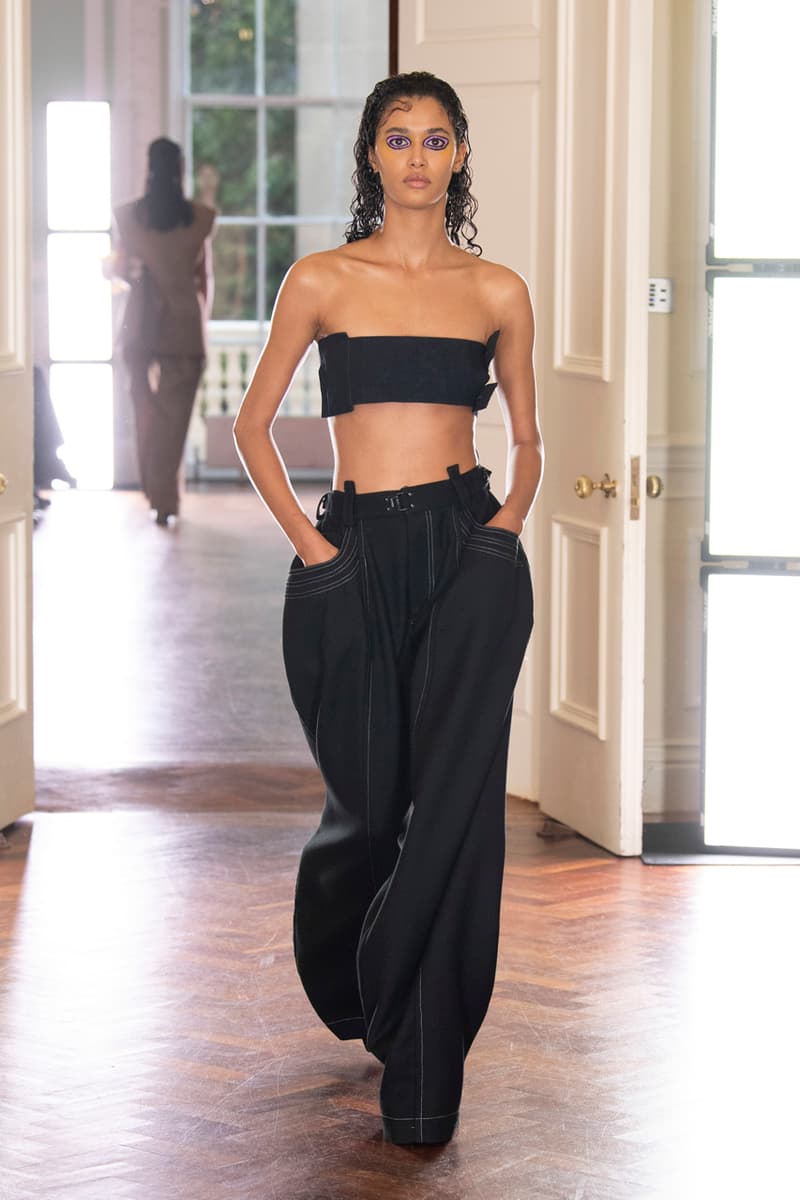 16 of 32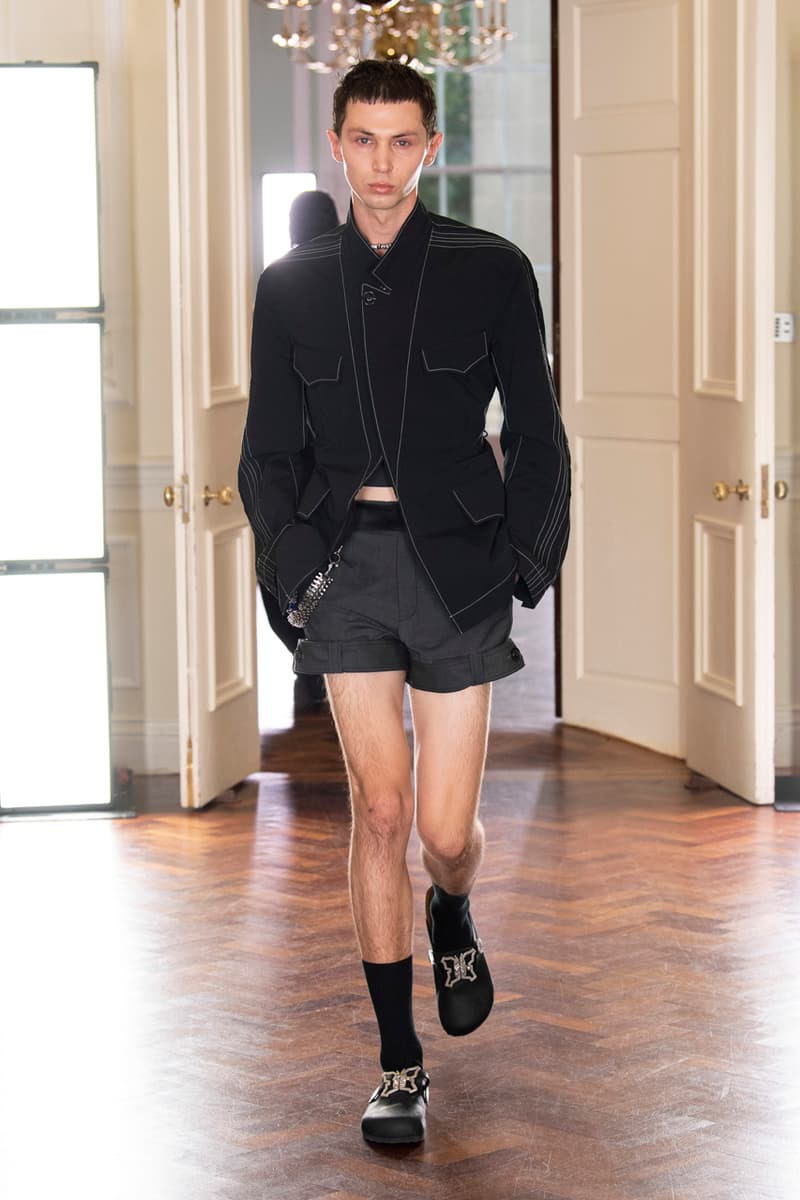 17 of 32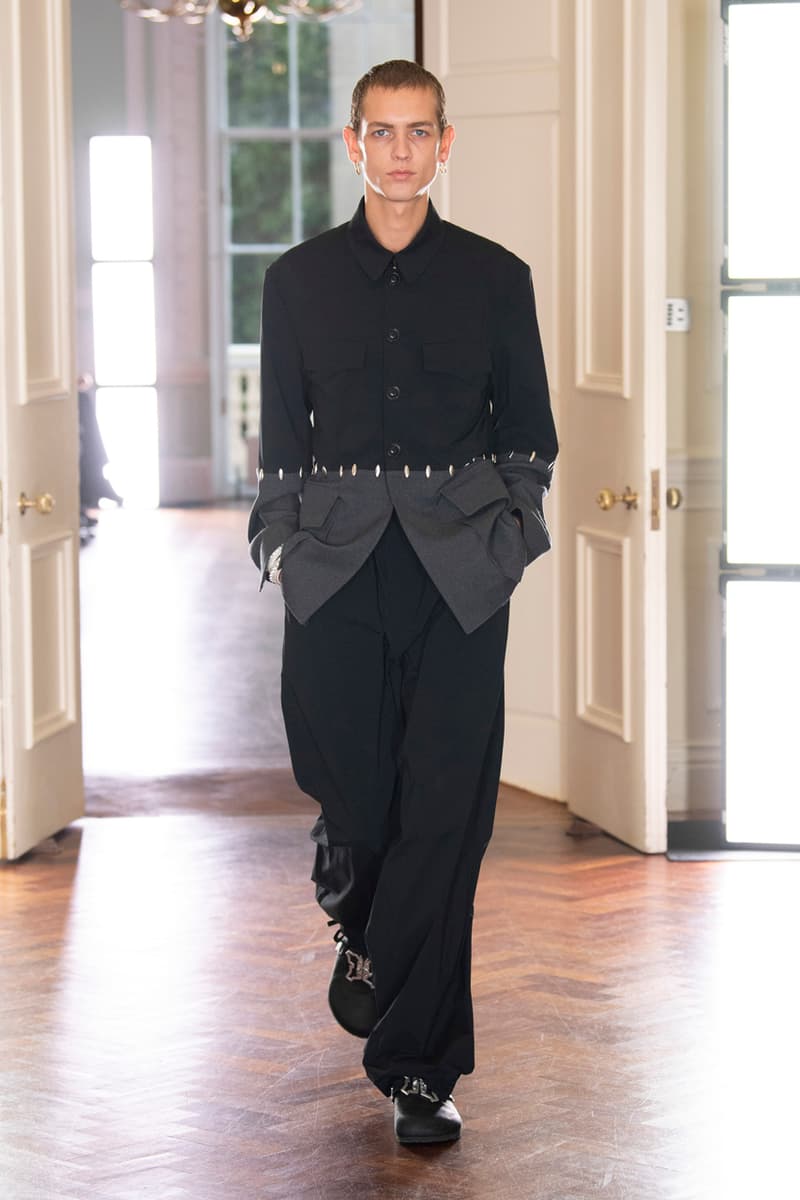 18 of 32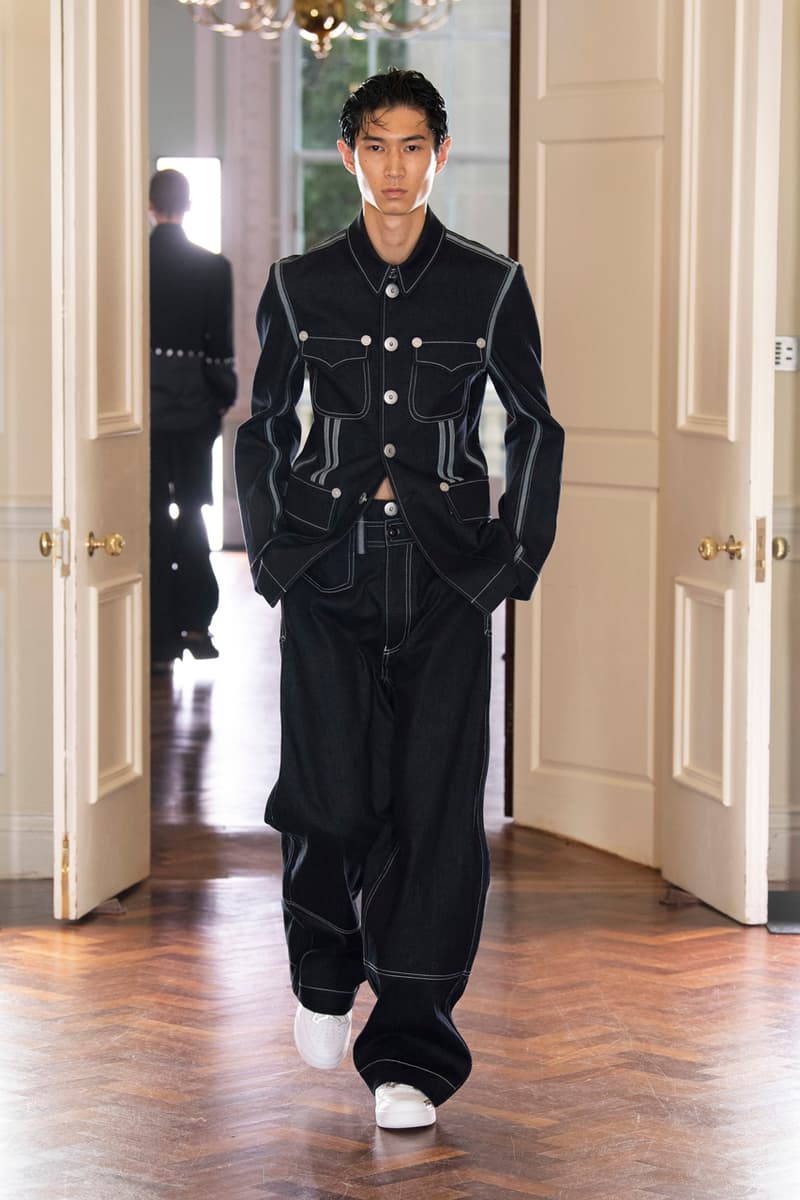 19 of 32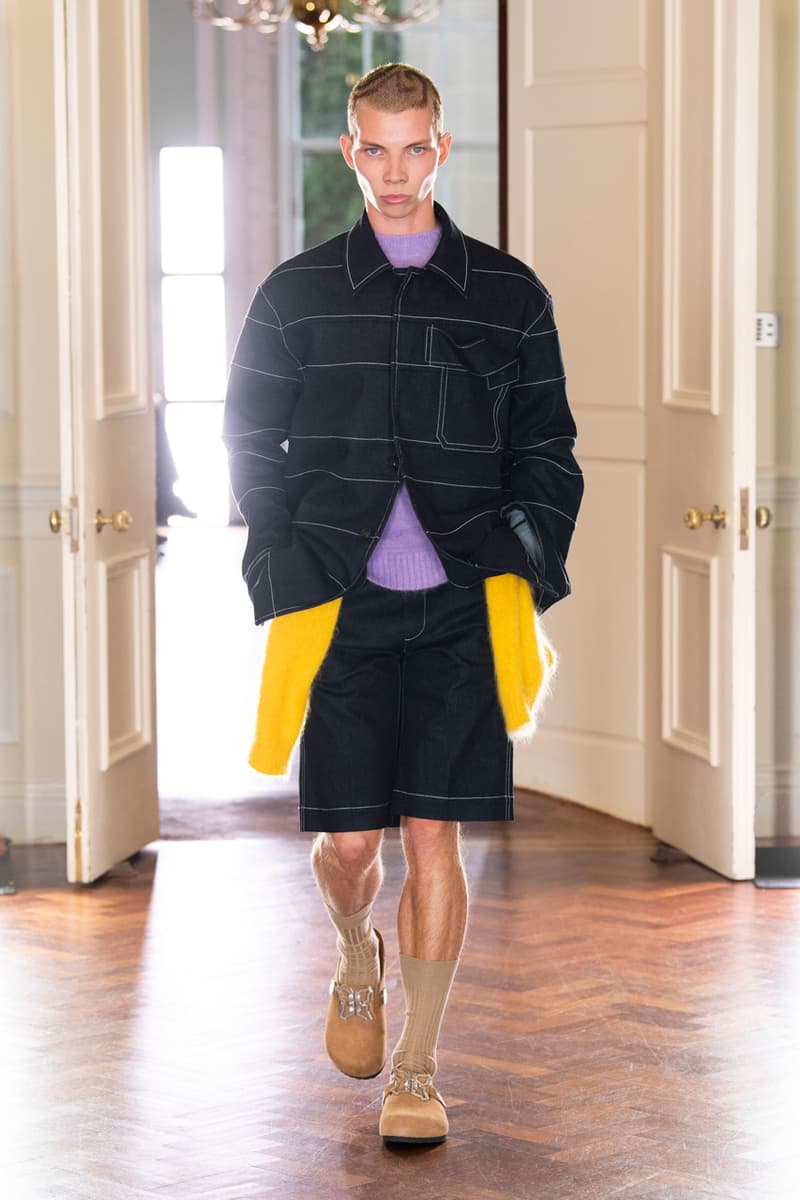 20 of 32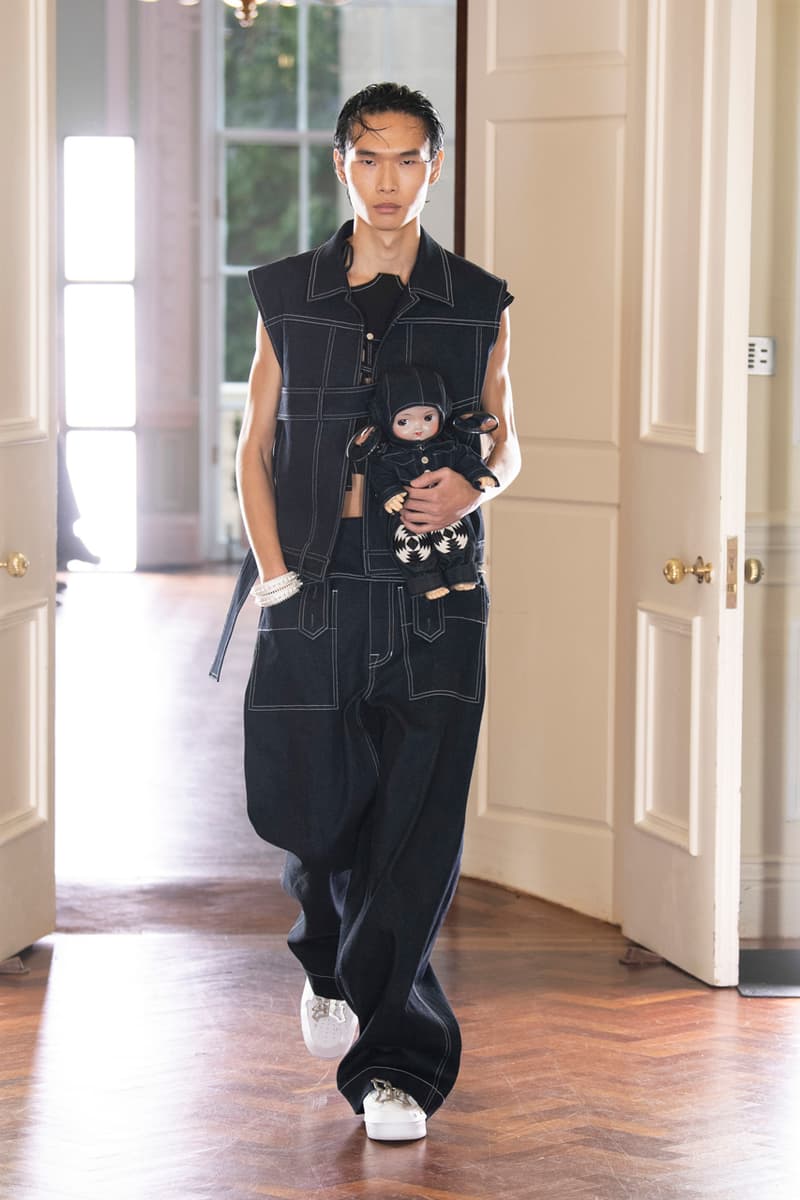 21 of 32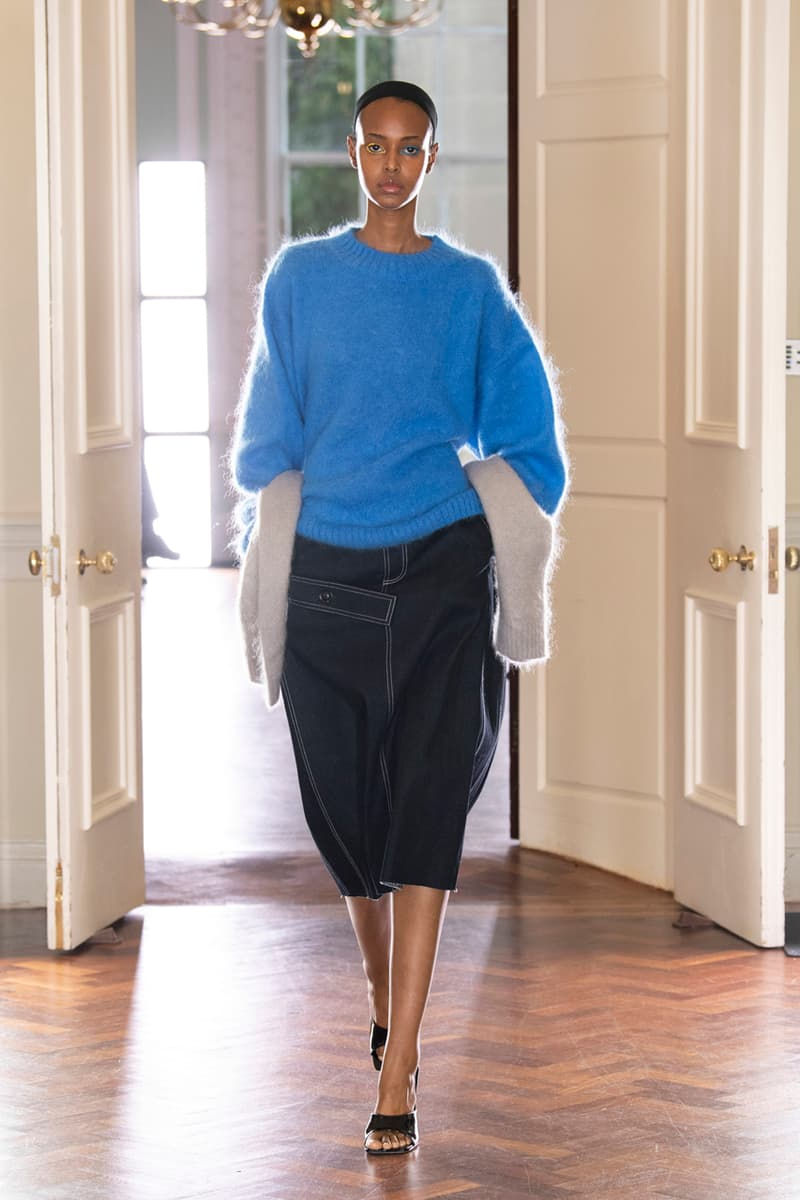 22 of 32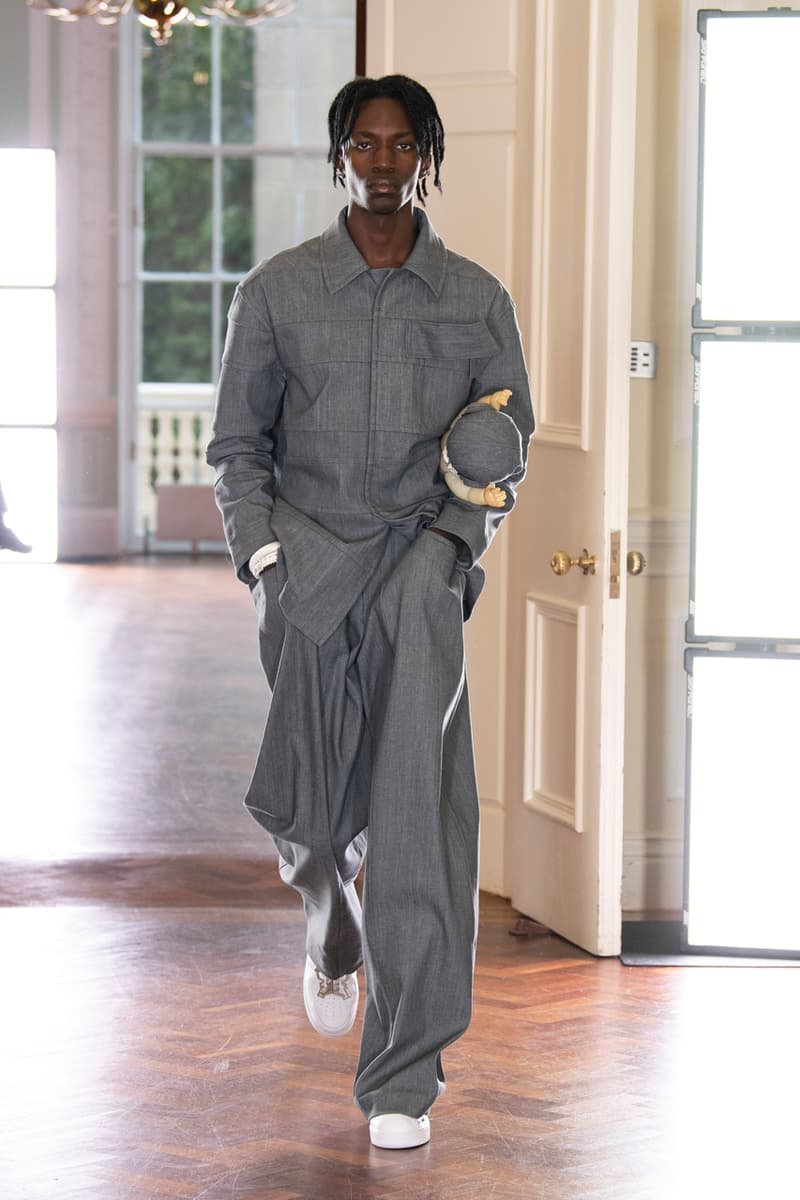 23 of 32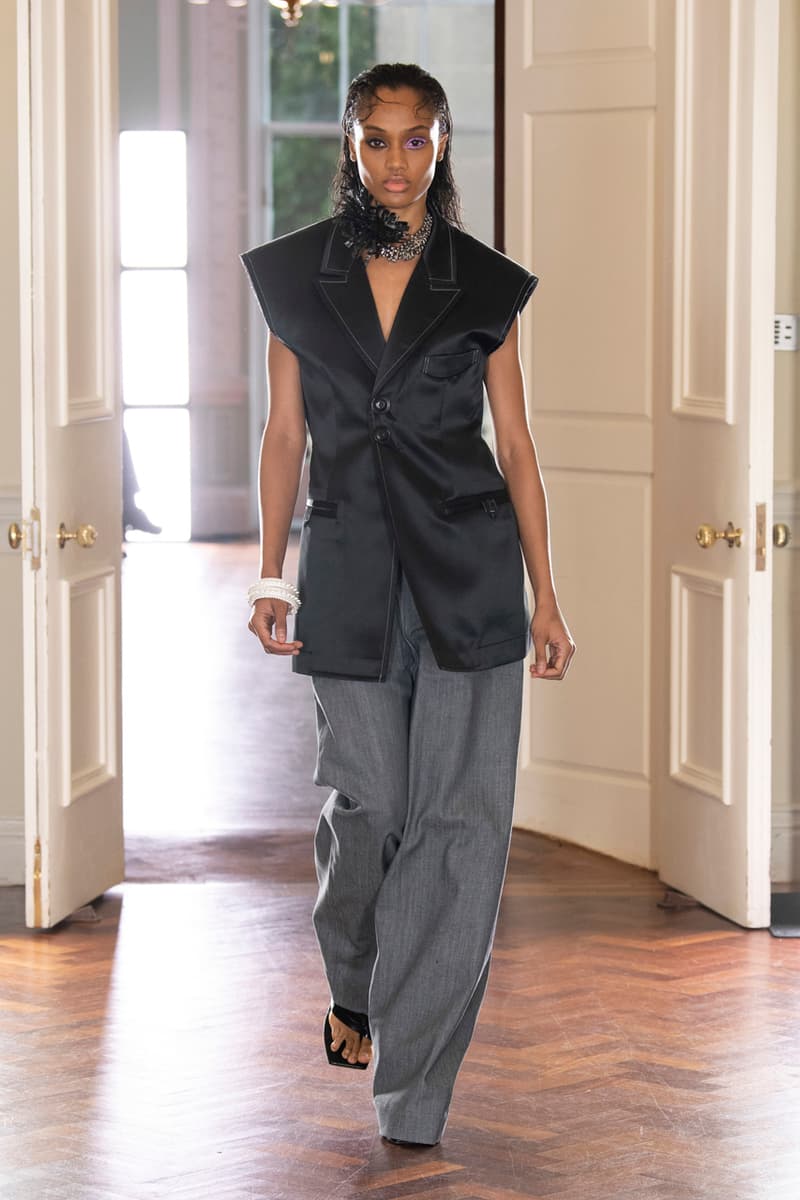 24 of 32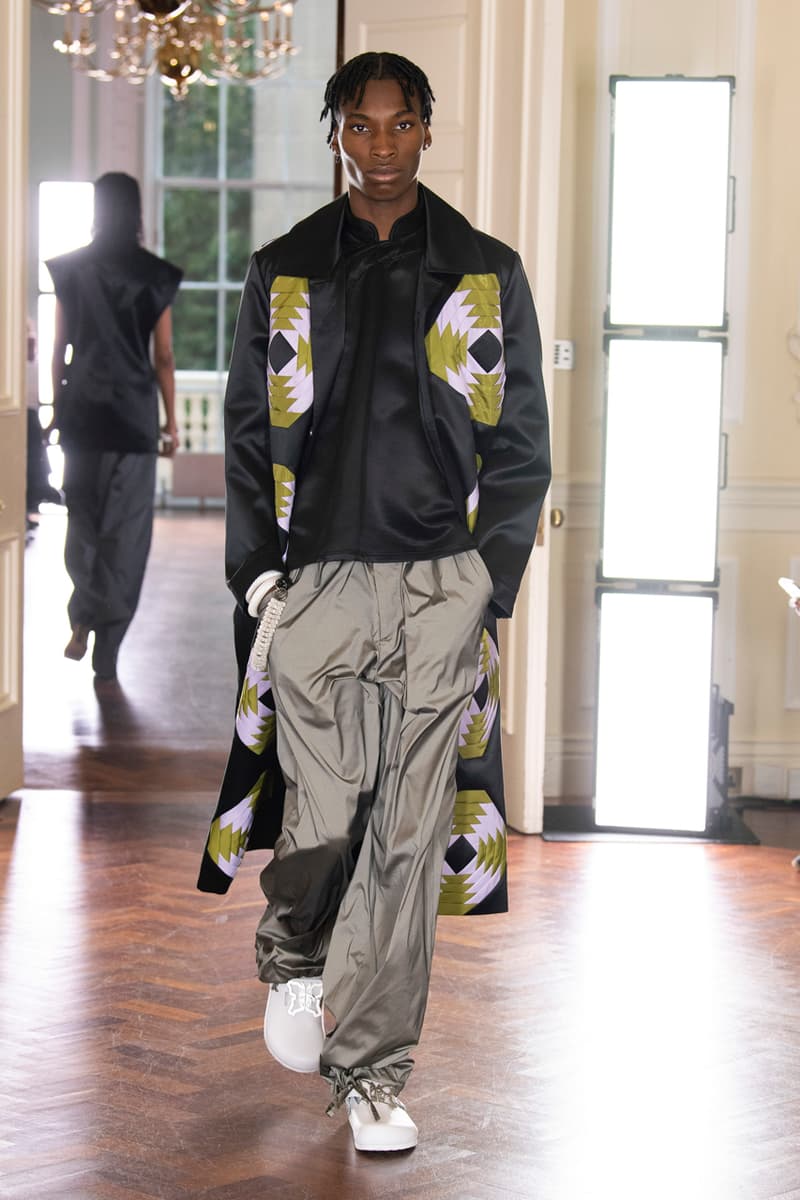 25 of 32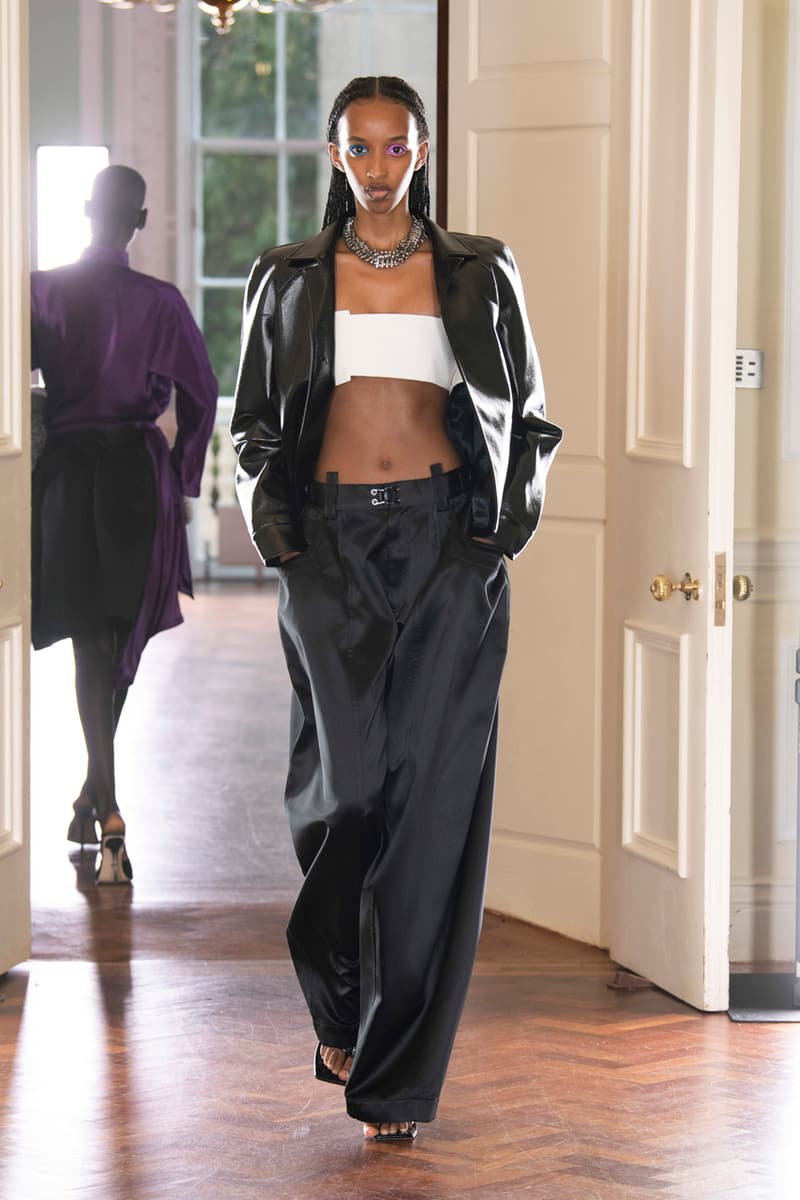 26 of 32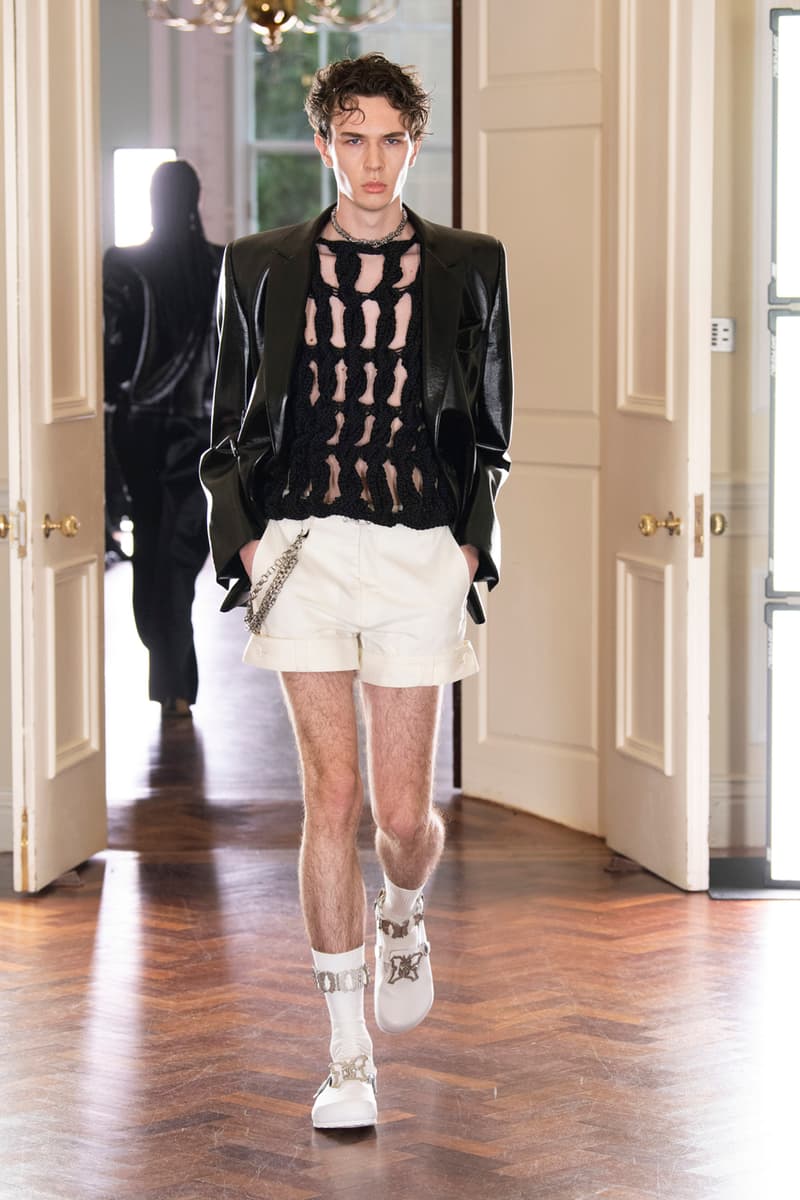 27 of 32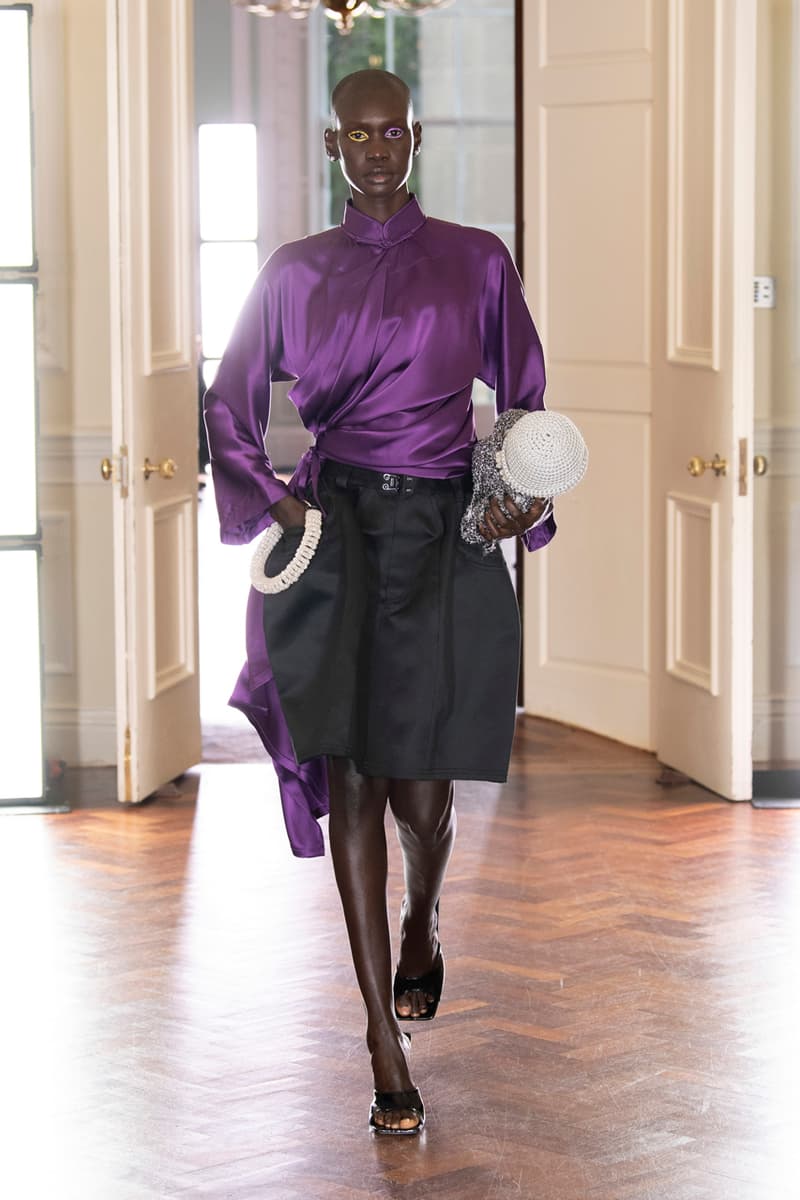 28 of 32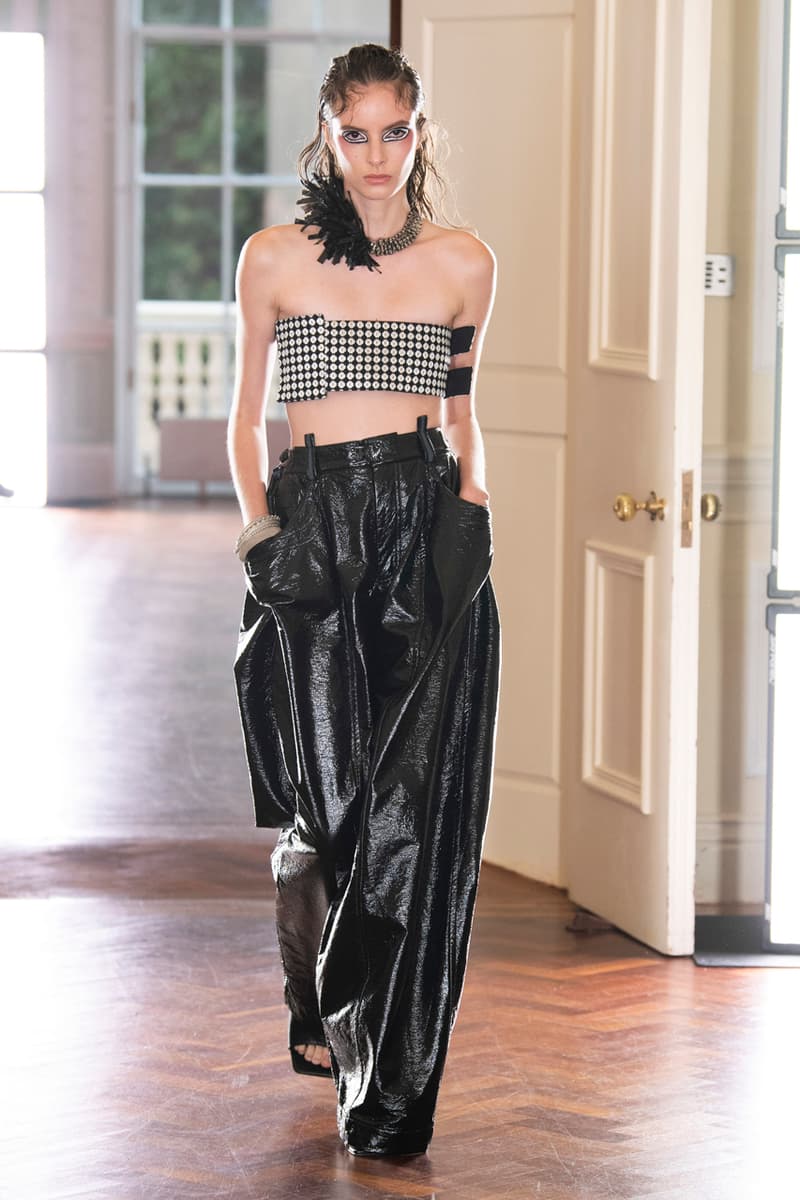 29 of 32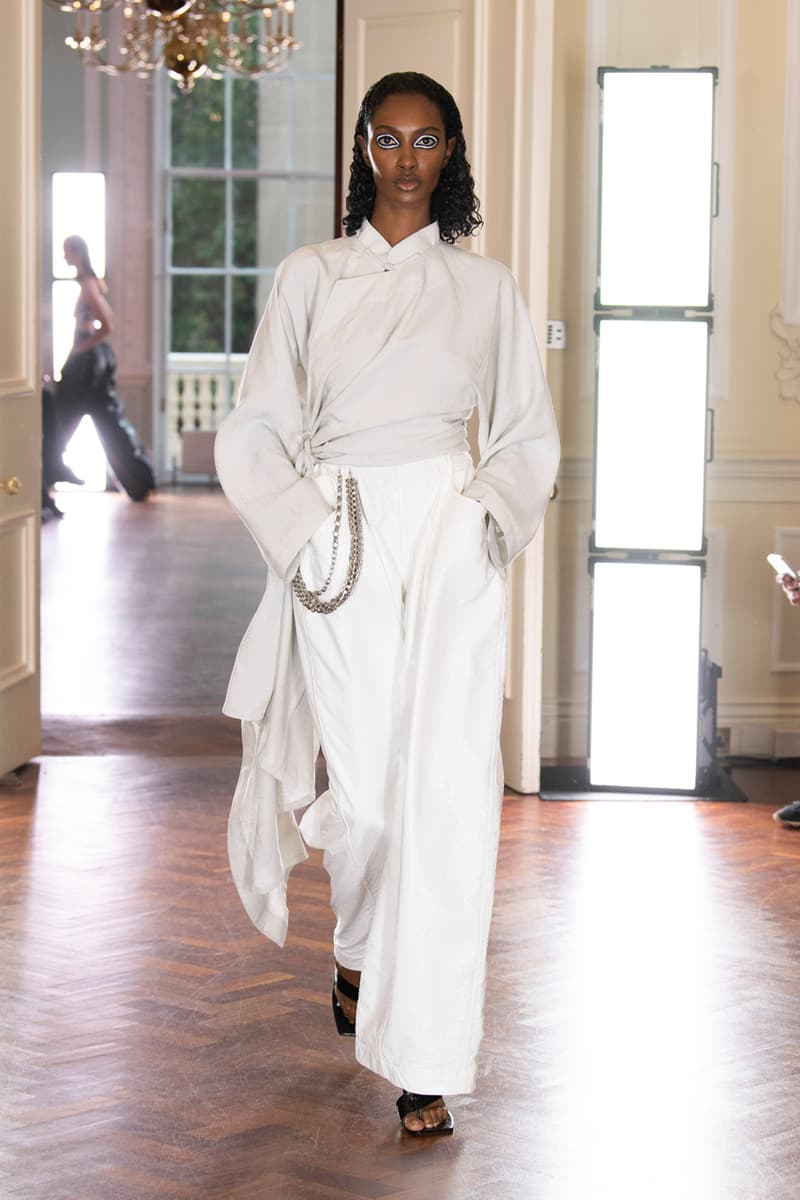 30 of 32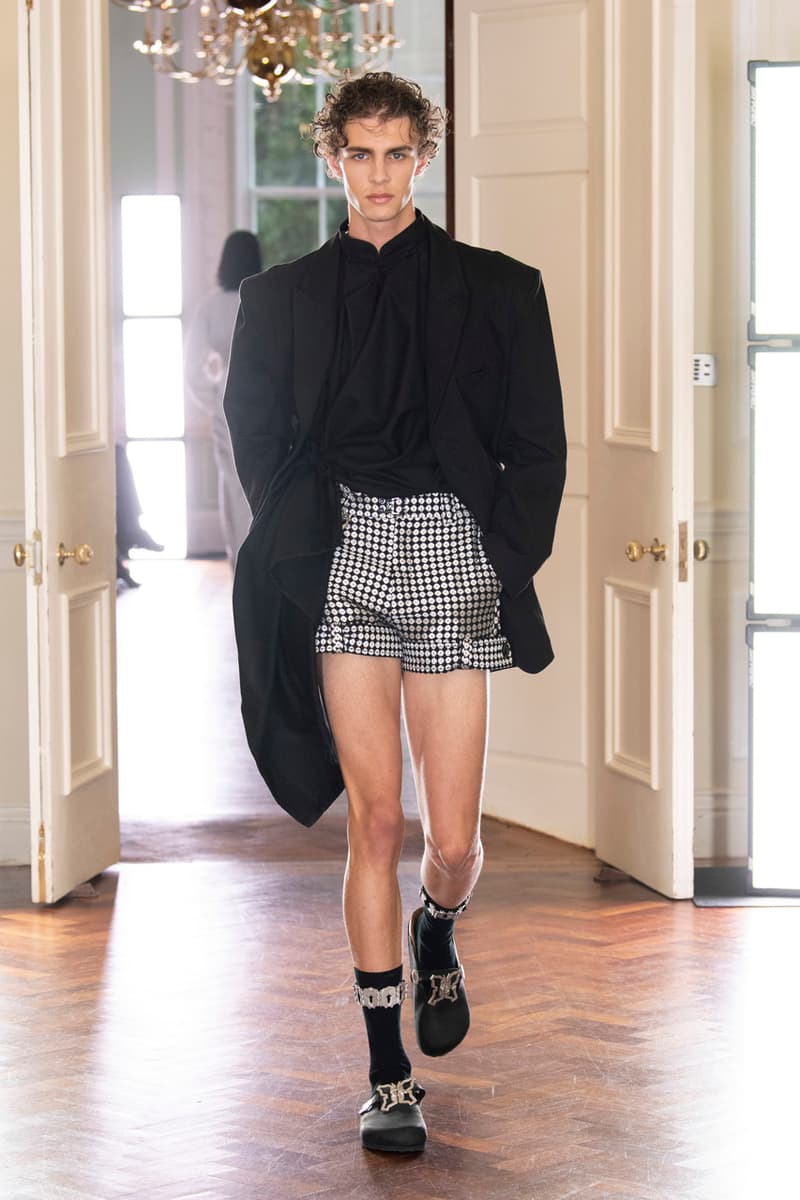 31 of 32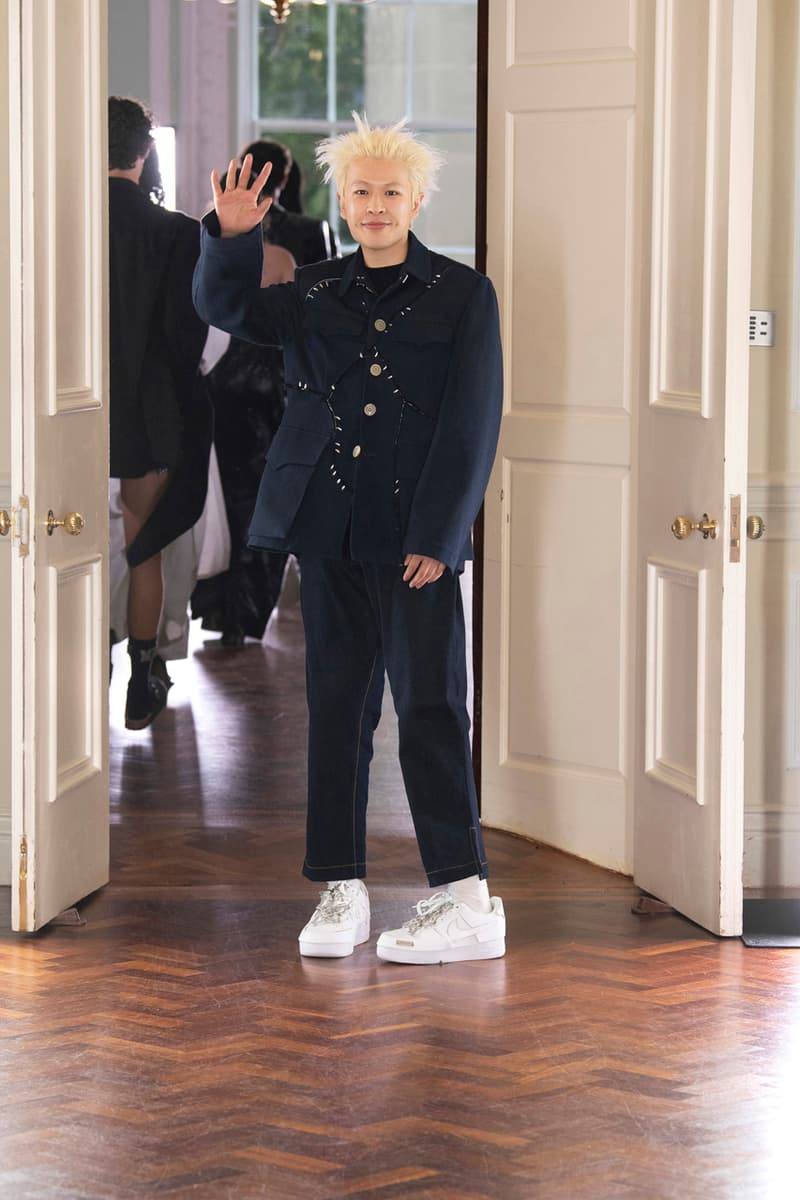 32 of 32
Yushan Li and Jun Zhou's burgeoning imprint PRONOUNCE finds the thread between East-meets-West, all while commenting on the similarities between genders and dressing stereotypes. With a book of shows behind them, having been the first Chinese brand to be invited to present at Pitti Uomo, receiving off-the-ground funding from the Isabella Blow Foundation, and Li working directly under Kanye West for his brand YEEZY and Zhou developing at Ermenegildo Zegna, PRONOUNCE has built itself as a name not to be missed.
Indeed, it was a strong presentation for PRONOUNCE, delivering its Spring/Summer 2023 collection — titled "Whirlpool" — at the Institute of Contemporary Arts as part of London Fashion Week. A wearable collection of men's and womenswear walked through the double doors of a great room, with a big focus on tailoring and the '90s infiltrating many a look. For example, shorts were high on the thigh, sweaters were collegiate in their undertones, and suits — comprising four-button blazers and shorts rather than pants — were schoolboyish, a big trend of the season. On the latter, circle motifs created three-dimensional patterns on the chest of the blazer, something that was emulated across multiple formalwear looks, a blanket, a white shirt, Harrington jackets and more.
Working alongside this was another big reference — vintage Chinese vinyl dolls. Here, they wore miniature versions of the outfits they were paired and cradled alongside, while also becoming the focal point for shorts and across shirts and sweaters via the means of embroidery or eco-friendly printing technology.
Take a look at the PRONOUNCE collection above, and find more London Fashion Week SS23 content across Hypebeast.
For more alternative tailoring, check out Simone Rocha's collection for SS23.