S.S. Daley SS23 Was a Love Letter to Vita Sackville-West and Violet Trefusis
Models turned into curious showmen, reciting dated love notes shared between the couple for all to hear.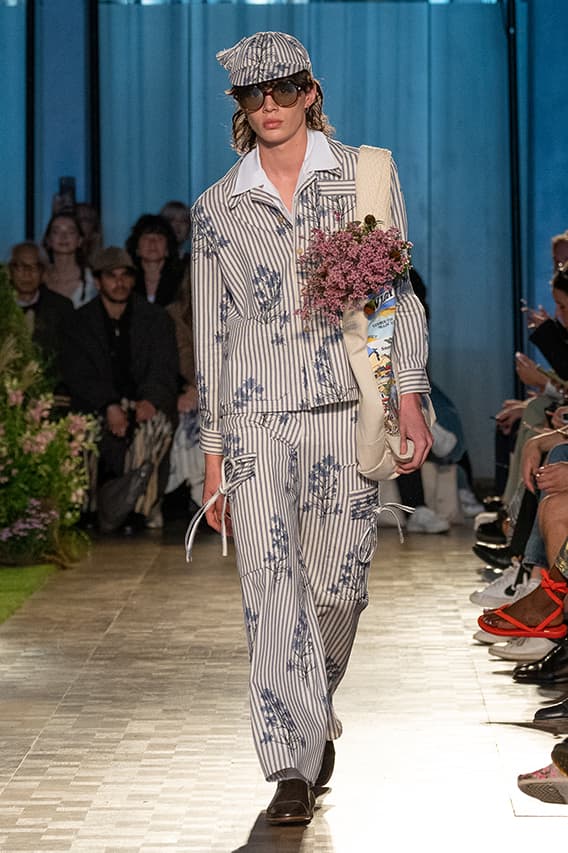 1 of 27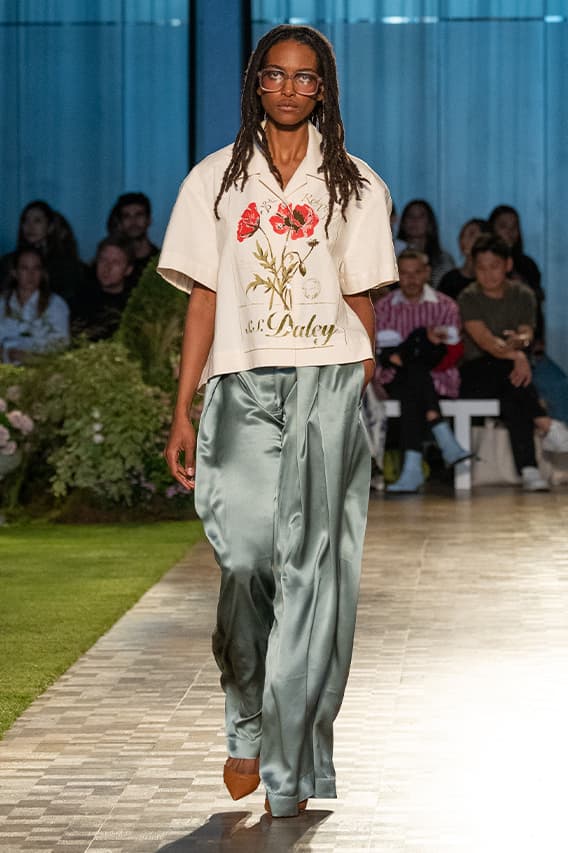 2 of 27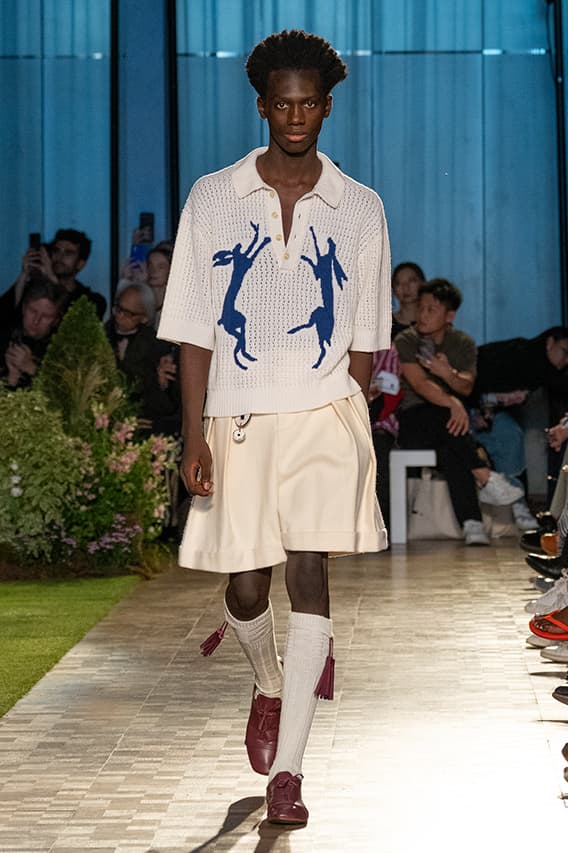 3 of 27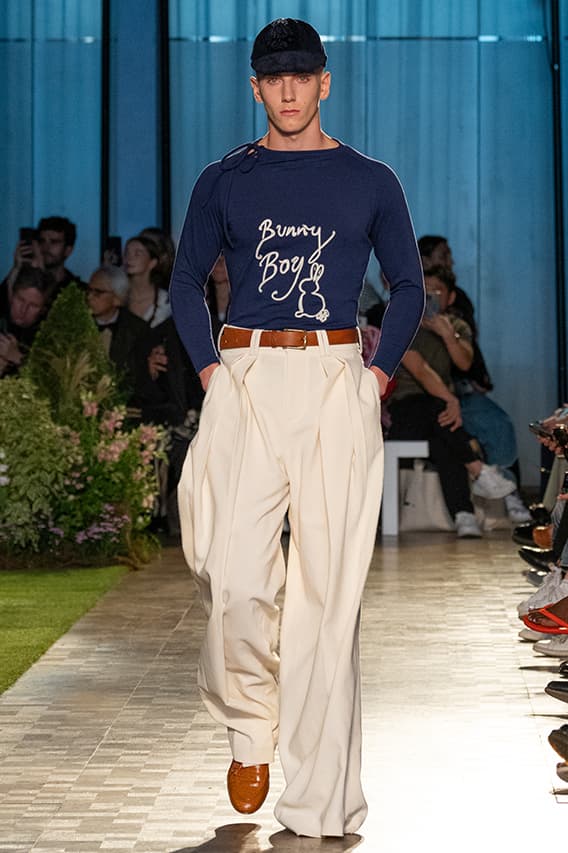 4 of 27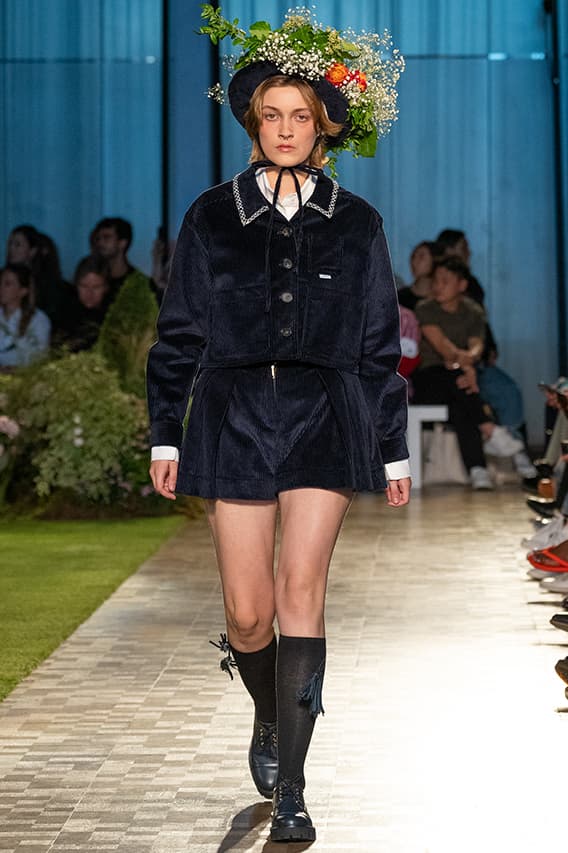 5 of 27
6 of 27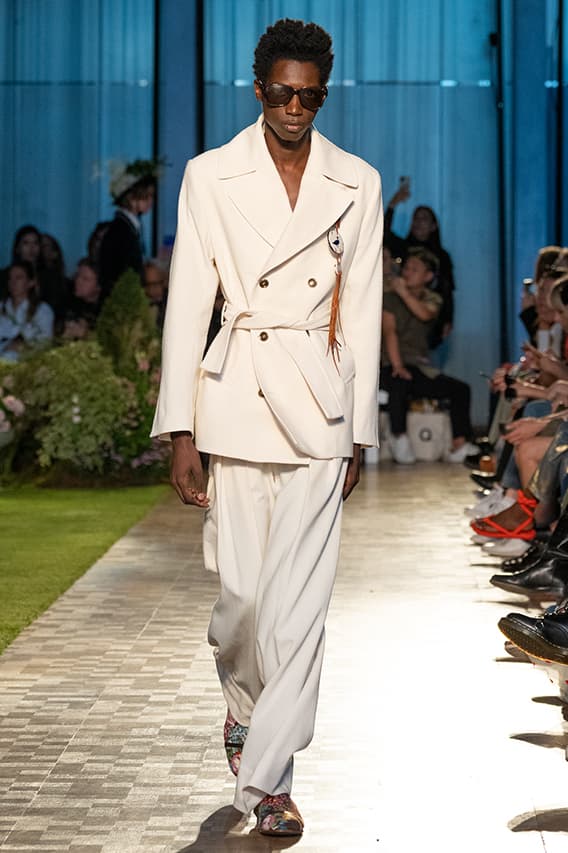 7 of 27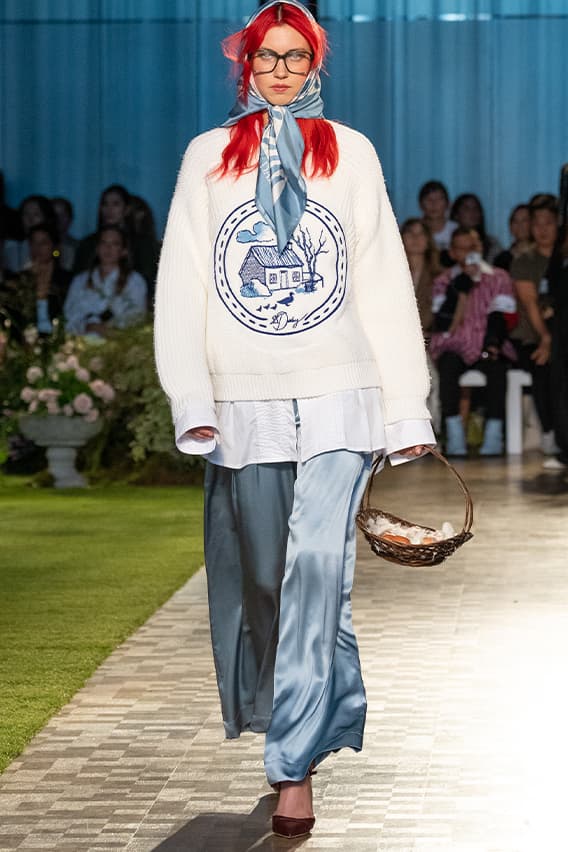 8 of 27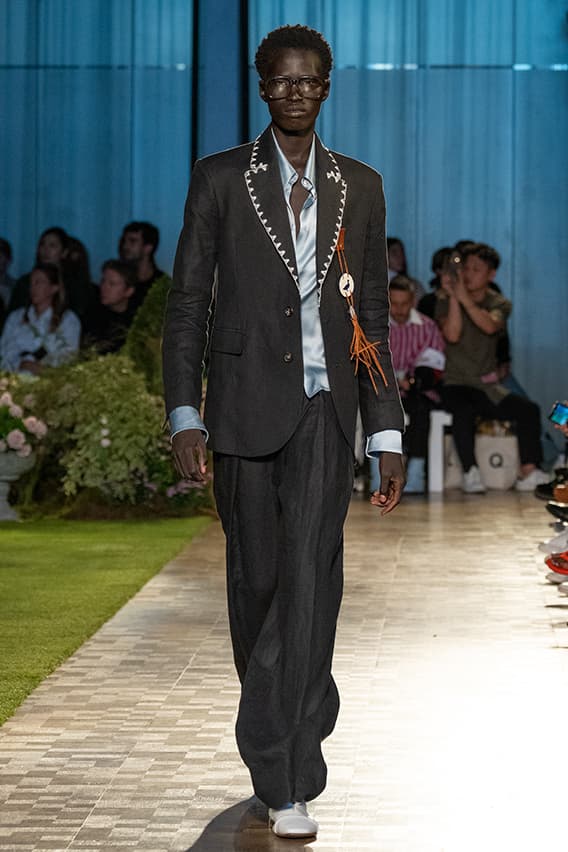 9 of 27
10 of 27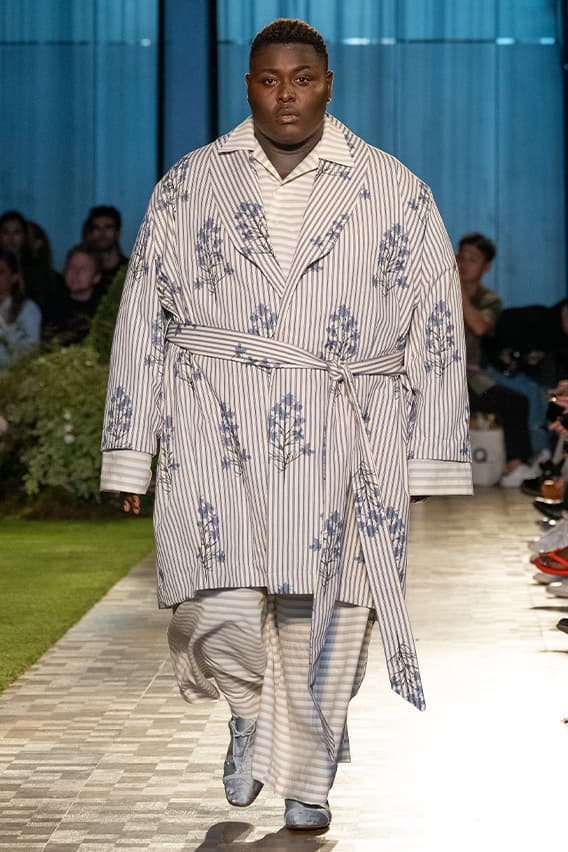 11 of 27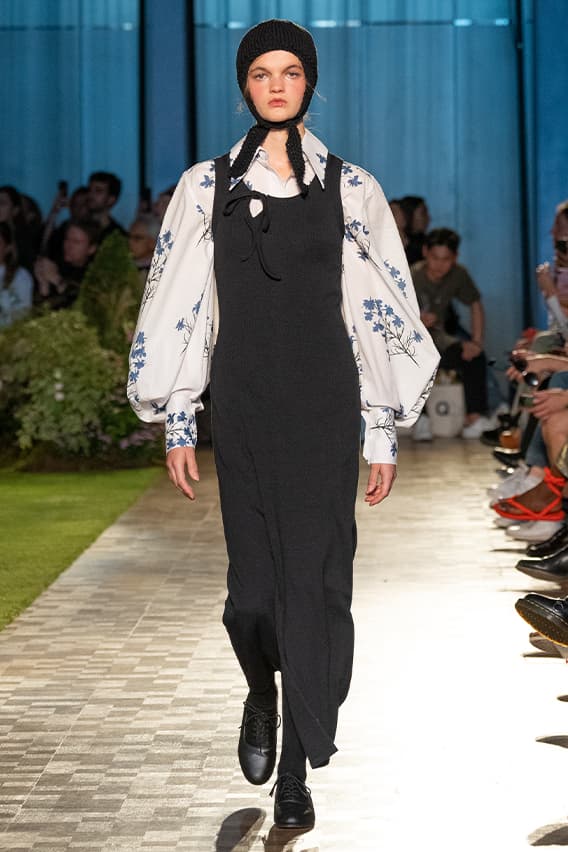 12 of 27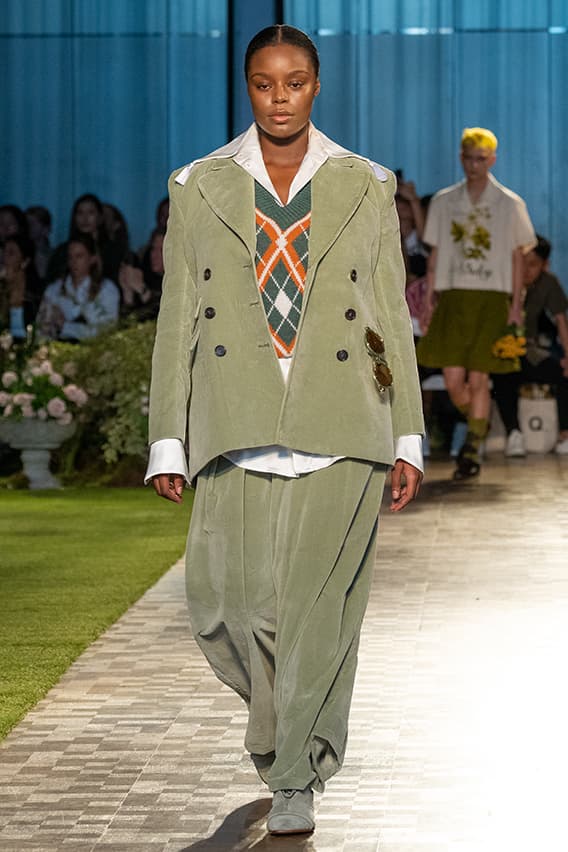 13 of 27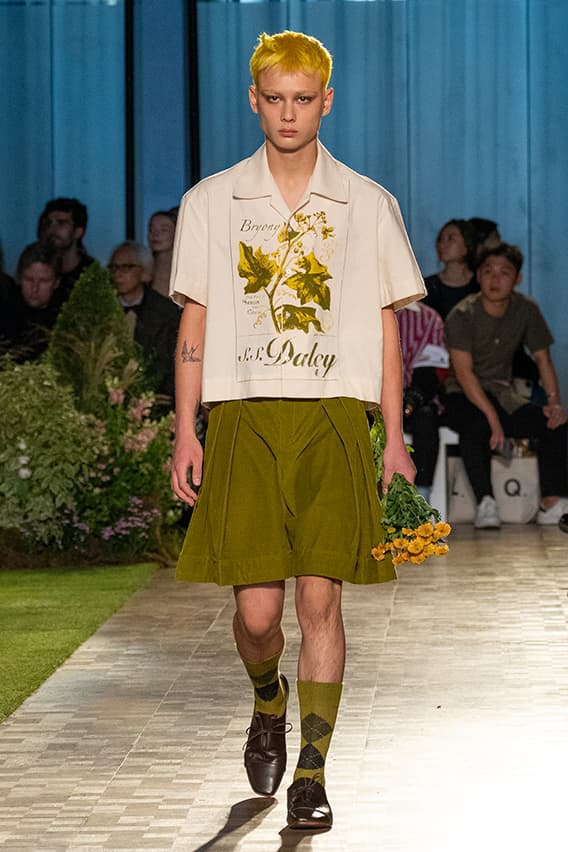 14 of 27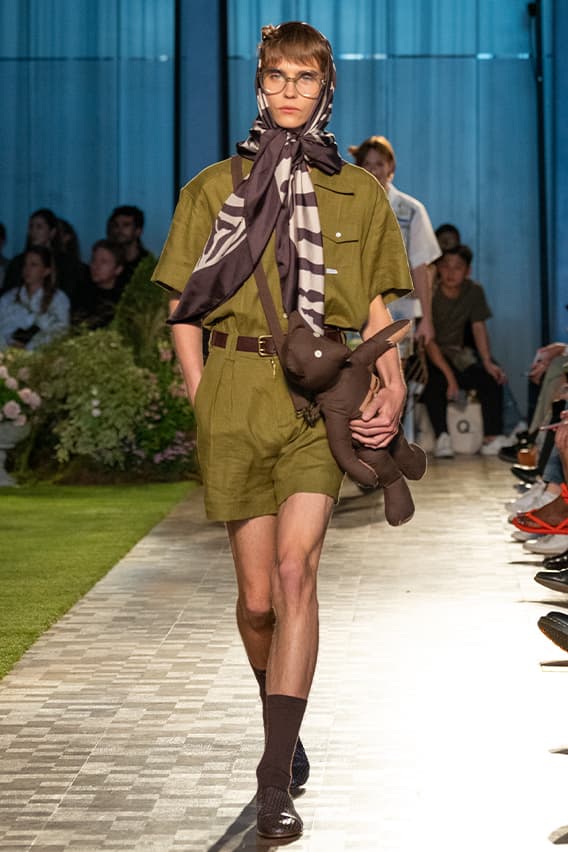 15 of 27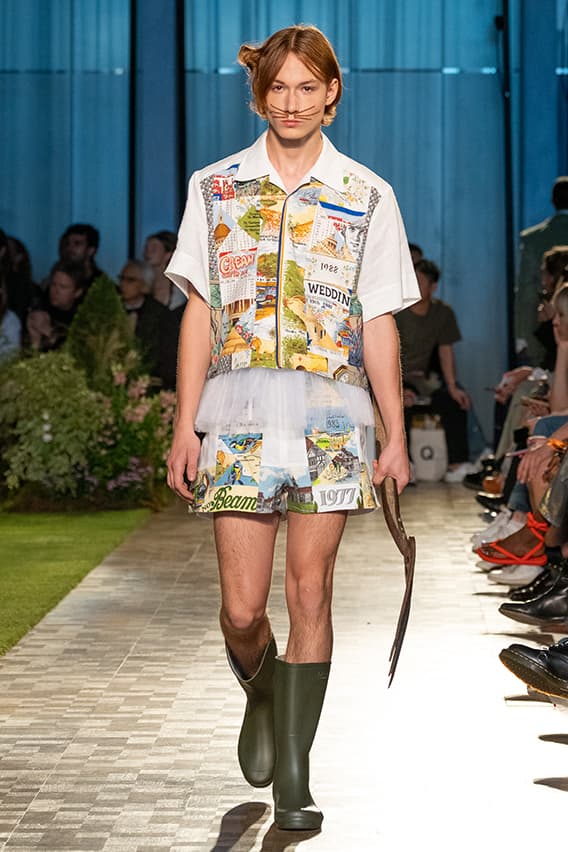 16 of 27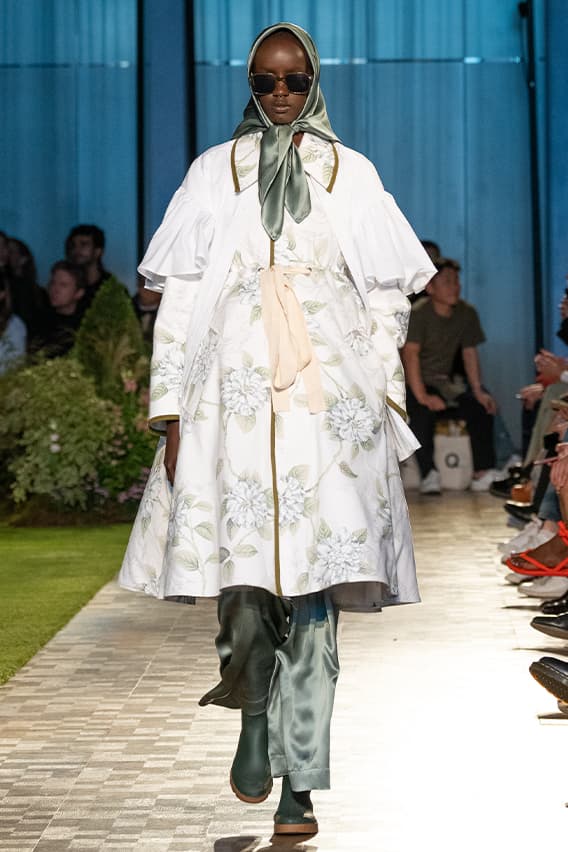 17 of 27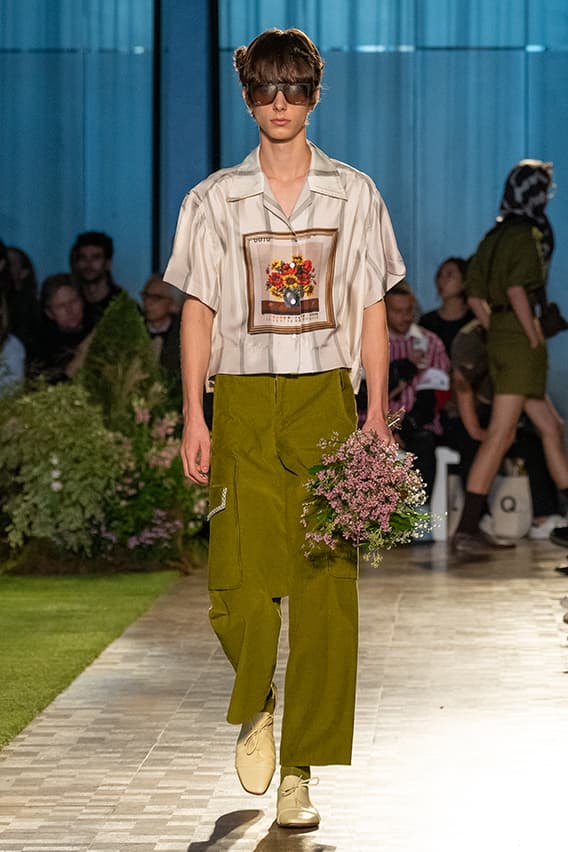 18 of 27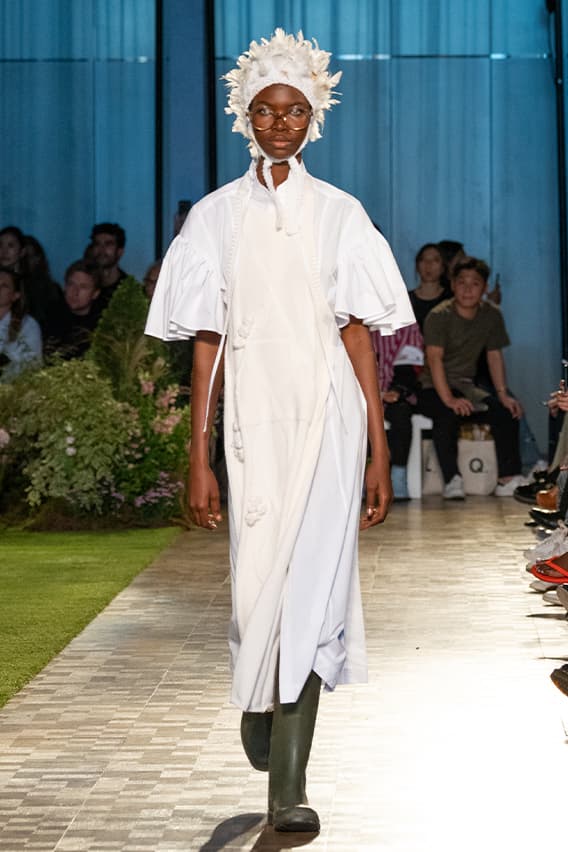 19 of 27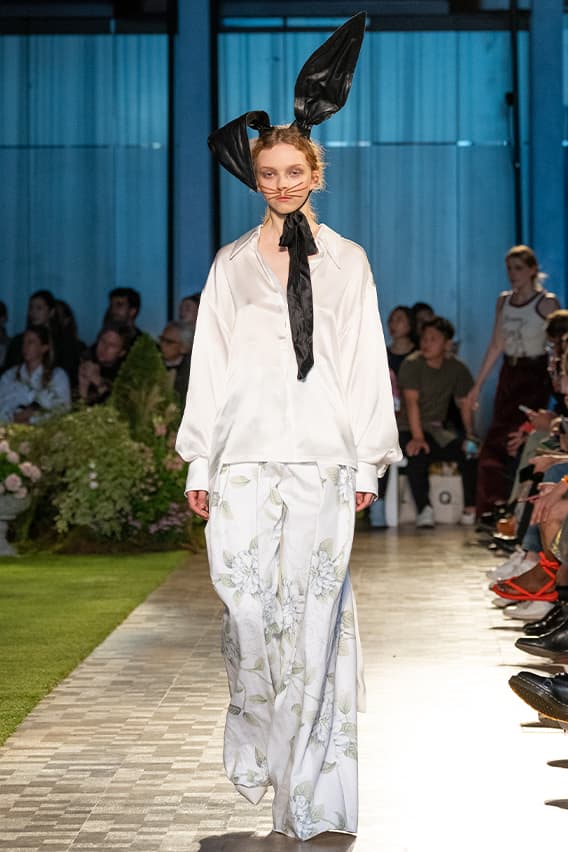 20 of 27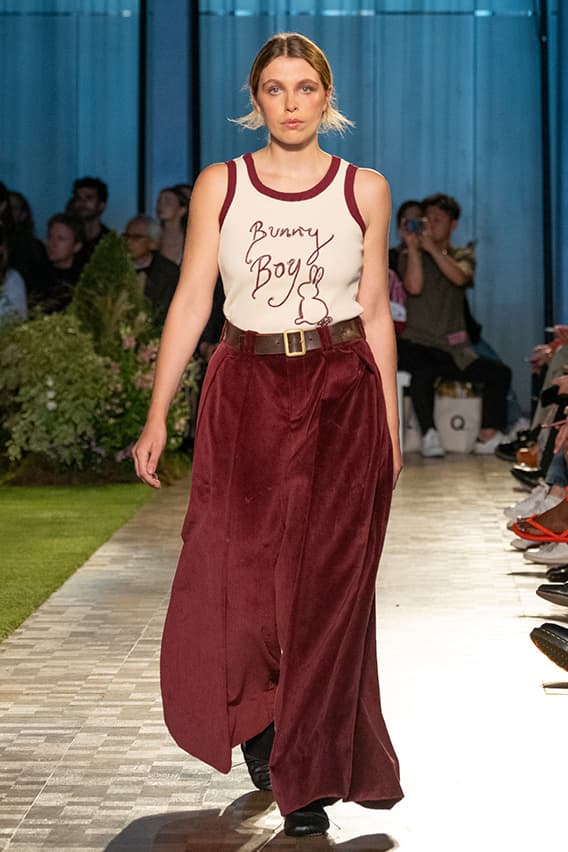 21 of 27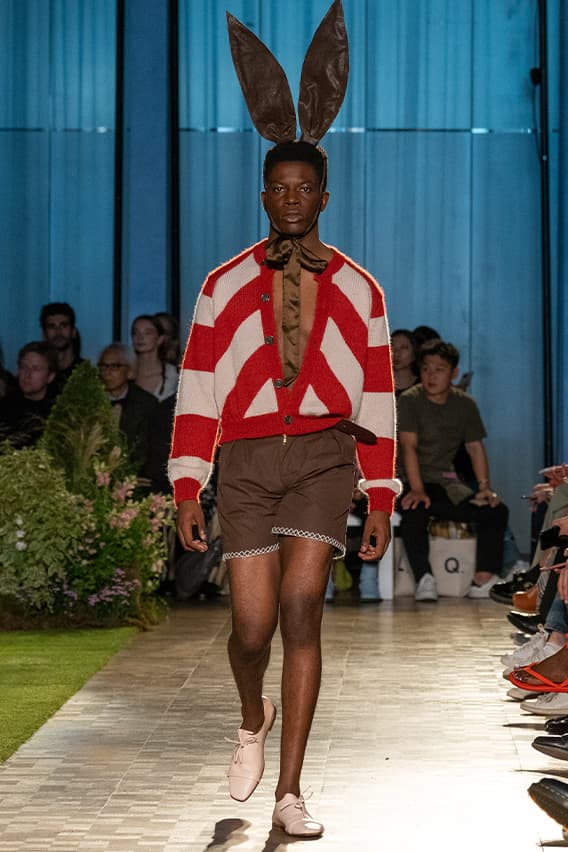 22 of 27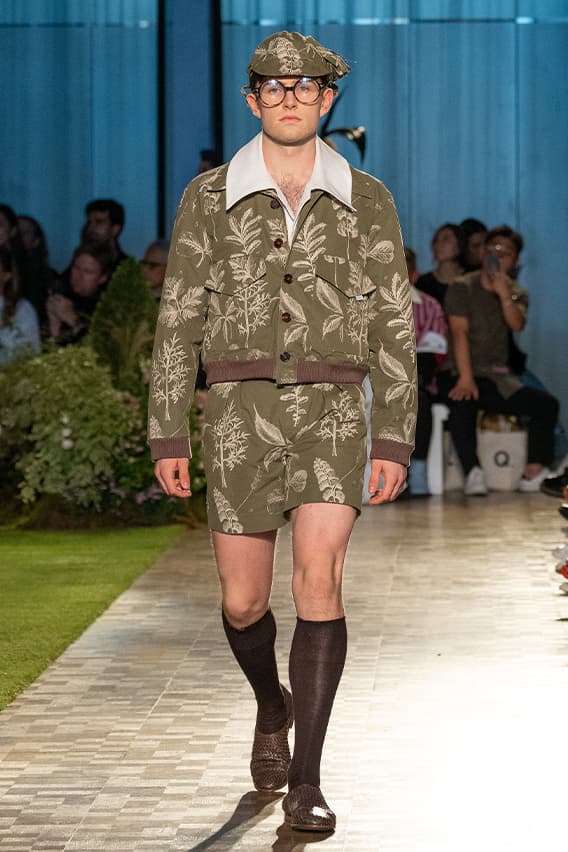 23 of 27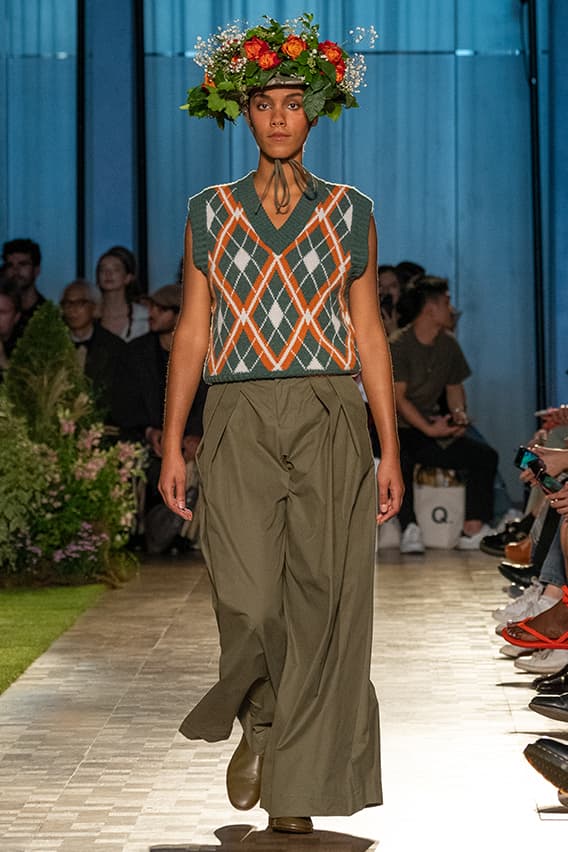 24 of 27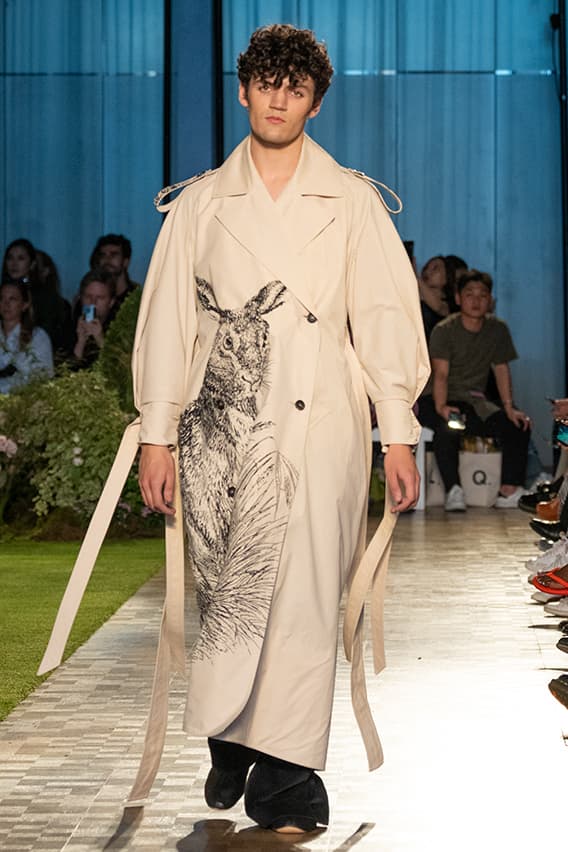 25 of 27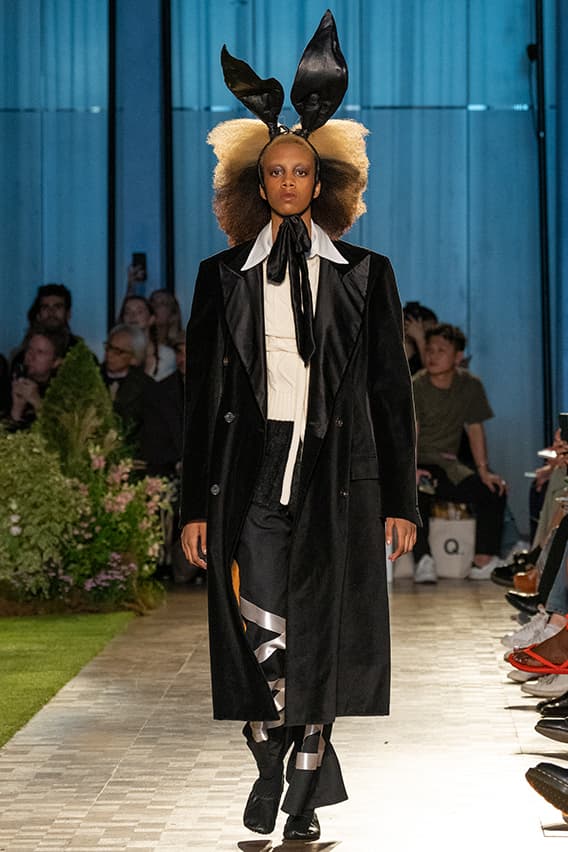 26 of 27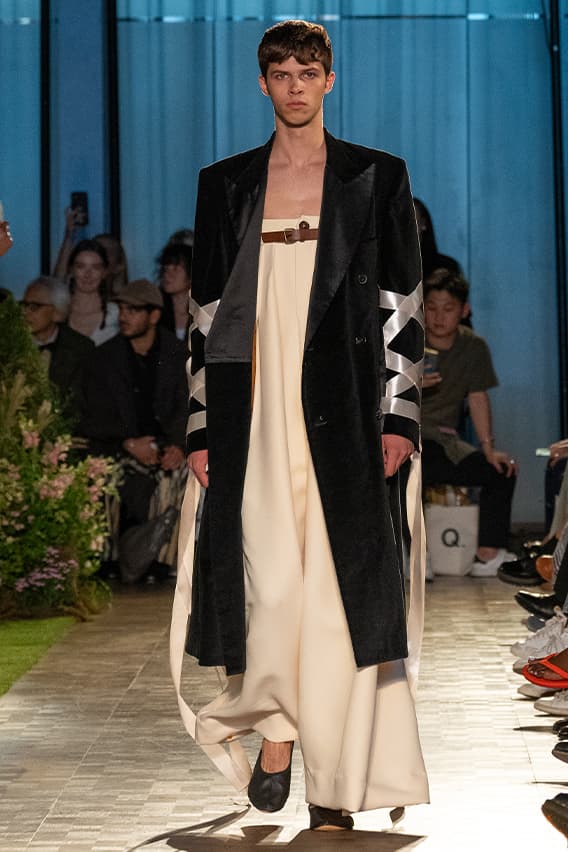 27 of 27
As one of Britain's most influential young designers, S.S. DALEY has set his mark as an emerging talent to watch. Returning to the London Fashion Week calendar for the third time, he now presents his Spring/Summer 2023 collection. For FW22, Steven Stokey-Daley called into question the dissolution of stately homes in the 20th century. London dance school students took part in a theatrical performance that saw the designer pay tribute to the union of theatre and movement.
SS23 delivered an alternative storyline, as Daley forged through colonial love letters in his latest collection, "Vita." The mystical performance took attendees through a looking glass, peeking at the notes shared between 19th-century author Vita Sackville-West and socialite Violet Trefusis. As a homage to queer women living in the patriarchal era, Daley sets theatrics in motion rooted in a garden-like setting.
Held in London's historical St. Pancras Renaissance Hotel, dramatic bells rang as the presentation commenced. With this, treading actors slowly made their way around the runway, each grasping a candle and dressed in muted blazers, dress shirts, sweater vests and morning coats, the latter representing Vita and Violet through ribbon detailing.
The energy quickly shifted, a symphony of rapid trumpets filling the air. Flowers made a grand impact, communicating Vita's beloved gardening hobby emblazoned on cotton twill utility sets, Irish linen wide-cut summer shirts, floor-length balloon sleeve shirts and dapper striped robes. Daley opened the doors to the author's gardening shed embroidered into merino wool sweaters.
Often referenced in the couple's letters, bunnies and hares were depicted throughout as models donned whiskers, along with chucklesome animal ears and "BUNNY BOY" branded tops.
Patchwork shirts constructed from tea-towels pay homage to the designer's artistic design language, while the same style appeared on bags, marking Daley's debut into accessories. Eyewear crafted in collaboration with Dan Levy's DL Eyewear arrives in three frame options, while footwear produced by Malone Souliers was also presented.
As Steven Stokey-Daley showcased his long-awaited SS23 collection, models swiftly turned into curious showmen, reciting dated love notes for all to hear. Notions of romance and despair filled the room until the end, conveying a sense of bordered queerness that engulfed the era.
S.S. DALEY's SS23 collection "Vita" can be seen in the gallery above. Stay tuned to Hypebeast for more London Fashion Week Spring/Summer 2023 content as the week goes on, and be sure to catch live content on @HypebeastUK.
In other news, JW Anderson SS23 hit the jackpot.