RUIRUI DENG SS23 Was a Journey Through the Middle Ages
An homage to Her Majesty Queen Elizabeth II.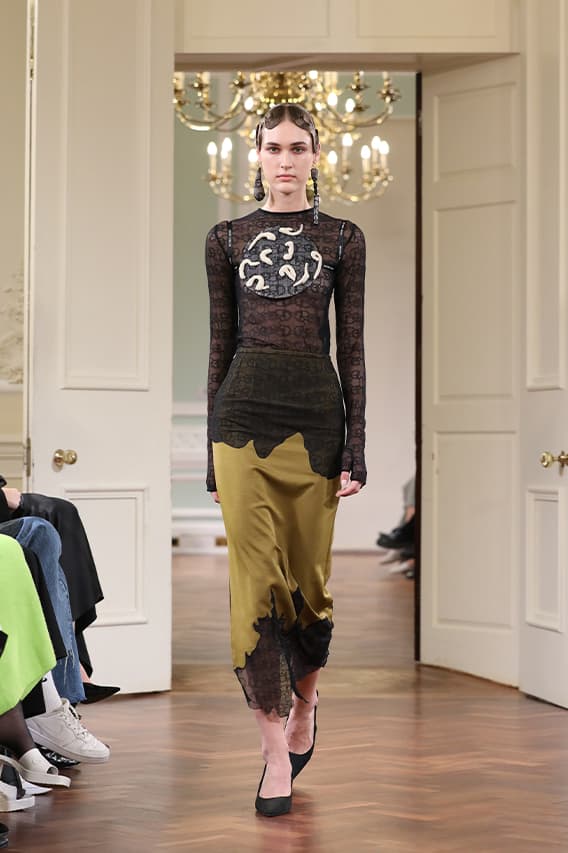 1 of 22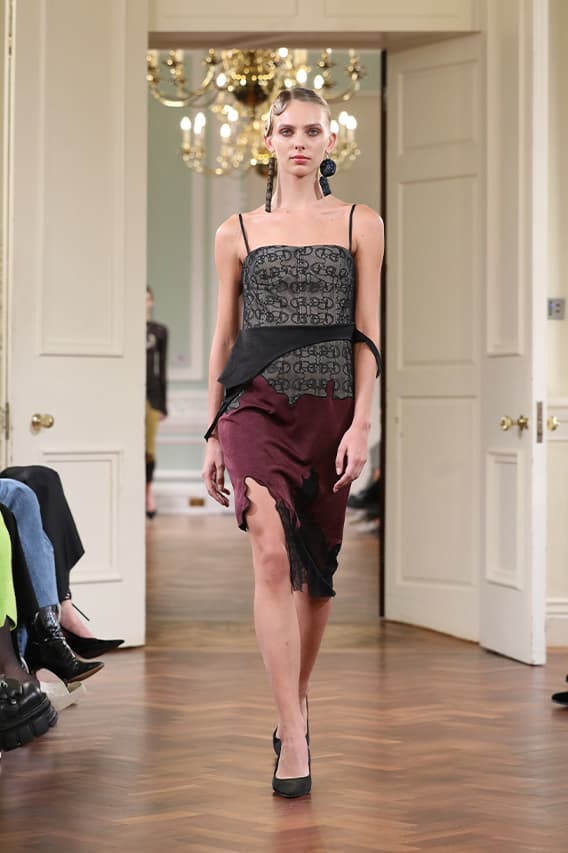 2 of 22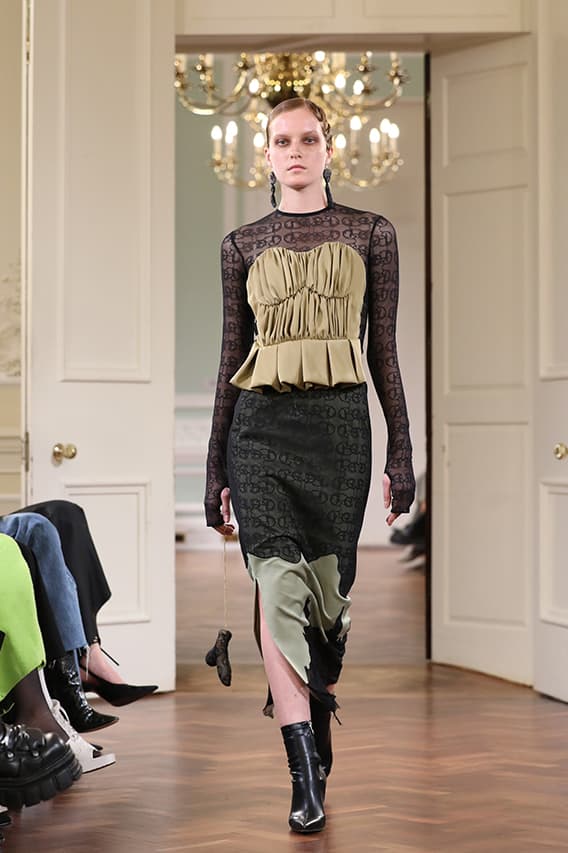 3 of 22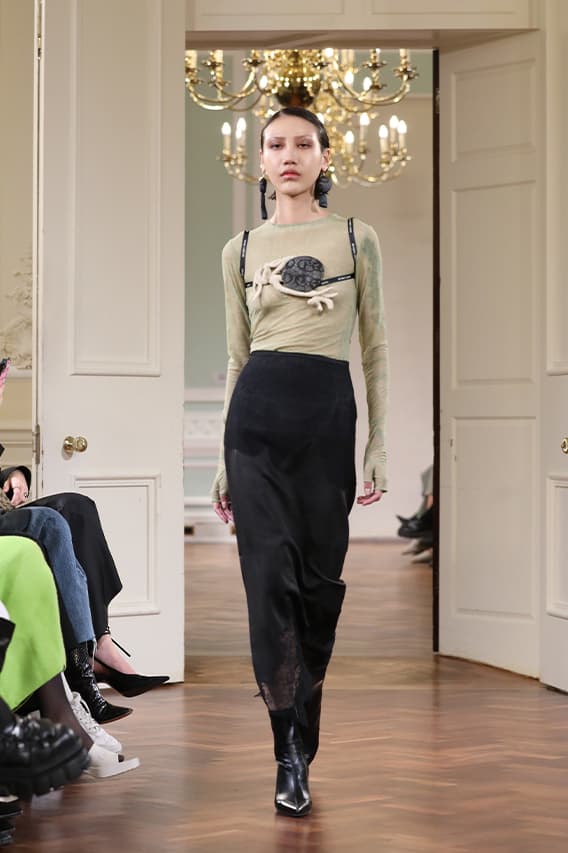 4 of 22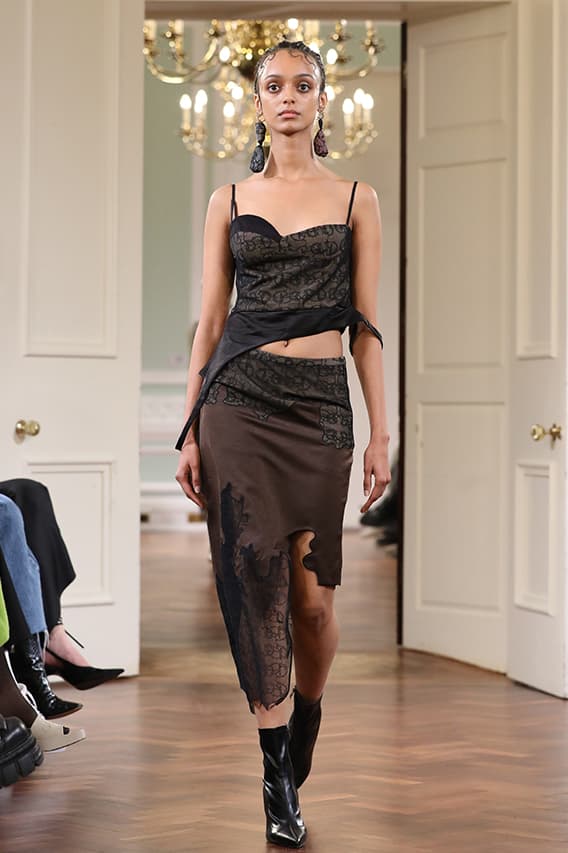 5 of 22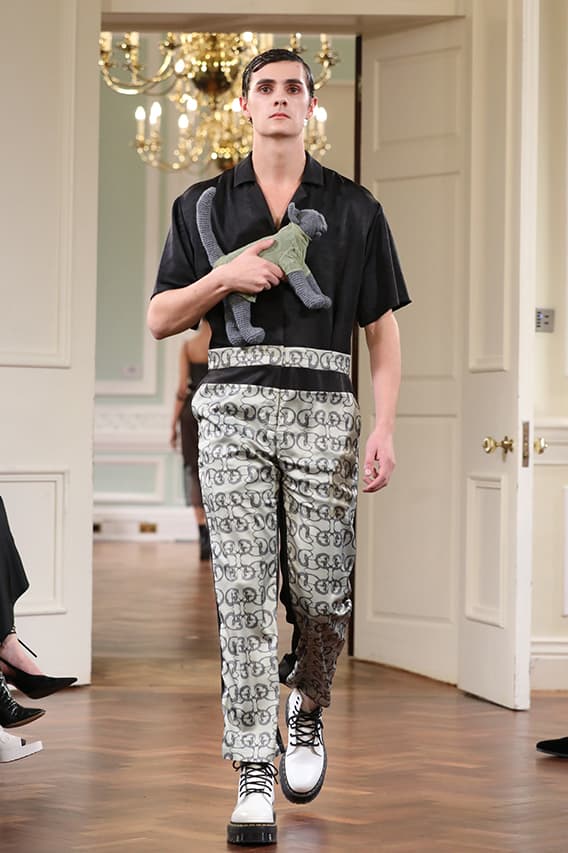 6 of 22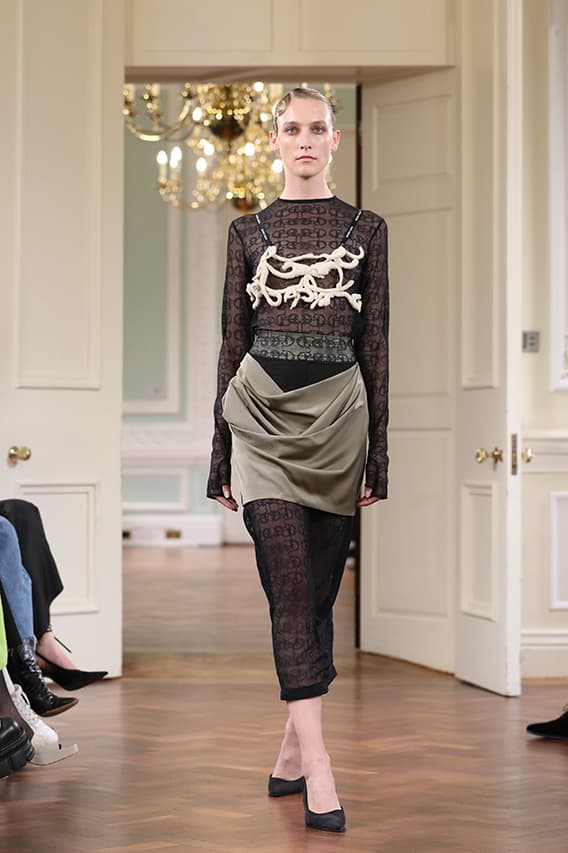 7 of 22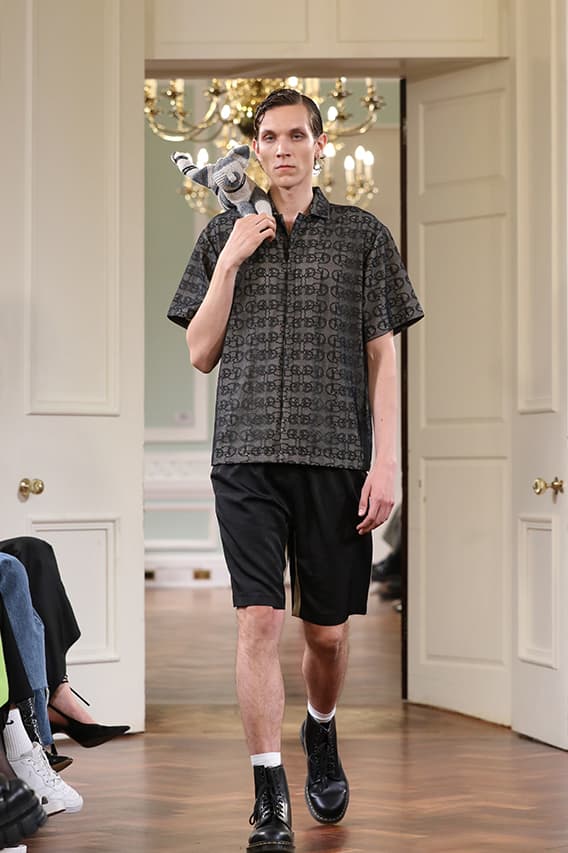 8 of 22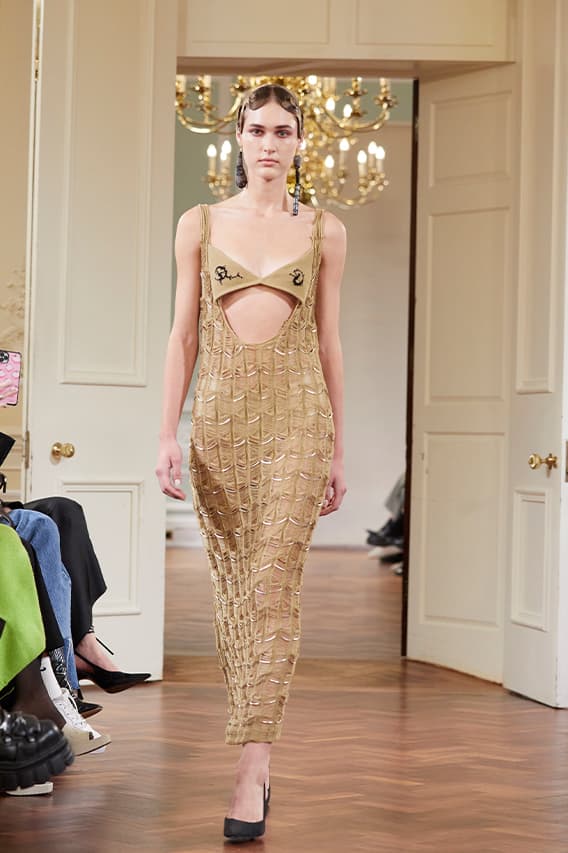 9 of 22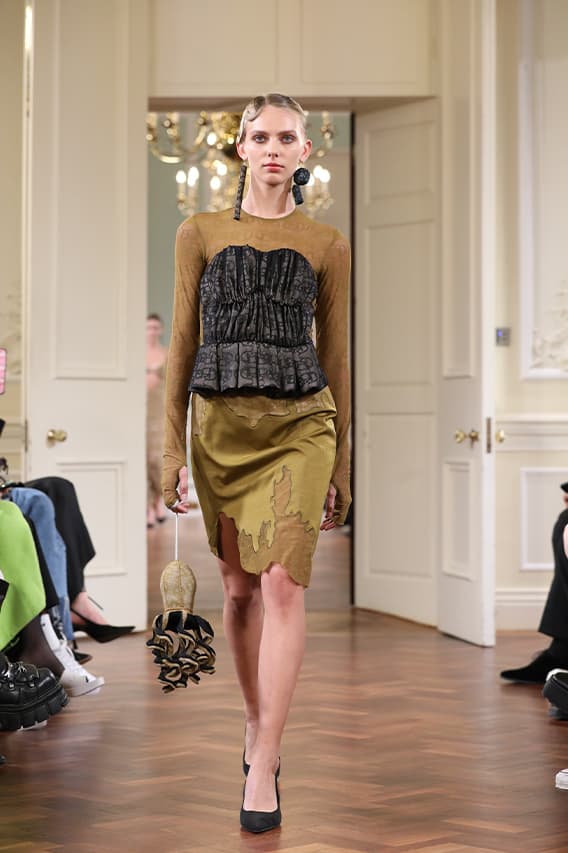 10 of 22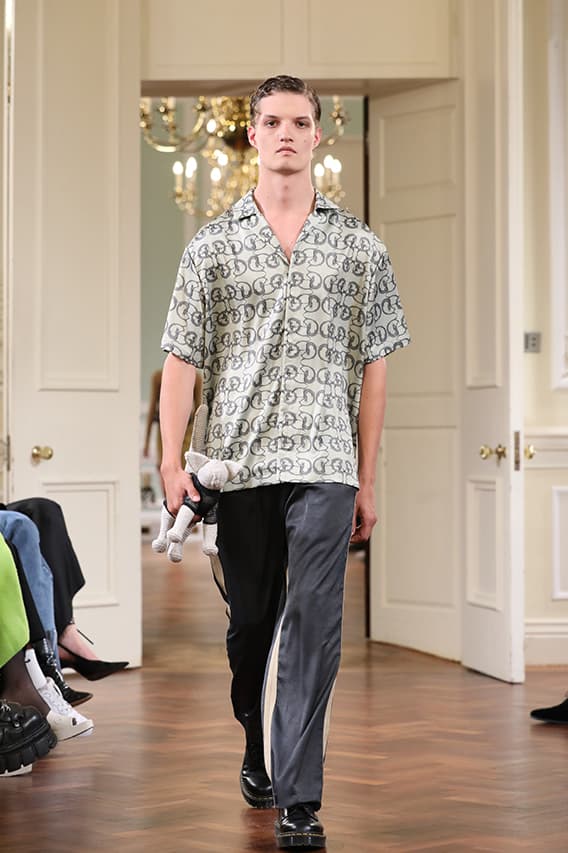 11 of 22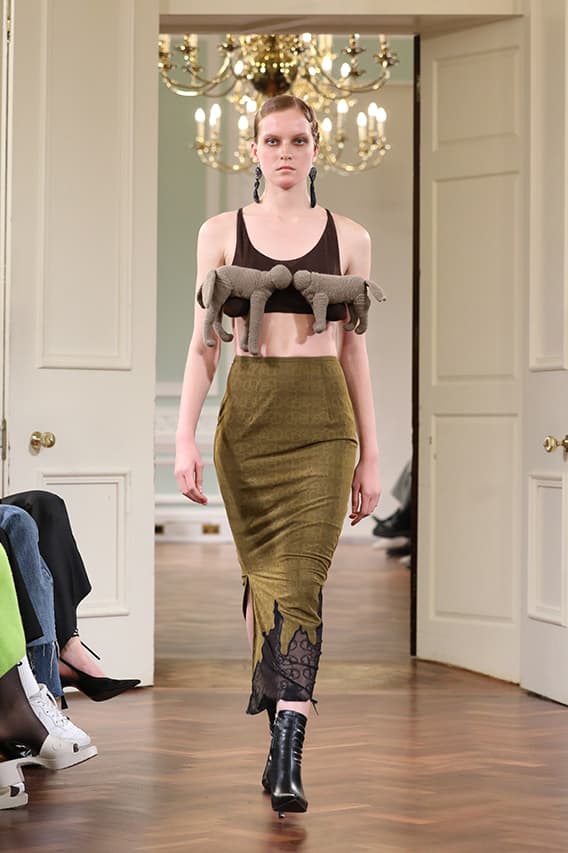 12 of 22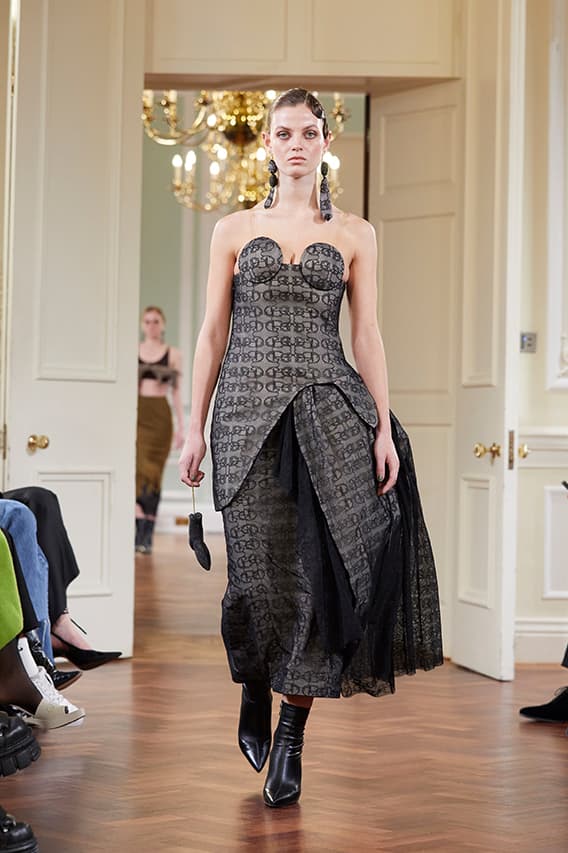 13 of 22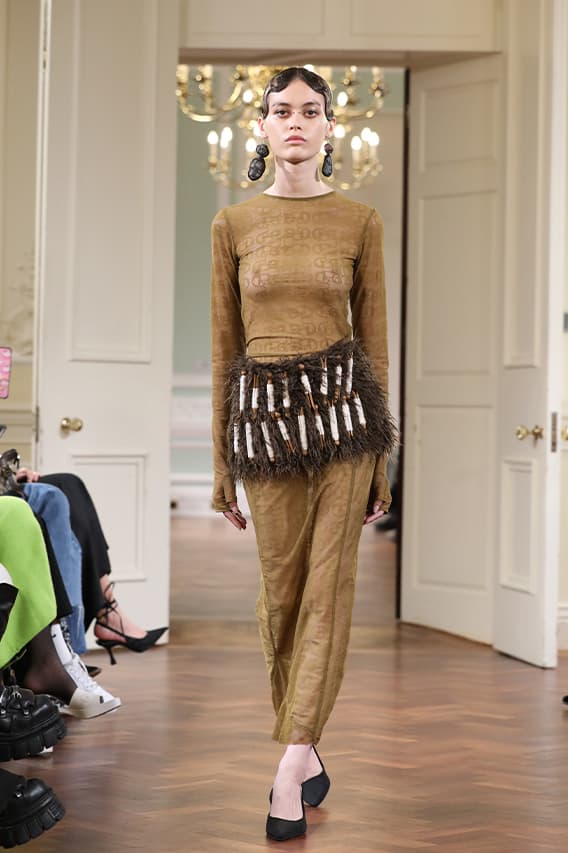 14 of 22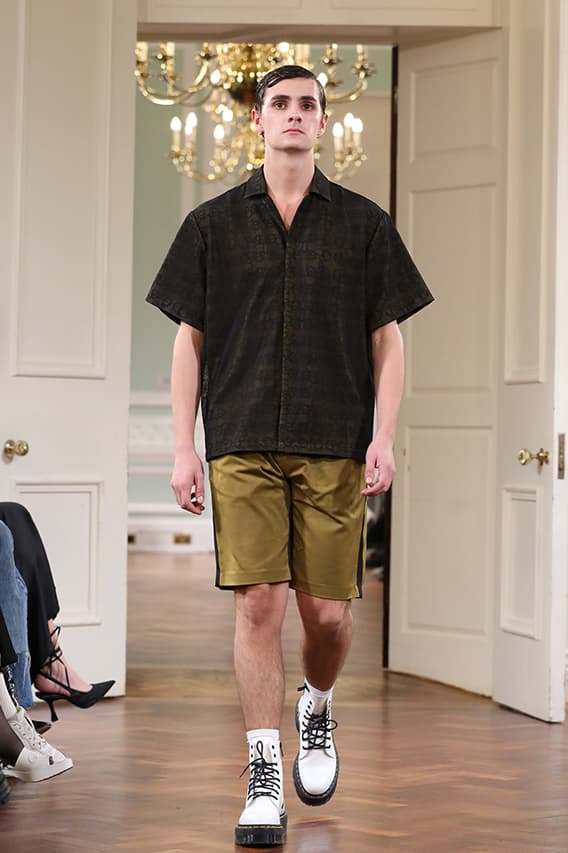 15 of 22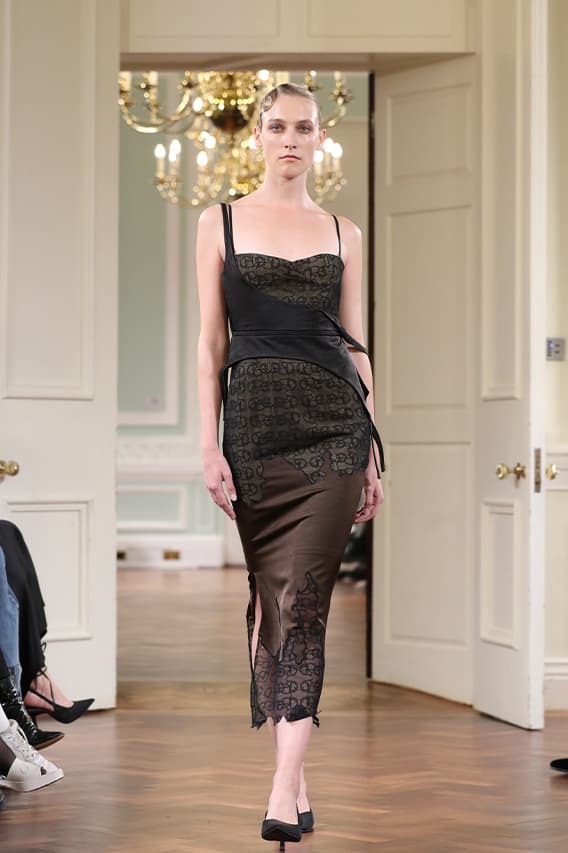 16 of 22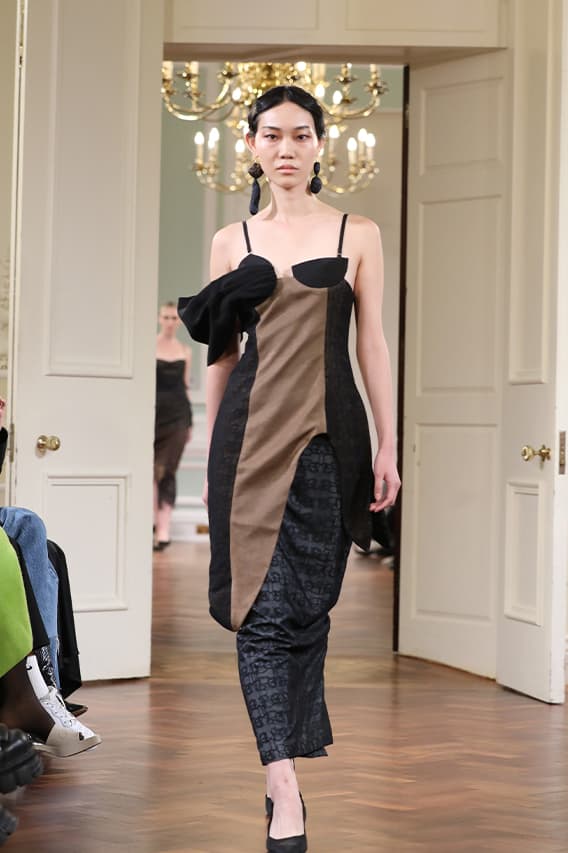 17 of 22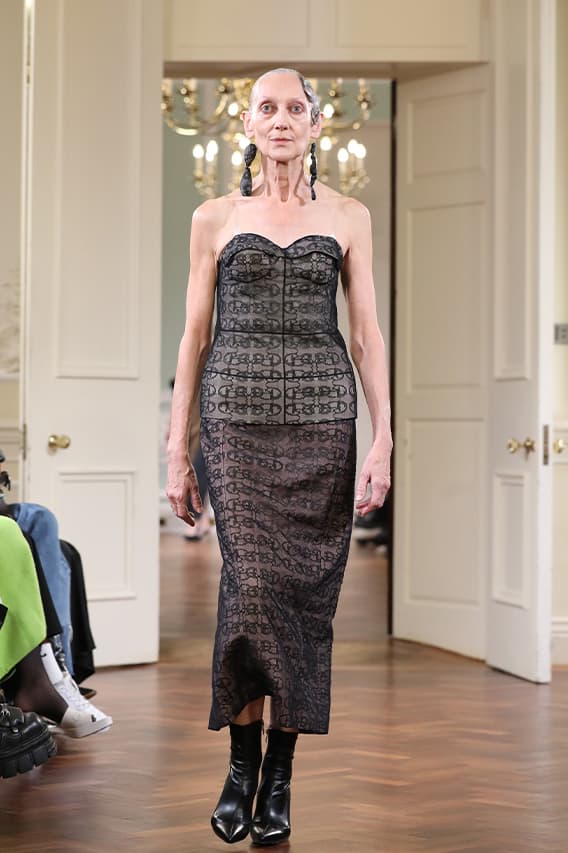 18 of 22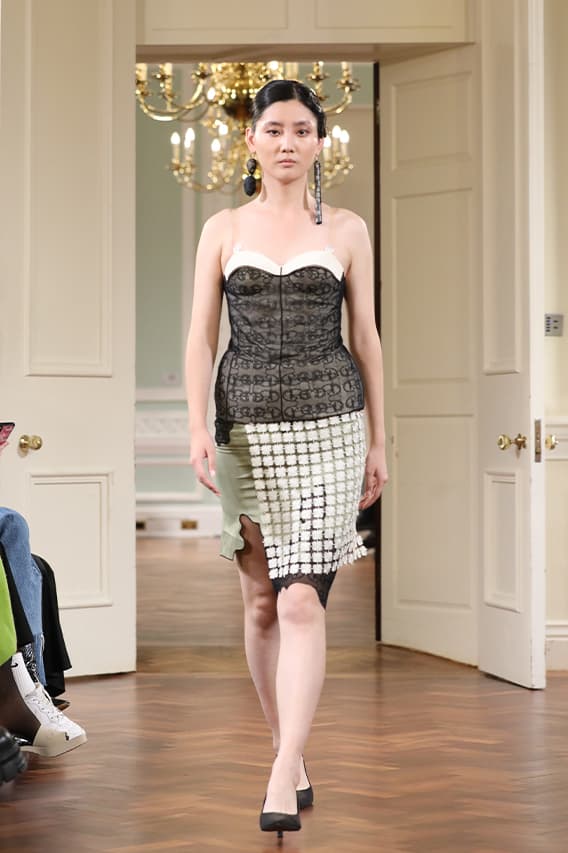 19 of 22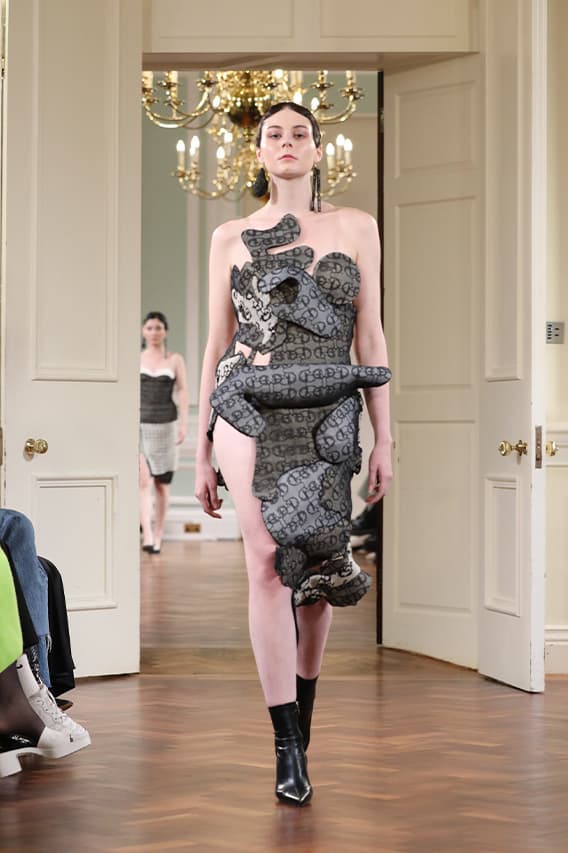 20 of 22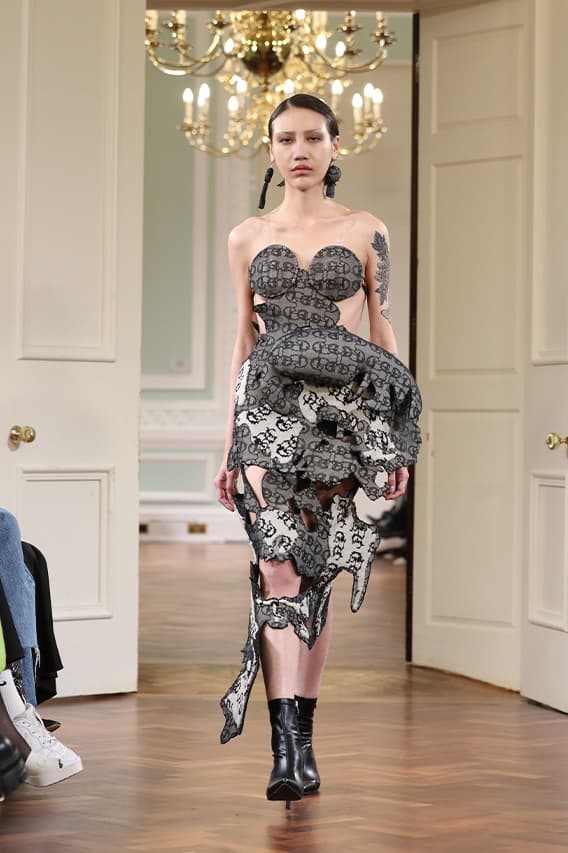 21 of 22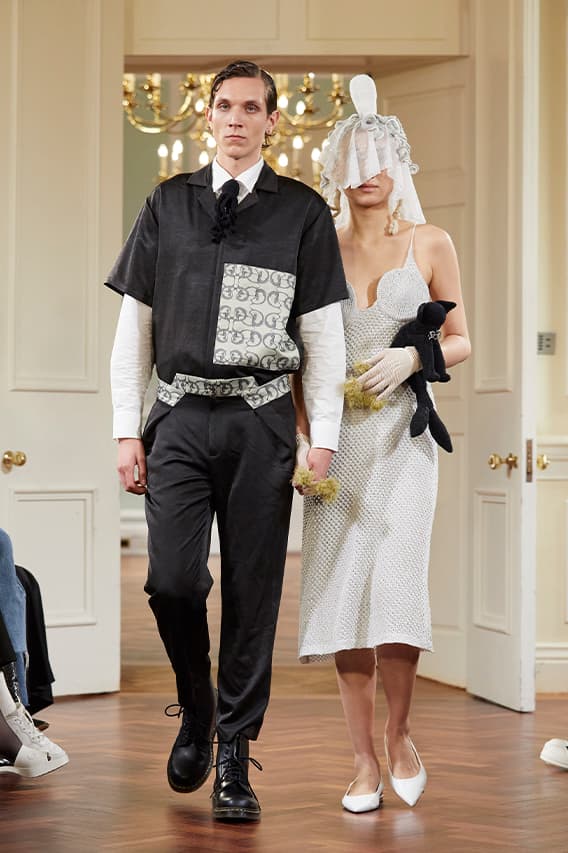 22 of 22
RUIRUI DENG's eponymous label is yet another relatively new one to the London Fashion Week physical show roster, and now it presents its Spring/Summer 2023 collection at LFW in real life.
Having graduated from Central Saint Martins, RUIRUI DENG draws influence from artists like Hieronymus Bosch (whose work references religious iconography and figures among other fantastical illustrations), and in turn often plays on a sense of surrealism; it's futuristic, but set with a current from the past.
For example, even the brand's logo comprises mermaids, alluding to a sense of mythology and the meeting point between what is real, what is not, what is new, and what is old.
For SS23, RUIRUI DENG presents "ARTHUR," a collection submerged in mystical references. Showcased in London's Carlton House Terrace, previously occupied by King George IV, the designer pays tribute to Her Majesty Queen Elizabeth II and her reign throughout 70 years and 214 days.
Escorting us into an enchanted universe, SS23 takes viewers into the Middle Ages, nodding to such through shapely silhouettes that progress from tale to tale. From Knights in armor to the legend of King Arthur and The Knights Of The Round Table, DENG shares detailed chronicles with every look.
Delicate lace taps are enhanced by the brand's monogram mermaid logo, melting into iridescent skirts that appear torn at the edges. Rippled corsets exude vintage appeal, accompanied by tangled creatures which marry across revealing tops. Structured dresses are draped in mid-air, donning exaggerated hips, otherworldly cutouts and three-dimensional suspensions for a truly gothic feel.
Men graced the runway in boxy button-down shirts decorated with branded belts and corresponding bottoms, all mashed up into one continuous creation. Mesh shirts are also paired with flowy shorts designed from soothing silk fabrics. The collection is delivered in a natural palette of greens, browns, and blues displayed with an earthy finish representing the heart of mystical forests.
Models carried crotched animals at every step, grasping cats enrobed in semi-sheer tees and imprinted octopuses. Bridging the gap between this world and the next, the final look completed RUIRUI DENG's LFW debut with a romantic vow to eternal love, featuring a bride in a quilted wedding gown, accessorized by a veil seeped in critters. Hand-in-hand, her groom donned a reimagined tuxedo adorned with a slithering squid tie.
Take a look at the SS23 collection from RUIRUI DENG, and find more London Fashion Week SS23 content across Hypebeast.
In other news, Chet Lo SS23 paid tribute to ancient Buddhist tales.