Pharrell Launches New Creative Advocacy Agency, Mighty Dream
Focusing on solutions solving "societal challenges that have impacted marginalized communities."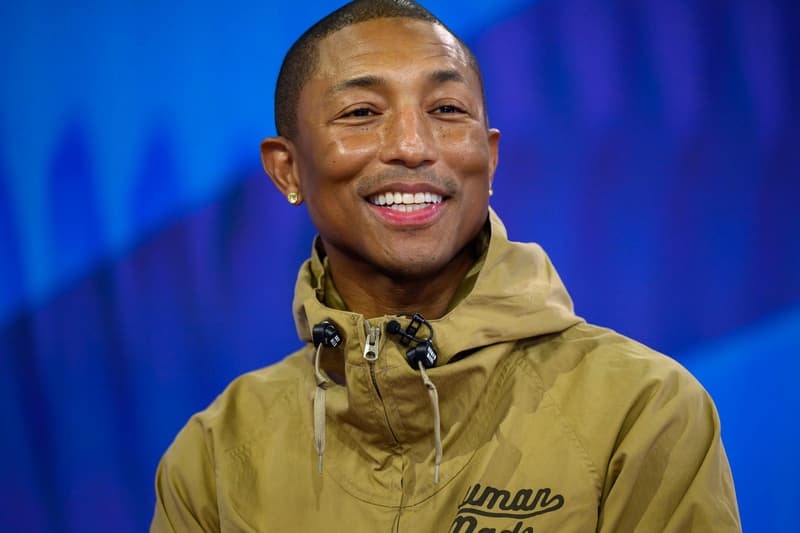 Pharrell has teamed up with Edelman to launch his newest creative advocacy agency, Mighty Dream.
According to Adweek, the new venture stems from the artist's 2021 Elephant in the Room panel and "will exclusively develop products and creative solutions that solve some of the societal challenges that have impacted marginalized communities," joining forces with brands to execute these solutions. Mighty Dream is reportedly the first of its kind to be fully comprised of Black and brown creatives and will relinquish the orthodox model of an agency, "with creatives identifying issues" — which can be anything from predatory lending and financial literacy to food and mental health — "and their potential solutions first rather than waiting for brands to approach them with a brief."
Pharrell will serve as co-chair and founder alongside Edelman US CEO Lisa Osborne Ross, while TikTok's head of Creative Lab Todd Triplett us joining as the agency's first hire. "If someone asks me what inspires me, I always say, 'That which is missing.' It's the clearest path to being additive to society and finding new solutions for real problems," Pharrell shared to Adweek. "Mighty Dream aims to create what's missing: in creativity, in advocacy, in society."
"It is probably the most important thing I've done in my 30-something-year career," Ross said. "As a woman and as a woman of color in my role and in this industry, it's my very firm belief that businesses have not only the opportunity but also the responsibility to drive change."
She added, "It is literally designed to look at the issues that are affecting communities of color—Black people in particular—and what can brands do to address those societal issues."
Mighty Dream will host a conference in November where they will discuss these issues.
Elsewhere in music, Rolling Loud is headed to Thailand in April 2023.