Patek Philippe Buys a Stake in Its Swiss Gem-setting Partner
Potentially expanding its production capacity for high-end factory-set pieces.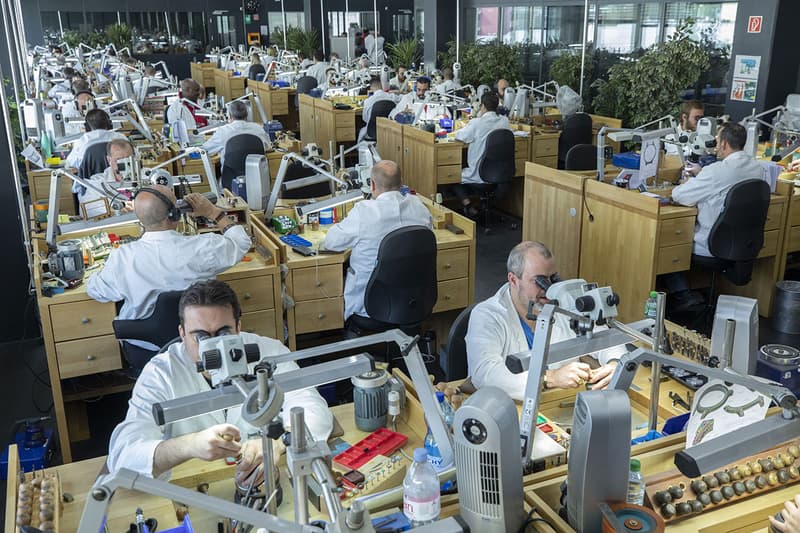 Patek Philippe has potentially boosted its production capability for gem-set watches by acquiring a stake in jewellery design and gem-setting firm, Salanitro SA.
The Genevan firm, which employs more than 230 people, was founded in 1990 and specialises in jewellery creation, stone-setting in the Haute Horlogerie sector as well as case and bracelet making and already works with more than 80 of "the most prestigious brands," presumably including Patek Philippe.
The standard of its work is illustrated by the incredible Audemars Piguet Diamond Outrage and Sapphire Orbe high jewelery watches, which it made.
View this post on Instagram
Founder Pierre Salanitro looked to secure the firm's future after it became clear that none of his children was interested in taking on management roles at the independent firm.
"We believe that this is a great opportunity to contribute to securing the future as well as the continuity of a Geneva-based family business to which we are close, and with which we share the same values of excellence, independence and family spirit," Says Thierry Stern, President of Patek Philippe. "We are delighted to further strengthen our ties with Pierre Salanitro. His well-run business is ideally positioned to continue to grow and develop its production capacity in the jewellery watch segment, which offers significant potential for development."
View this post on Instagram
No details have been given as to the size of the stake, nor the price paid as both companies are privately owned. Pierre Salanitro retains his position as President and CEO of the business.
In other watch news, Franck Muller creates five unique triple tourbillons for retailer's 50th.