Salehe Bembury and Moncler Are Teaming Up
The partnership was mentioned in a recent interview, during which Bembury also said he'd declined a chance to work with Nike.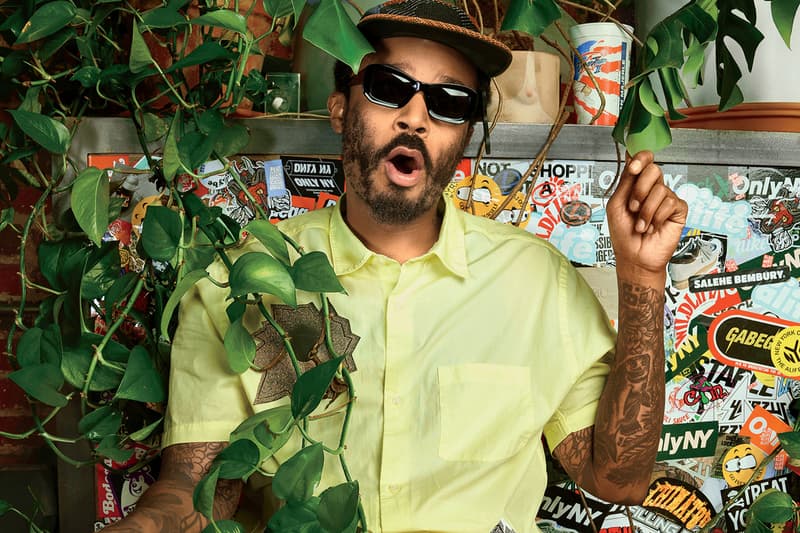 Salehe Bembury was the subject of an extensive profile from Fast Company recently, and, among other revelations in the 4,000+ word piece, it was revealed that he'd be teaming up with Moncler. Though no info on what, exactly, the partnership will entail has been revealed yet, Moncler is the latest company in an ever-expanding list that's tapped Bembury for his whimsical-yet-functional outdoor-inspired design ethos.
Bembury's partnership with Moncler could include footwear, apparel, accessories or all three. Though he's mostly known for his footwear collaborations with the likes of New Balance, Crocs, ANTA and Brandblack plus his prior work at YEEZY and Versace, he's also worked in the other two fields as well, creating outwear with Canada Goose and concocting colorful pillows with Studio Proba. Moncler recently gave its footwear business a shot in the arm by hiring Nathan VanHook — the onetime Nike designer responsible for models like the legendary Air Yeezy 2 and the high-tech ACG Mountain Fly — as their new head of footwear design, making it possible that the two talented creatives brought their vision together on boundary-pushing products.
Besides the Moncler announcement, the interview also mentioned that Bembury had turned down the chance to work with Nike, a "what if" partnership that had long been conversation fodder for the sneaker-obsessed. Bembury states that he was invited to Nike's Tinker Hatfield-led Innovation Kitchen, and offered a (well-paying) opportunity to work with the company, but he declined as he felt New Balance was a better partner for him to achieve his aspirations.
A release date for Bembury's work with Moncler has yet to be revealed, but you can expect it to debut sometime next year.
If you're in the mood for a trip down memory lane, revisit our interviews with Bembury around his 2002R "Peace Be the Journey" and 2002R "Water Be the Guide" collaborations with New Balance.