The Nike Air Max Scorpion Ushers in a New Age of Air
Showcasing the sportswear brand's digital production capabilities and the first demonstration of the major evolution in Nike Air technology.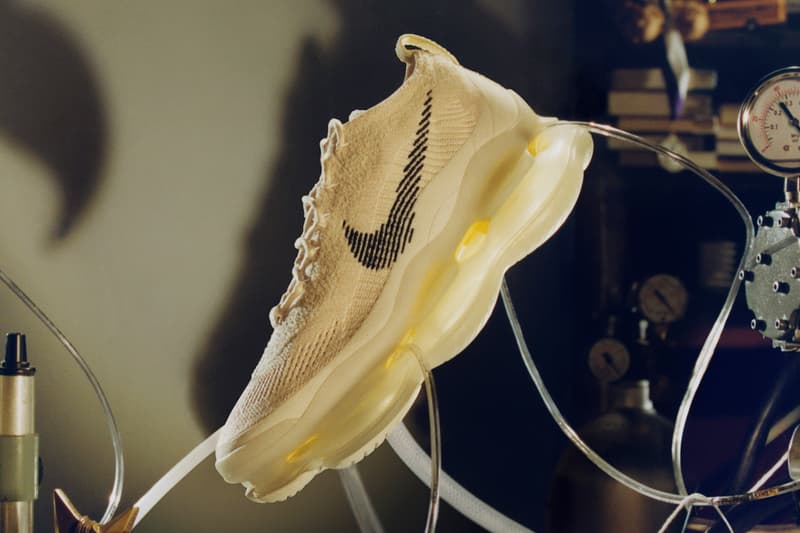 1 of 7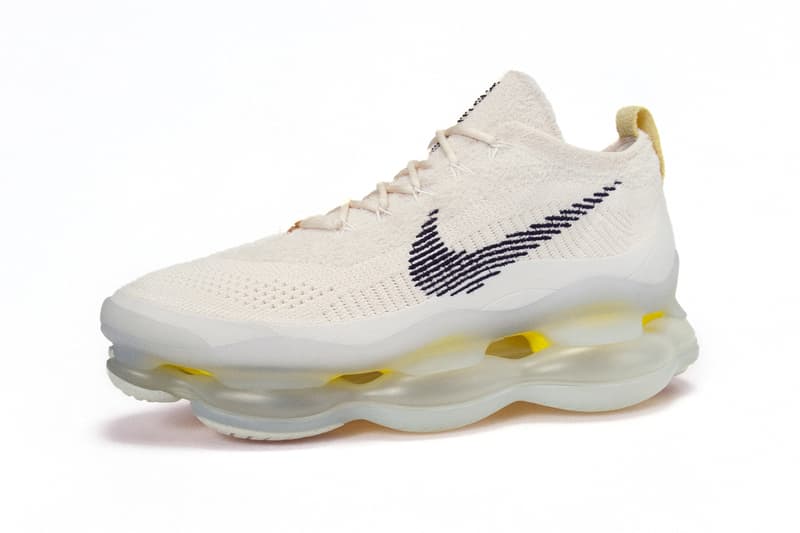 2 of 7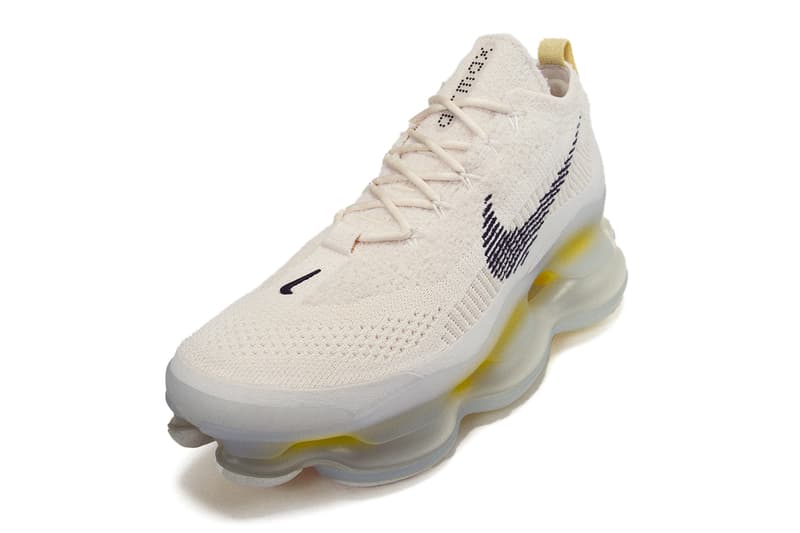 3 of 7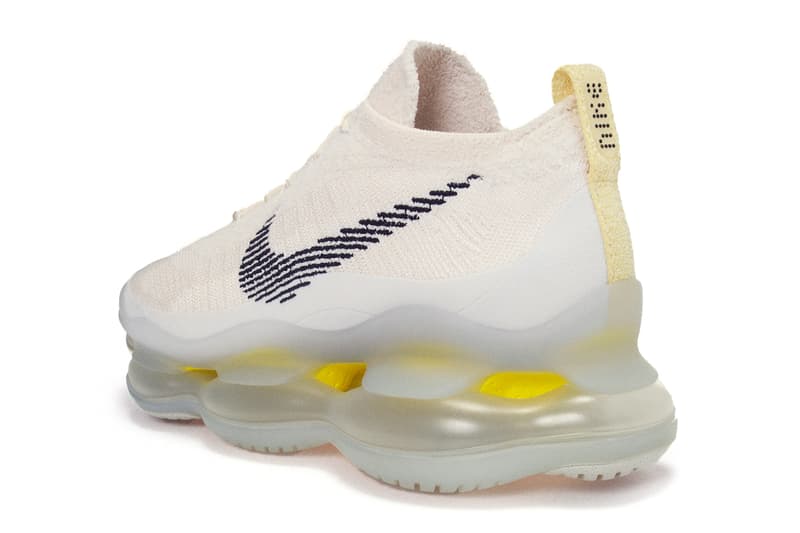 4 of 7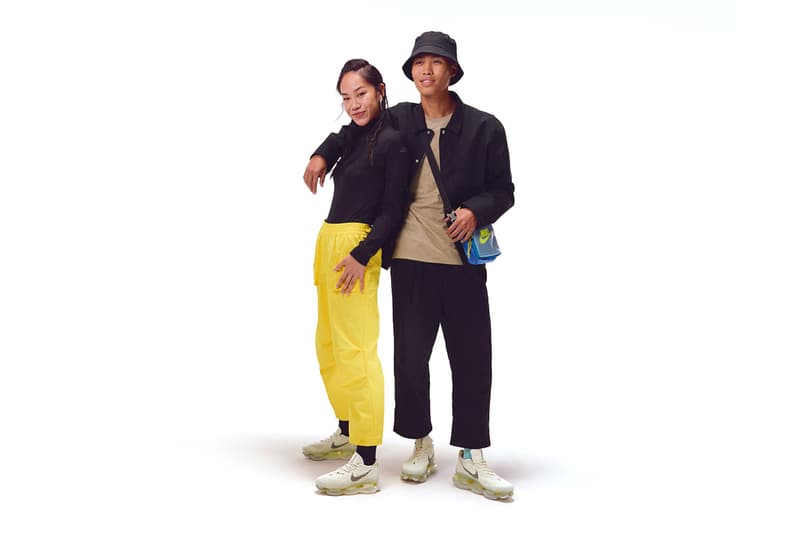 5 of 7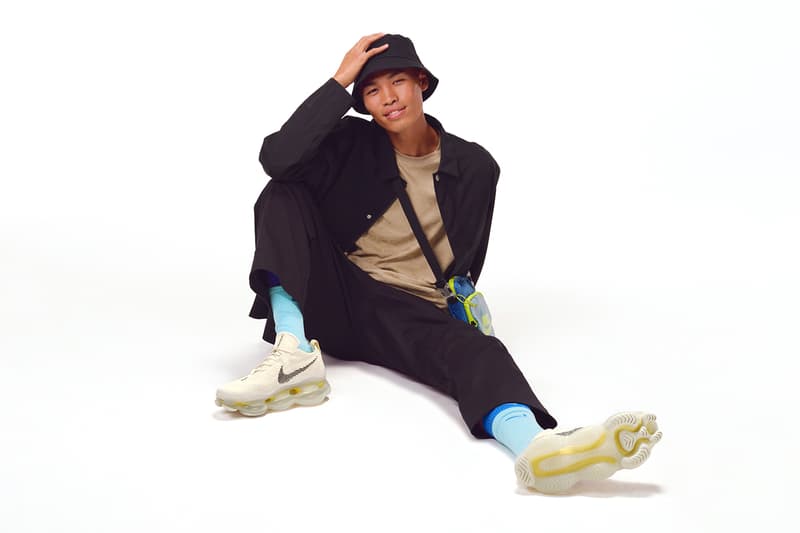 6 of 7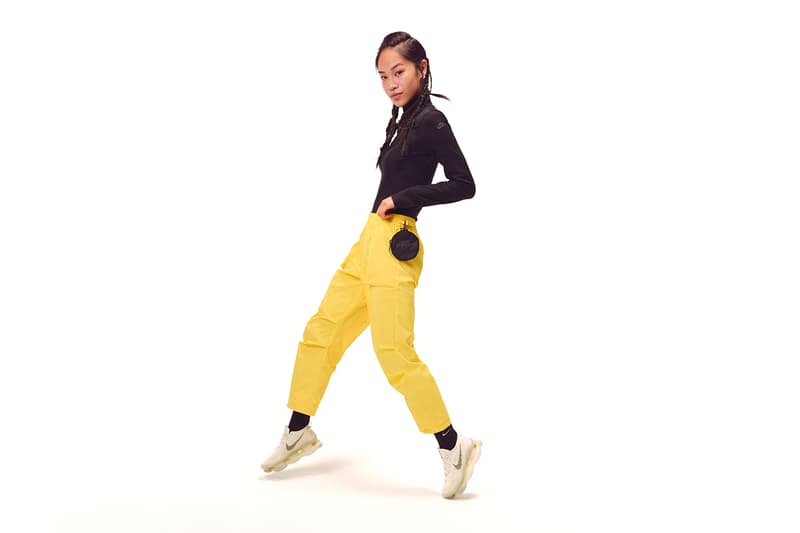 7 of 7
Following months of early looks, Nike is now set to introduce the "Air Max Scorpion" to usher in a new age of Air. The upcoming footwear silhouette serves as the first demonstration of a major evolution in Nike Air technology, attained through new digital product creation capabilities and informed by athlete insights
The Nike Air Max Scorpion was developed completely during the pandemic with Nike designers, engineers, and scientists pioneering new ways of working together virtually. Conceived within a condensed development timeline of 18 months, the shoe is a marker of how the sportswear brand's digital transformation is accelerating its culture of innovation.
According to Nike, "The pace of creation was made possible through application of new VR design software and simulation tools allowing for real time, hand-in-hand collaboration between designers, engineers and developers through the pandemic. Embedded in the design are morphology data and pressure maps derived from the Nike Sports Research Lab (NSRL). Testing and prototyping were accelerated through both Finite Element Analysis (FEA), which assesses the system's performance against real-world demands, and in-house rapid testing of virtual prototypes (or digital twins) that together dramatically reduced the need for, and environmental impact of, physical samples."
Nancy Eisenmenger, Expert Materials Researcher, notes the new process experienced by the team during the pandemic helped find the edge of material limits, pushing to "optimize for performance and manufacturability without any aesthetic compromise." Unlike previous testing protocols that took eight weeks for a single idea, multiple concepts could be tested in just five weeks.
Computational design, pioneered by Nike for industrial design applications, created the optimal outsole traction pattern for the Air Max Scorpion. Allowing for precise performance benefits across sizes, Nike Air Manufacturing Innovation developed over 14 tooling sets, providing the most Air in terms of pounds per square inch, pressure graded across sizes. With the development, wearers achieve greater awareness of movement in the transition from simple tubes to radical complex geometries that provide an unmediated underfoot experience for a dynamic ride and all-day cushioning.
Additionally, the piston-like effect from the strategic point-loaded contact points between the foot and airbag are assisted by a first-of-its-kind Flyknit chenille upper. The twenty-percent recycled content by weight short fibers used in the uppers are structured perpendicularly by two twisted vertical core yarns for a unique soft pile texture.
The Air Max Scorpion will be officially launched by Nike come October 5.
For more footwear news, take an on-foot look at the Tom Sachs x NikeCraft General Purpose Shoe "Brown."