NAV Reveals Why He Left Drake Off 'Demons Protected by Angels'
The XO Records also called The Boy an "amazing person."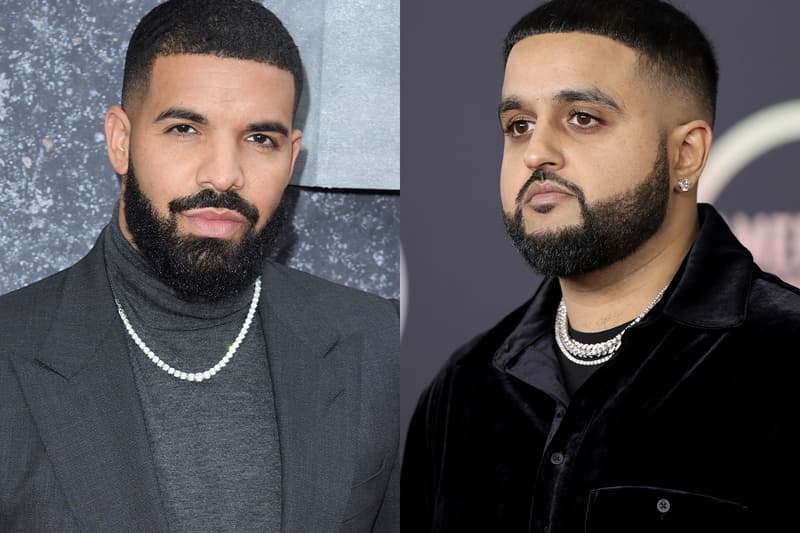 NAV has opened up about his decision to leave Drake off his latest album Demons Protected by Angels.
Speaking on a recent episode of the Full Send Podcast, the XO Records artist first confirmed that he and The Boy actually had a collaboration in the works."Drake's an amazing person and we hang out all the time in Toronto," NAV shared. "We did a song. I feel we could've done a better song and the timeframe was just not good, it didn't work out."
He added, "He's such a big artist that I didn't want to put the song on the album and have it take away from anything else on the album. You know, take away life from all the other moments."
Instead, NAV enlisted the help of Lil Uzi Vert on "Dead Shot" and "Interstellar," Lil Baby and Travis Scott on "Never Sleep," Future and Don Toliver on "One Time," Gunna on "Playa," Lil Durk on "My Dawg," RealestK on "Lost Me," Bryson Tiller on "Reset" and Babyface Ray on "Mismatch," along with production from Mike Dean, Tay Keith and more.
NAV Left a Drake Track Off His New Album ? pic.twitter.com/PVyM2RFyrF

— Full Send Podcast (@fullsendpodcast) September 9, 2022
Elsewhere in music, PnB Rock has died at 30 years old.