Dre London Provides Update on Post Malone After On-Stage Injury
The artist took a hard fall during his St. Louis show.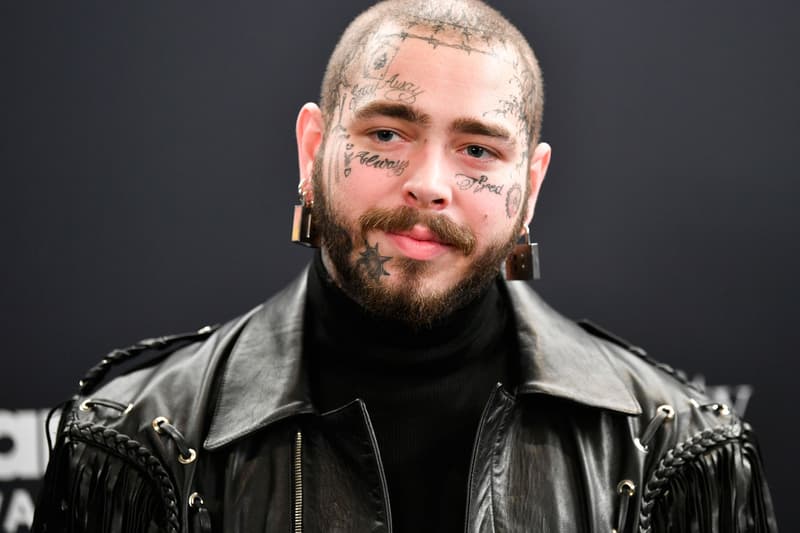 Post Malone's manager Dre London has shared an update on the artist after he fell on stage during his show in St. Louis.
Taking to Instagram to address his fans, London confirmed that Posty is in good condition and did not suffer from a major injury, "[Malone] didn't break 3 ribs lastnite thank god." He continued, "We did X-rays @ hospital after the show & they declared he had bruised his ribs! In true Posty fashion loving his fans he finished the show! I truly don't know any artist like him." London further stated that the artist is more than adamant on continuing his twelve carat toothache tour, asking fans to "keep him in our thoughts as we know he will wake up in pain."
Posty was performing his hit single "Circles" when he took the fall, later explaining that he didn't notice a hole in the middle of the stage where the guitar stands were meant to lower. He was in evident pain after the fall and left the stage for about 15 minutes with medics by his side. Upon his return, he apologized to the St. Louis crowd and felt like he "ruined the show tonight," promising them that he wont "f*cking wreck y'alls night" the next time he comes around before getting on with the show.
In a video later shared by Malone, he expounded on the accident and continued to thank the fans for sticking by him despite the mishap. "So whenever we do the acoustic part of the show, the guitars on the guitar stand, it goes down and there's this big ass hole, so I go around there and I turn the corner and bust my ass," he shared. "Winded me pretty good. Got me pretty good. We just got back from the hospital and everything's good. Everything's good. They gave me some pain meds and everything and we can keep kicking ass on the tour."
love you guys so much ? pic.twitter.com/eneJWf30fM

— Post Malone (@PostMalone) September 18, 2022
Elsewhere in music, Blood Orange, Ab-Soul and Mura Masa lead the week's Best New Tracks.