Fiorucci Takes a Trip Down Memory Lane for '70s-Tinged FW22 "Momento" Collection
Simultaneously launching two new East London stores.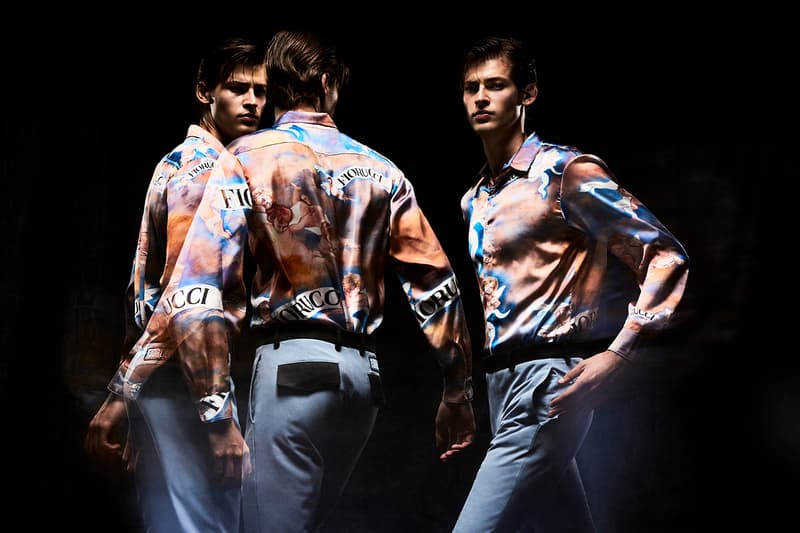 1 of 8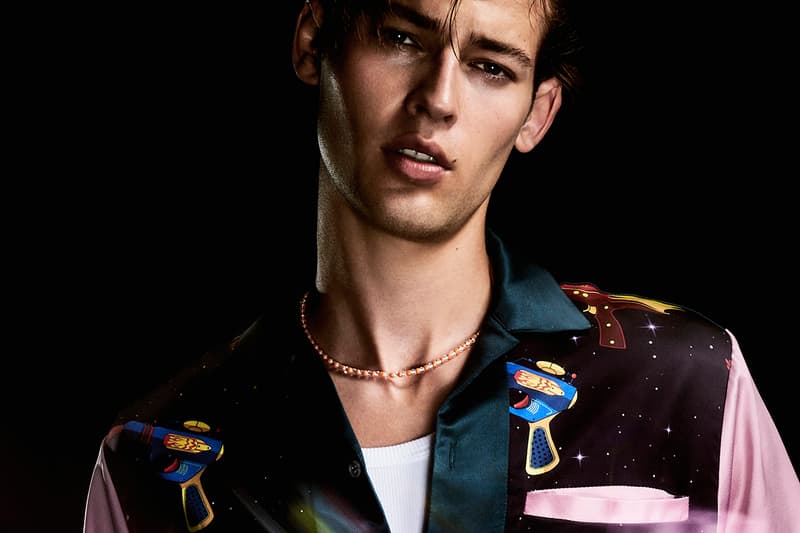 2 of 8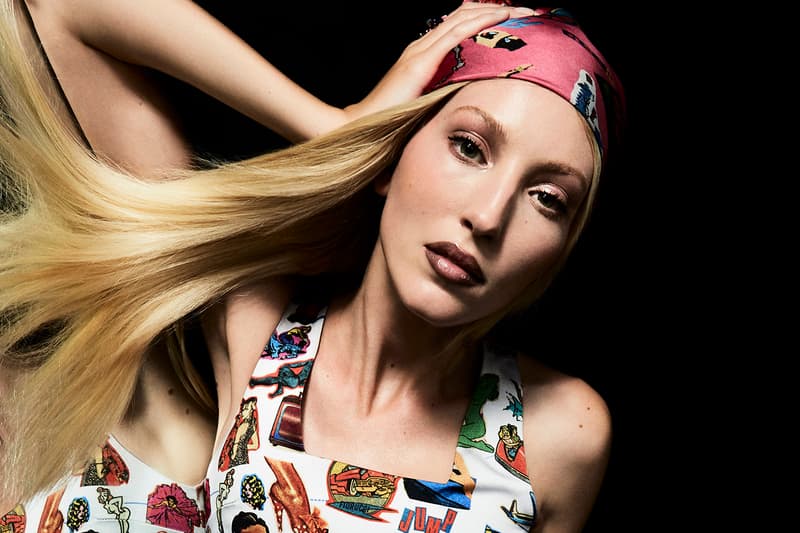 3 of 8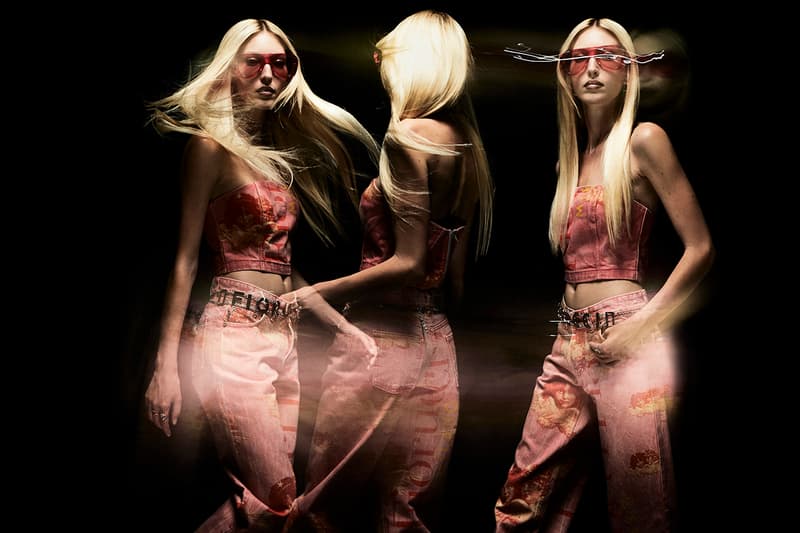 4 of 8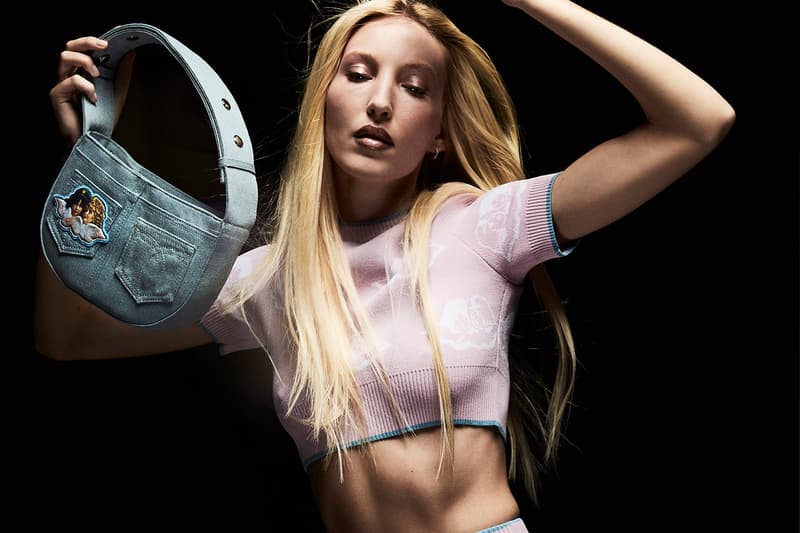 5 of 8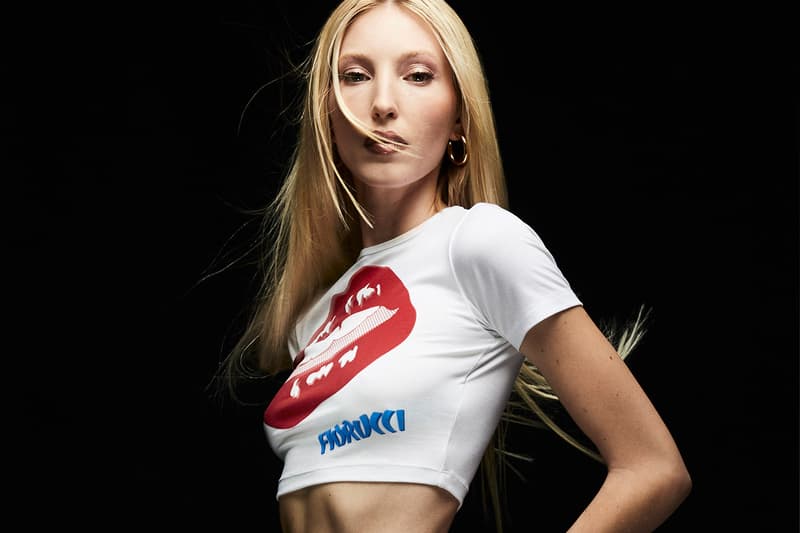 6 of 8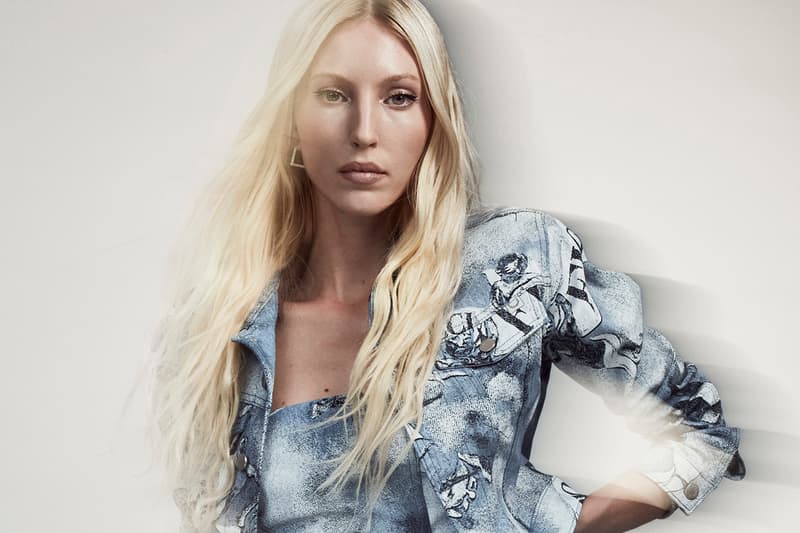 7 of 8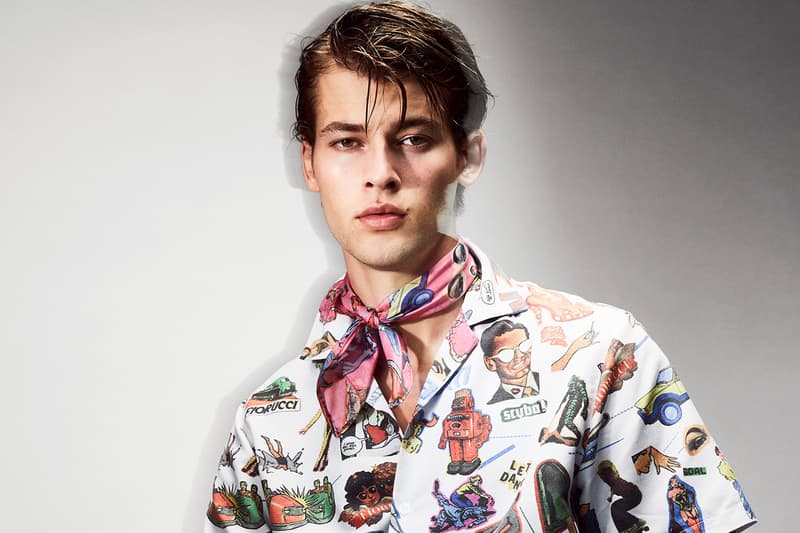 8 of 8
Daniel W. Fletcher is a stickler for nostalgia, and this couldn't permeate Fiorucci's Fall/Winter 2022 "Momento" collection anymore if it tried. With nods to its Italian roots and spiraling energy that taps into the brand's heydays of Studio 54 sex and glamor, "Momento" brings together references that Elio Fiorucci would be proud to display in his own stores in the '70s.
While the signature cherub motif makes a strong appearance this season, making sure that Fiorucci sticks to its graphic heritage, Fletcher digs into the archives and expands upon them to create new classics such as a satin bowling shirt that's covered in an original laser gun illustration, while more futuristic themes from the '70s can be found with the robot T-shirt.
Standouts include the "Cosmic Swirl" mock neck top, a flattering lycra-like piece that hugs the body for a look that wouldn't go amiss in a vintage workout video. This informs the complementing bowling shirt, while lips graphics, vintage-washed astro motifs and checkerboard logos continue to reference the past and the future simultaneously.
Everything is distinctly retro, from wide-leg cotton trousers to looser silhouettes all around, and while things can be muted they are still bold in their graphic approach, assuming they've come from the past.
Echoing this aesthetic is Fiorucci's duo of new Shoreditch locations. A pop-up archive exhibition on Shoreditch High Street in East London displays a pair of jeans hand painted by Keith Haring, a jacket custom made for Madonna and original graphic artwork by Terry Jones, while another shopping space on Redchurch Street, Shoreditch, is centered on the Fiorucci Angel.
Take a look at the campaign above, and head to Fiorucci's new locations now. More can be found and bought online.
For more '70s goodness, check out the collaboration between PUMA and Palomo Spain.