Essentials: Mr. Bailey
The independent product designer and CONCEPTKICKS founder shares his daily must-haves.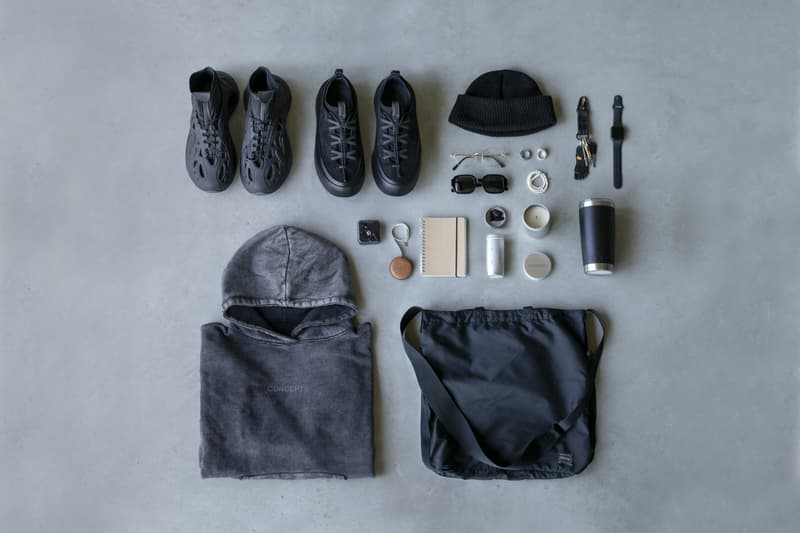 Independent product designer and CONCEPTKICKS founder Mr. Bailey is behind one of this year's most heavily-anticipated footwear releases, namely the adidas Originals "OZLUCENT". Its unconventional design sets off on a bold journey to understand how natural engineering in aquatic life can influence the latest footwear technology, taking cues from the three phases of the moon jellyfish's lifecycle.
Apart from the upcoming OZLUCENT sneakers, the London-based designer is also behind a viral reinterpretation of Pharrell Williams and Takashi Murakami's The Simple Things sculpture in 2019, a mollusk-inspired "Ammonite Superstar" sneaker in collaboration with adidas in 2020, and reimagined Triple Stitch sneakers for ZEGNA's SS23 Menswear collection. Building upon a childhood passion for basketball and dreams of interning at Nike as a young industrial design student, Mr. Bailey now rests at the forefront of innovation in the sneaker industry.
For our latest installment of Essentials, the designer walks through his daily must-haves and studio staples which include personal creations, rare finds, and choice eyewear.
MRBAILEY® x adidas Originals "OZLUCENT"
My first collaborative footwear silhouette with adidas. The OZLUCENTS are inspired by the lifecycle of the Jelly Fish.
MRBAILEY® x ZEGNA 'TRIPLE STITCH by MRBAILEY®"
My first collaborative footwear silhouette with ZEGNA. Utilizing a single piece of leather that's wrapped 3 times around the shoe, it was designed to re-contextualize leather sole construction in luxury footwear.
ENGINEERED GARMENTS Beanie
I have a huge head and wear my beanies fairly high on my head so finding the right shape is tricky. It's taken me years to find one that fits this well.
Apple Watch
It's literally never charged, but my wrist feels naked without it.
Vintage Glasses
I've always been inspired by Master P's eyewear over the years. Found these in a vintage store in London – they're made in Japan but not sure what the brand is.
Double Ring
You can't see it in the picture, but this is actually two rings combined. My girlfriend gave me both of them as a b-day gift, one's a little too big for my finger so I kind of use the smaller one as an anchor for the other.
1 of 3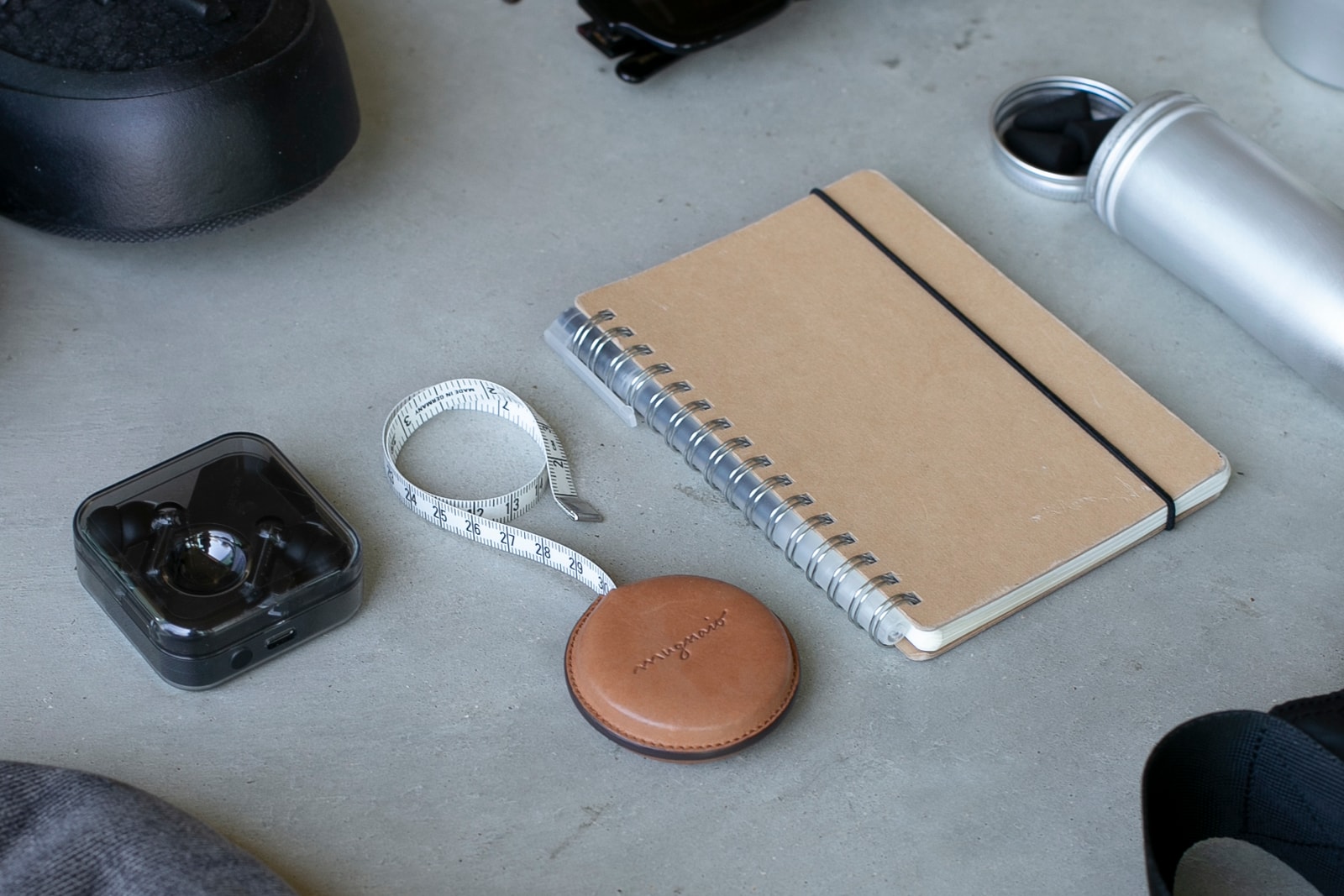 2 of 3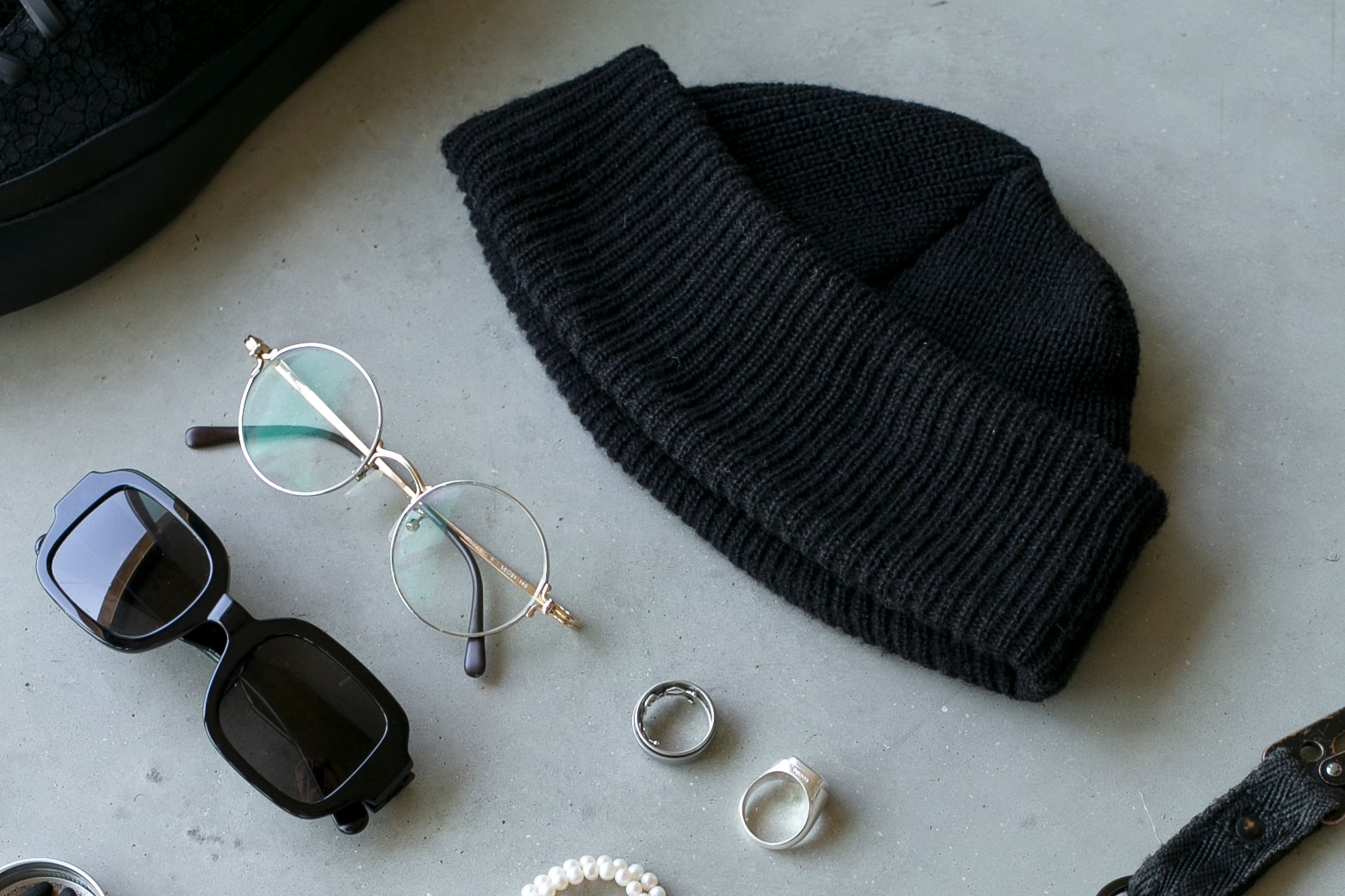 3 of 3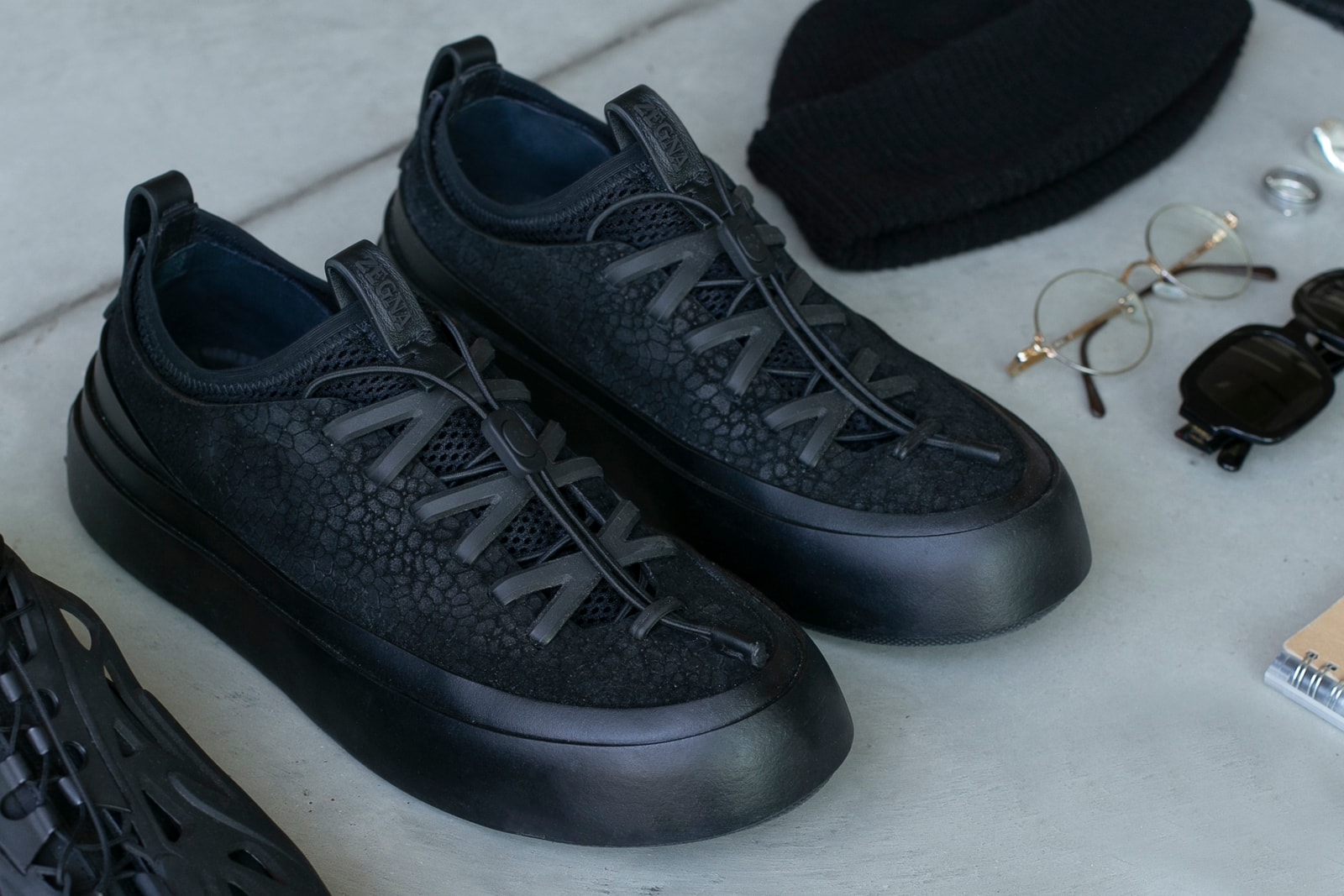 Bunney® Ring
I found this ring while I was at DSM in NYC – though ironcally the brand is from London. I'm a big basketball fan and always loved the championship rings NBA players get when they win a championship so this is my more minimal, less gaudy version of that.
Flatlist "Tishkoff" Sunglasses
They're inspired by Reuben Tishkoff's glasses from Oceans Eleven with a super chunky frame. Ironically, I can't see anything when I wear them because I keep forgetting to get prescription lenses put into them.
Pearl Necklace
I got these from a market in Camden for my girlfriend a while back. Marine life is a big inspiration for my work and these poetically symbolize the beauty of underwater creatures.
Nothing Headphones
I'm generally an AirPods guy, but I've been trying these out for the past couple of weeks.
MUJI Sketch Pad + Pen
The best pens and sketch pads in the industry are from MUJI, hands down.
CONCEPTⓚ Incense
We created an industrial concrete-style scent for my studio. The smell reminds me of being at my desk creating and helps puts me in the mind-state to design when I'm abroad.
CONCEPTⓚ Scented Candle
Same ethos as the incense.
YETI Flask
I drink a lot of coffee so this is a must-have. Also, I love the genius magnet lid closure system on this. It just pops off and is super easy to clean.
CONCEPTⓚ Hoodie
Essential travel/studio clothing. We designed a heavy-weight sweat suit that holds my sketchbook & passport securely which is perfect for airport lounges and airplane seats. Comfort is paramount for me when traveling.
Mugnaio Measuring Tape
This is from a good friend's brand which is made to look like a cookie and double as measuring tape. I bring it with me everywhere because you never know when you'll need to whip it out to spec something up for a factory.
PORTER BAG
Easy, timeless.
View this post on Instagram