Courrèges SS23 Serves Elevated Morning After Looks on a Beach
Inspired by scenes post-beach rave.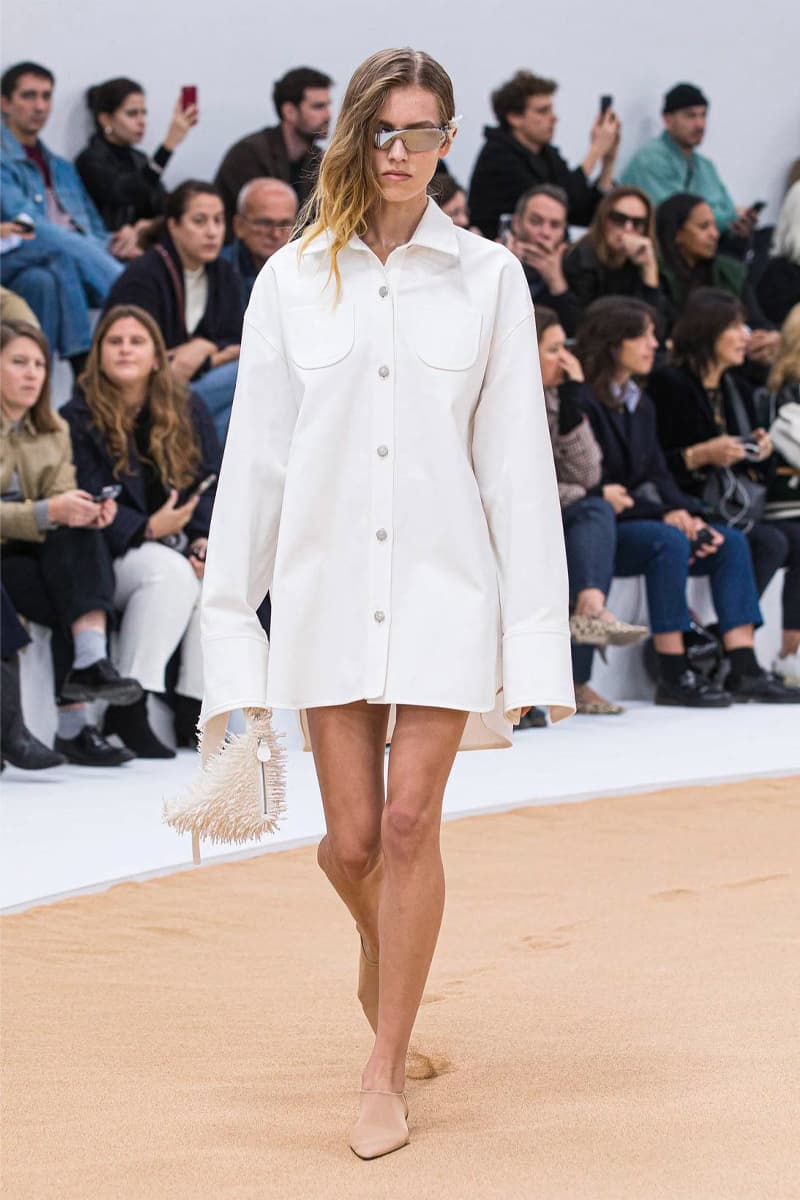 1 of 39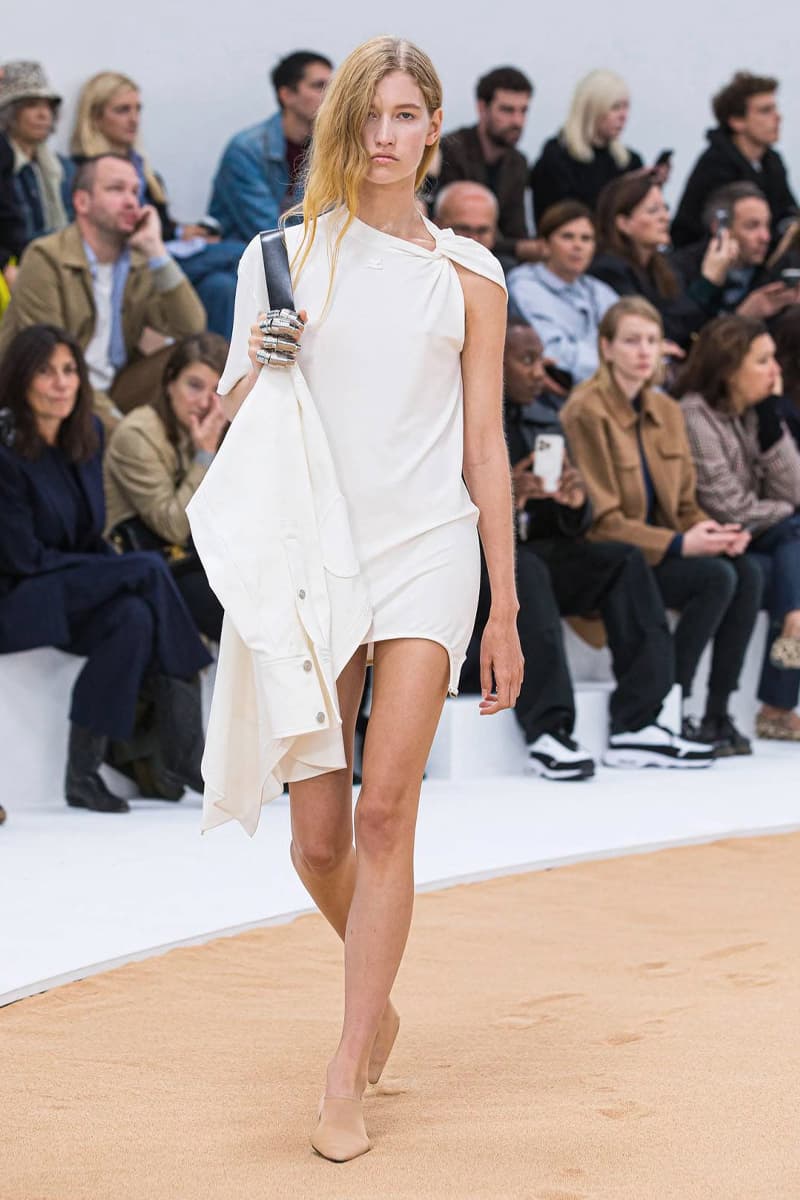 2 of 39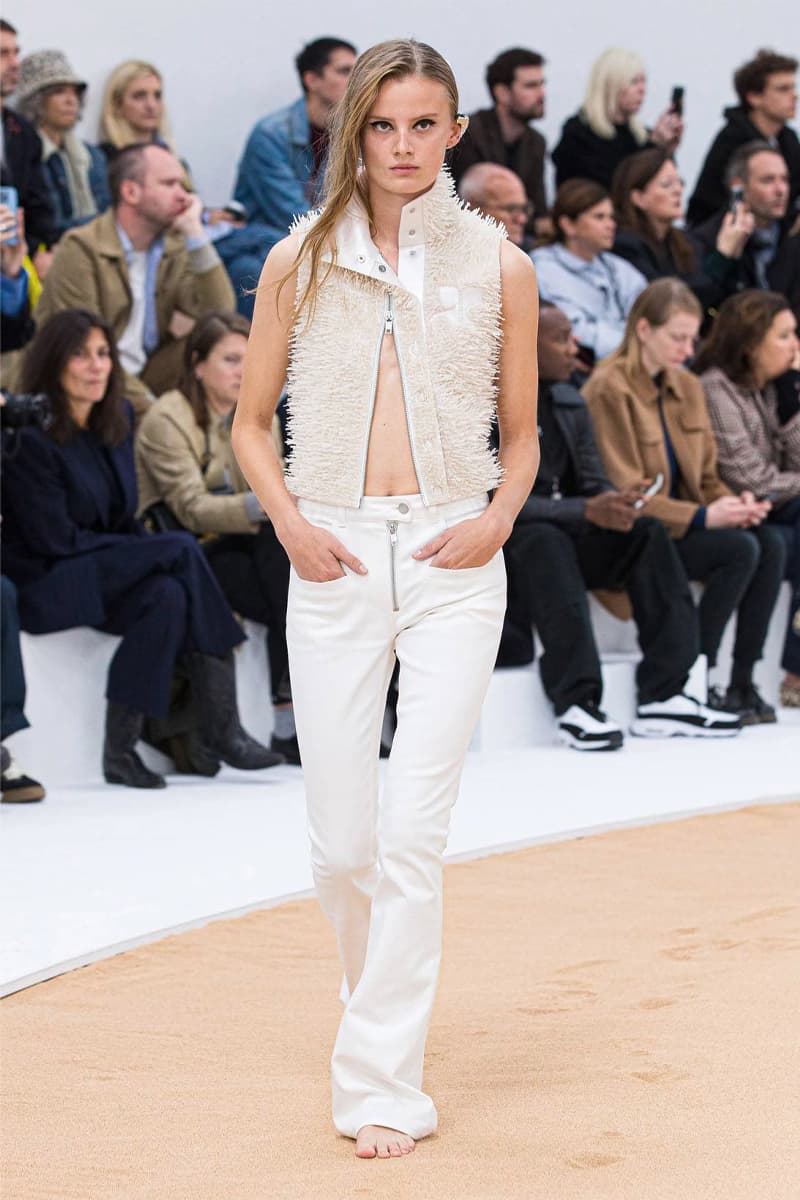 3 of 39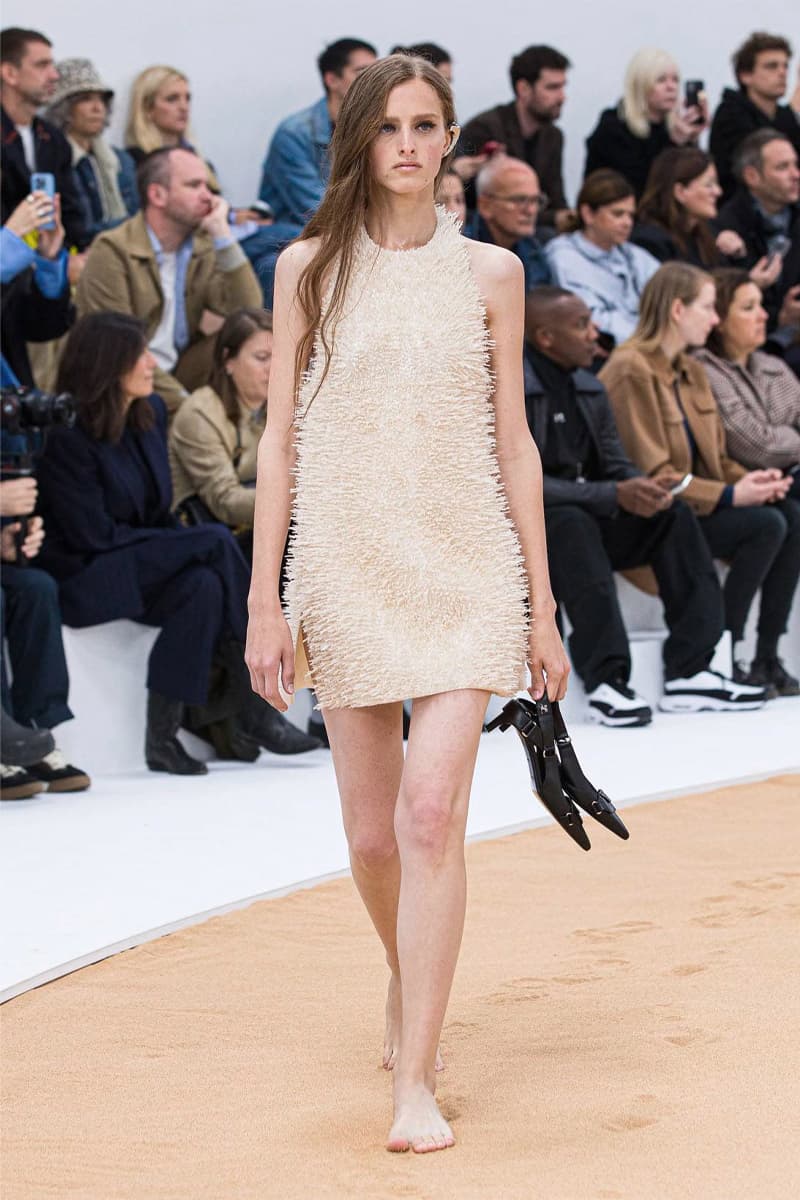 4 of 39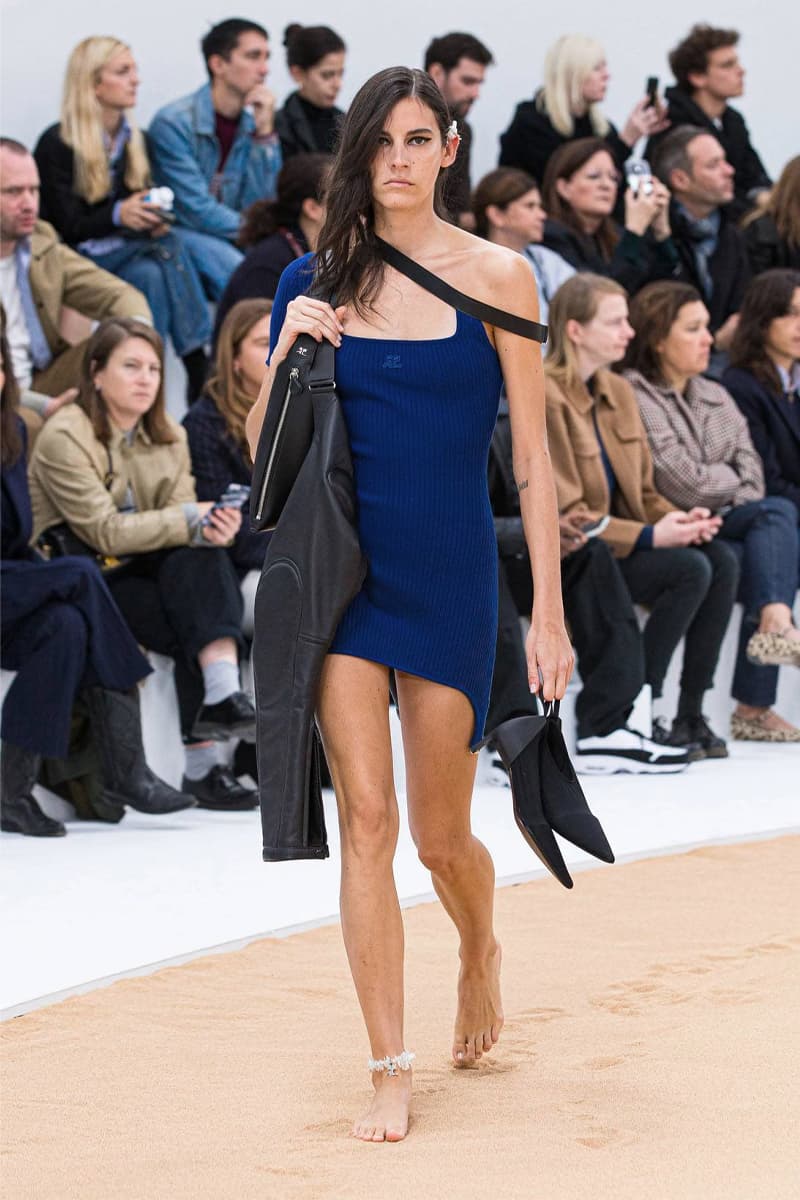 5 of 39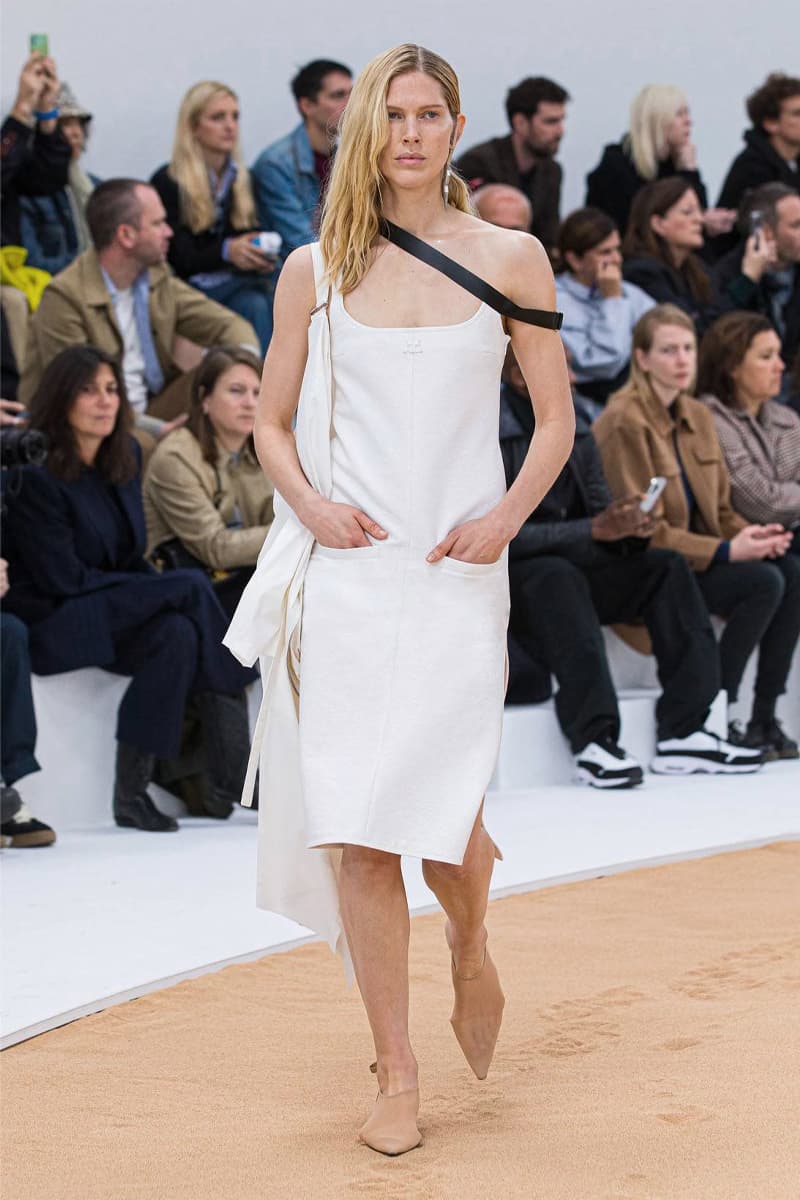 6 of 39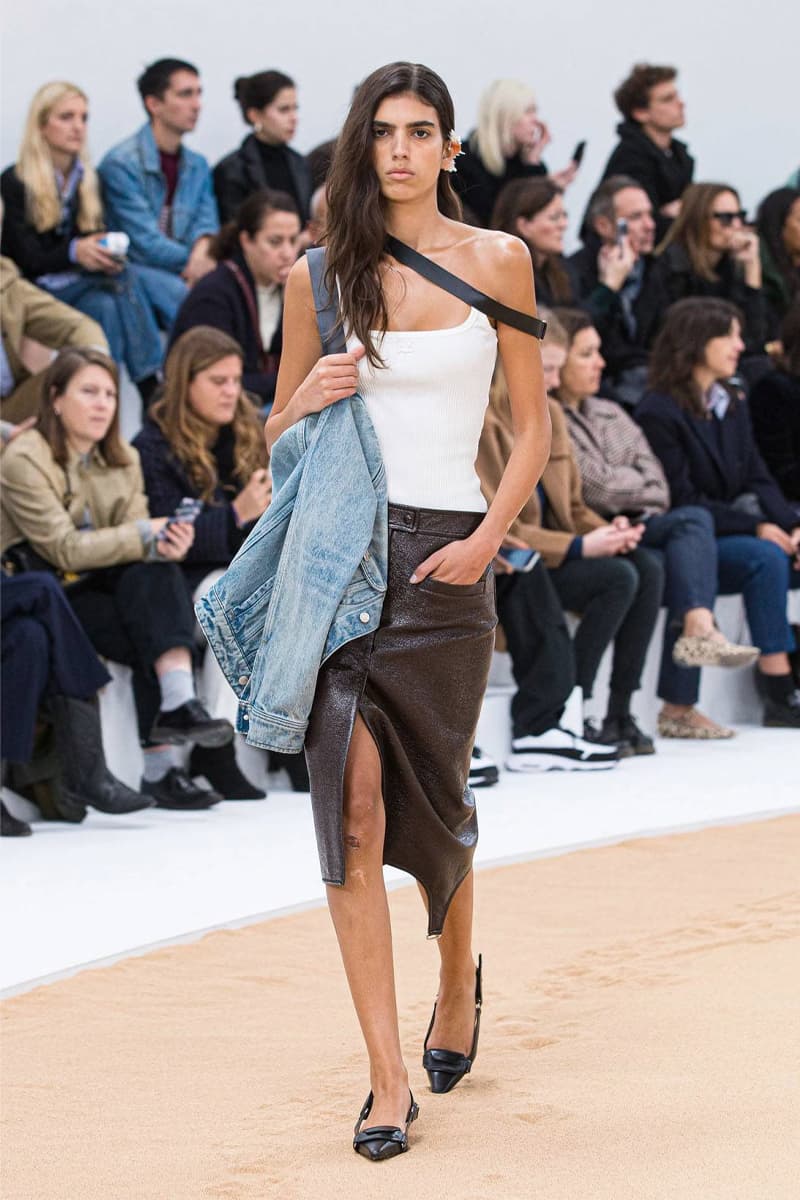 7 of 39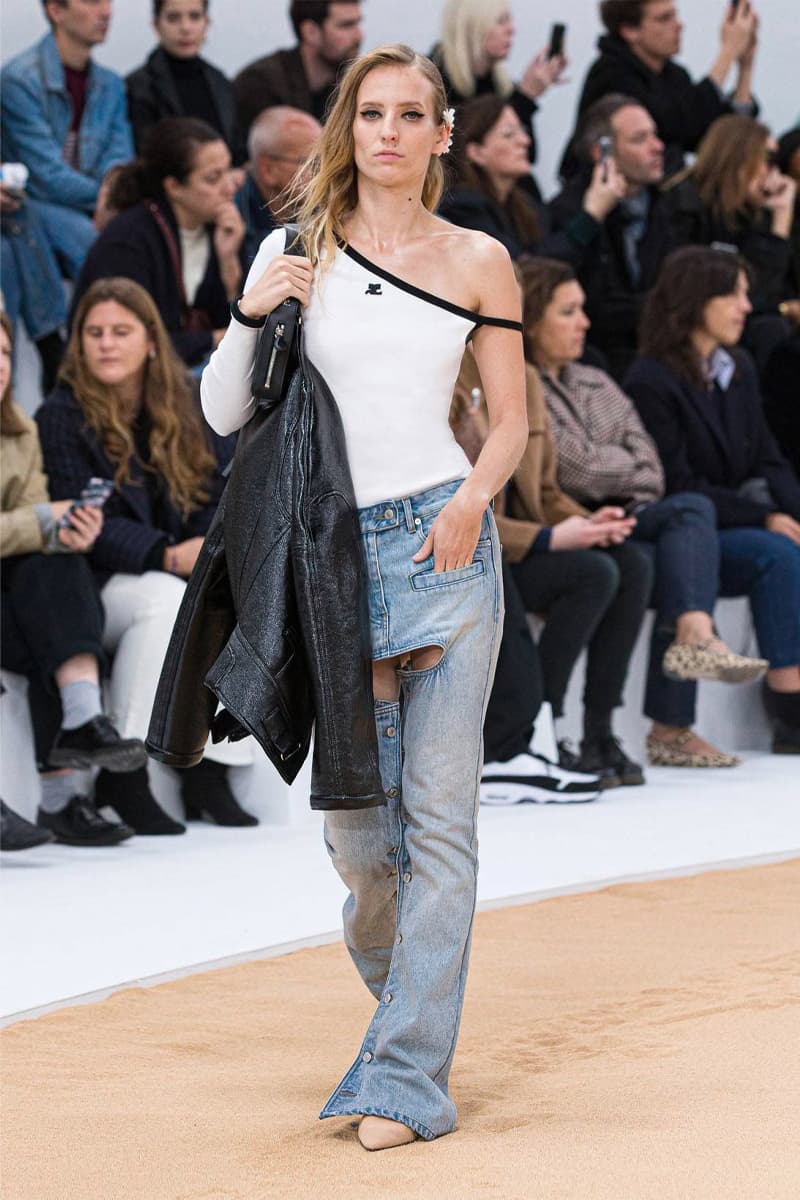 8 of 39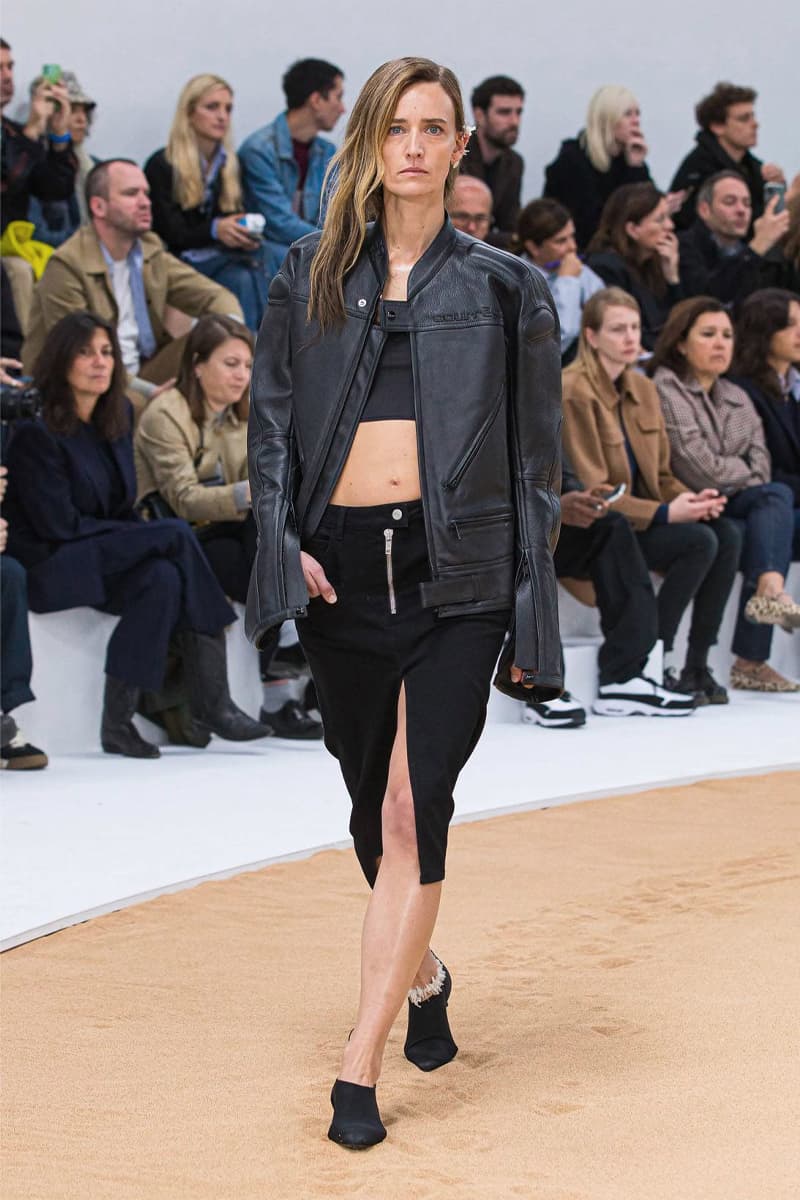 9 of 39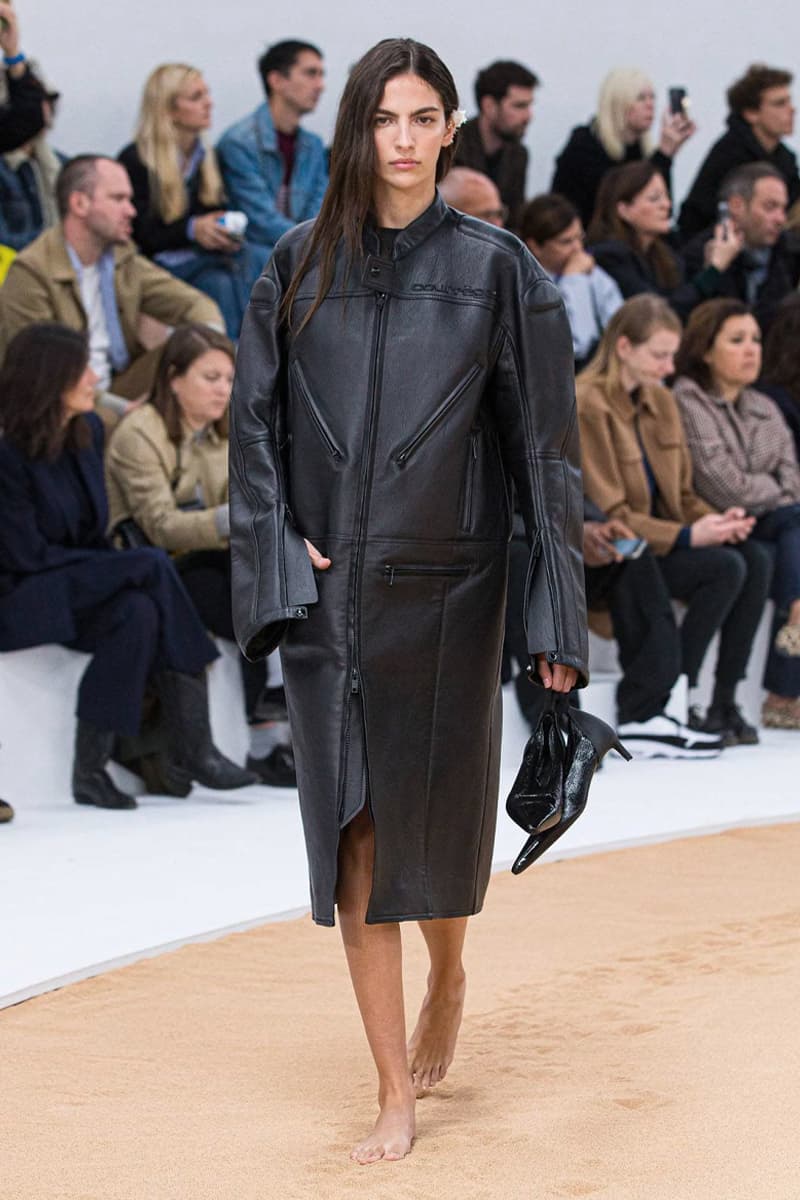 10 of 39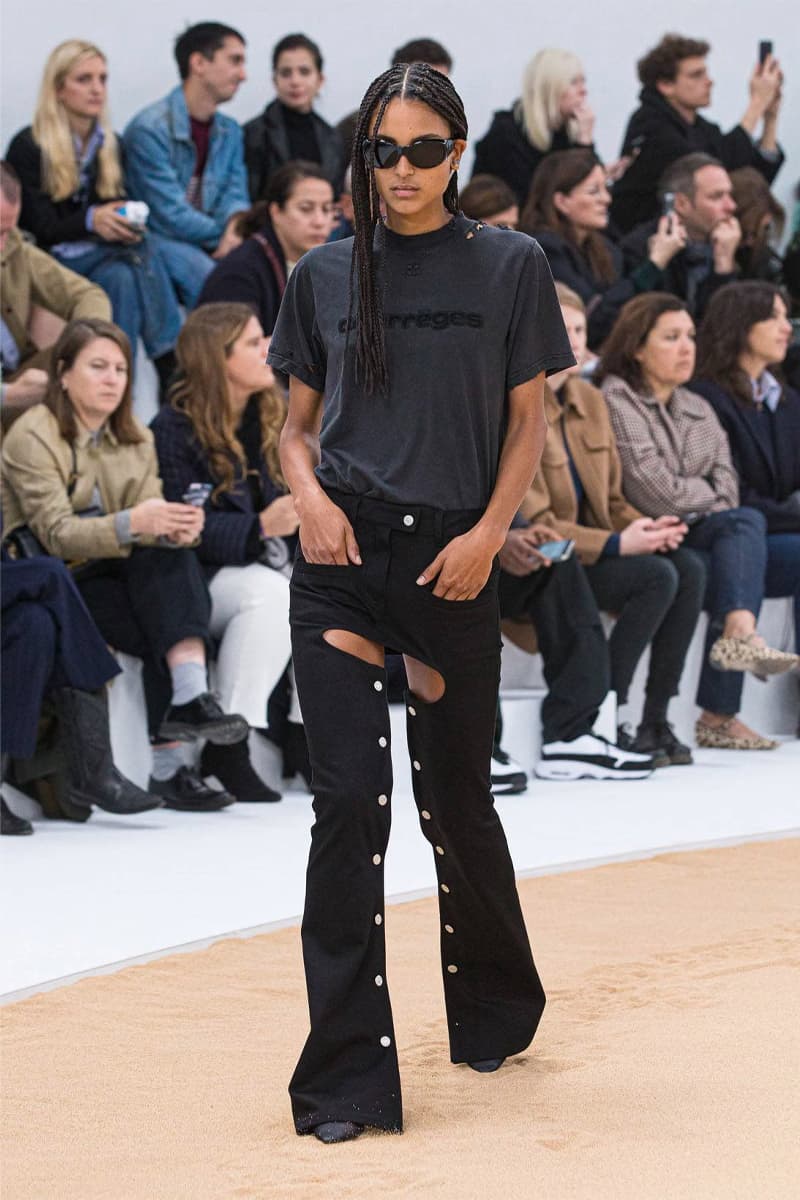 11 of 39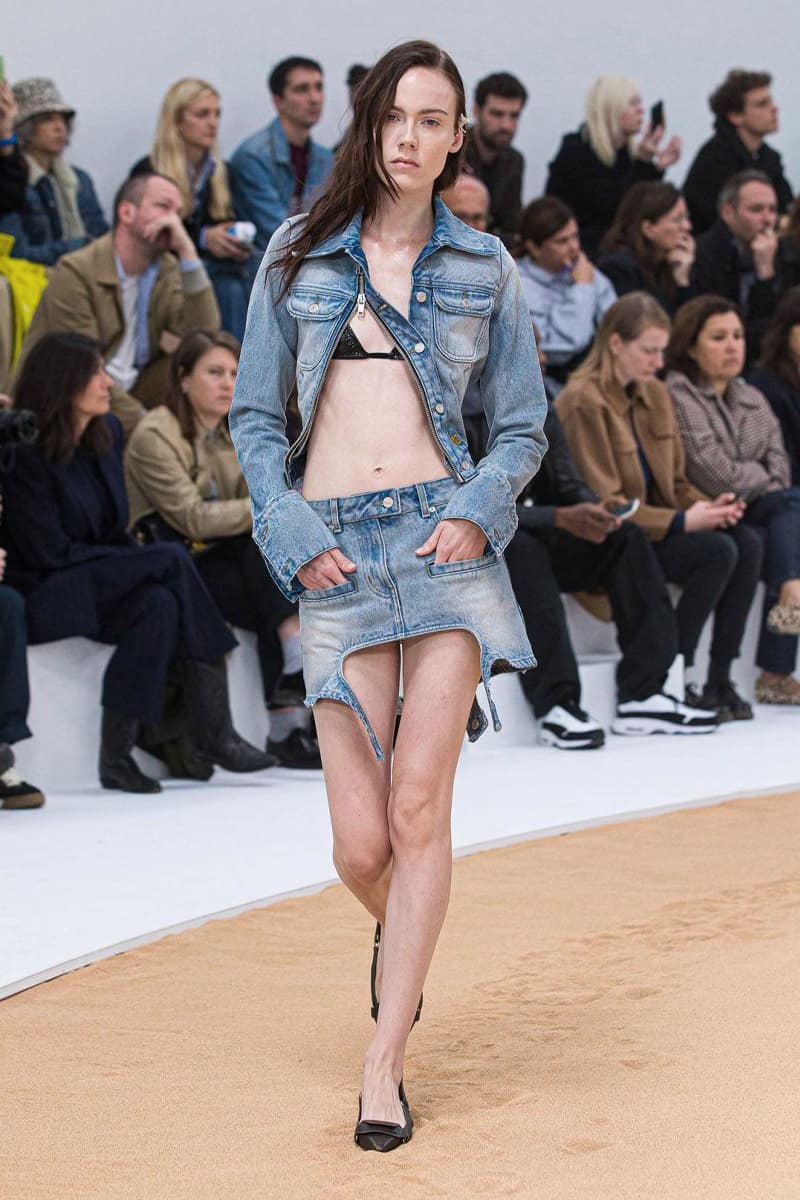 12 of 39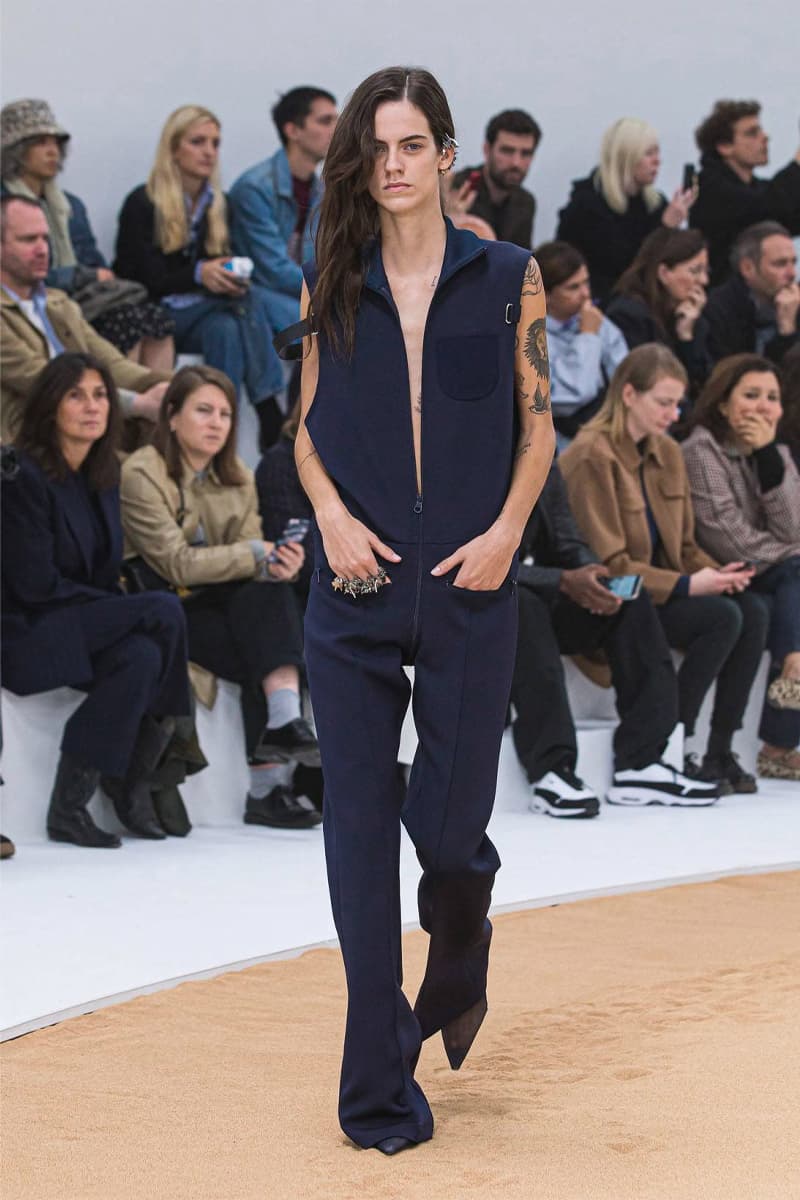 13 of 39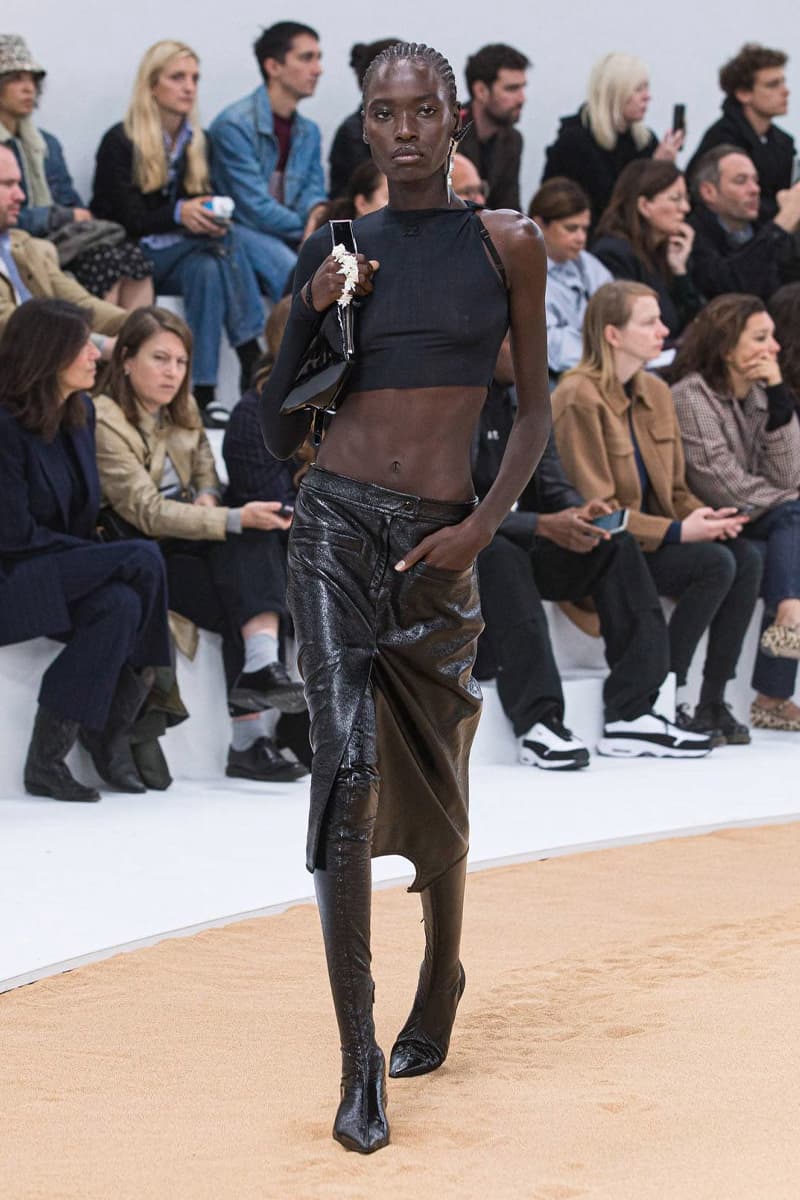 14 of 39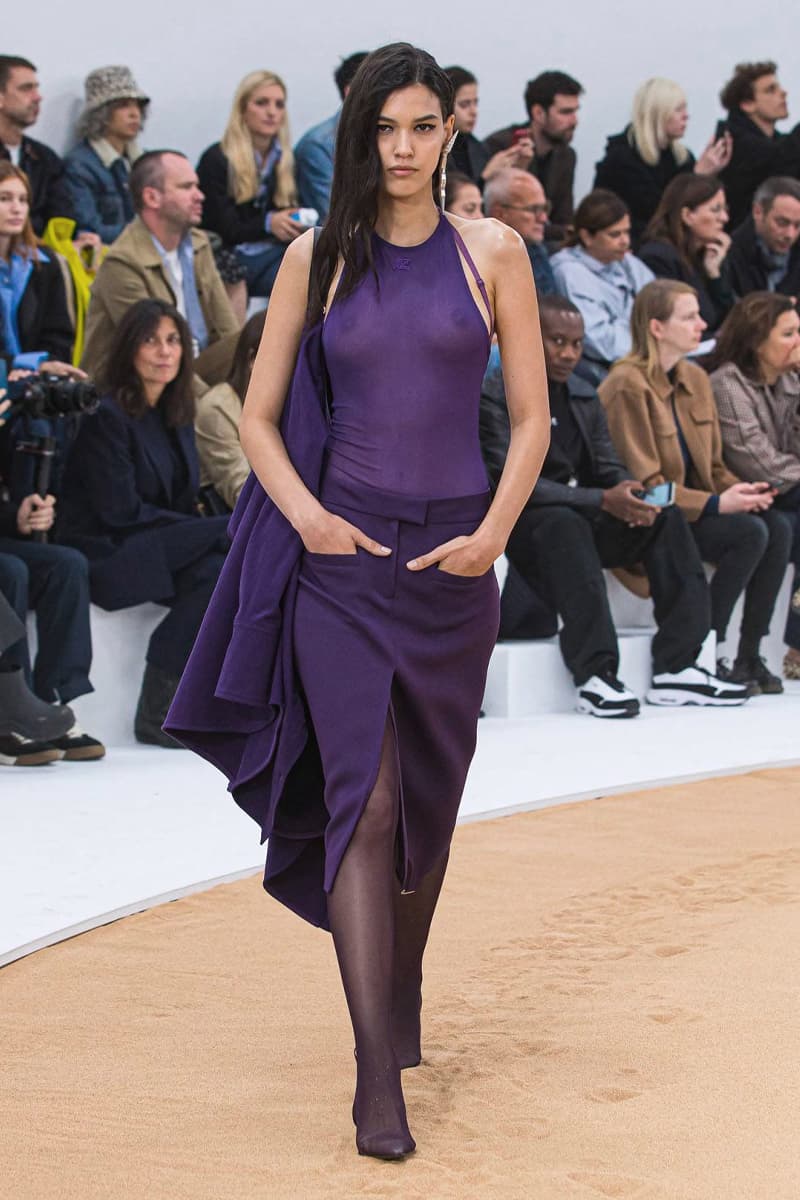 15 of 39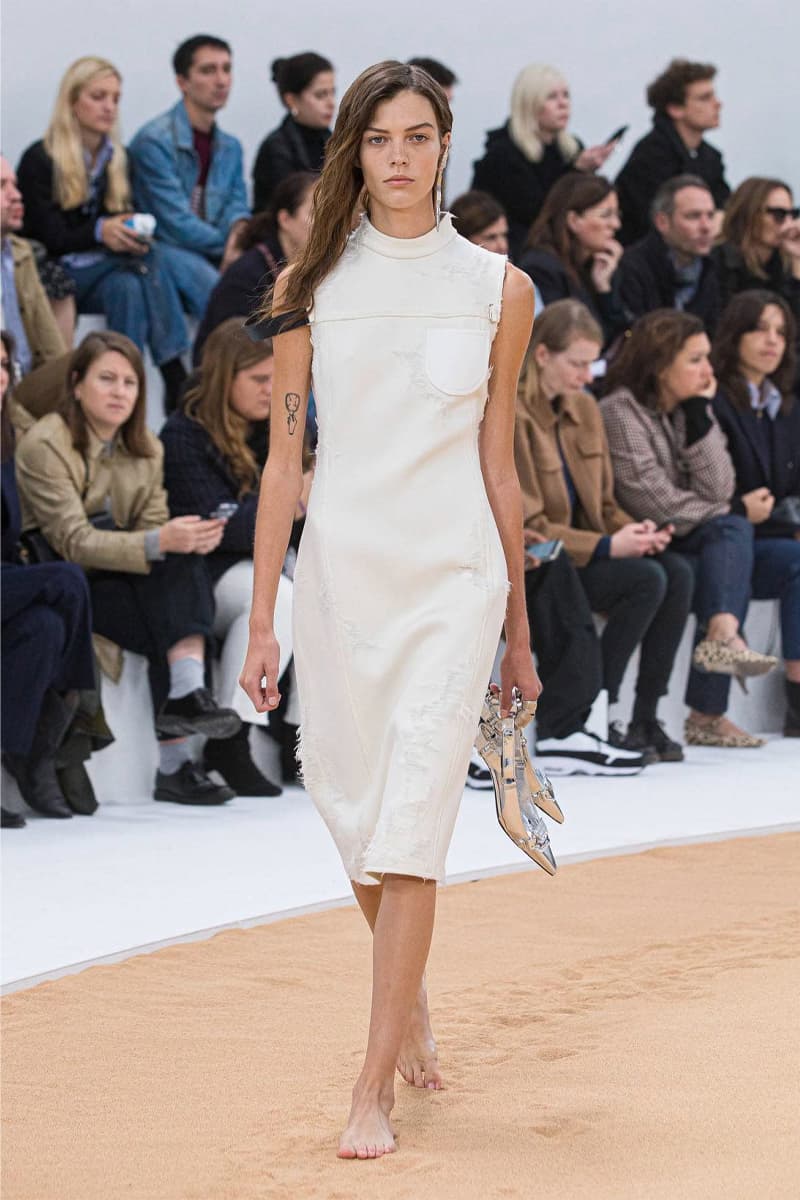 16 of 39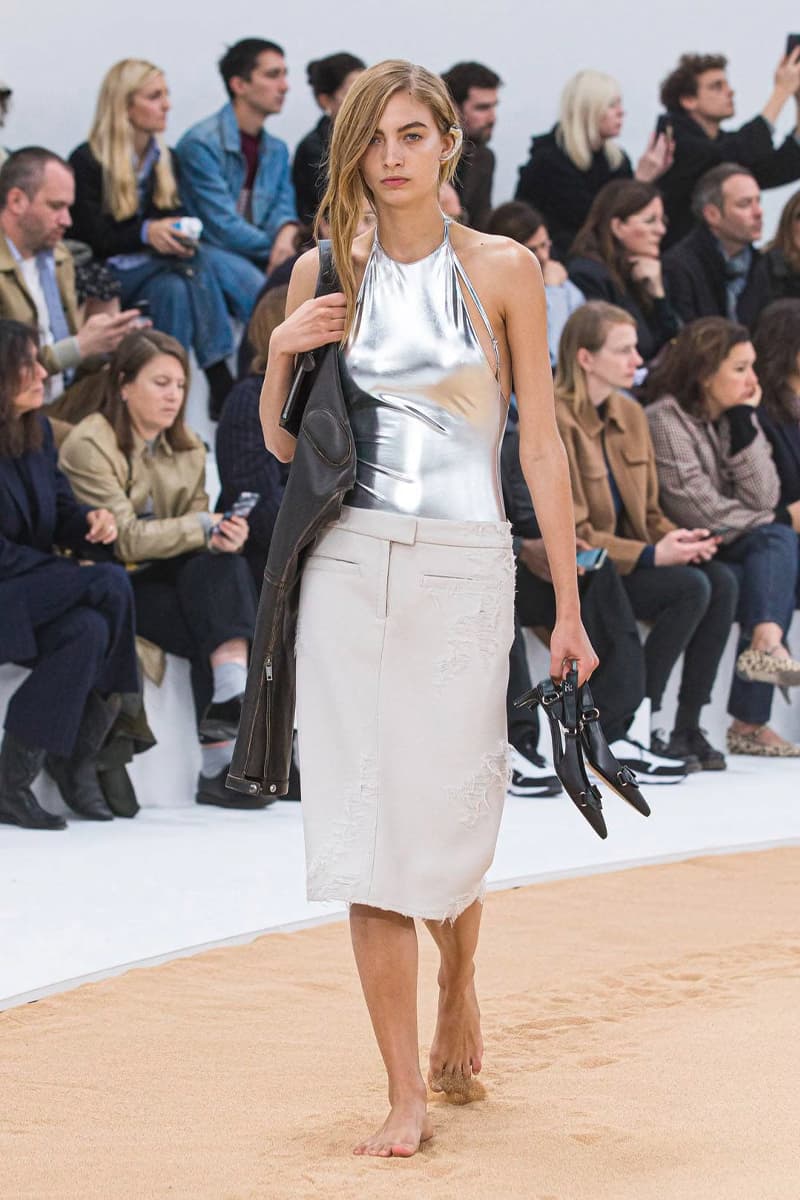 17 of 39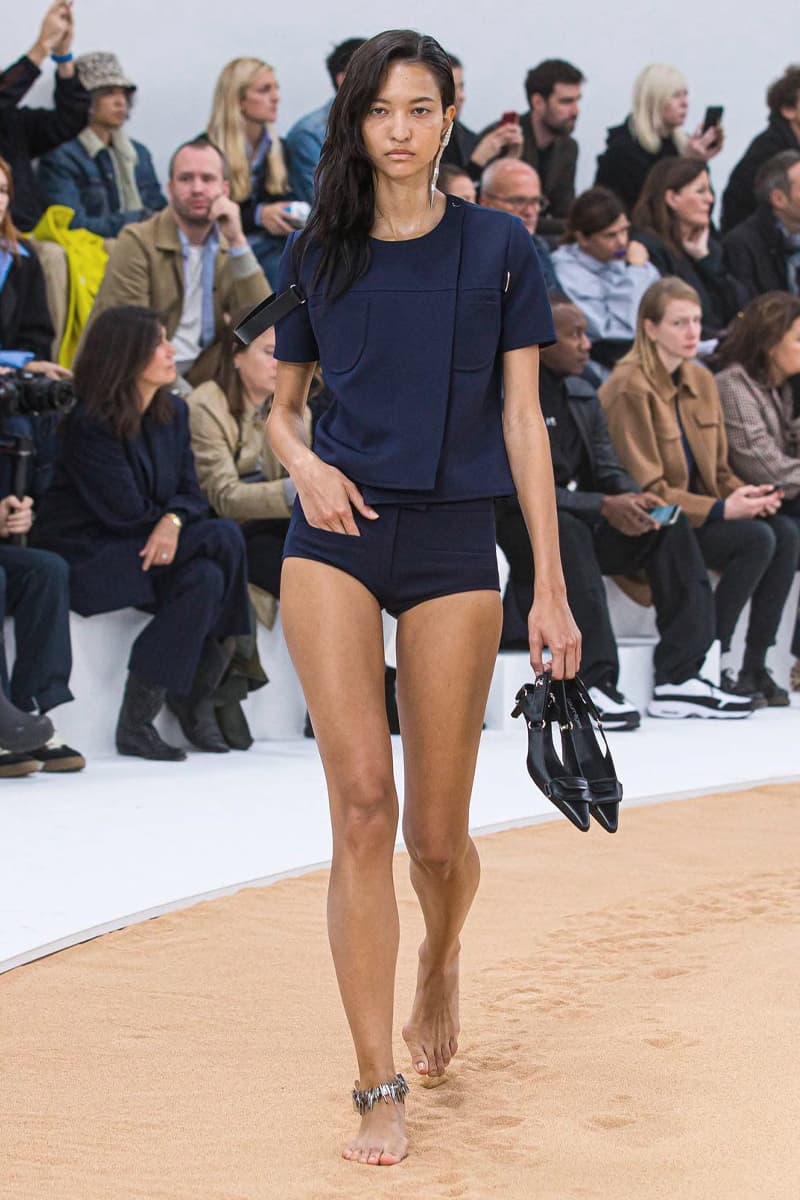 18 of 39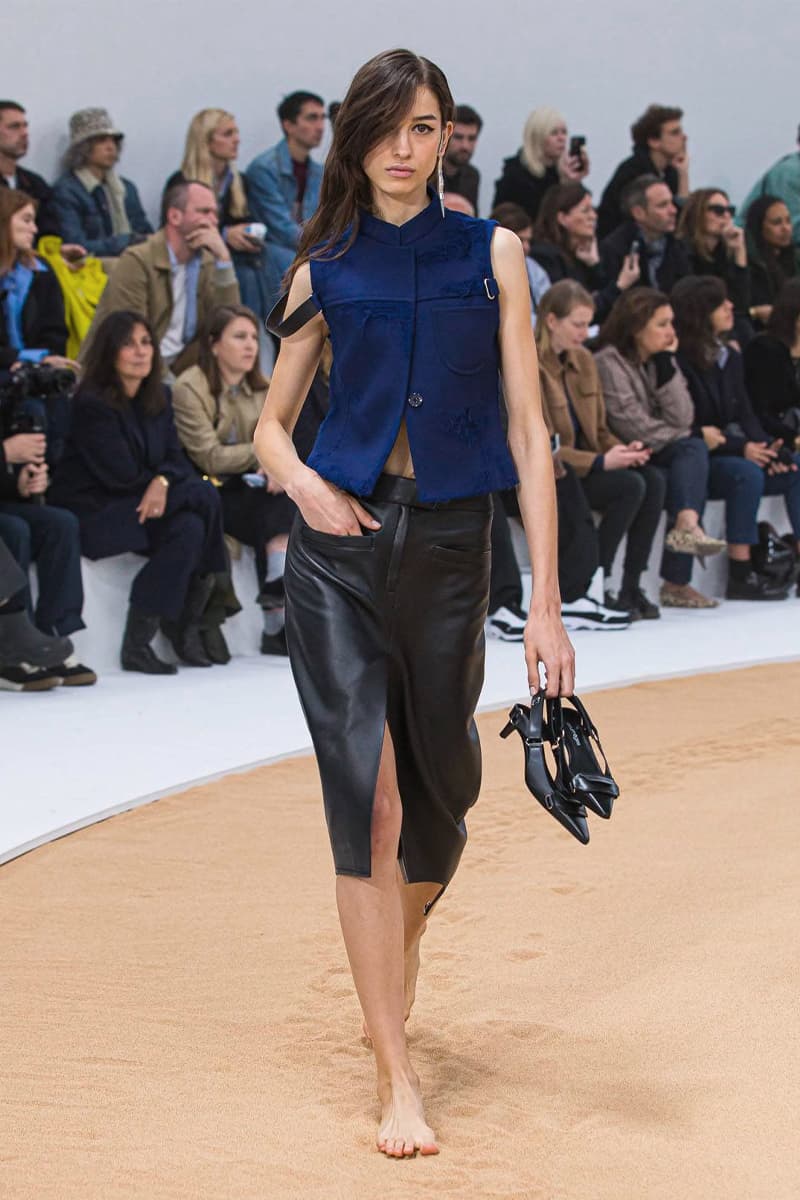 19 of 39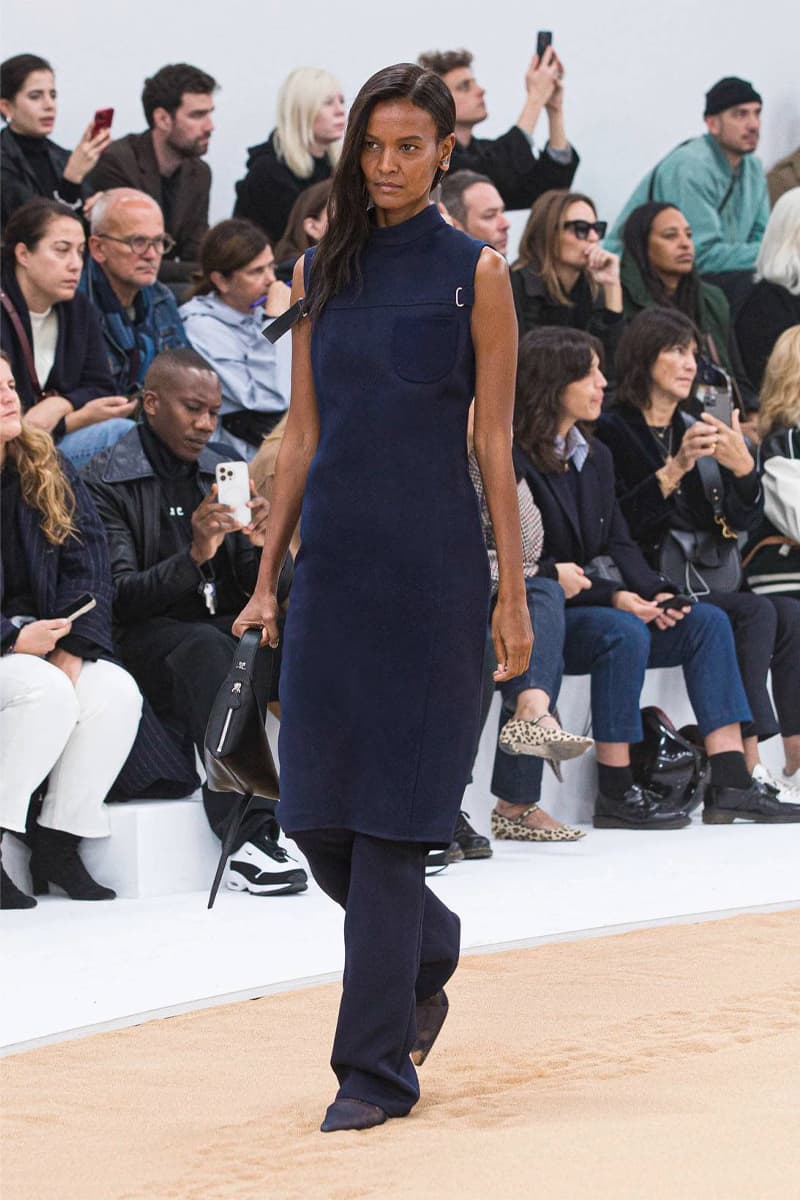 20 of 39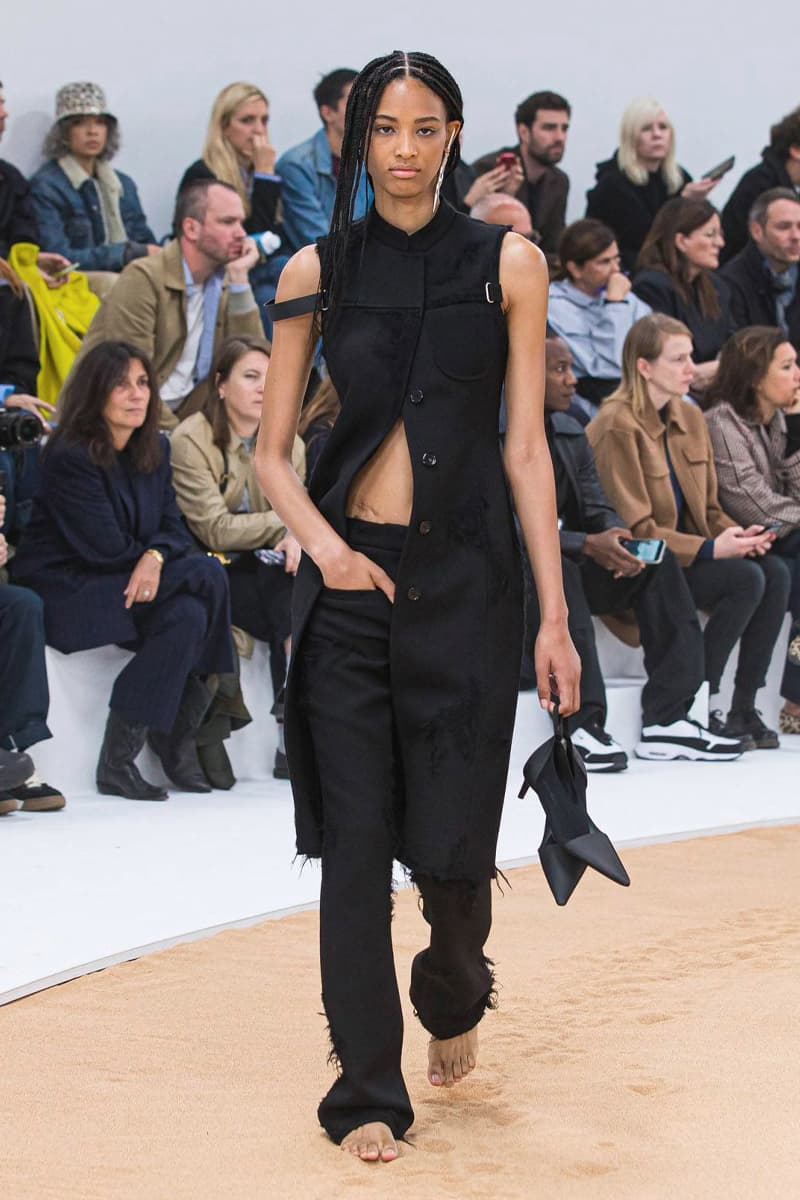 21 of 39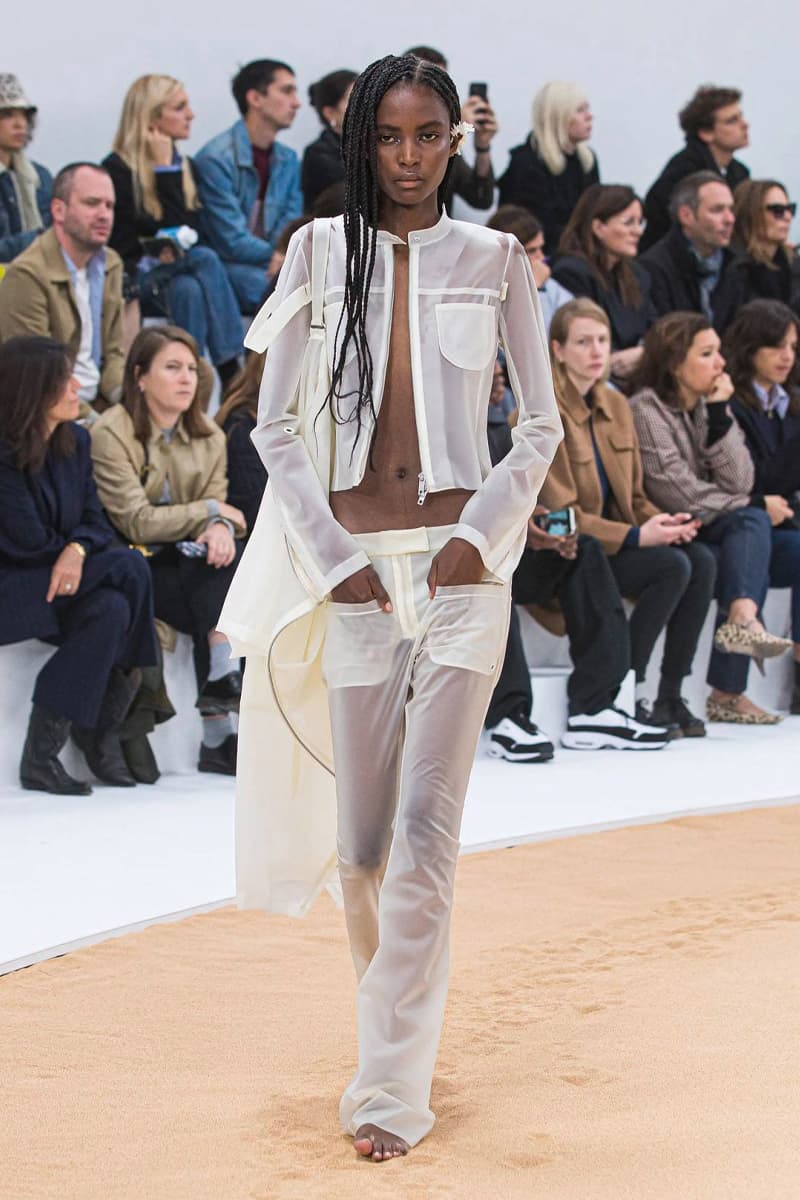 22 of 39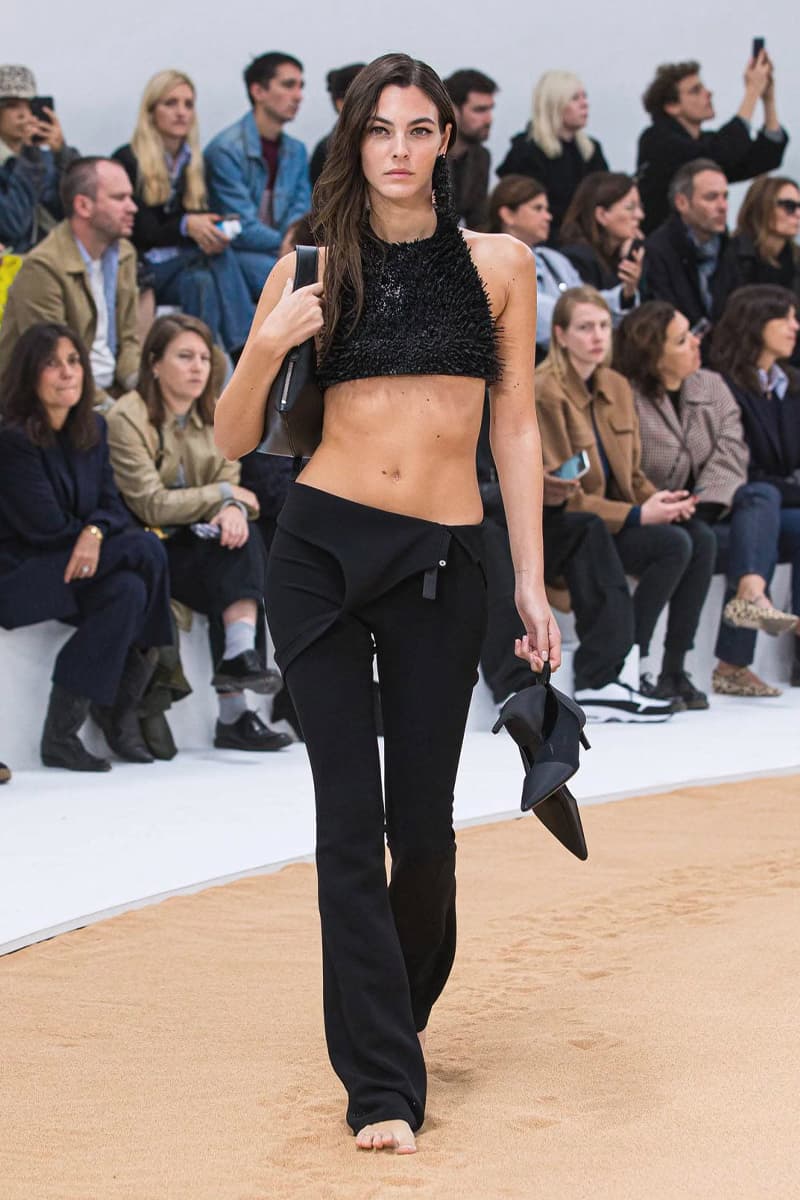 23 of 39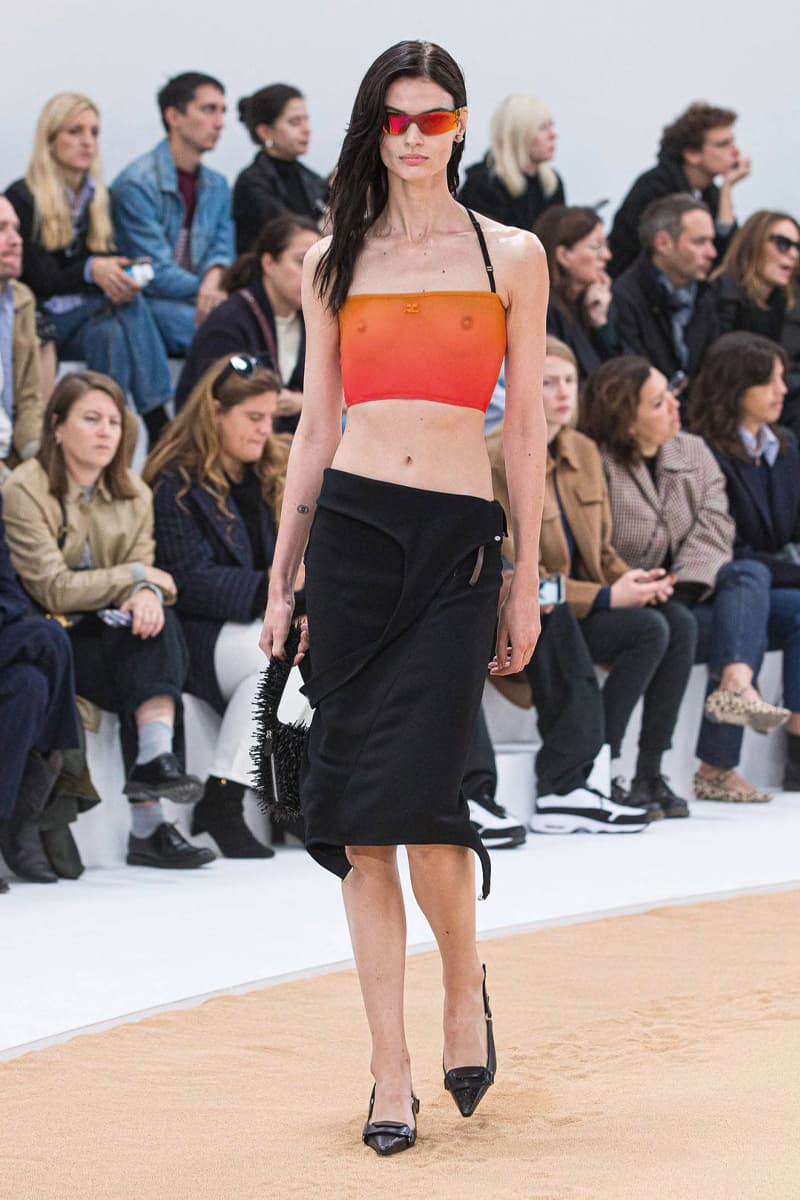 24 of 39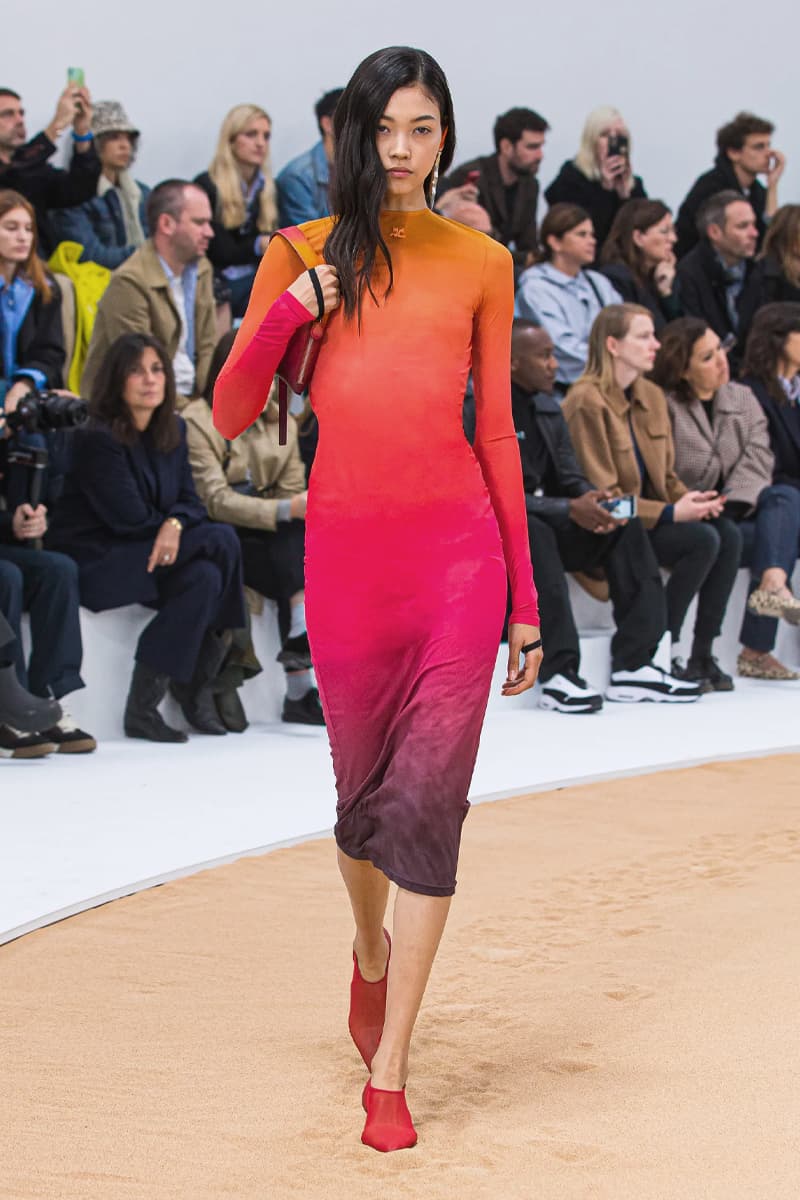 25 of 39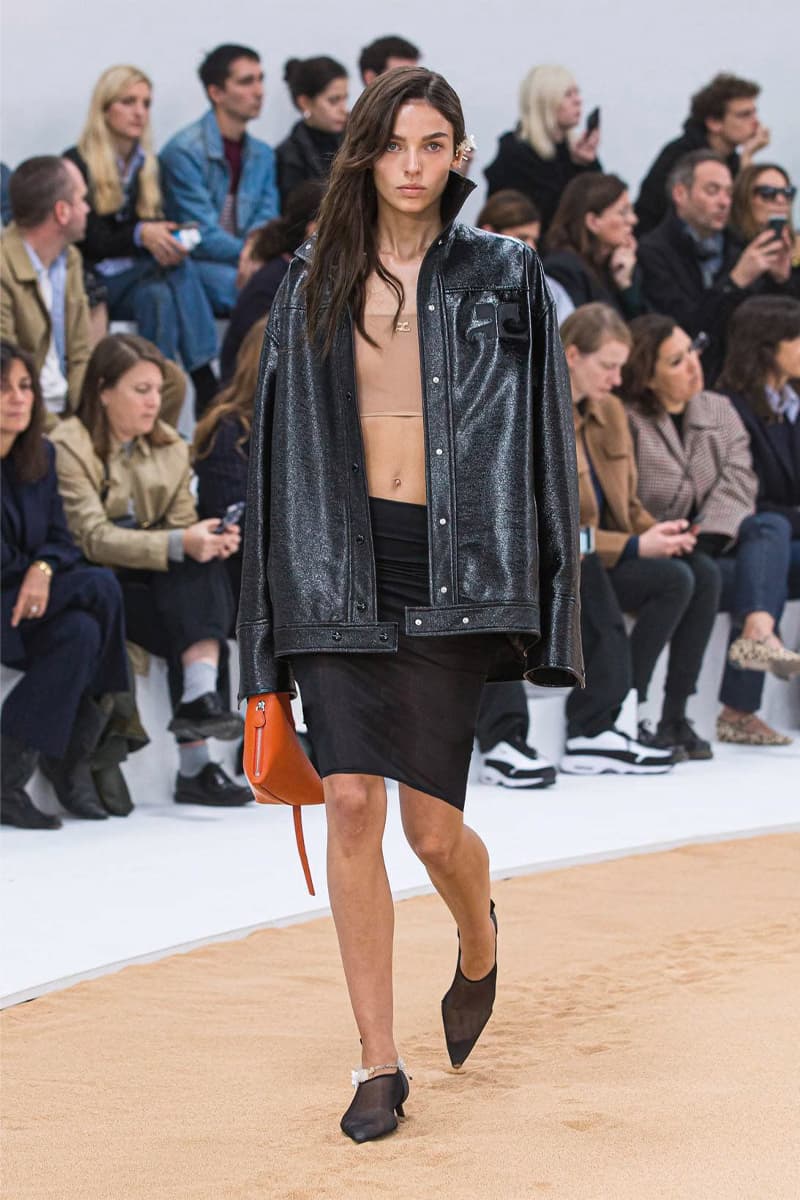 26 of 39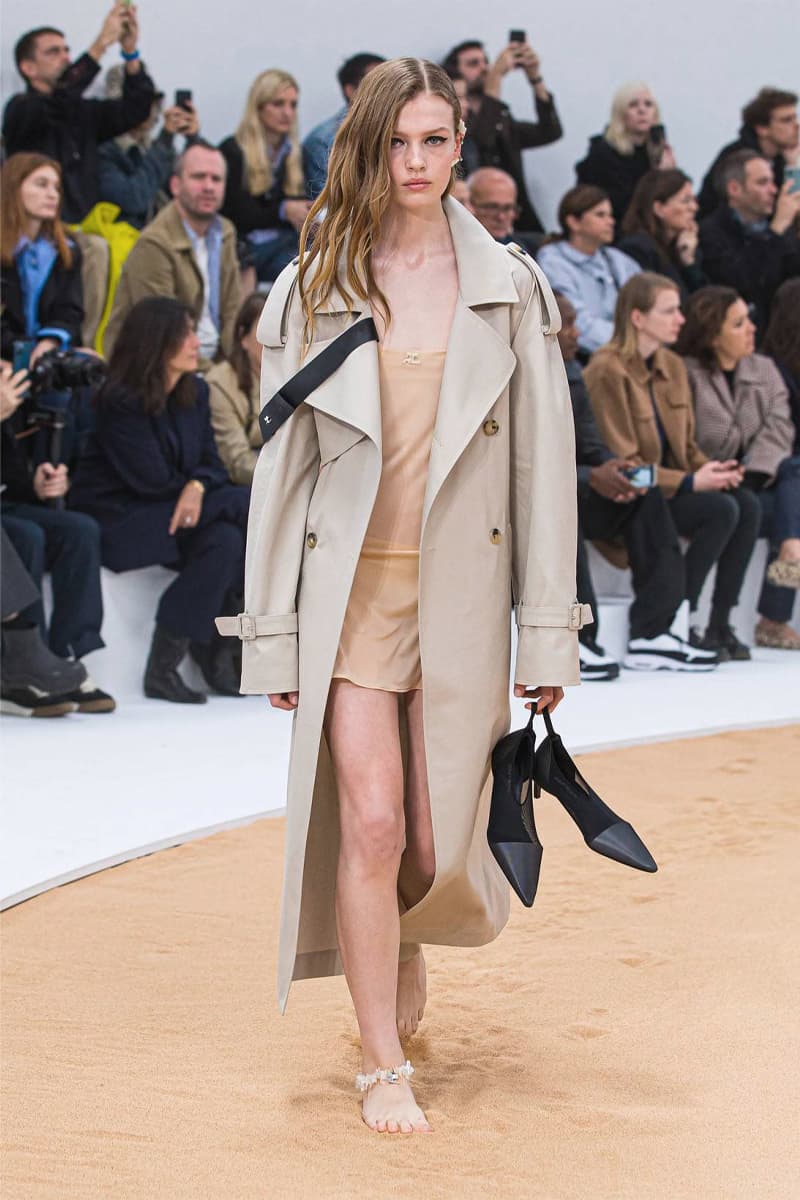 27 of 39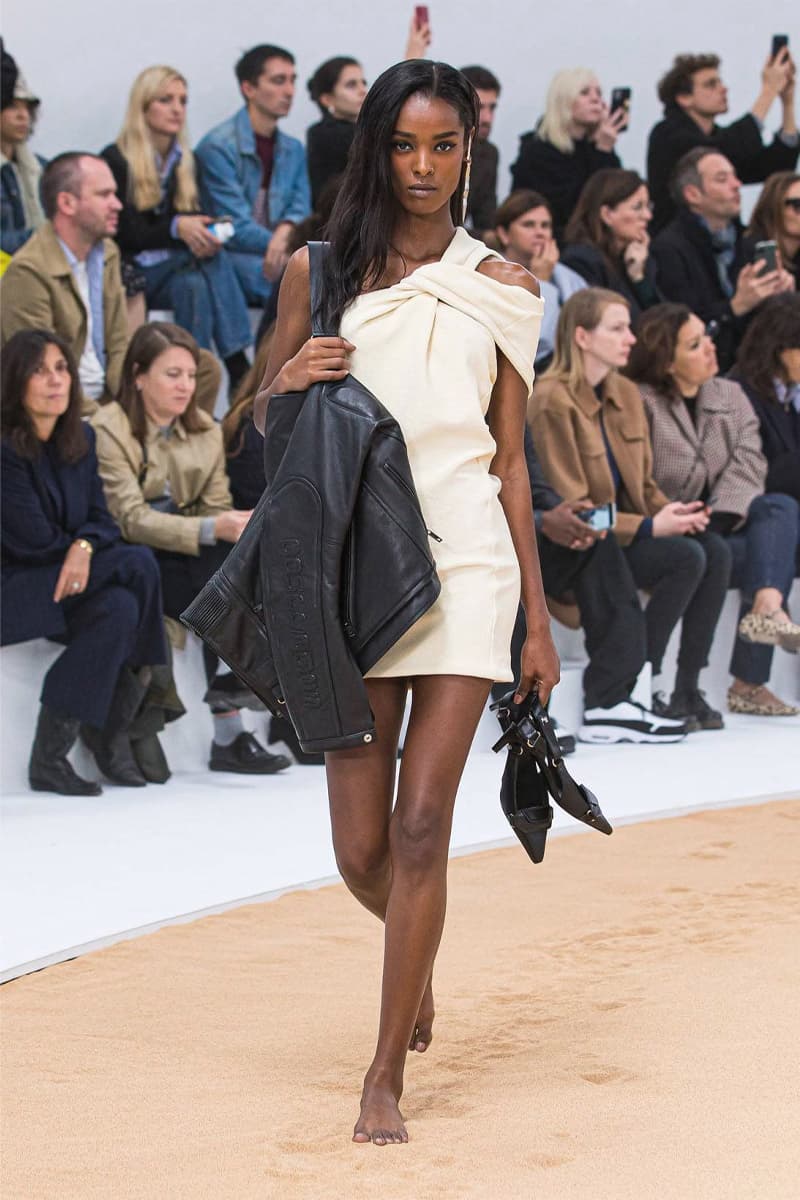 28 of 39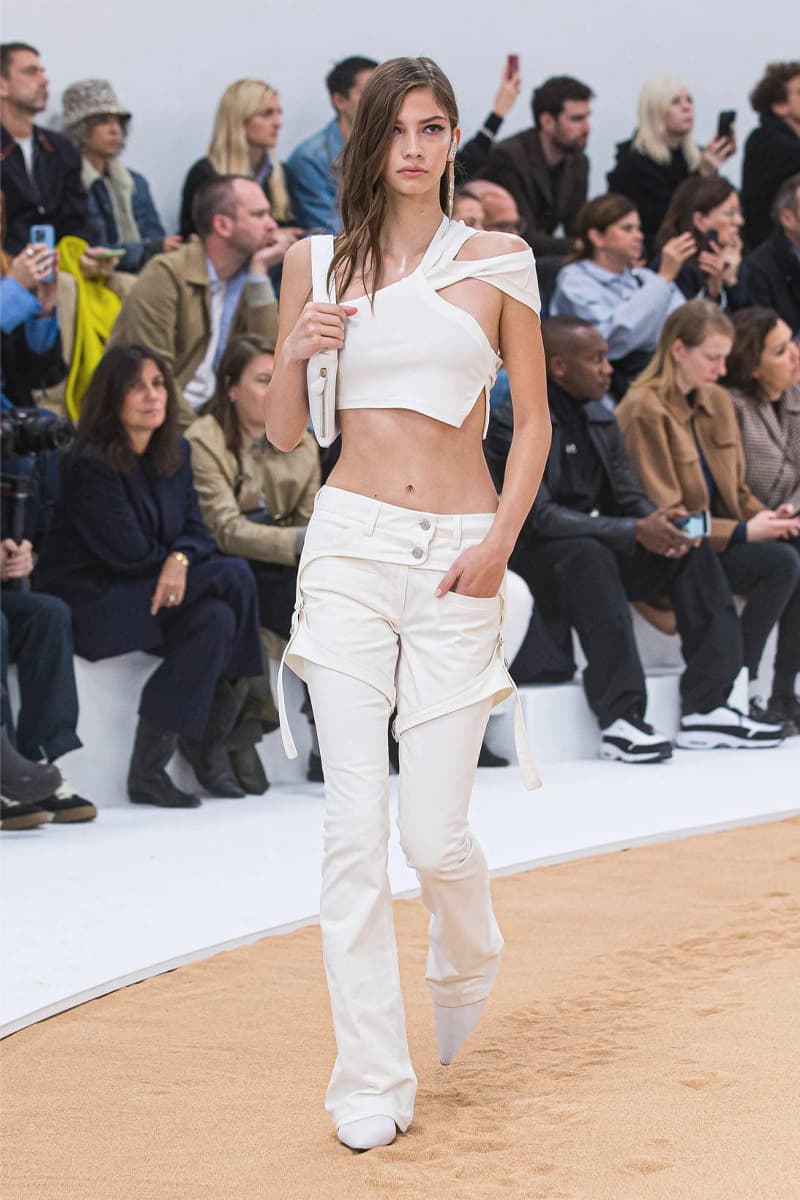 29 of 39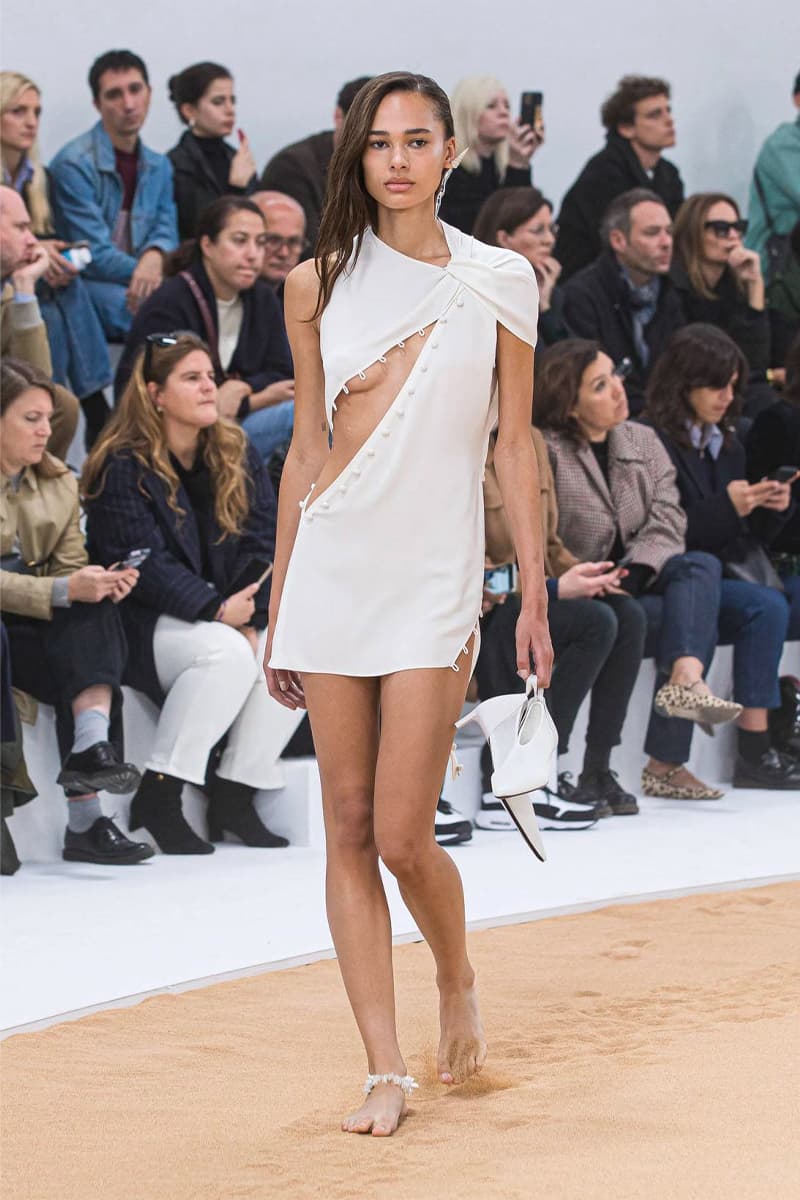 30 of 39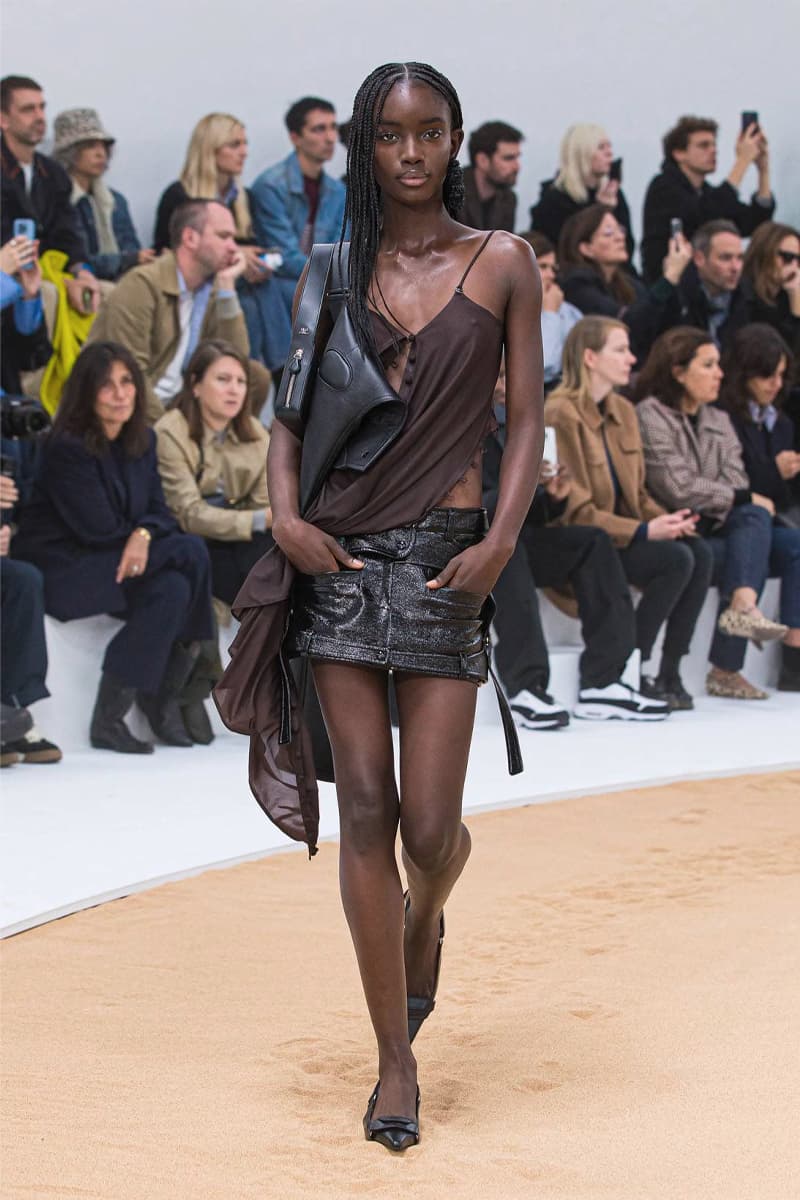 31 of 39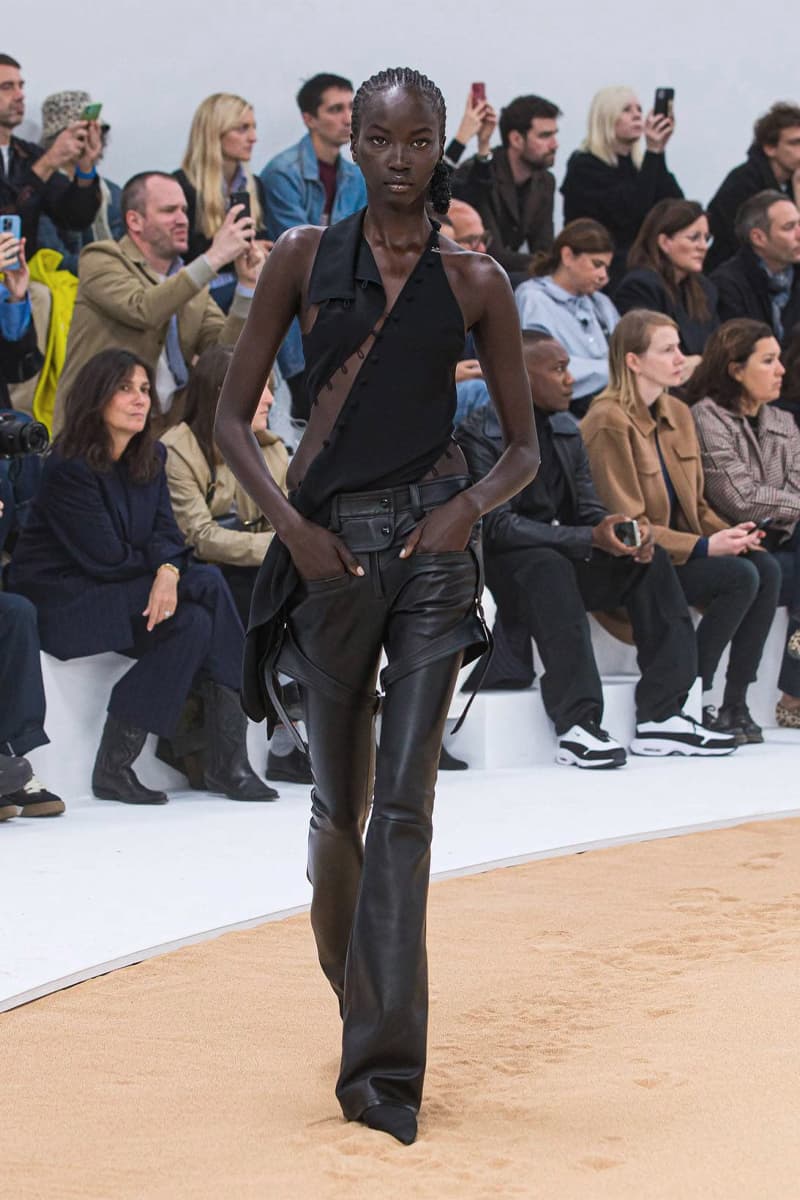 32 of 39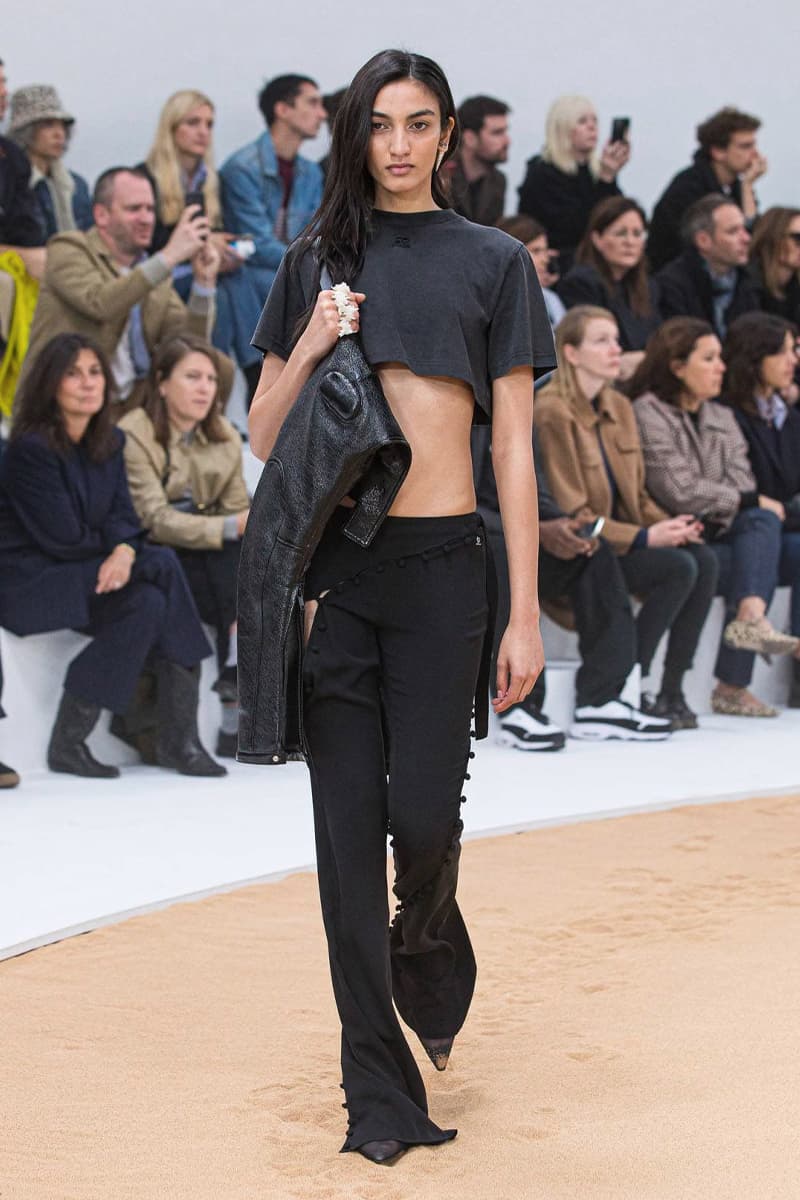 33 of 39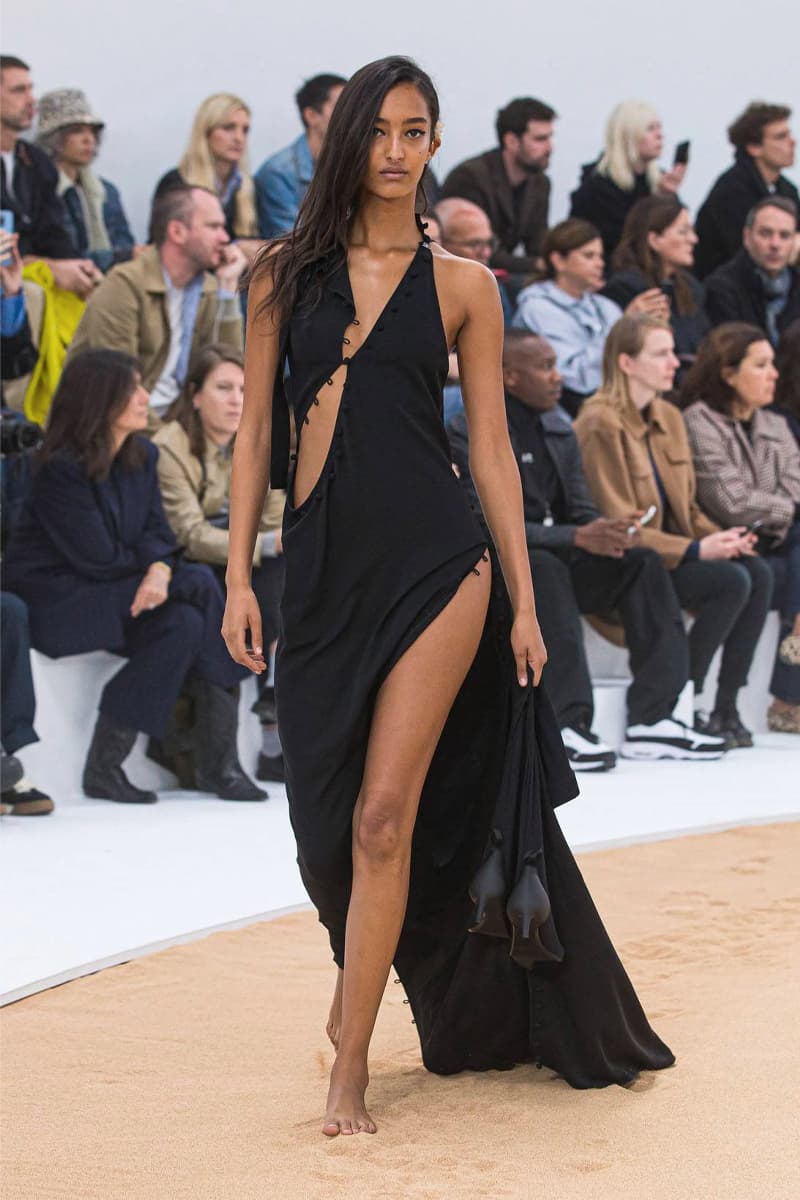 34 of 39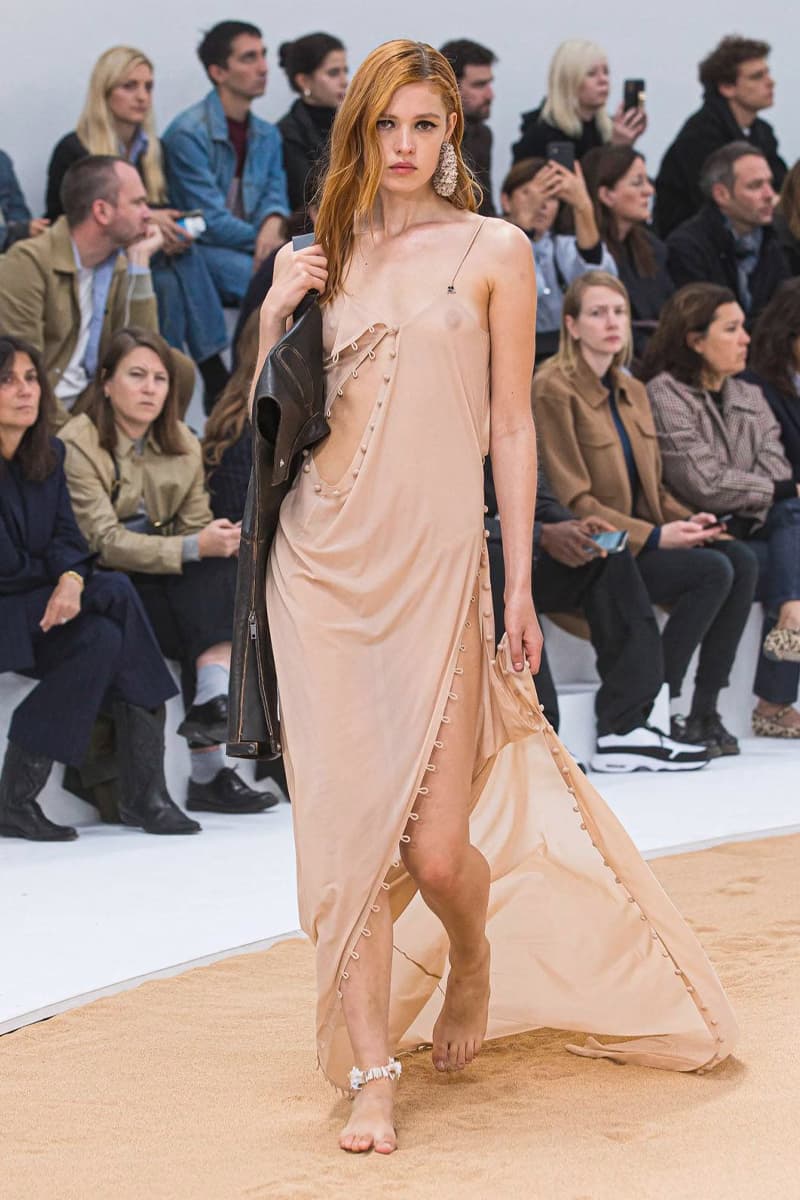 35 of 39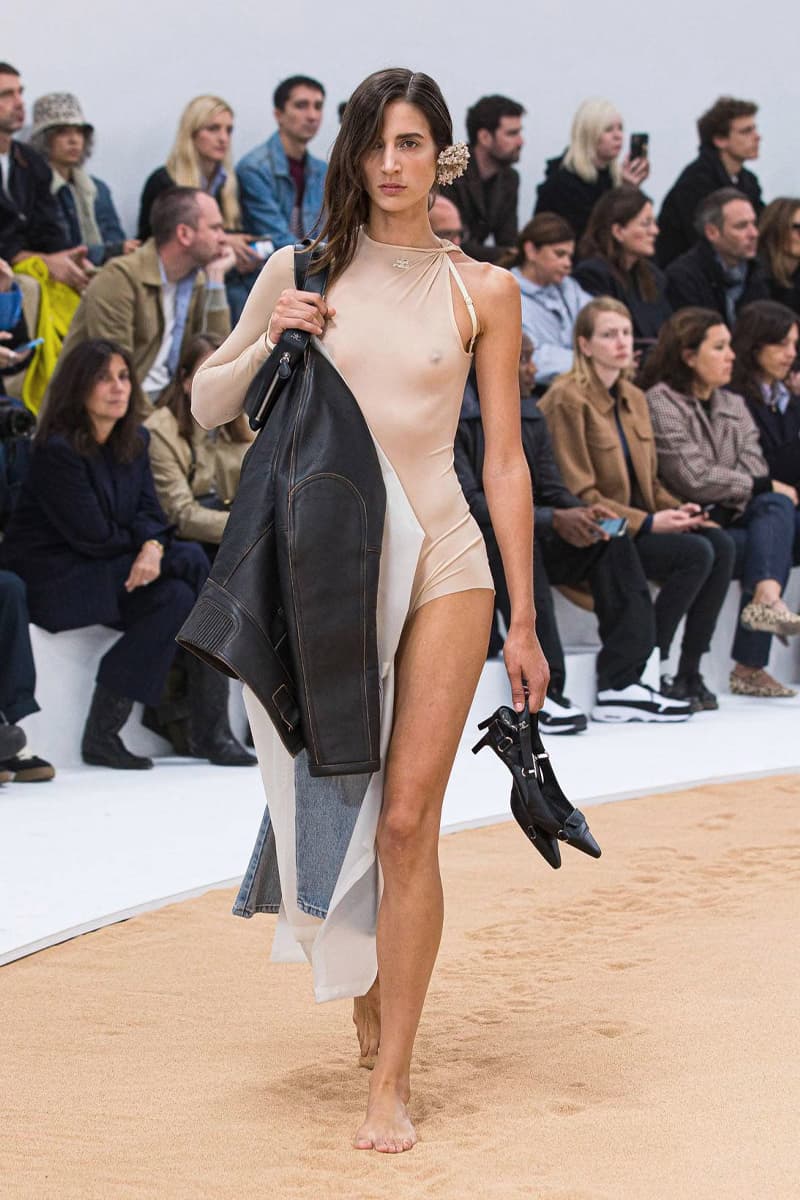 36 of 39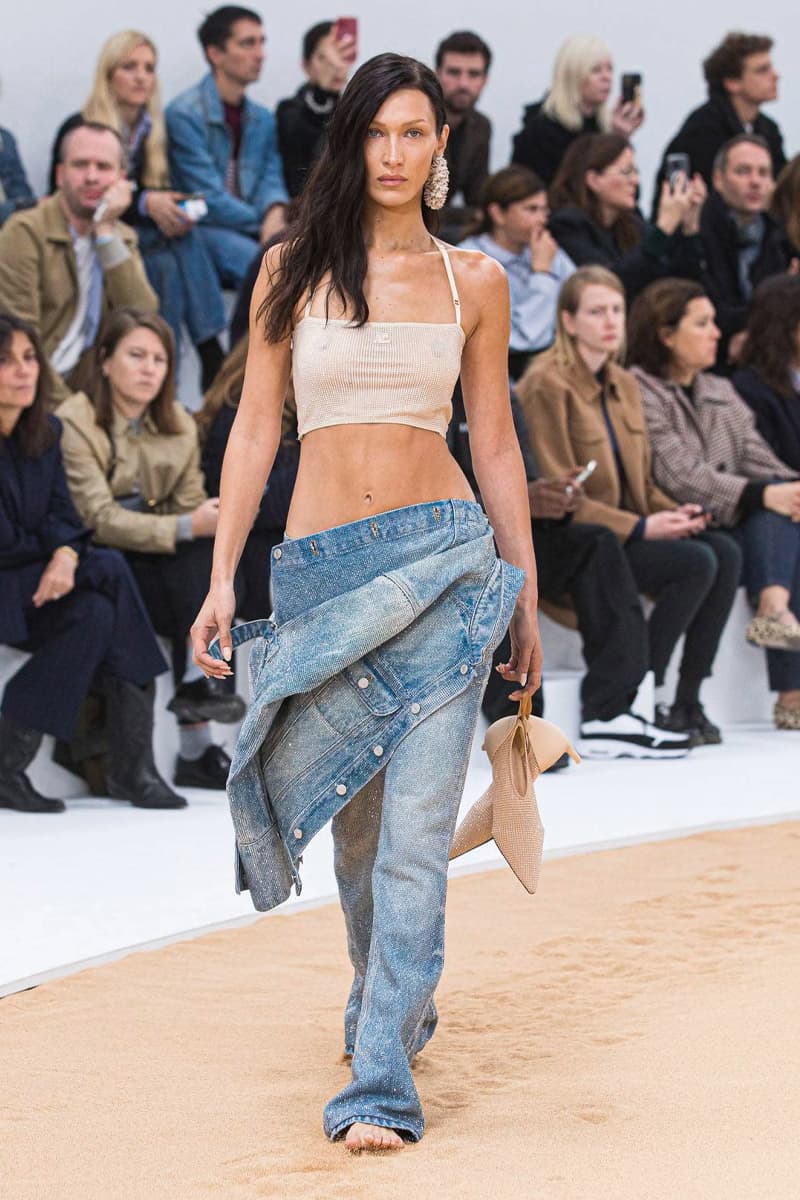 37 of 39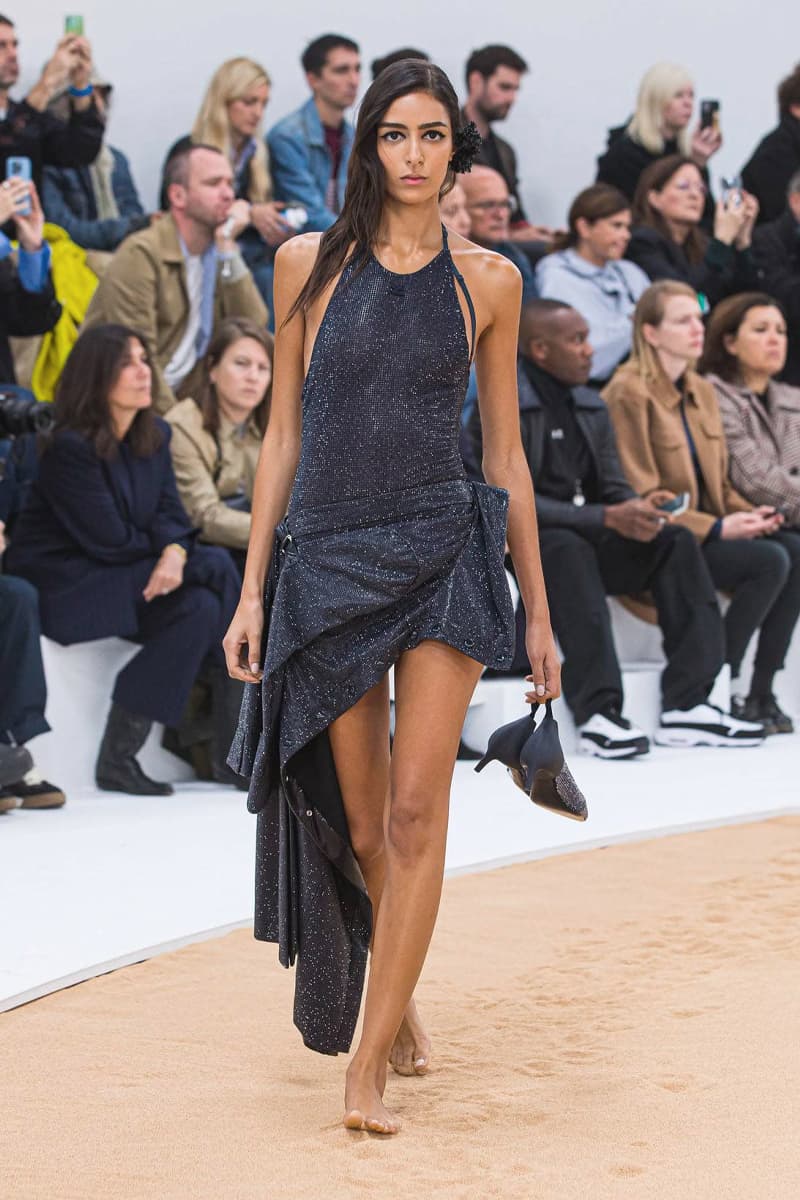 38 of 39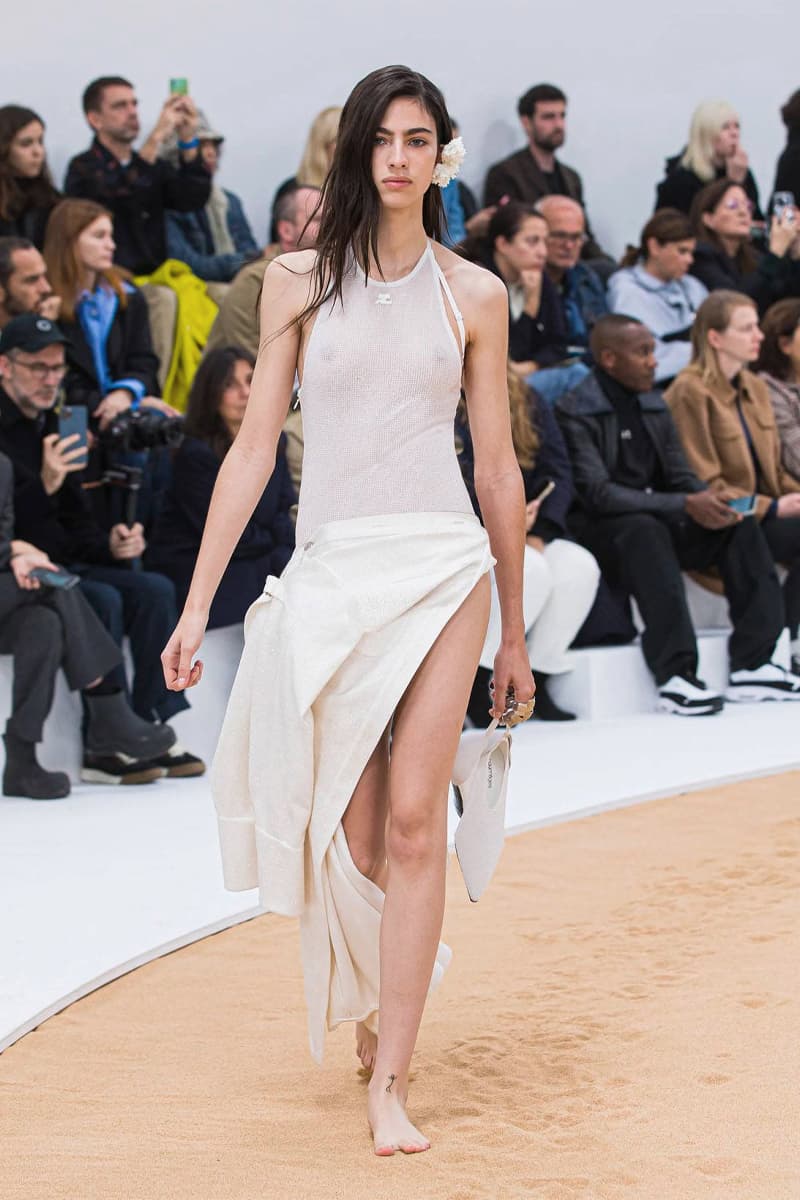 39 of 39
The Spring/Summer 2023 season taps into the rave memories of Courrèges's creative director Nicolas Di Felice. Debuted at Paris Fashion Week, his upcoming collection depicts a post-beach rave scene, rightfully a morning after a wild night, where he recreated a sandy runway to match the sentiments.
Di Felice has always taken a fond look back at his early days partying in the Belgian clubs. To the creative director, the music and dance party scene are quintessential to his endeavors and are a heavy source of inspiration. Tapping into his industry connections, Di Felice is well-versed in understanding how young people dress and party. This collection, the designer focuses on the fashion moments the morning after what appears to be a wild night out to a rave on the beach. With the faux sand set to give the audience the proper experience, Di Felice elevates the often frowned upon aesthetic a contemporary twist.
The collection also takes inspiration from surf and scuba, reaching into its archives to bring pieces like a vintage scuba jacket to create a leather motorcycle coat. The surf and scuba motifs add to the fluidity theme Di Felice has set for the upcoming spring season. Focusing on movement, the naiad dress silhouette is free-flowing when draped around the body and takes inspiration from a 1974 Courrèges dress that unzipped in a spiral from the neck to the hem. Accessorizing the morning after look, models carried their shoes in one hand, instead of wearing them, amplifying the scenario. The collection featured a muted color scheme, focusing on black, cream, light coral and light-wash denim. Courrèges' signature logo was seen stamped on the front of dresses, jersey knit tops and more. Continuing the beach aesthetic, the cut-outs were prominent accents of the pieces that stood out across the collection
Take a look at the full collection above or re-watch the show below.
In other fashion news, Acne Studios SS23 was a romantically pink affair.