Beate Karlsson's SS23 AVAVAV Debut Trips Up Milan Fashion Week
Literally – with models falling on the runway!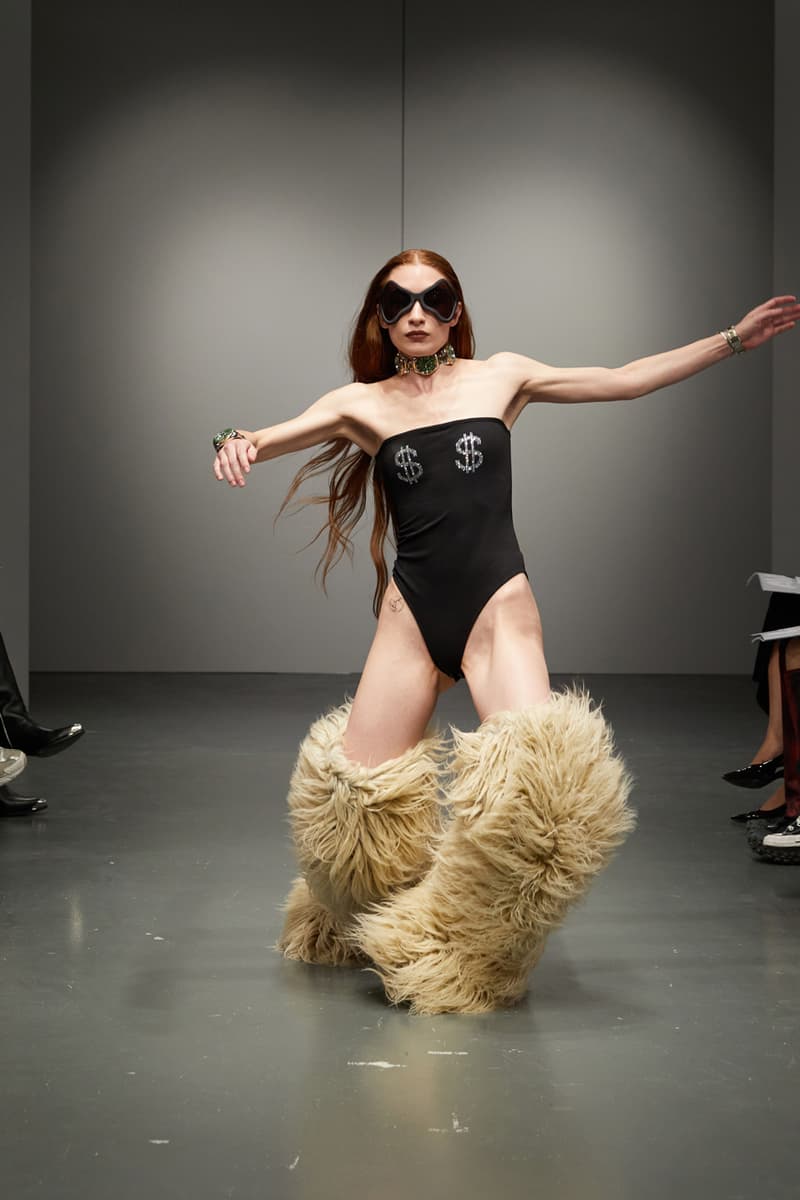 1 of 20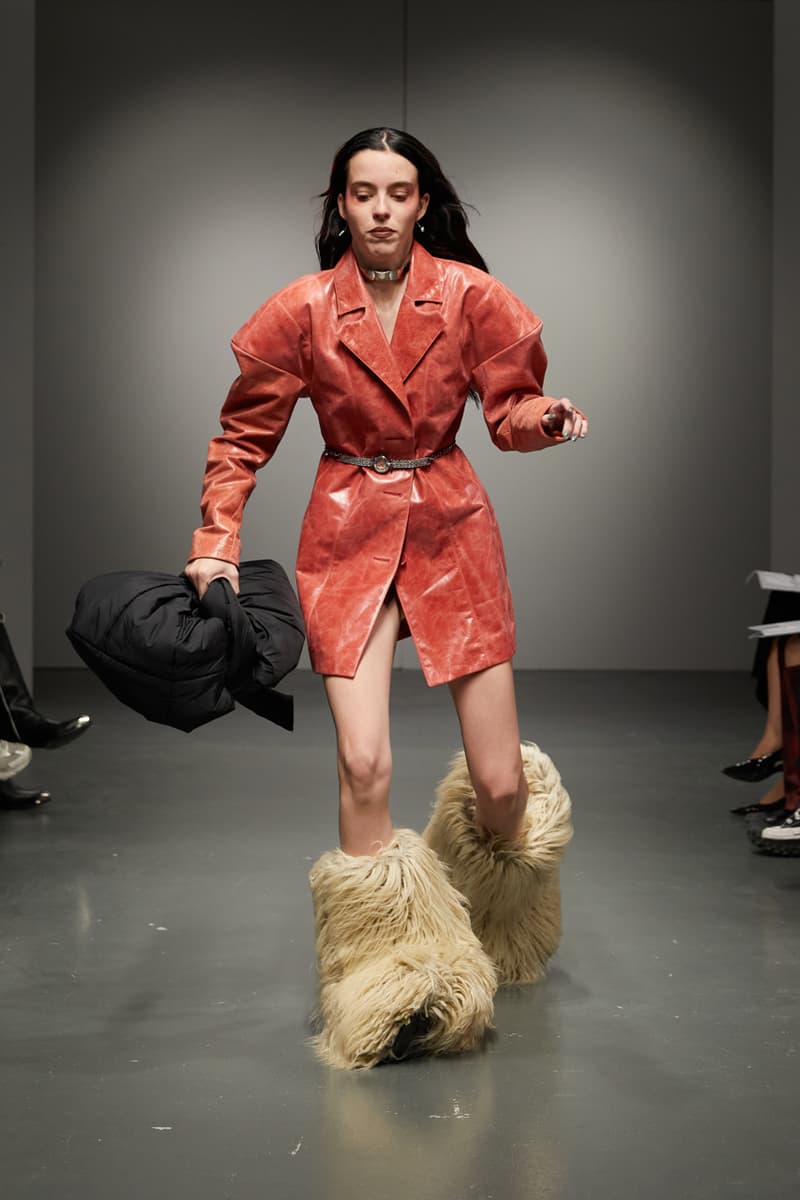 2 of 20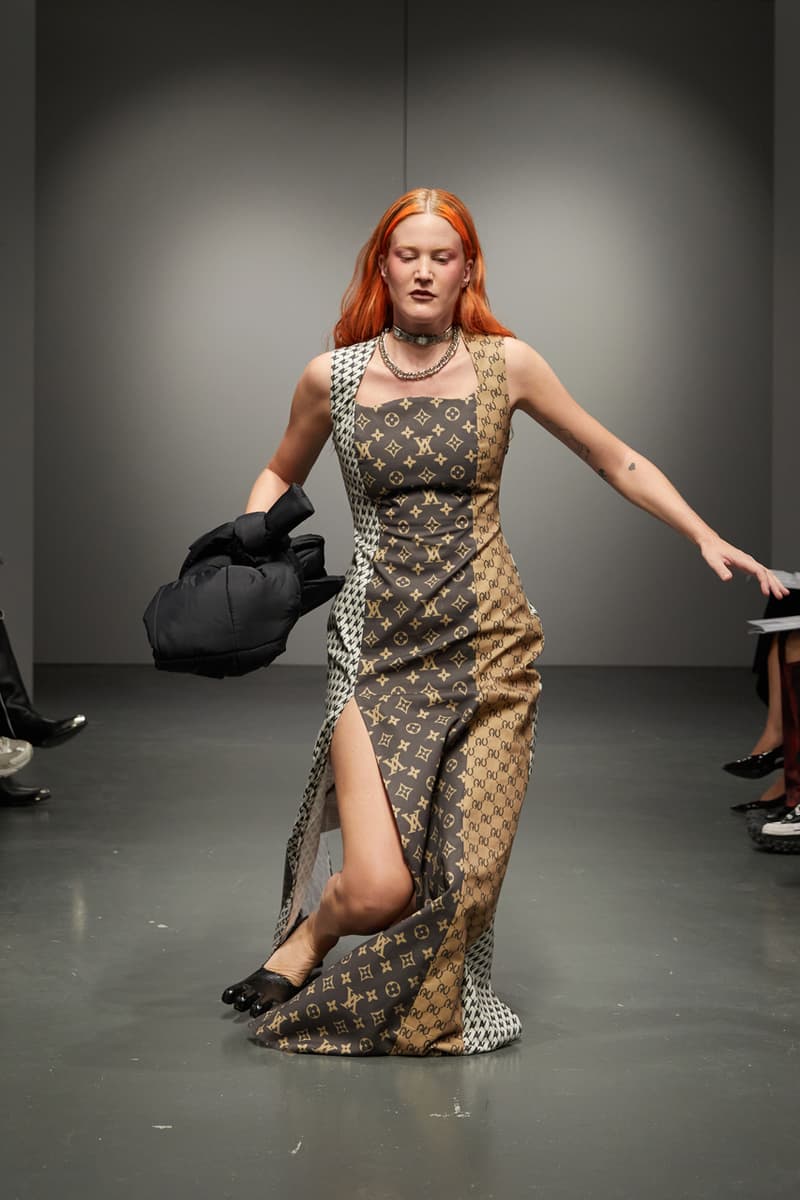 3 of 20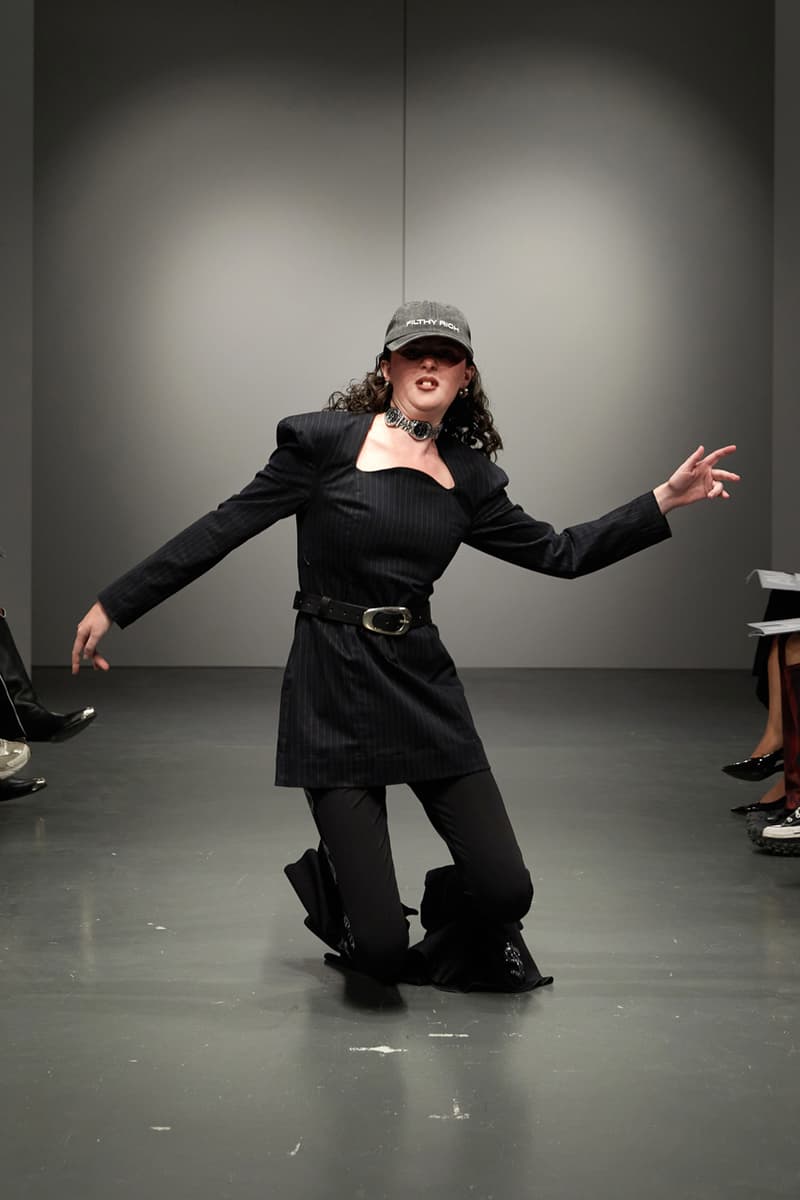 4 of 20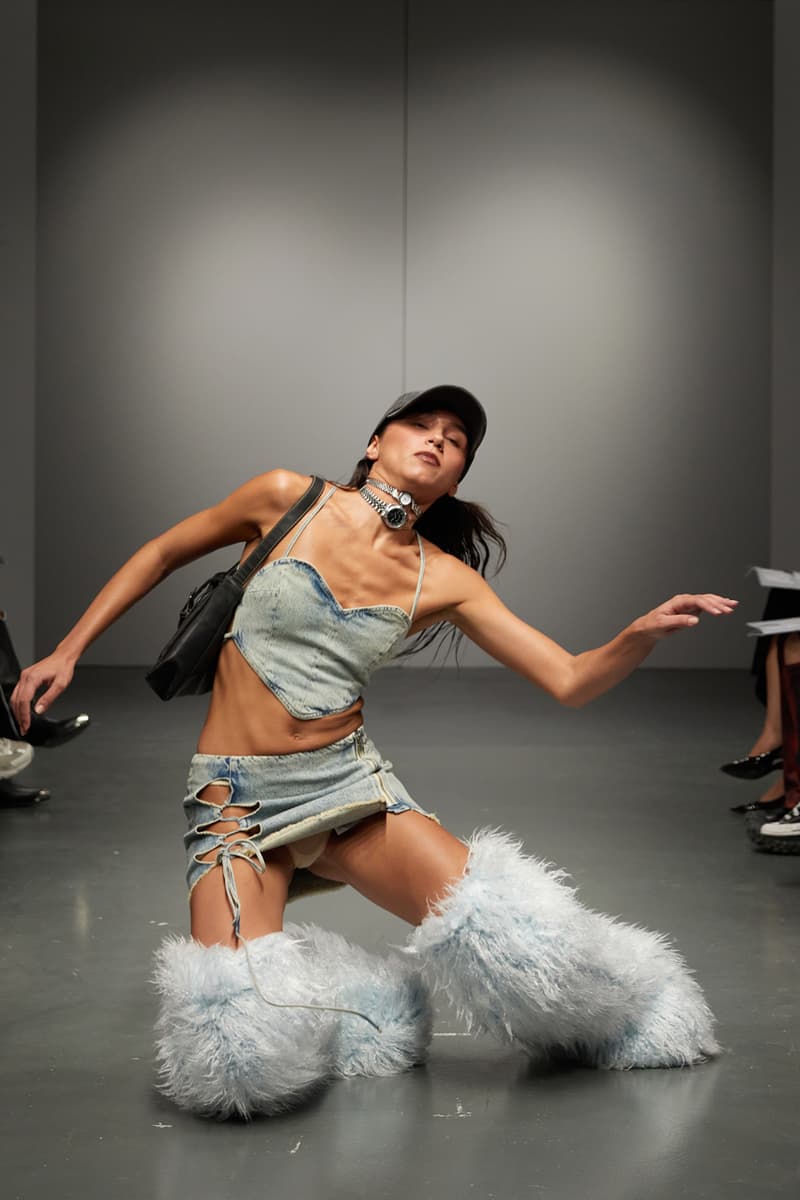 5 of 20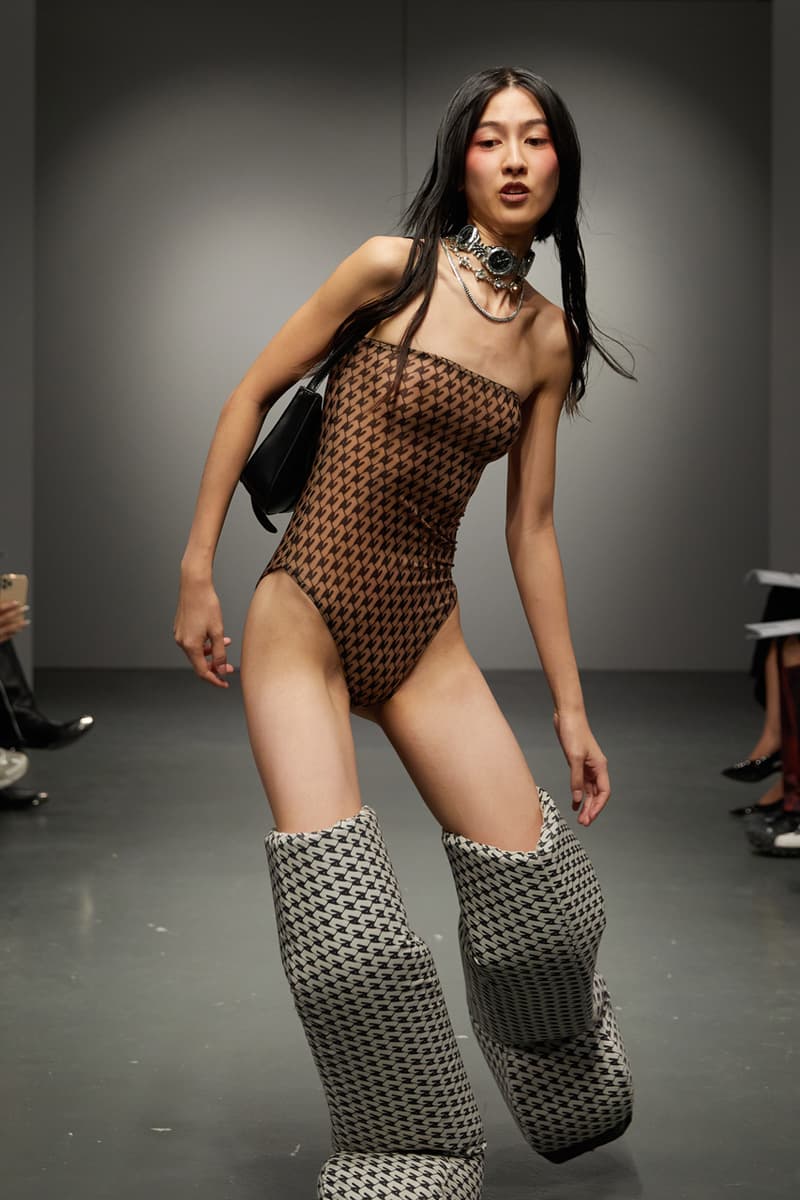 6 of 20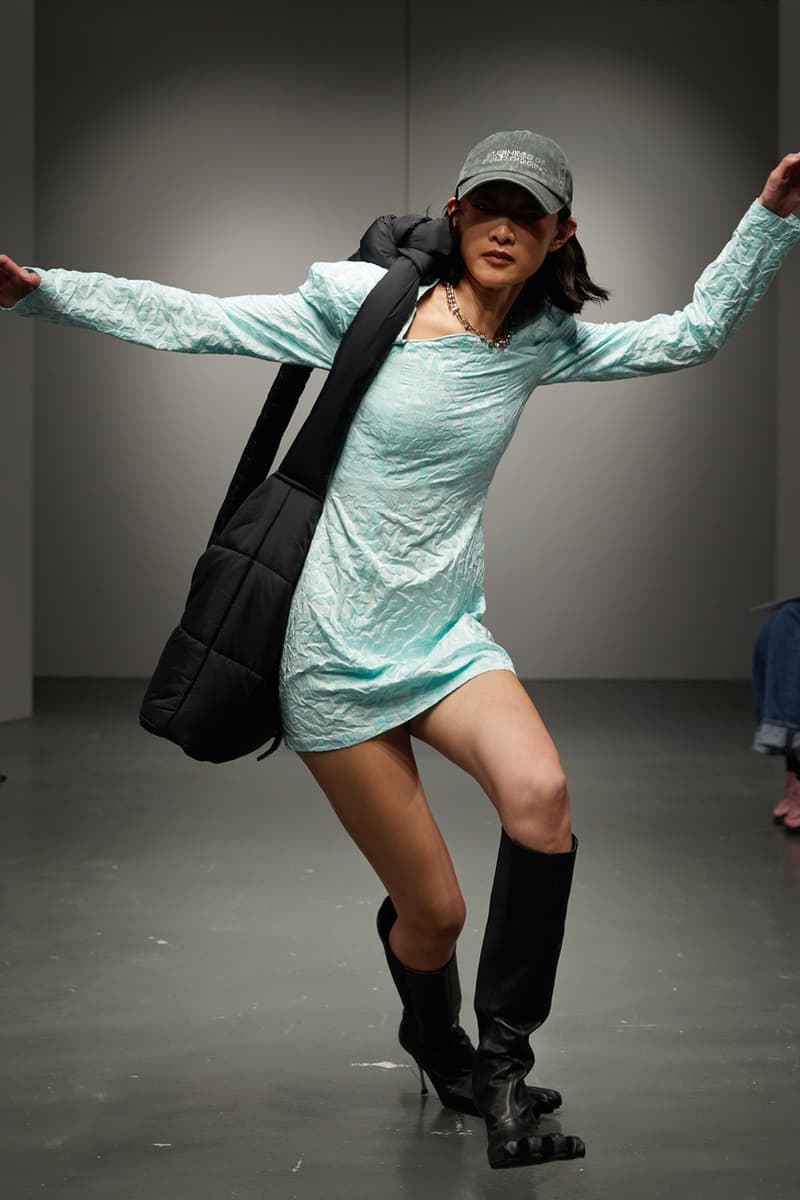 7 of 20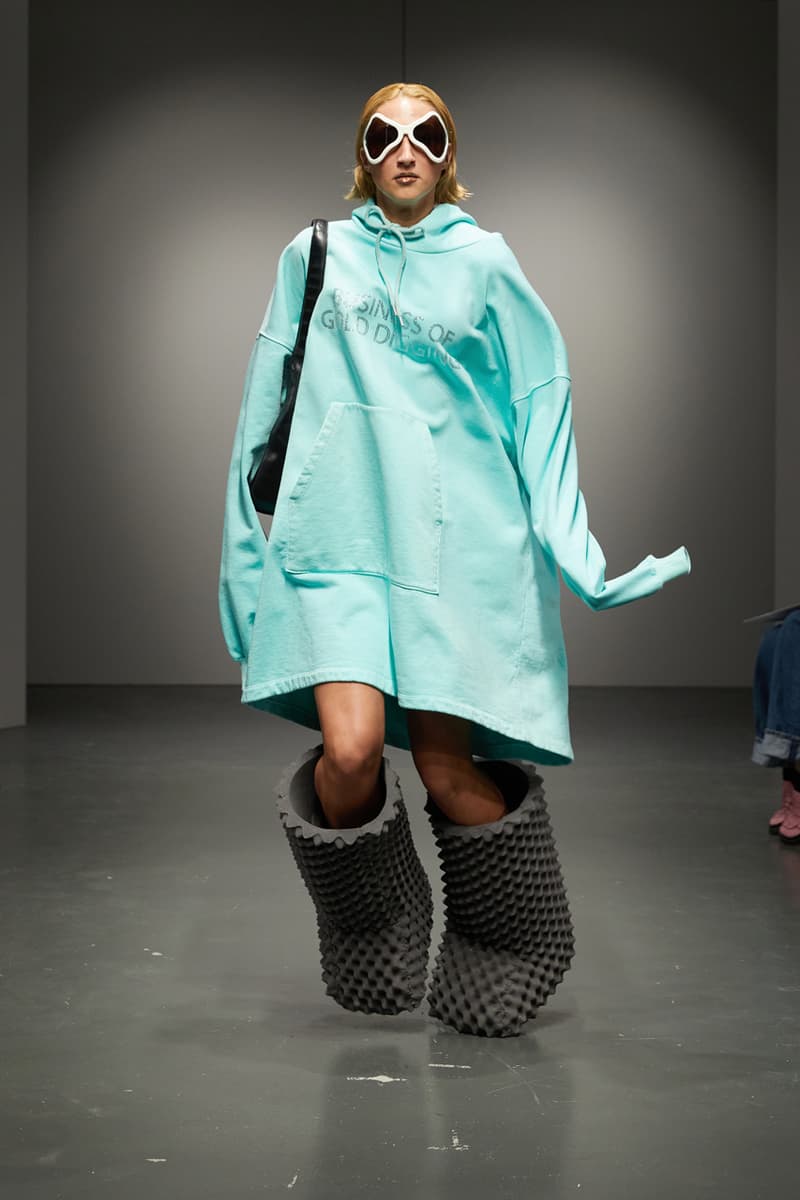 8 of 20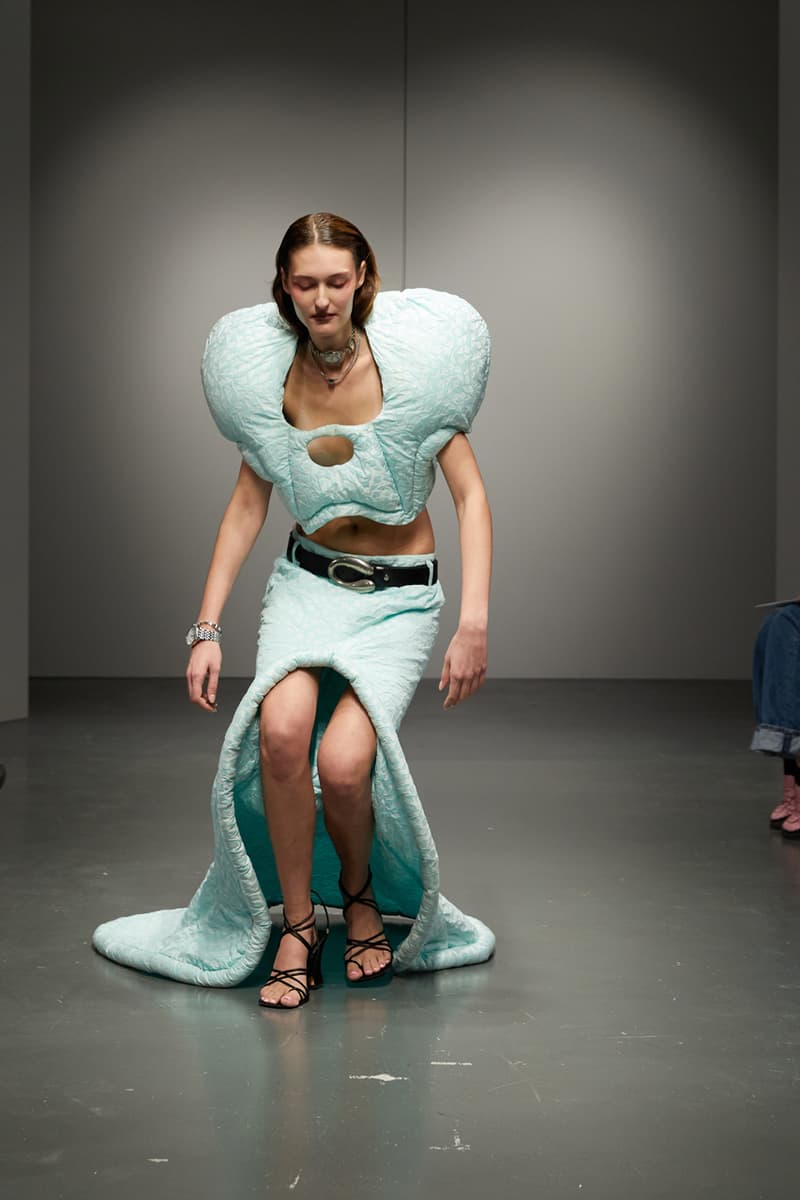 9 of 20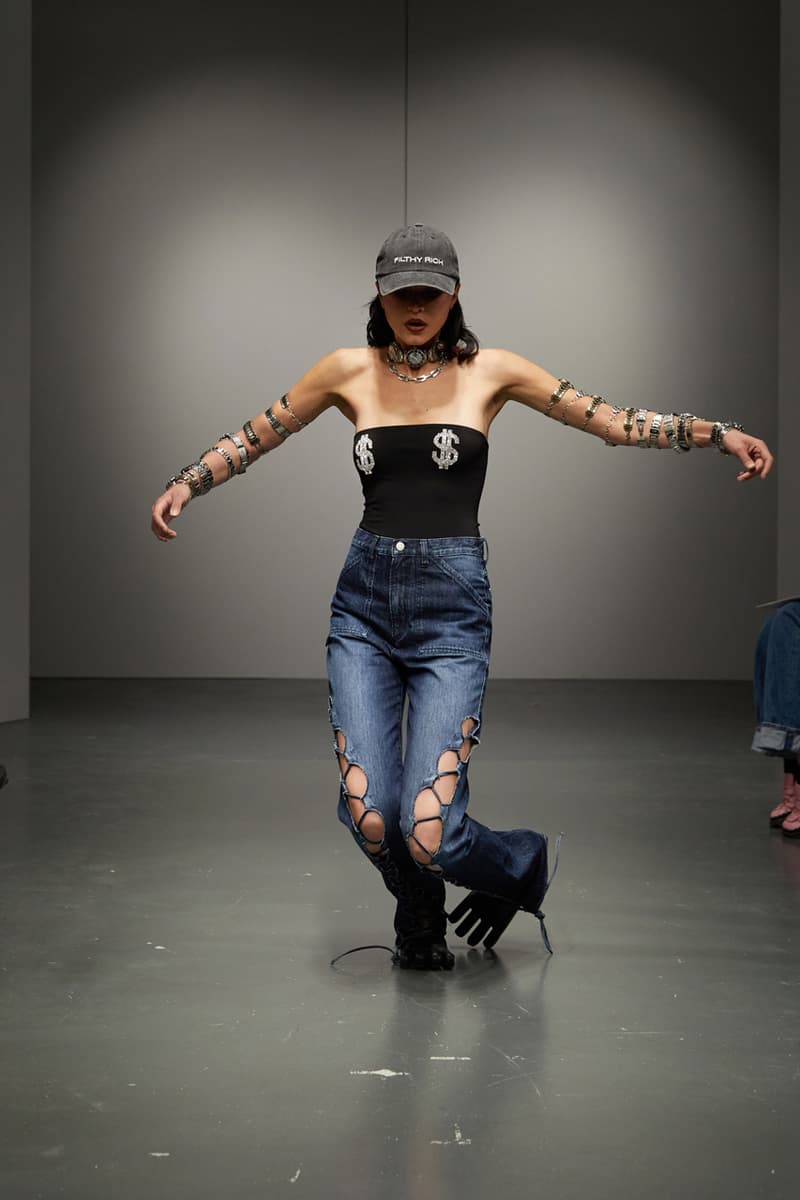 10 of 20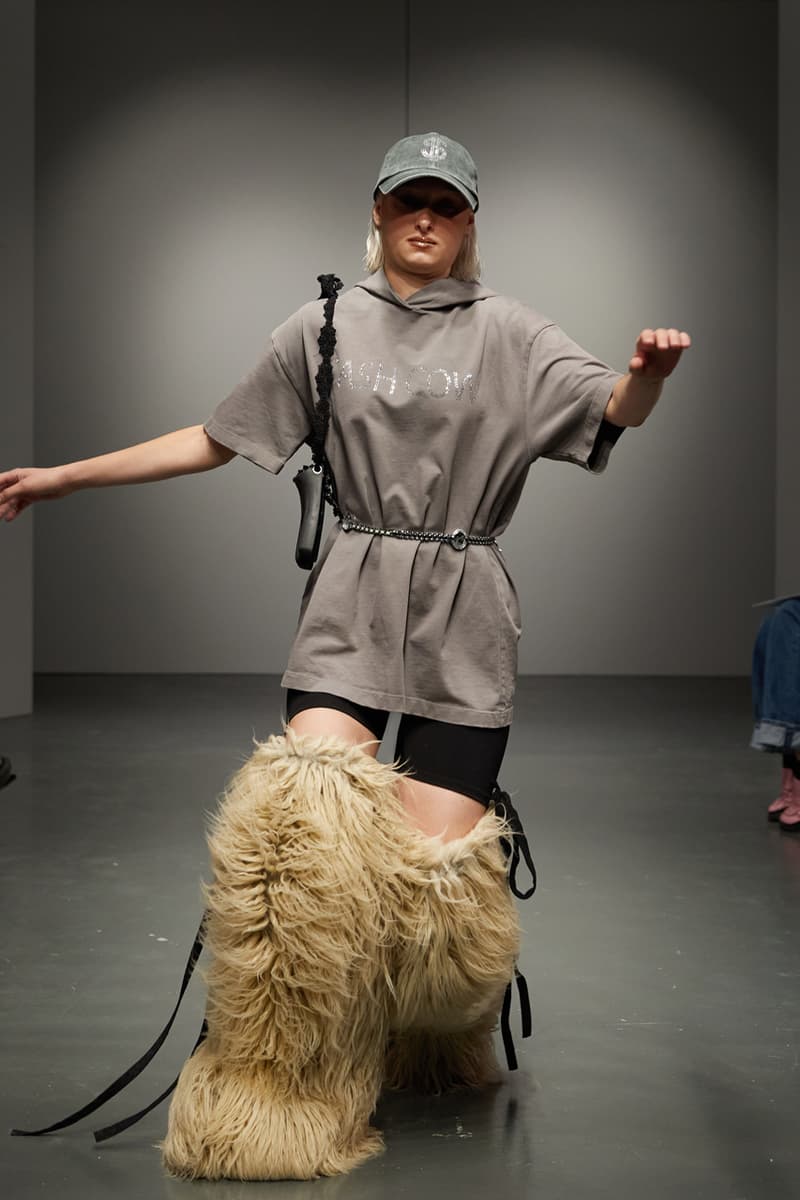 11 of 20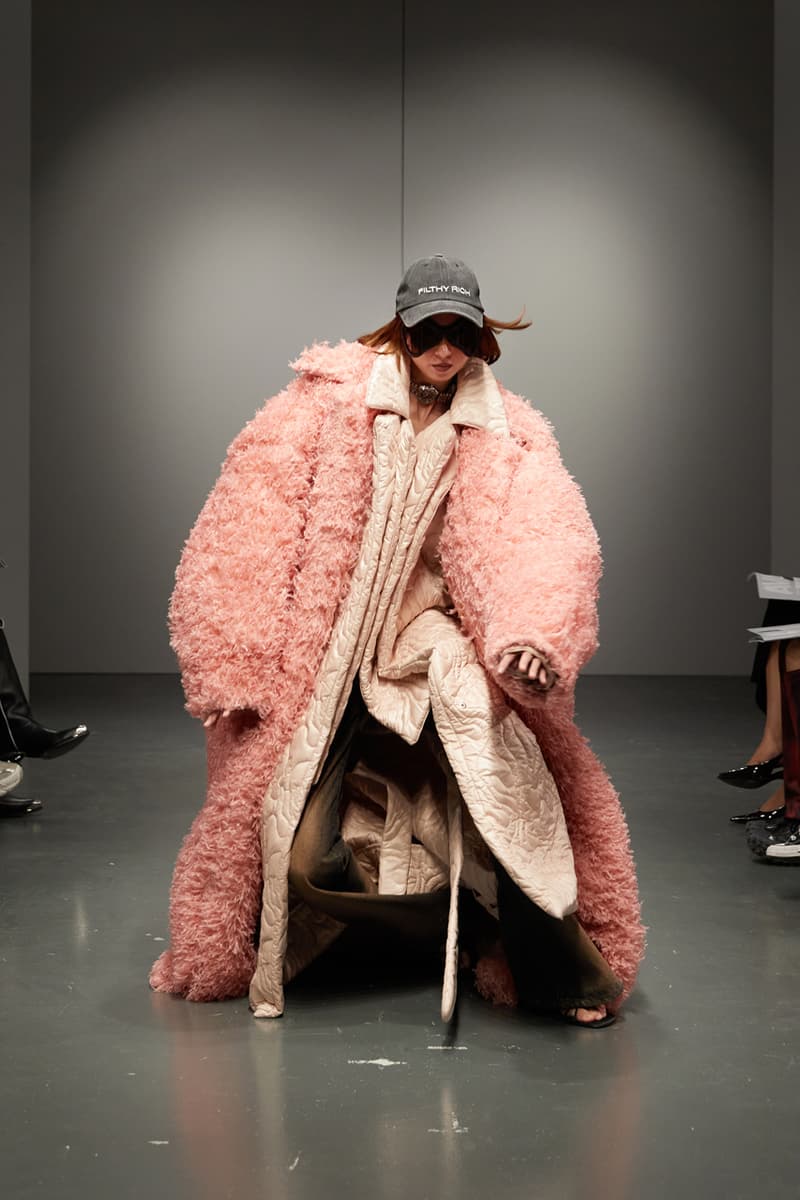 12 of 20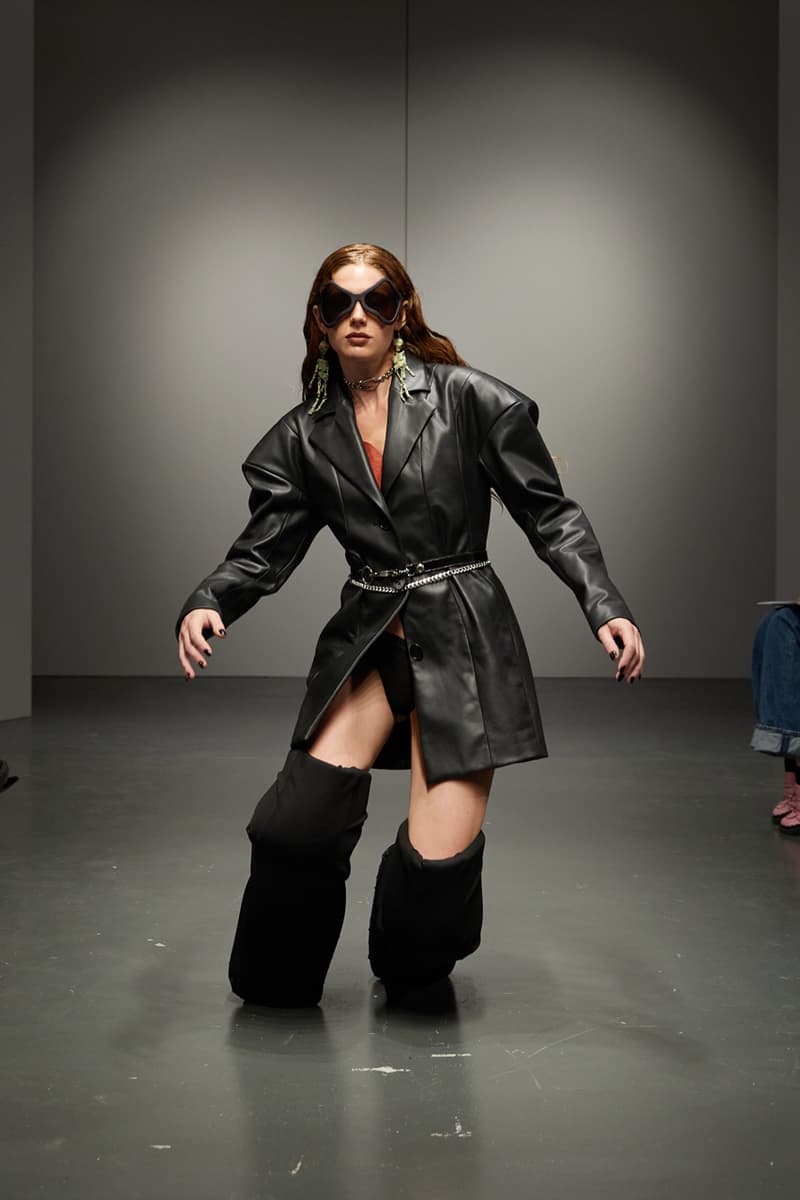 13 of 20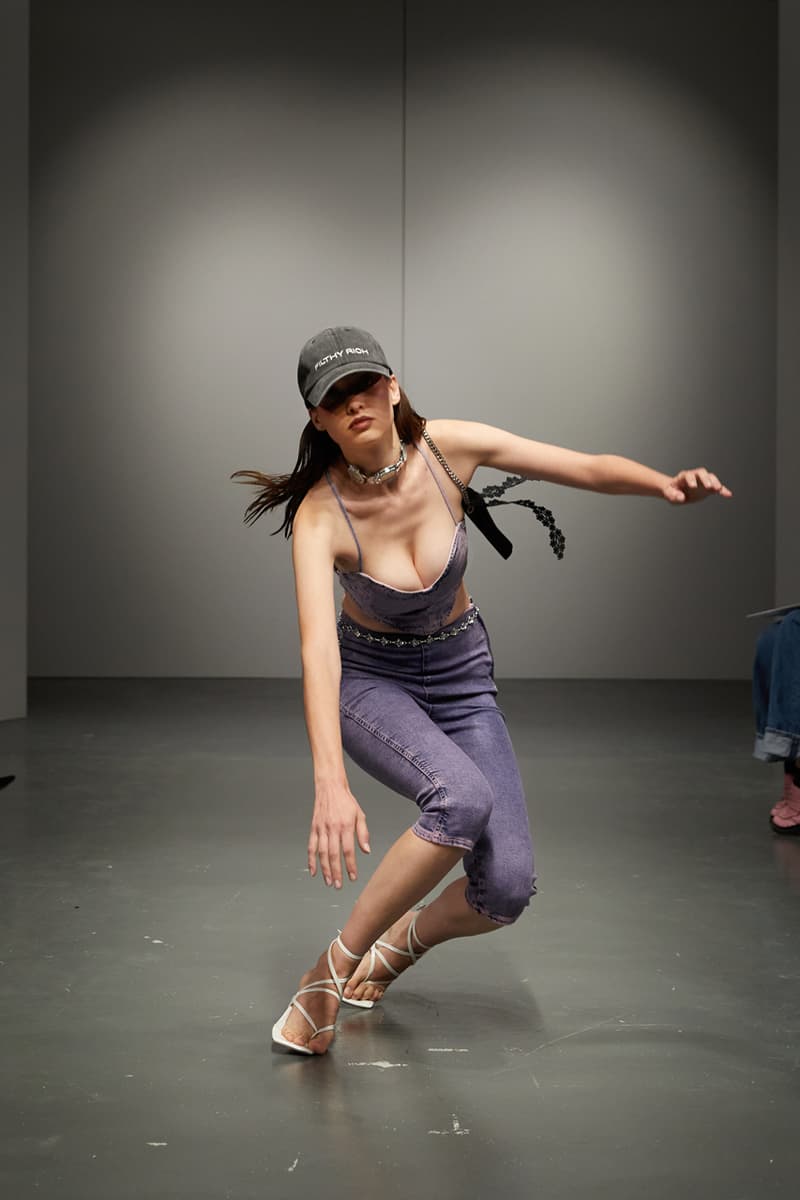 14 of 20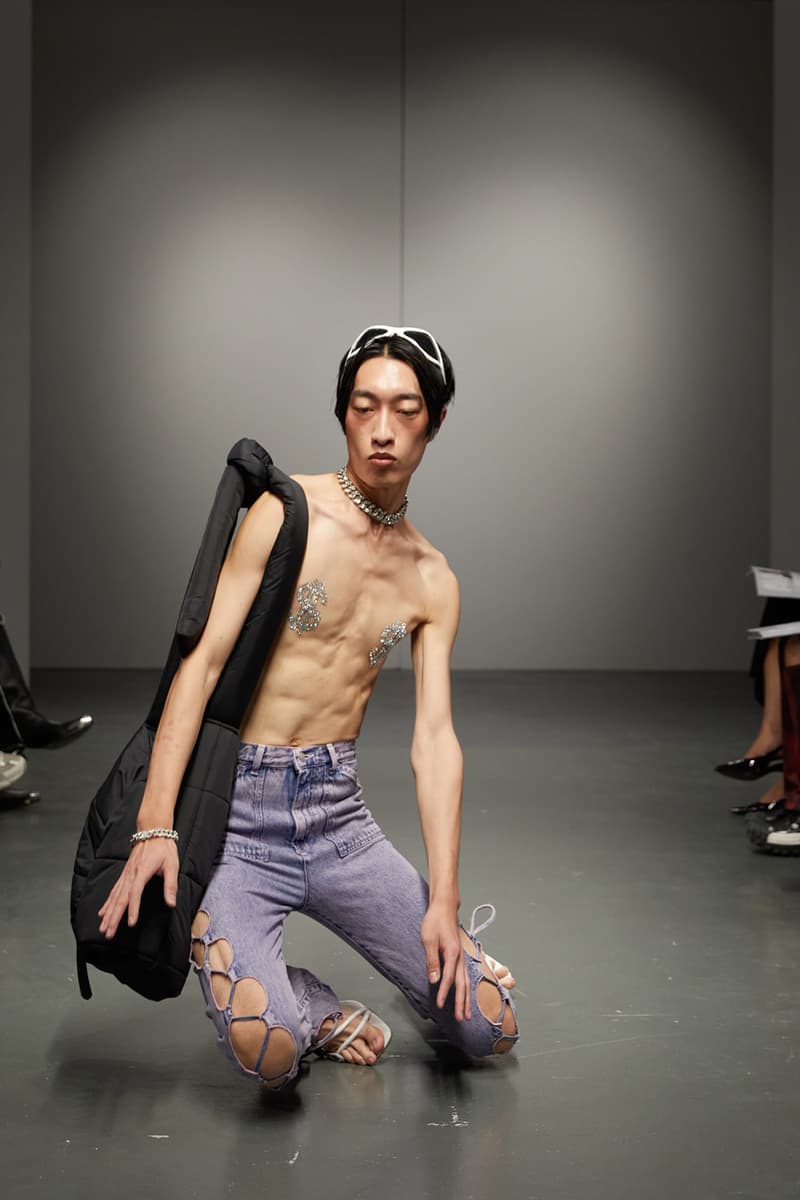 15 of 20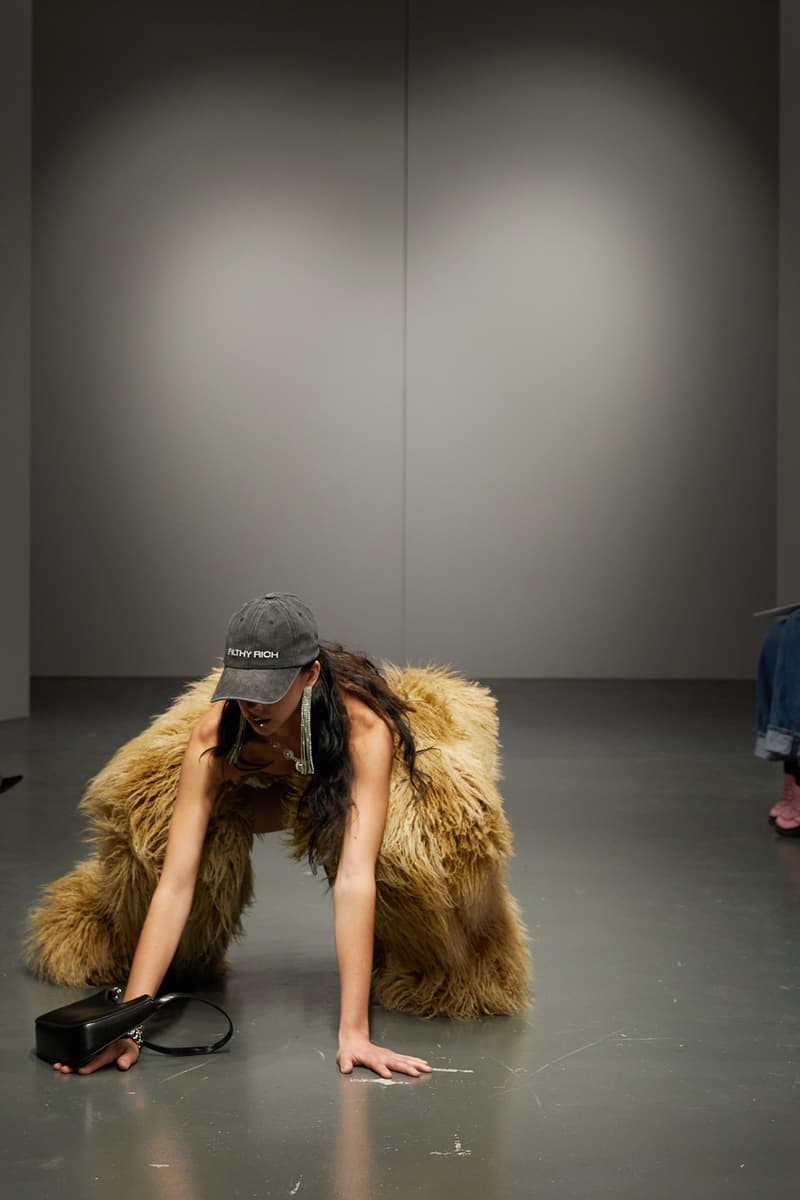 16 of 20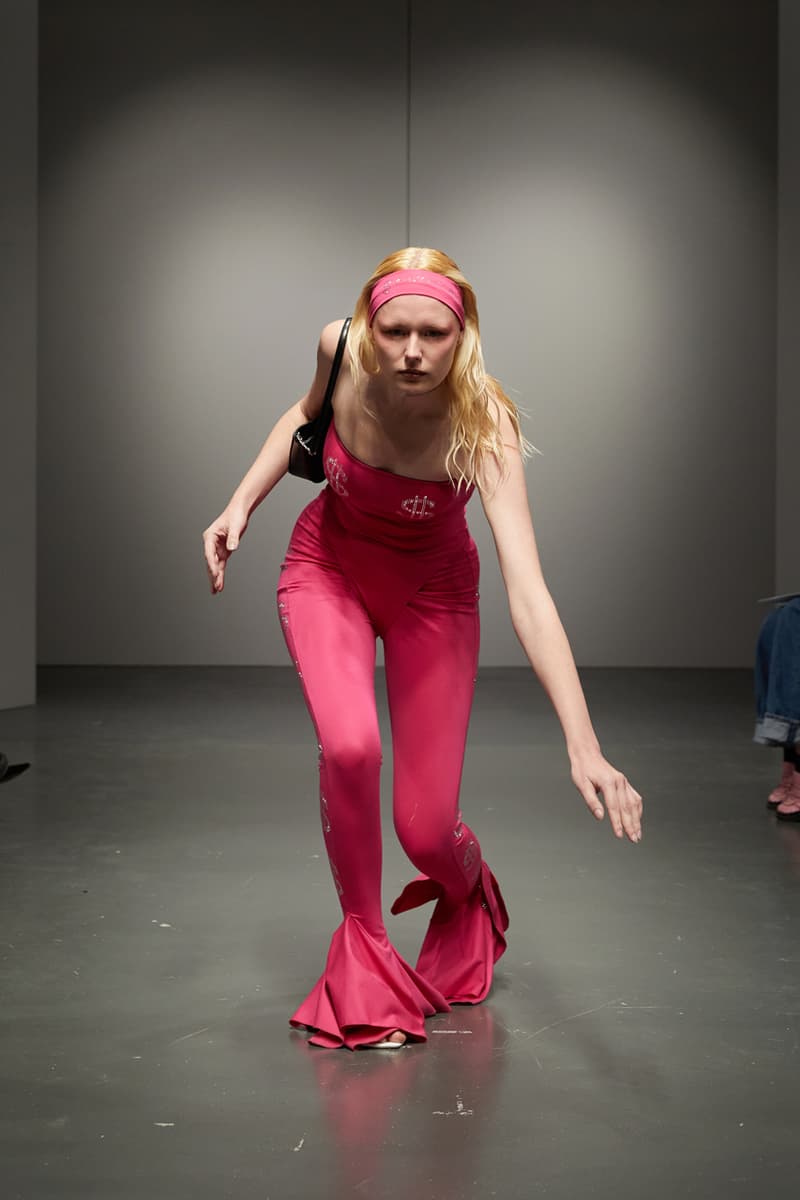 17 of 20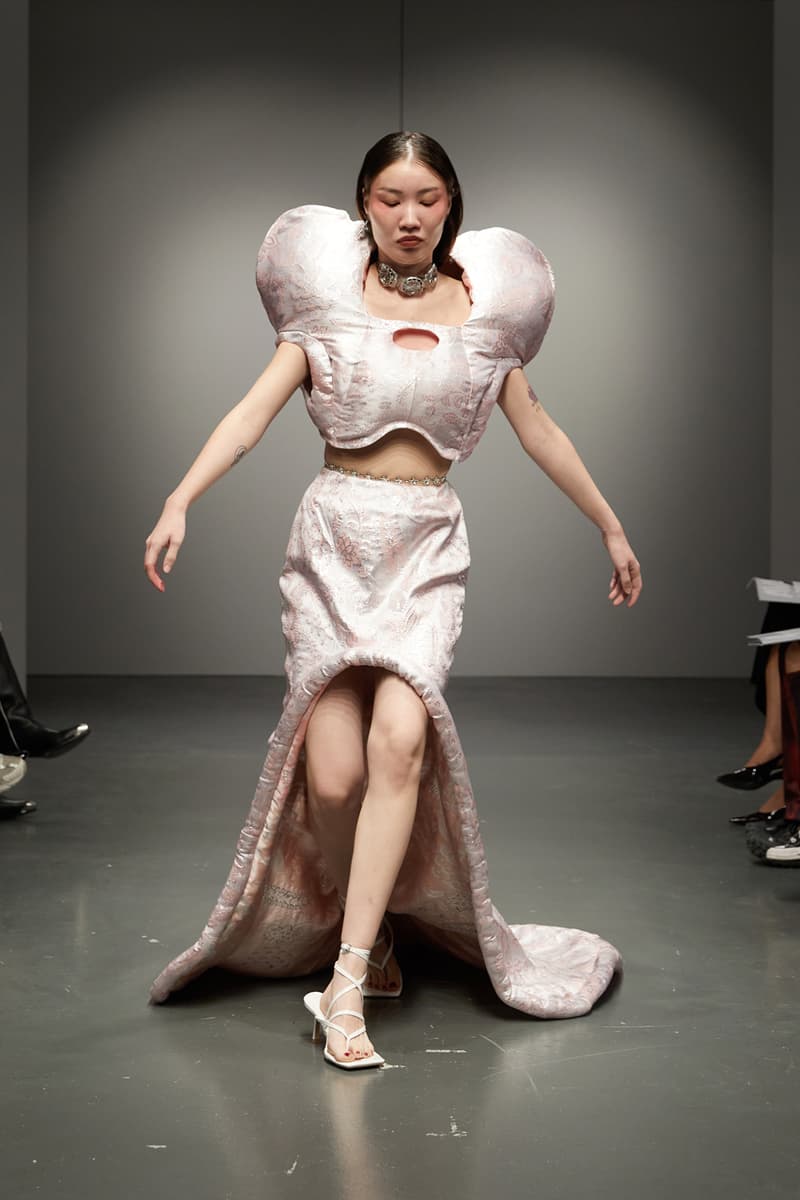 18 of 20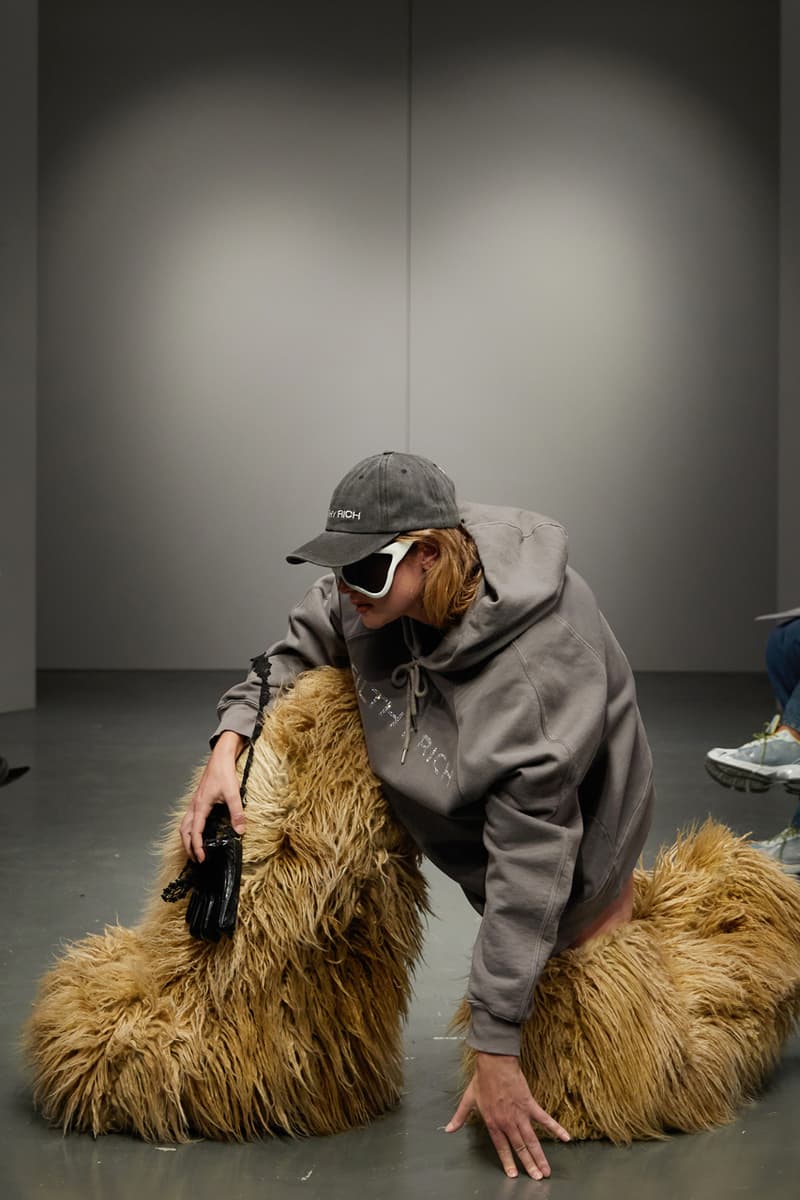 19 of 20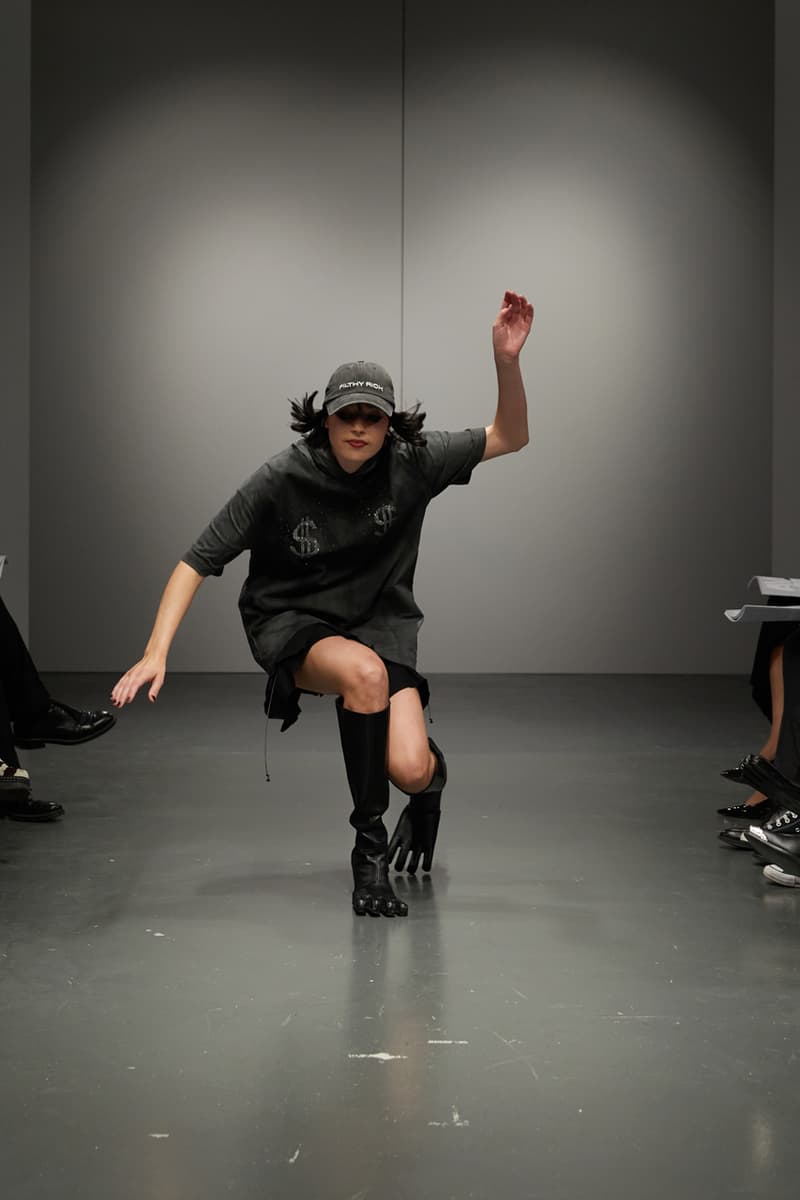 20 of 20
Famous for its eye-popping and thought-provoking "Finger and Claw" footwear, AVAVAV is back for the Spring/Summer 2023 season, in a very dramatic fashion.
The brand's Creative Director, Beate Karlsson, tripped up the final leg of shows for Milan Fashion Week – quite literally, with models falling on the runway – with a debut, nouveau riche collection of ready-to-wear and accessory items that conceptualized the ideal of "success and failure."
With money (and the pursuit of it), as the collection's inspiration, Karlsson sent a dizzying cadre of models down the runway in blinged-out bathing suits with dollar-sign emblems, sheath dresses that toyed with familiar designer logo implementation, extremely oversized hoodies and jackets, padded shoulders and artisanal denim. Textures were a big part of the collection, as knee-high "Moonster" boots received an extravagantly furry treatment, shown alongside a pastry pink coat that was extremely woolen.
Collection colorways ranged from mint green to lilac, pink, neutrals and grey. Additionally, baseball caps adorned with icy dollar-sign emblems and the phrase "Filthy Rich" – as well as a three-piece, $300,000 USD Rolex necklace – helped to drive home the collection's 'riche' theme.
Speaking exclusively to Hypebeast about the flurry of tripped-up models and dramatic collection pieces, Karlsson says: "This collection and the runway show are an ironic observation of how we use wealth and richness as a sort of power move. Instead of using the 'demnaesk' idea of putting tacky logos and statements on expensive clothing I wanted to do the opposite. The 'Moonster' boots are constructed in thick foam to reach the voluminous silhouette. It's been a fun continuation of our 'Fingers' and a new method for us to create sculptural footwear. I thought it was fun and funny to make ridiculous statements that scream 'I AM WEALTHY.'"
"For the past year, I've embraced our generation's trend of escapism through 'fake it until you make it' energy. I've enjoyed faking richness, but there's an inevitable backlash of when reality hits you. I wanted to do an emotional sensation exposing this through the runway show, enhancing the ever-known concept of success and failure that is built around the SS23 collection," added Karlsson.
More information on the AVAVAV label can be found on the brand's website.
In other fashion week news, Ancuta Sarca revved up the footwear engine for Spring/Summer 2023.