Usain Bolt Files Trademark for Victory Pose
Following in the footsteps of the Jumpman and Dunkman.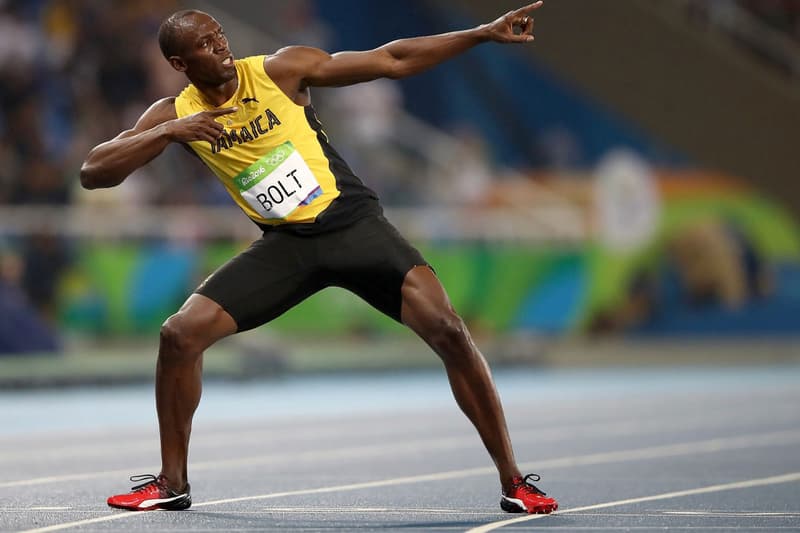 Usain Bolt has just filed a trademark for his signature victory pose. The pose in question was first made known to the masses during his record-breaking run at the 2008 Olympics in Beijing. This placed Bolt as the world's fastest man, and with it, came his signature pose where he stands with a wide stance, leaning back with one elbow bent while pointing to the sky.
The filing description reads: "The silhouette of a man in a distinctive pose, with one arm bent and pointing to the head, and the other arm raised and pointing upward." Filed on August 17, this logo — perhaps to be used like the iconic Jumpman silhouette or SHAQ Dunkman logo –is said to be connected to products such as jewelry, purses, shoes, and other sporting goods, but it also extends to offerings like catering and loyalty programs.
Usain Bolt has filed a trademark application for his victory pose.

The filing, made on August 17th, indicates that @usainbolt plans to use the logo in connection with:

1. Sunglasses
2. Jewelry
3. Bags
4. Clothing
5. Sporting goods
6. Restaurants and sports bars#UsainBolt pic.twitter.com/dxuUfPJbE1

— Josh Gerben (@JoshGerben) August 22, 2022
In other sports news, fan week at the US Open Tennis Championships returns in a stellar fashion.