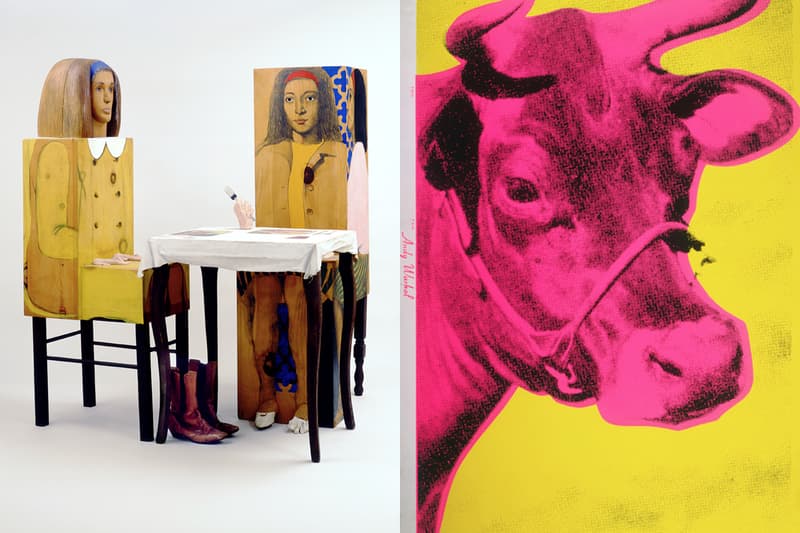 Pop Artist Marisol Gets Renewed Focus in New Exhibition at Pérez Art Museum
A unique joint exhibition of work showcasing the parallels between her and fellow collaborator, Andy Warhol.
---
Who is Marisol Sol Escobar? What was her contributions to art and why do we remember her now? These are some of the many questions that are being answered in a new exhibition at Pérez Art Museum (PAMM) in Miami.
Born in Paris to a wealthy Venezuelan family, Marisol Sol Escobar — simply known as Marisol — was once revered as a leader of the burgeoning field of Pop Art. This was in the 1960s, a decade well celebrated as a pivotal moment in the canon of 20th Century art — thanks to figures such as Roy Lichtenstein and Andy Warhol.
Speaking on the latter, Warhol had befriended the young Venezuelan artist, whose figurative sculptures similarly commented on a range of socio-political topics — from Coca-Cola to the Kennedy family. While Warhol's popularity skyrocketed, Marisol's influence would largely be forgotten, as the white male-dominated Pop narrative would take control of the art market.
Having debuted at the Andy Warhol Museum in Pittsburgh in 2021, Marisol and Warhol Take New York explores the friendship and working relationship between both artists — focusing particularly on the parallels in their rise, along with surveying their influence on the New York art scene and on one another.
"Somehow, [Marisol] was written into the history as a footnote, a marginal figure, when in actuality she was at the center. And not only was she at the center, but she also influenced one of the most celebrated figures in the history of the movement: Warhol," said Andy Warhol Museum curator, Jessica Beck, in a statement.
Marisol and Warhol Take New York is approaching its final weeks and will conclude at PAMM in Miami on September 5.
In related news, Andy Warhol's relatives will auction rare artwork from his college years.
Pérez Art Museum
1103 Biscayne Blvd
Miami, FL 33132