John Geiger and Nike Have Settled Their Trademark Infringement Lawsuit
Geiger announced that the two parties came to an "amicable resolution" and that the design of his GF-01 would be modified.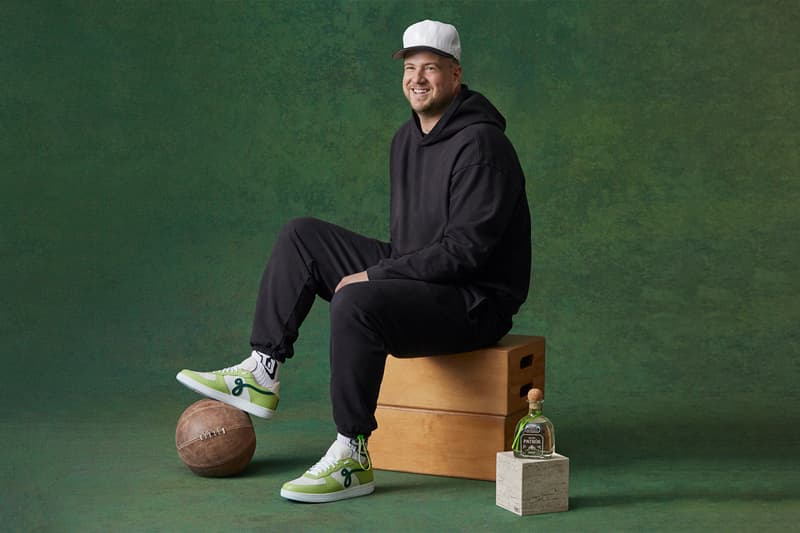 After a year-long battle independent designer John Geiger and Nike have settled their trademark infringement lawsuit. Per a post on Geiger's Instagram, the battling parties have come to an agreement that "allows John Geiger to continue building his brand while also respecting Nike's intellectual property rights in its iconic Air Force 1 trade dress." Geiger will modify the design of his GF-01, a shoe that Nike claimed infringed upon the registered trade dress of the Air Force 1, and the resolution includes a consent judgment — an agreement that resolves a dispute between two parties without admission of guilt or liability on either side.
Nike first brought suit against Geiger and footwear manufacturer La La Land in August 2021, stating that the La La Land-produced GF-01 sneaker "[capitalized] on Nike's reputation and the reputation of its iconic shoes" and that Geiger's brand was attempting to create "confusion in the marketplace." Geiger responded with a statement of his own, saying "I'm preparing to fight this battle for all creators and underdogs fighting the same uphill battle as me. I've been very clear throughout the two years of developing and selling the GF-01 that this silhouette was inspired by Nike and also made sure that anyone purchasing the shoe is aware it is a designer shoe crafted with higher-end materials and quality, along with my trademark and changes to the silhouette."
Geiger was open about the trials and tribulations of the lawsuit over the course of the last year, often taking to his social media platforms to fill his followers in on the case's progression — and defiantly fire shots at Nike. He was no stranger to marketing the trial either, hiring the former general counsel for of YEEZY Apparel to lead his defense team and making NFTs that included digital copies of court documents. In February of this year, Geiger filed a countersuit of his own — stating that it was unlikely consumers would confuse the two models. He was also was granted a separate US trademark for the GF-01 in June.
Geiger's company hasn't been the only one to feel the legal wrath of the Swoosh this decade: Nike has also sued StockX for their "Vault" series of NFTs, gone after MSCHF for the "Satan Shoes" and taken umbrage with Drip Creationz' customs as well, all in an effort to protect the intellectual rights of their most famous products as they continuously enhance their DTC strategy and make further moves into the metaverse.
The redesigned GF-01 will likely be revealed soon, but in the meantime be sure to catch up all of the freshest kicks coming your way by checking out the latest installment of our weekly Best Footwear Drops series.