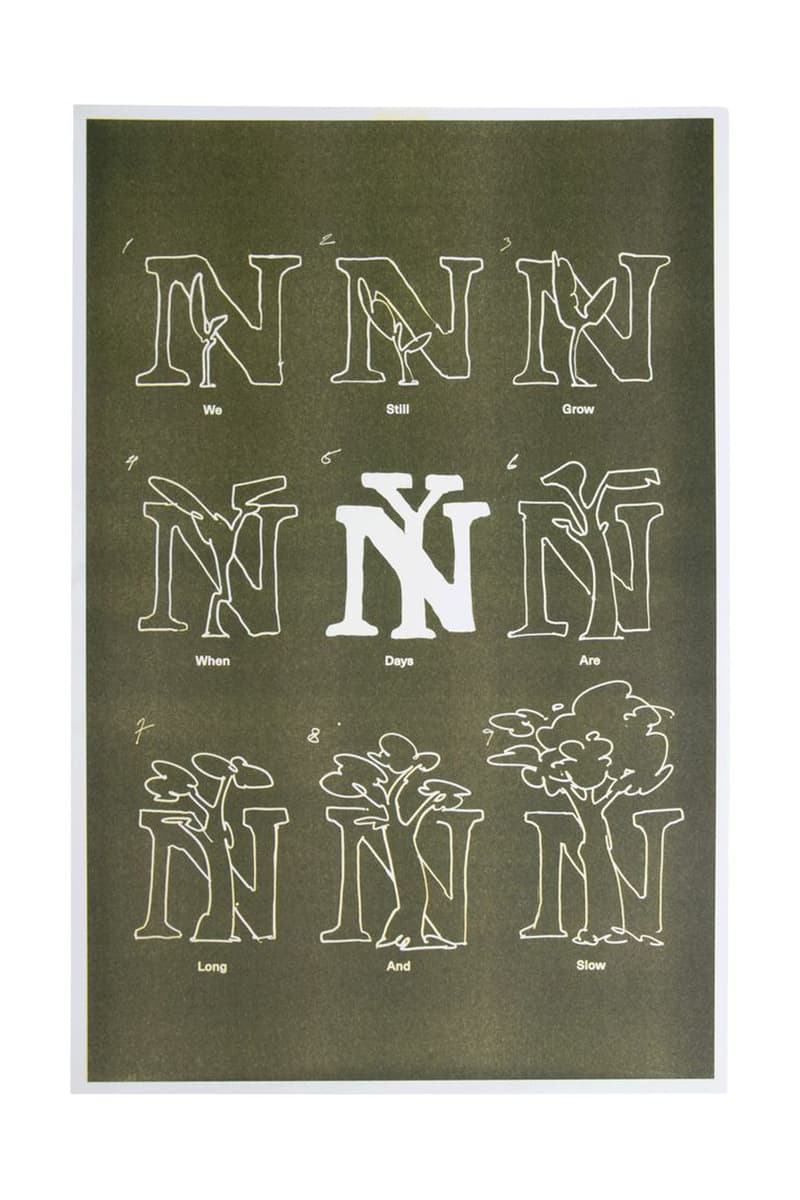 1 of 2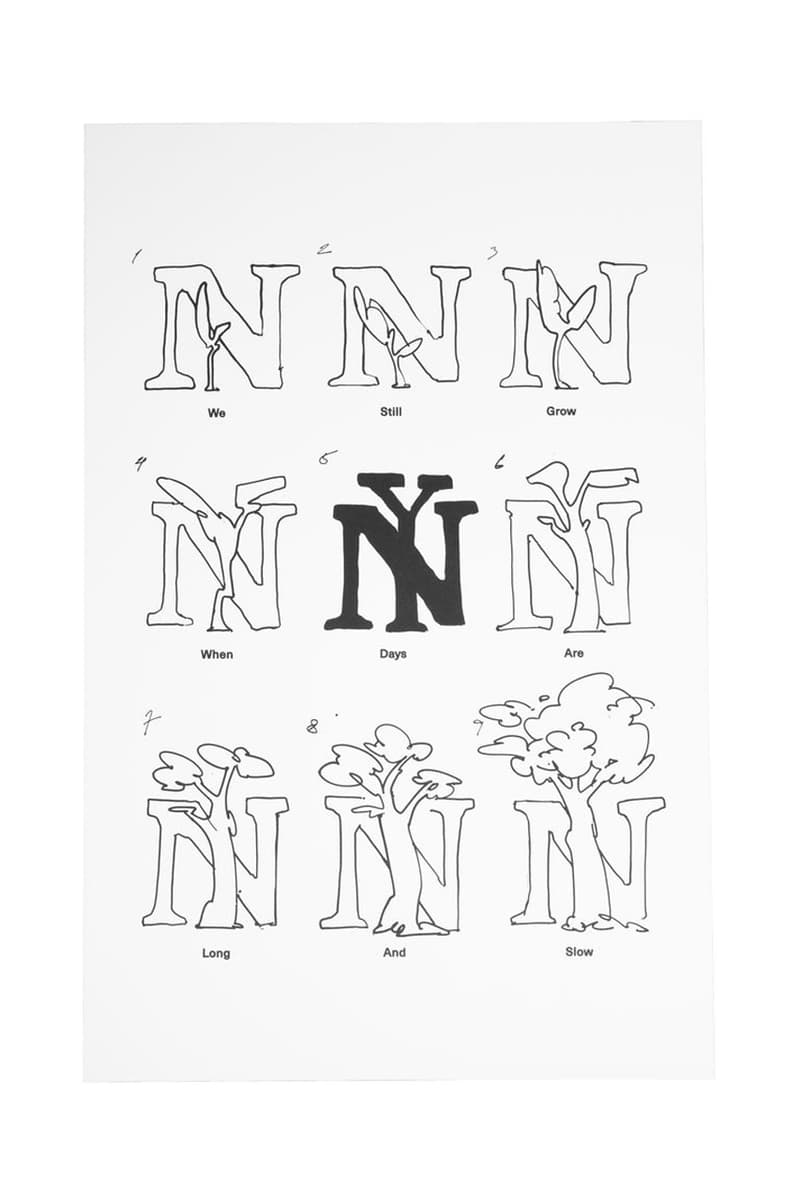 2 of 2
Jennet Liaw Reminds You to Slow Down in New Risograph Prints
Available to purchase via Basic.Space.
---
Jennet Liaw is a multi-disciplinary artist and designer best known for her graphic murals and illustrative take on typography. Based between Los Angeles and New York City, Liaw regularly works at the intersection of fashion, entertainment and music, for a client list that includes Nike, adidas, Universal Music and Netflix, amongst many.
Made in conjunction with Basic.Space, Liaw has released two new risograph prints titled NY Grows. The artwork features Liaw's take on the iconic New York Yankees monogram by subtly replacing the letter 'Y' with a seed that slowly grows into a tree. Just below each stage, the artist conveys the message: 'We still grow when days are long and slow.'
NY Grows is a "reflection of slower seasons in a busy city," according to the artist, adding that "as we move forward from challenging times, we gain awareness that growth looks different in the quiet for those who root their identity in chaos and noise."
The 11 x 17 inch print is available in both green and white and comes signed and numbered by the artist. NY Grows is also notably produced using a sustainable printing method that uses plant-based inks through an energy efficient machine with a minimum amount of waste. As such, each print will be rendered unique through imperfect registration marks and uneven coverage. The prints are available to purchase for $35 USD each at Basic.Space.
For more on art, teamLab will present a digital aquarium to The Newark Museum of Art.