Nick Kyrgios Violates Wimbledon Rule by Wearing Jordans on Court
"I just like wearing my Jordans."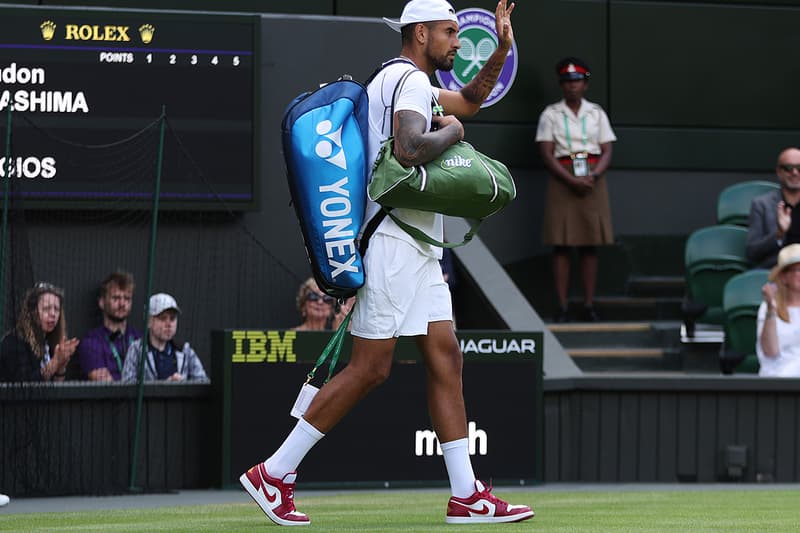 1 of 2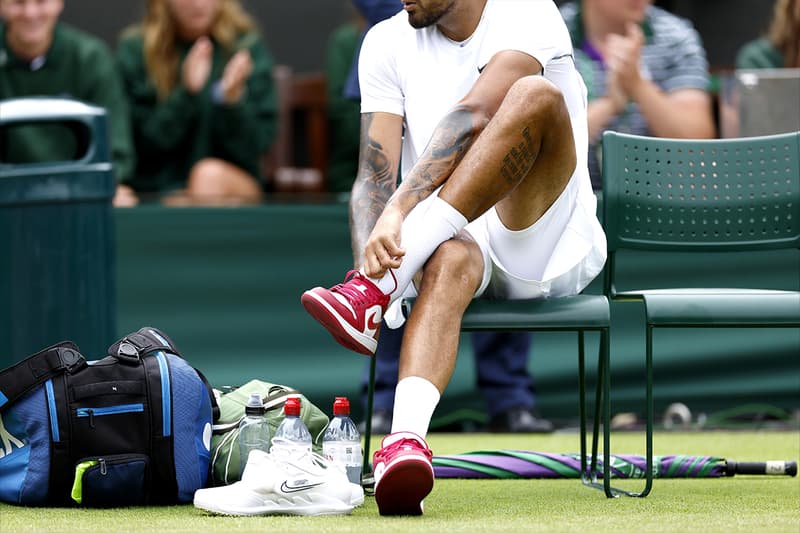 2 of 2
Nick Kyrgios violated the competition's apparel rule and was seen wearing the Air Jordan 1 Low in "Cardinal" Red/Gold to Wimbledon,
During his post-match interview, Kyrgios found himself in hot water when being asked why he opted to wear all-white attire. "Because I do what I want. I just like wearing my Jordans." he said. "No, I'm not above the rules, I just like wearing my Jordans. I'll wear some Triple Whites tomorrow."
Wimbledon rules state, "Competitors must be dressed in suitable tennis attire that is almost entirely white, and this applies from the point at which the player enters the court surround. White does not include off-white or cream."
Kyrgios' attitude towards the violation has sparked rage from tennis purists online, with some calling for the athlete to be fined.
? "Any publicity is good publicity, right?"

Nick Kyrgios was not taking the bait when asked about his attire at #Wimbledon. ?❌#BBCTennis pic.twitter.com/3YSeY0zIAr

— BBC Sport (@BBCSport) July 4, 2022
In case you missed it, Rafael Nadal officially withdrew from Wimbledon.