Marvel to Celebrate 60 "Beyond Amazing" Years of 'Spider-Man' New Products and Experiences
Featuring comic book covers, immersive exhibits and more.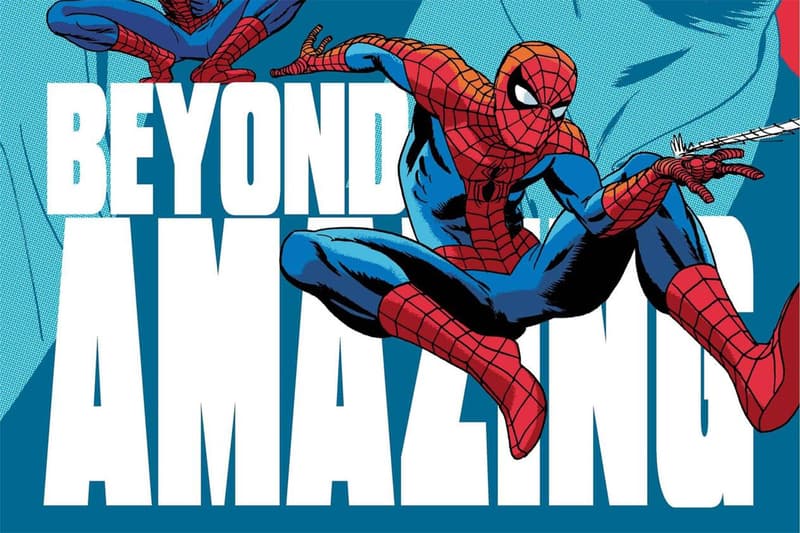 In honor of the 60th anniversary of Spider-Man's comic book debut, Marvel is set to commemorate the iconic character with its newest "Beyond Amazing" initiative that features global marketing, special consumer products and immersive experiences. The wall-crawling icon has made an appearance in a plethora of motion pictures, comics, video games, toys and more, and it's only right that the media franchise celebrates his profound impact on the globe.
"Very few characters have touched the lives of fans around the world the way that Spider-Man has over the past 60 years," says Paul Gitter, SVP, Marvel Consumer Products. "We're thrilled to be collaborating with best-in-class brands on unique Spider-Man offerings that continue to expand Marvel's leadership in the lifestyle space."
On the product side you can expect to see 20-show-stopping comic book covers from various artists that interpret the famous Marvel character's pop culture influence as well as an expansive streetwear collaboration. In terms of experiences, Marvel is setting up "Beyond Amazing – The Exhibition" which will be located in the Comic-Con Museum in San Diego, CA. Die-hard fanatics of all ages will be lent the opportunity to tour through the Web-Slinger's classical art, costumes, movie props and more. Lastly, Marvel's Spider-Man Remastered and Marvel's Spider-Man: Miles Morales will launch on PC for the first time, the former of which will debut on August 12, 2022 while the latter will drop during Fall 2022.
For other news, peep a closer look inside the Disneyland Paris Avengers campus.