Madsteez Brings Mexico's Agave Fields to New York in a One-Day-Only Immersive Experience
Inspired by his recent trip to Jalisco, Mexico.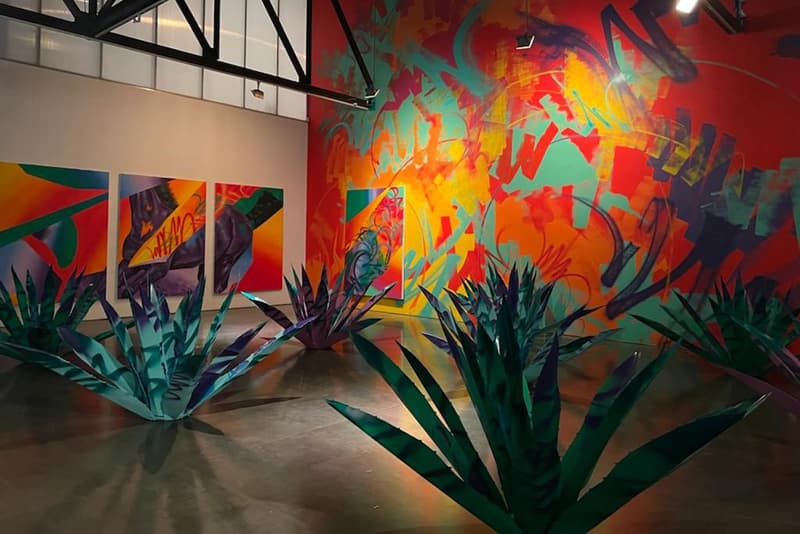 Street artist Madsteez has unveiled a one-day-only vibrant new exhibit in Manhattan's Chelsea neighborhood. Entitled Visions of Agave, the experience sees Madsteez bring the serene agave fields of Mexico to the city in celebration of National Tequila Day.
Teaming up with Hornitos Tequila, the artist says he was inspired to create the art experience following a recent trip to Jalisco, Mexico. While many people aren't able to visit the tequila region in person, Madsteez wanted to encapsulate not only the dynamic essence of its agave fields but also the rich and cultured history behind them.
"My inspiration for Visions of Agave came from spending time in the agave fields and watching the Jimadores perfect their craft of harvesting the agave plants – an art form that has been passed down over many generations," Madsteez told Hypebeast. "I was able to view and experience the wonders of the origin of Hornitos Tequila in the agave fields at both sunrise and sunset, and I wanted to recreate those beautiful scenes in my own vision and color palette."
Those attending the exhibition will have the opportunity to learn about what goes into the ancient facilities of tequila, from the landscape itself to those working in the fields to harvest agave. Guests will also be able to try custom cocktails first-hand and will be entered to win a trip to Jalisco to experience the agave fields at the origin of Hornitos tequila first-hand.
Madsteez's Visions of Agave is taking place on Thursday, July 21. Visitors must be 21+ and can RSVP to the event online.
View this post on Instagram
Studio 525
525 W 24th St.
New York, NY 10011
In other design news, Haeckels has unveiled a major rebrand alongside its new London store.