A Fan-Favorite 'Halo 2' Demo From 2003 Will Finally Be Playable
The demo was shown by developers at Microsoft's E3 presentation.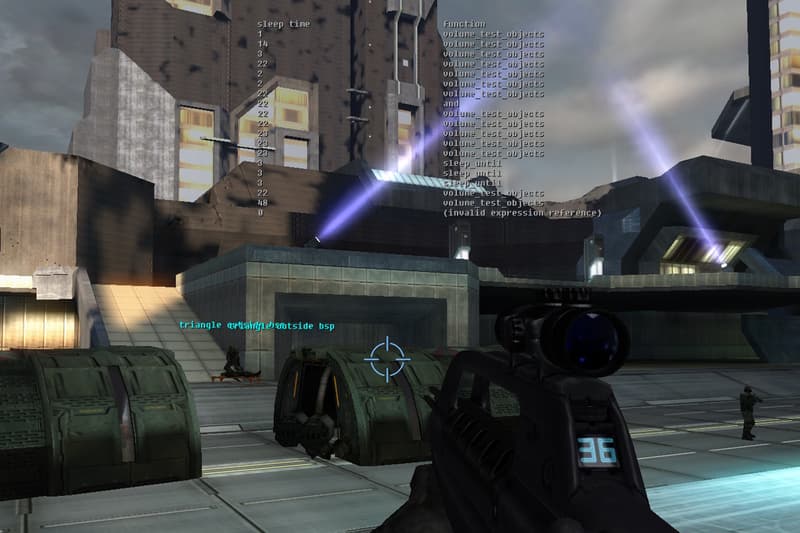 When Halo 2 was demoed during Microsoft's E3 in 2003, fans went wild for Earthcity. Featuring early plans of the game's Outskirts and Metropolis levels, the demo shows the Master Chief protecting the city from a siege.
The demo began with an introduction by Sergeant Avery Johnson directly to the audience. The presentation utilized a heavy-scripted path, where the Master Chief must destroy Warthogs, Shadows, Ghosts and more.
"Yo! Demo b***ch! Ya want anything? Didn't think so. Kill the lights!" Sergeant Johnson says, breaking the fourth wall after he kicks a Grunt.
While loved by fans, the final Halo 2 product bore little resemblance to the E3 demo. It would later be revealed that Bungie reportedly put together the demo out of pressure to show material at E3, knowing that the game would look a lot different from the sample.
The developers behind Halo, however, have now announced that they're working on making the demo playable.
"We've teased this in a few of the shots above, but I can confirm we are working on a rebuild of the original E3 Earthcity scenario that makes it playable in modern retail Halo 2," the blog post read. "This was NOT a trivial process, and we should probably layer on a whole page of caveats that come with taking a demo map for an engine that no longer exists and getting it to not blow up the current lightmapper (among other issues that come from letting people go into areas that were never intended to be seen)."
Developers noted that the demo was never intended to be played "off script," making the process of adapting it highly complex. Add in that the code was written 20 years ago and "made to work around various bugs of the engine at that time."
"Not a joy to decipher and translate into the modern engine, to say the least," developers added.
The demo will be made playable in Halo 2 on PC, which was last remastered in 2014. No release date for the demo has been shared just yet.
In other gaming news, God of War Ragnarök will launch this November for PS4 and PS5.