George Clooney's Infamous Nipple Batman Suit Is Currently Auctioning for $40,000 USD
As a part of Heritage's Hollywood & Entertainment Signature Auction.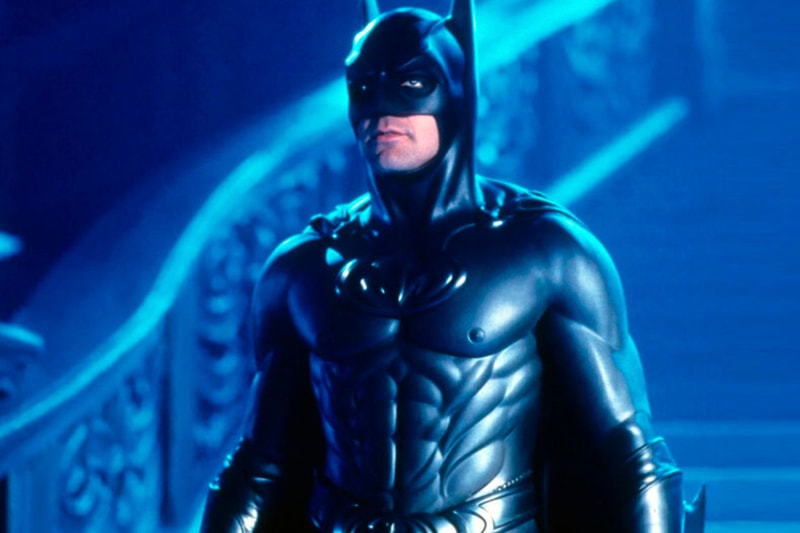 George Clooney has had a slew of iconic roles in his career, one being his portrayal of the titular superhero character Batman. Clooney starred as the Caped Crusader in Joel Schumacher's 1997 Batman & Robin.
However, due to the pronounced plastic nipples on the Bat-suit, this particular Batman became one of the most ridiculed in the franchise. Decades later, the infamous suit is now up for auction at Heritage Auctions for an opening bid of $40,000 USD. In a statement regarding the suit, Heritage's VP Joe Maddalena said,
"This is easily the most famous – and infamous – Batman costume ever designed, as evidenced by the fact that all these years later, it continues to make headlines every time Tim Burton and George Clooney get asked about it.

But to his credit, Joel Schumacher never apologized for the 'Bat-nipples.' In fact, he once told Vice, 'I'm still glad we did it.' And I am just as glad we have the chance now to offer this piece of cinema history to someone who can appreciate the costume as much as Schumacher clearly did."
While the nipples were acknowledged by Schumacher, the design was in fact the brainchild of the Batman franchise's lead sculptor Jose Fernandez. Fernandez has since defended his choice, calling it "all about anatomy" since the comics always seemed like it was just spay paint on a body. Heritage Auctions describes Clooney's Batman suit to be fitted to Clooney. It is "constructed of cast foam latex, vinyl, resin components, leather, and other mixed media elements all expertly painted, finished and assembled on a life-size pose-able mannequin with a hyper-realistic George Clooney head with prosthetic grade false eyes. Costume pieces include a hero signature cowl, full length superhero cape with 2-cape clips, muscle tunic with signature Batman icon on the chest, muscled tights, peaked and finned gauntlet gloves, and knee-high character boots."
Those interested in placing a bid can check out the auction online at Heritage Auctions which will take palce between July 22 to 23.
Elsewhere in entertainment, Duffer Brothers give an update on Stranger Things season five timeline.