Formafantasma Creates "Temple" For X Muse Inside Grounds of Scottish Art Park
Drawing on the vodka brand's ethereal inspirations.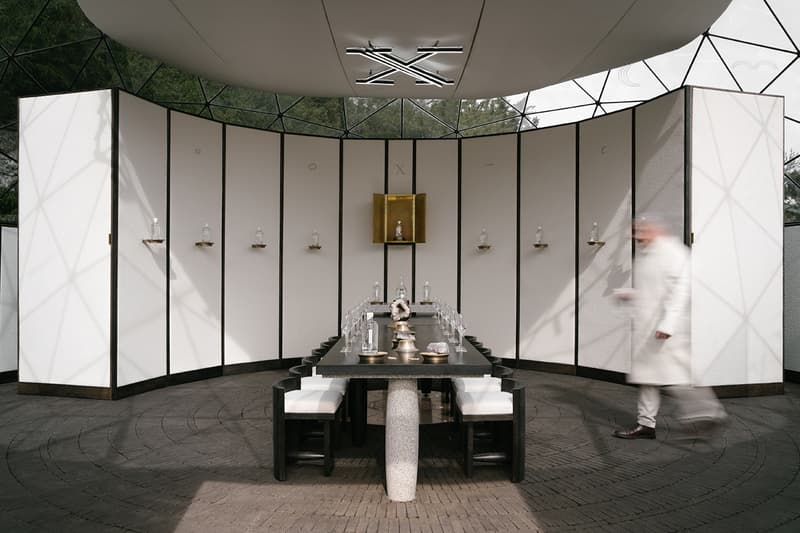 1 of 7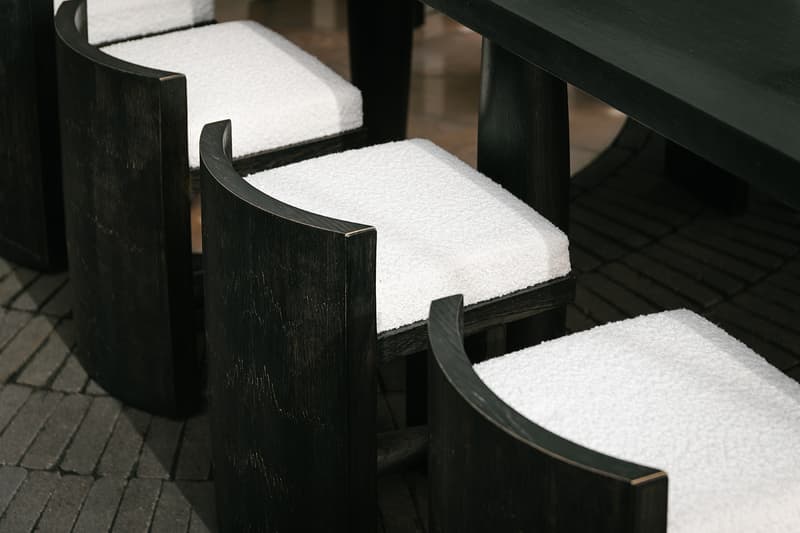 2 of 7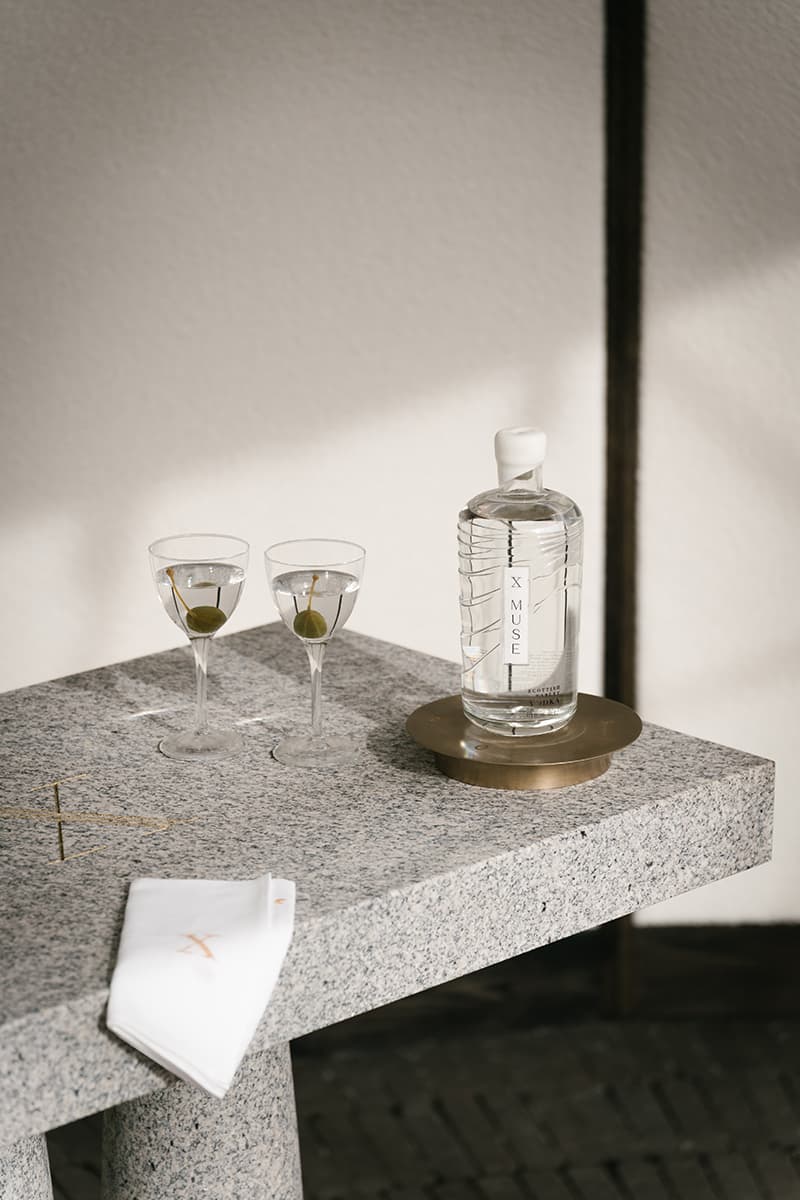 3 of 7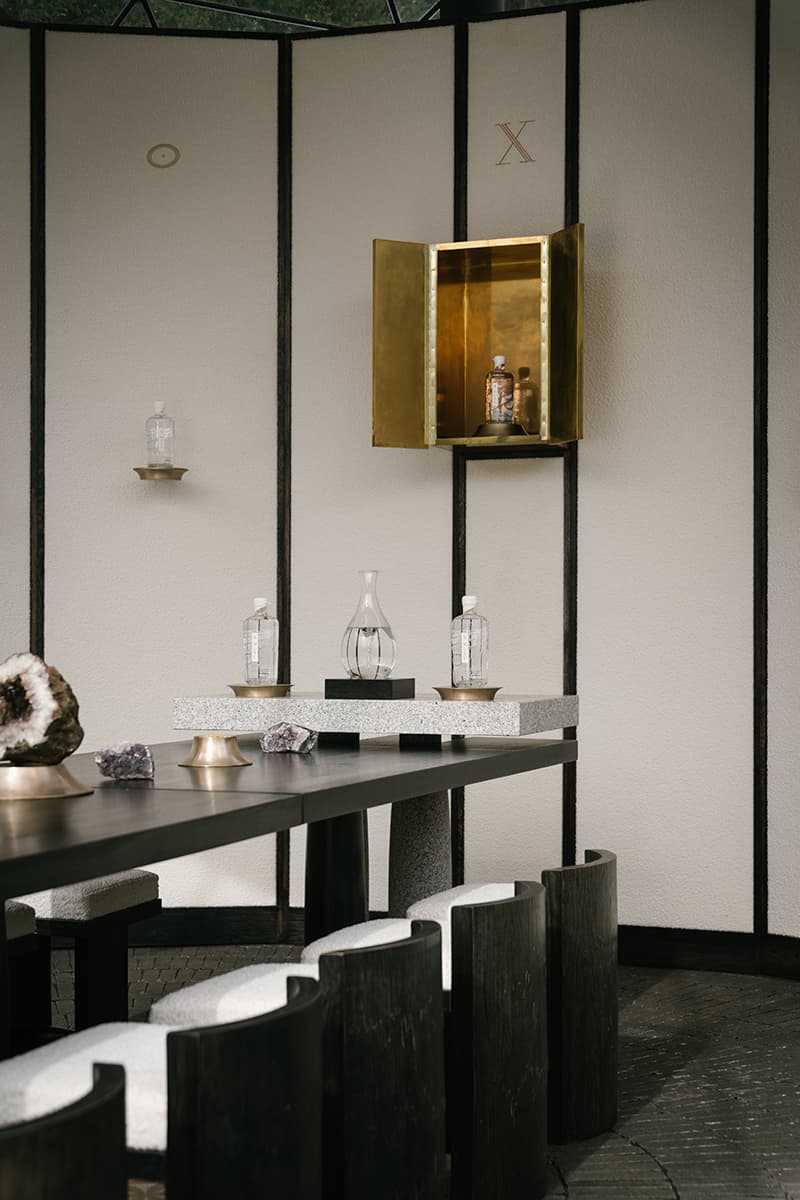 4 of 7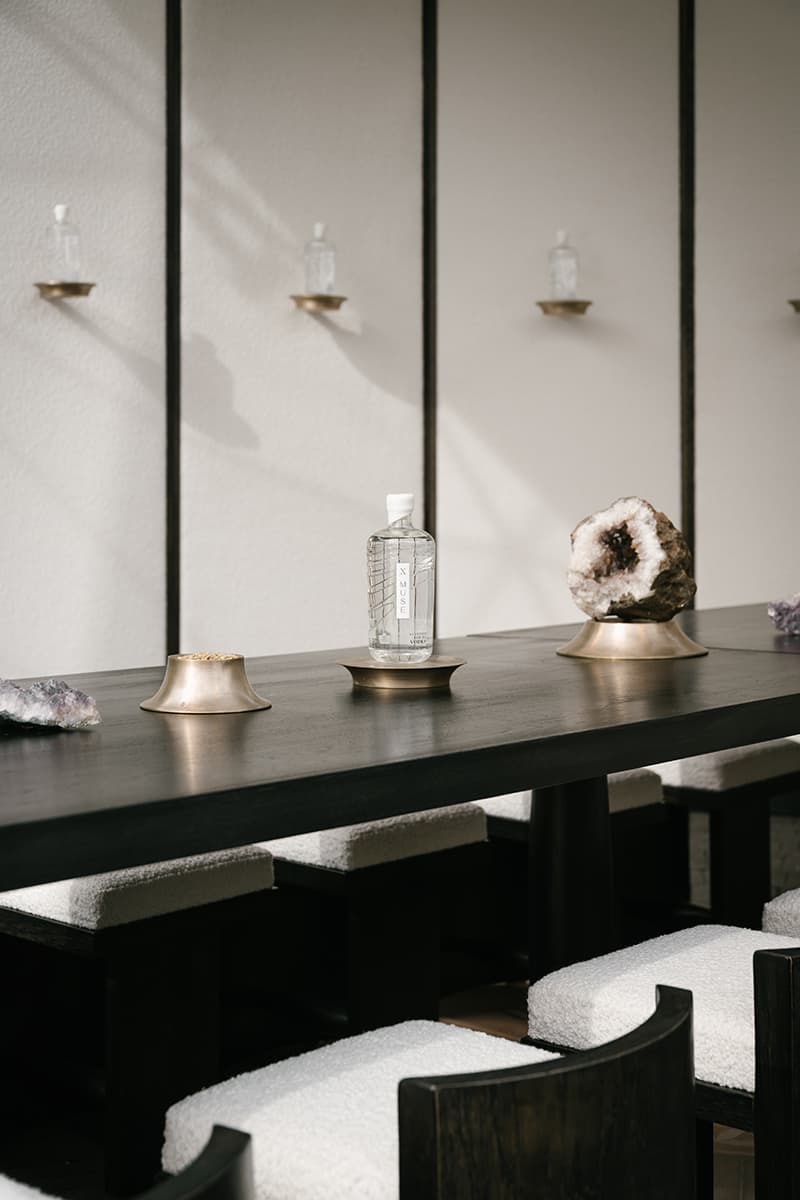 5 of 7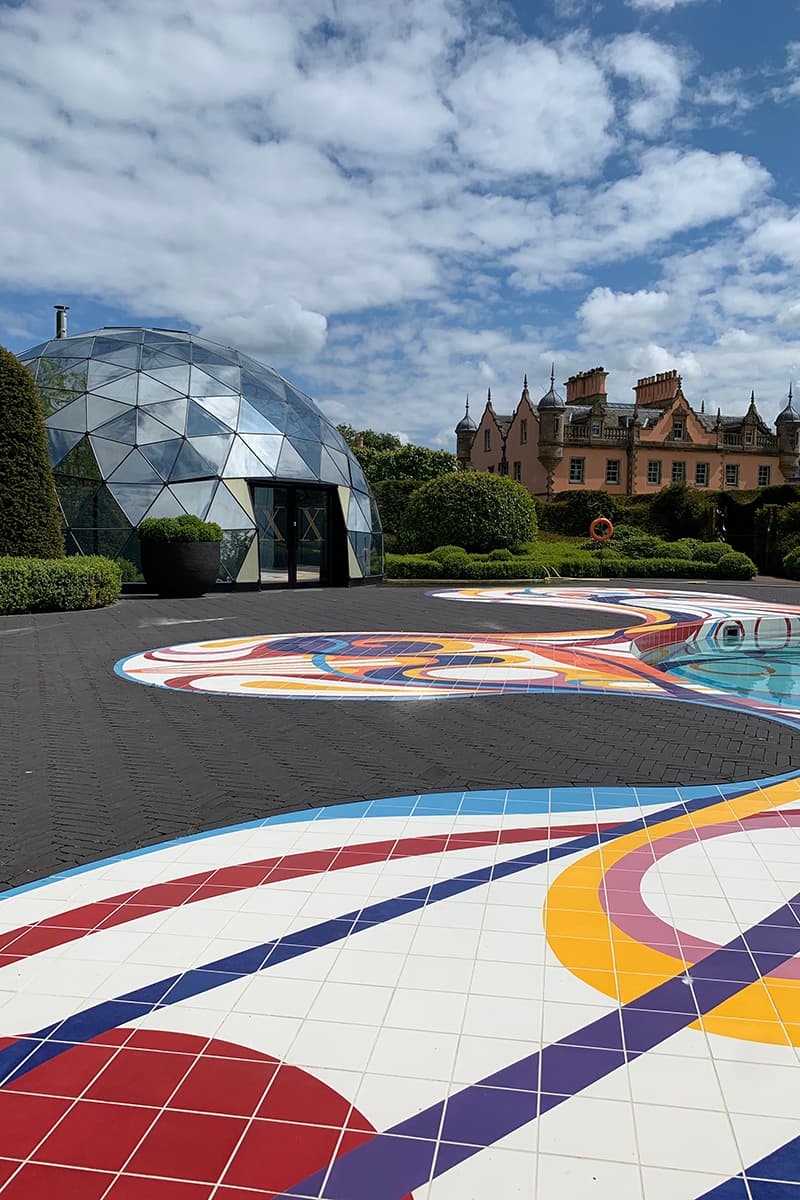 6 of 7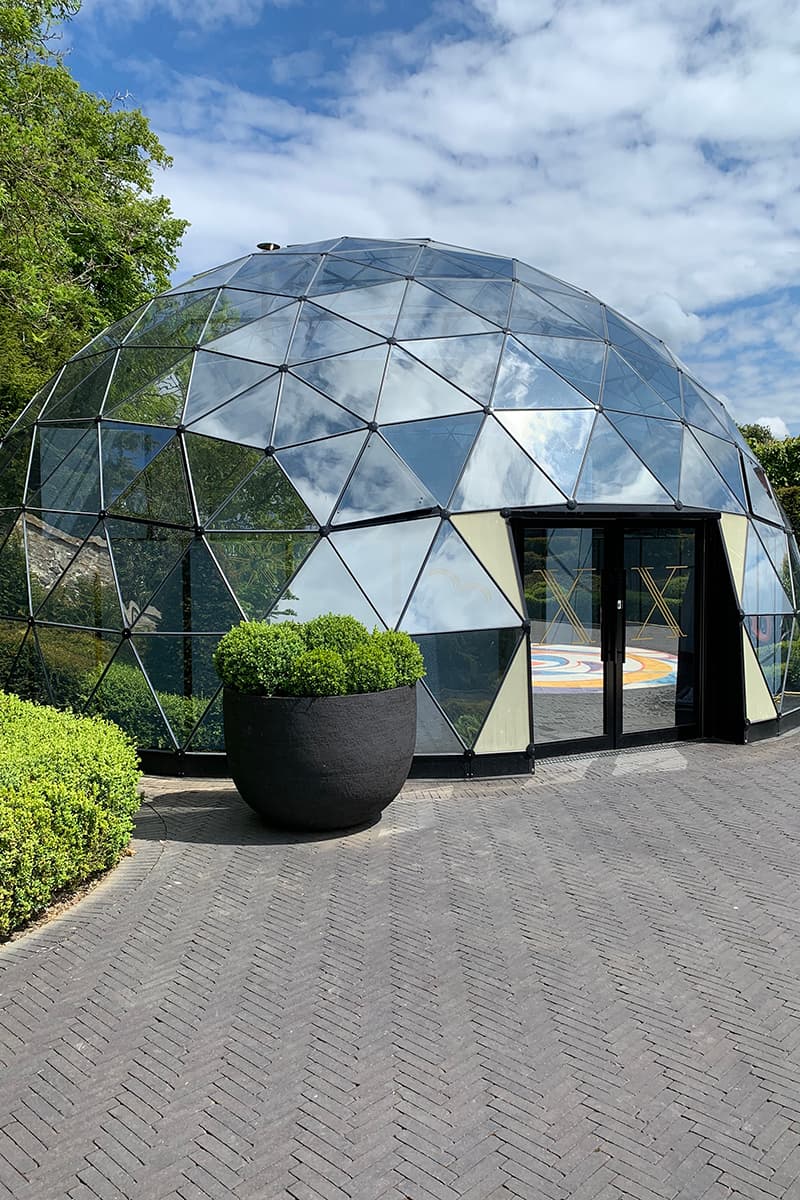 7 of 7
Milan-based design studio Formafantasma has unveiled a new site-specific installation at Edinburgh's Jupiter Artland sculpture park, which doubles up as a tasting space for Scottish vodka brand X Muse (pronounced "Tenth Muse".) The studio, led by Andrea Trimarchi and Simone Farresin has designed the spacial concept, as well as all furniture, and the apparatus and glassware used to prepare the drinks.
Named "X Muse Temple", the permanent installation sits close by to Joana Vasconcelos' colourful "Gateway" pool. It has been constructed from clear glass and allows for panoramic views while visitors are inside sampling the vodka. Formafantasma were approached to design the space thanks to their dedication to research-based, life-enhancing design. Since its beginnings in 2009, the studio has become known for its sustainable approach, which has seen it curate exhibitions on the importance of responsible forestry, and draw attention to the issue of electronic waste.
The vodka brand's founders, Robert Wilson and Vadim Grigoryan, also felt a synergy between the way Formafantasma fuse artistic practice into their design work, given that the art world has been instrumental in the making of of Muse X. Wilson, alongside his wife, co-founded the incredible sculpture park in which the temple is located, while Grigoryan has a wealth of experience in bringing and applying the power of creative thinking to luxury brands. The pair were similarly drawn to works by the poet and artist Ian Hamilton Finlay when developing the concept behind their brand, one of which is located on the Jupiter Artland grounds.
Inside the temple is where the "X Muse Helicon" tasting workshops take place. To accompany them, Formafantasma designed objects that have been handcrafted and created from materials that sourced in the UK. A metalwork studio nearby Jupiter, named Powderall Bronze, has formed each of the bronze vessels and glorifiers, while a long, central tasting table has been made from blacked oak and locally crafted Scottish granite. Around the table sit a series of low-backed oak dining chairs, and glassware produced by expert crystal makers Lobmeyr. Upon all pieces, the brand's symbols – developed by are etched or engraved.
On their design, Trimarchi and Farresin said:
"Our design practice has always been rooted in researching themes that transcend history and focus on today and the future. This is exactly why X Muse was a perfect partner for us, as the brand's ethos is about the blending of cultural history with an edgy approach to alchemy and contemporary art."
Tickets for the X Muse Helicon tasting workshops are available to purchase for £20 (approximately $24.21 USD) from the Jupiter Artland website.
Elsewhere in design, Danish fashion designer Emilie Helmstedt and Swedish studio All Matters/Studio have linked up to create a bespoke rug featuring a pattern inspired by her brain activity.