Emilie Helmstedt's Brain Activity Takes Shape as a Rug in Collaboration With All Matters Studio
The sorbet-colored piece is extracted from Helmstedt's FW22 collection.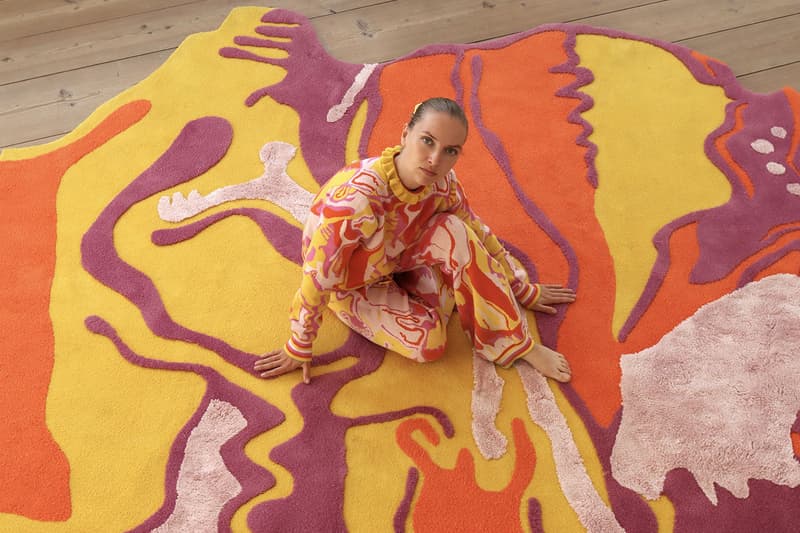 1 of 5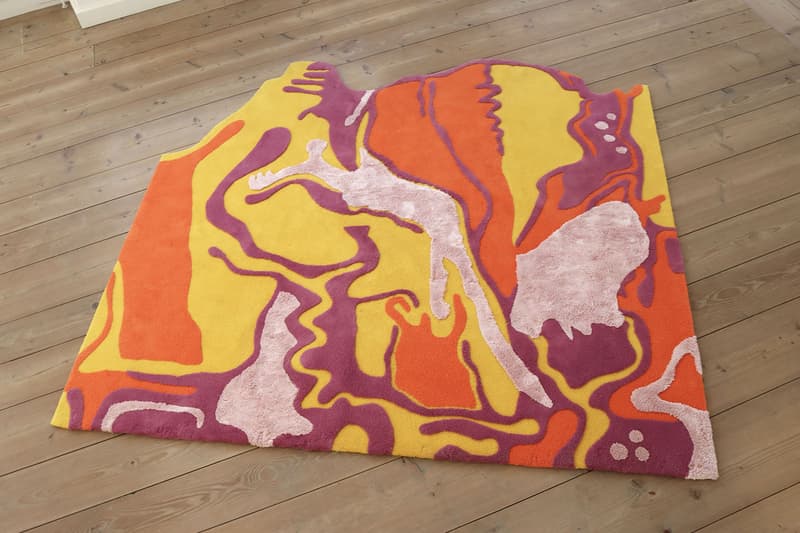 2 of 5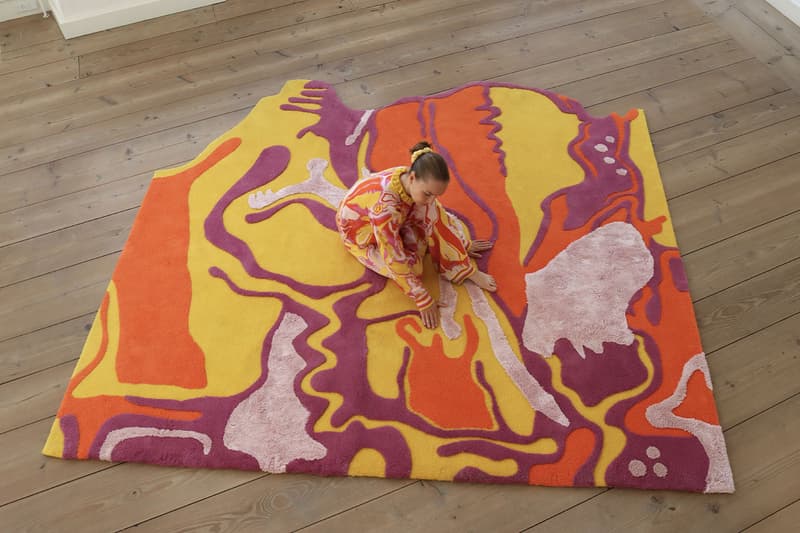 3 of 5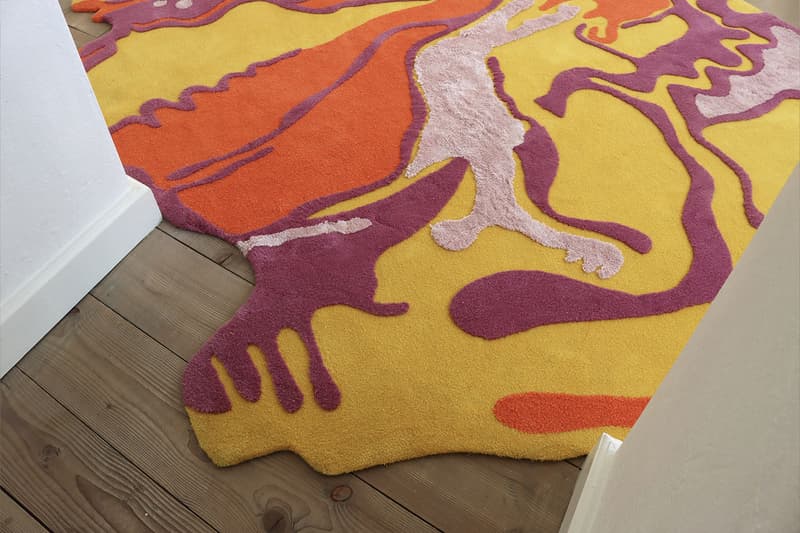 4 of 5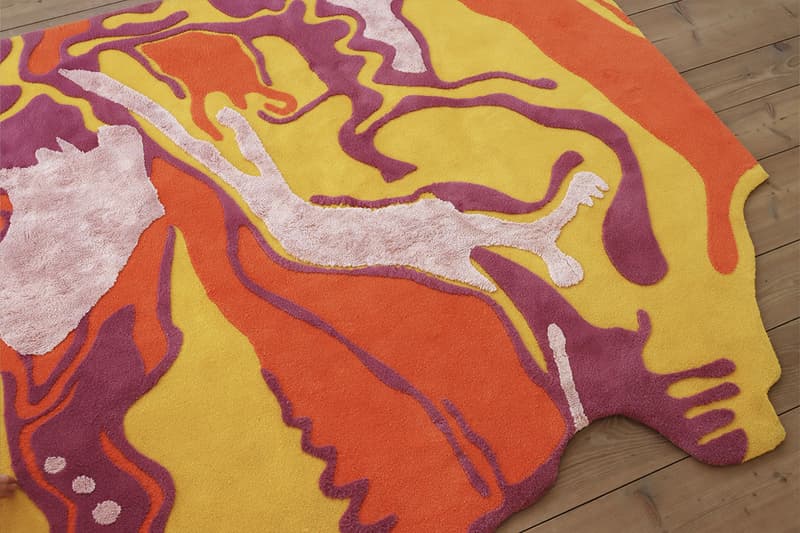 5 of 5
Danish fashion designer Emilie Helmstedt and Swedish studio All Matters Studio link up for a collaborative effort in the form of a bespoke rug. The piece was constructed following Helmstedt's print from her colorful and playful Fall/Winter 2022 collection which was concocted from the designer's own brain activity while sleeping and dreaming.
"Close your eyes for a moment – and try to sense what's happening on the inside of your eyelid," Helmstedt instructed. "All those small impulses from the light outside that appear on the inside of your eyelid and in your imagination. The more you look, the more they take shape until they finally float together into a stream of thoughts inside of the brain."
The flow of hues found on the rug – originally painted with watercolor for the initial print – mimic the brain's subtle movements of thought. Different types of yarn materials such as mohair, New Zealand wool and bamboo make up the four distinct colors to give contrast and variation to the rug.
"This year's theme at 3daysofdesign "Remember to play" seemed like the perfect frame to collaborate with Helmstedt and take part in her colourful and vibrant universe," said Fredrik Widén, Partner at All Matters/Studio.
A launch party during 3daysofdesign was done to celebrate the collaboration which is currently slated to release sometime this fall.
Elsewhere in design, Orior's new Soho flagship is a "Love Letter" to its beginnings.