Amber Vittoria's NFT Collection "Memories Of A Masterpiece" Is Trending
The collection sold out immediately and did over 100 ETH in volume in its first 24 hours on secondary markets.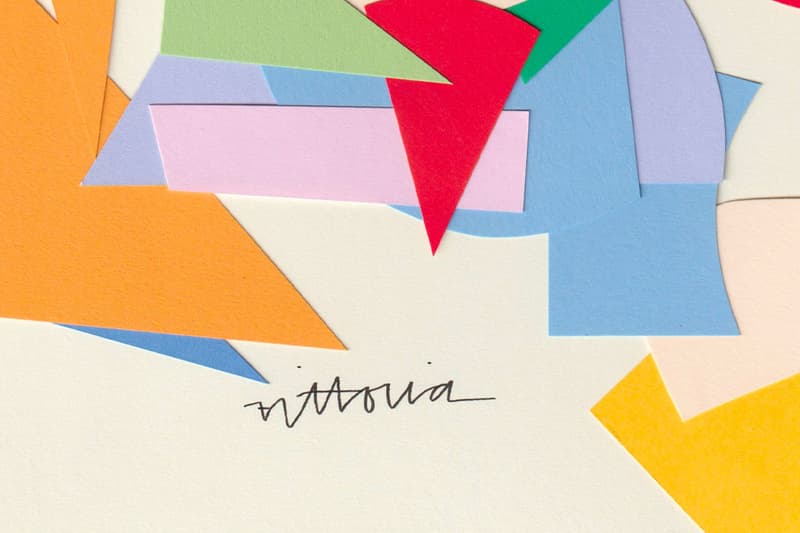 The latest NFT collection from Artist and Poet Amber Vittoria, "Memories Of A Masterpiece" has taken the Web3 community by storm. Shortly after its release, the collection began trending on Twitter as well as secondary marketplaces — reaching a volume of 100 ETH ($140,000 USD) in just 24 hours and a floor price of 0.6 ETH at its highest (roughly $840 USD), with some of the more rare works selling for as high as $15,000 USD.
I don't like to talk numbers, but the volume almost being to 100eth represents your love and support for my work.

I am forever grateful and humbled to share my ideas, art, and poetry with you all.

Thank you for showing me this love while I'm around to see it <3 pic.twitter.com/L7vwkHDswI

— Amber Vittoria (@amber_vittoria) July 15, 2022
Vittoria has exploded onto the Web3 scene, in part thanks to her collaboration with The Hundreds at NFT NYC and the support thereafter from the Adam Bomb Squad (ABS) and the broader NFT Twitter community.
Wow. What a morning. Thank you to @thehundreds @AdamBombSquad for a great start to NFT NYC and fulfilling an amazing dream of mine. Making a bombtee was incredible ❤️ pic.twitter.com/9PMpDwjWuK

— Amber Vittoria (@amber_vittoria) June 20, 2022
In a chat with Hypemoon, Vittoria shared what inspired her to jump into the world of Web3, "seeing artists support themselves, create provenance, and be able to participate actively in their secondary market – all paired with being in the thick of the pandemic – encouraged me to become a part of the Web3 space," she went on to add "what has kept me here is the community of intelligent, forward-thinking folks who will leverage this tech to better the art world."
Sharing how NFTs have changed her creative process, the artist said that "when I first entered the space, I leaned on my digital practice of art-making, as it was a bit easier for folks to understand the 1/1 nature of it. After I was in the space for a bit, and more collectors became familiar with the idea of editions of phygitals (physical collectibles paired with an NFT aspect), I began to bring my painting practice onto the blockchain."
With such a massive show of support from the ABS community and NFT Twitter as a whole, Hypemoon asked Vittoria to best describe how the response has made her feel.
"The first word that comes to mind is chaos, but that is because it is all still processing for me. It has been incredibly humbling to be able to connect with so many people through how I communicate best: painting and poetry."
Vittoria confessed that gender equality and representation remain to be some of the largest hurdles for artists in both Web3 and traditional spaces.
When sharing more about the meaning behind her work, Vittoria said "through abstracted form, ribbons of color and joyous words, my work aims to represent nuances of womanhood," adding that "I'm still working towards helping create a path towards equity for women and non-binary artists in the space, through getting my own artwork out there but also by collecting as well."
At the end of her interview with Hypemoon, Vittoria shared hints of an upcoming edition drop, which she says includes "paintings that mean the world to me." The drop is planned to take place towards the end of August with more information to be shared soon.
Elsewhere in art, Christie's launches a Web3 venture fund.
For more news about blockchain, cryptocurrency, NFTs, and Web3, visit Hypemoon.com.