Meet Sam Wise, the Kennington-Born Rap Star Living His Dream
The London-based musician talks all things music, his collaboration with Billionaire Boys Club and more at Old Trafford for Chivas' Regal FC Game Day.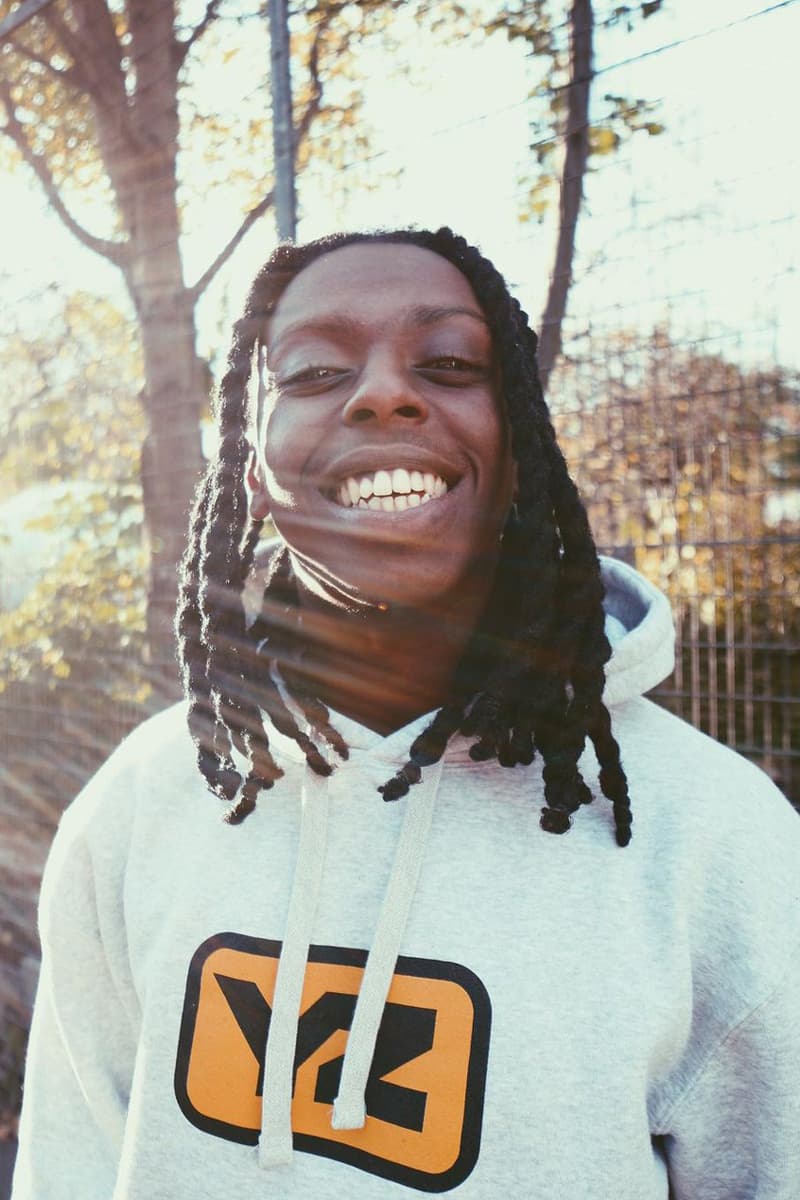 Meet Sam Wise, the Kennington-Born Rap Star Living His Dream
The London-based musician talks all things music, his collaboration with Billionaire Boys Club and more at Old Trafford for Chivas' Regal FC Game Day.
Sam Wise is living the dream. Since releasing his latest project Free Game last year featuring the likes of Lord Apex, Knucks, Swift, Yung Fume, and Jesse James Solomon, the South London-born artist has been a leading spearhead in a new resurgence of alternative rap in the UK that has had labels and execs alike eagle-eyed and eager to see what happens next. 
Wise originally made his name within the rap collective House of Pharaohs, and the London-based group has been doing things how they want to –without any outside control –from the jump. Comprising six core members that are supported by the group's in-house managers and fashion designers, H.O.P. has kept its creativity in its own hands.
The H.O.P. members also all enjoy their solo ventures, and Sam Wise himself often dives in and out of jazz influences and sounds that occasionally tilt towards grime and trap. His laid-back flows touch on the highs and lows of rap fame and personal stories that express maturity and elegance with his pen.
However,  it's not just the music where Wise is excelling. His recent collaboration with Billionaire Boys Club for its affiliated "ICECREAM" label saw the Kennington-raised musician carve a name for himself in a fashion space that ties himself into a bubble that only the highest regarded musicians in the UK are a part of.
HYPEBEAST caught up with Sam Wise in Manchester at Old Trafford for Chivas' Regal FC Game Day – a game that allows musicians and other creatives to fulfil their dreams of playing at the Theatre of Dreams – to talk music, fashion, art, and everything in between.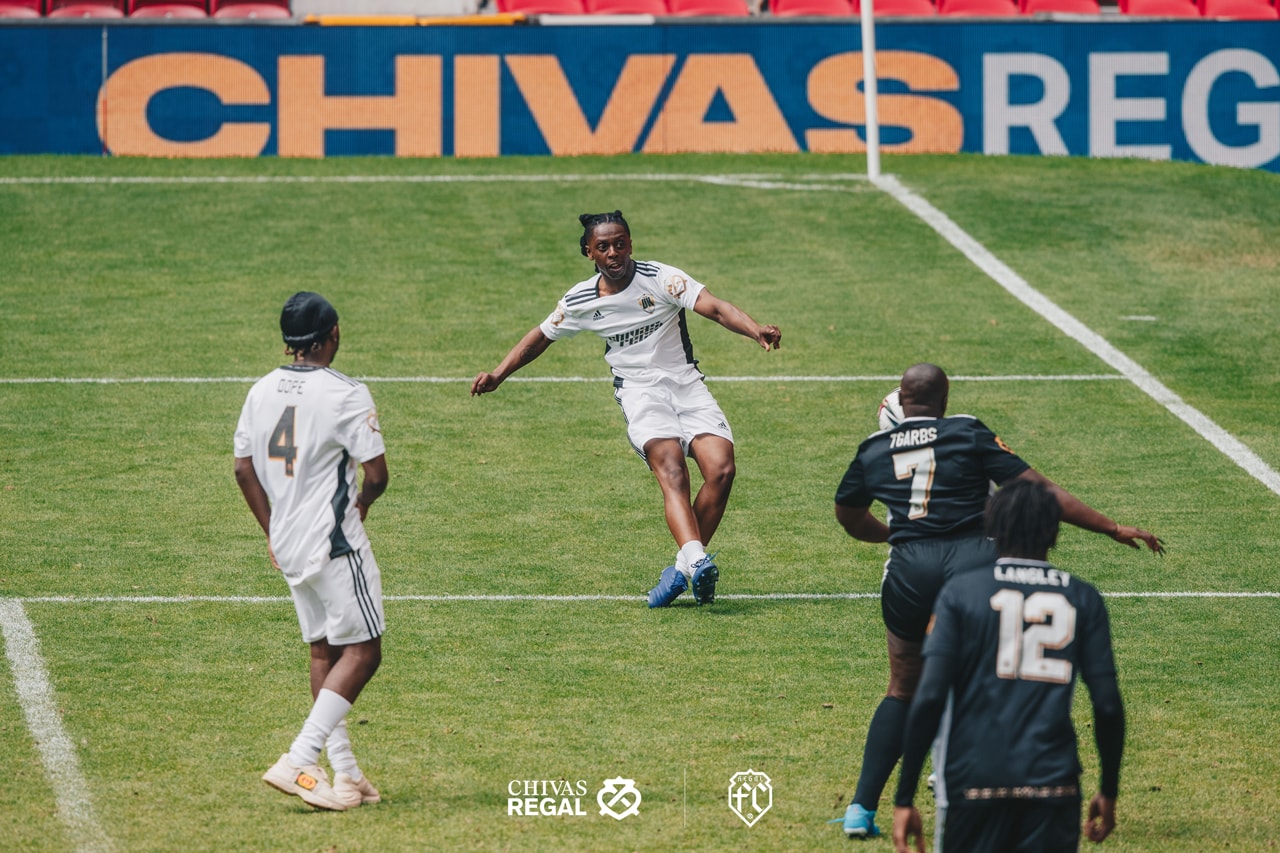 HYPEBEAST: We're here at Old Trafford for Chivas' Regal FC football day. It's publicly known that you're a Manchester United fan, so how has the experience been for you?
SAM WISE: I have been saying that this is what dreams are made of man. Big up Chivas, this is amazing and I feel that this is a testimony of us putting things out there to the world and trusting that and manifesting. I think this is a result of manifestation and I am just chuffed to bits.
Your latest project Free Game came out last year. How do you think it has aged since its release?
I listened back to it about a month or so ago and I am really happy. Visually, I didn't get it to where I wanted it to be but musically, I got everything across how I wanted to. So, how I communicate my perspective, I'm really happy with the way I did that. Free Game has grown really well. When you listen to tracks like "Cheque Game" and even "My First Little Rollie," it gives me that spirited feeling that I want to hear when I listen to an artist. I remember listening to artists when I was younger and being so inspired that they've come with such a fresh perspective, and when I listen to Free Game, it has those same qualities. I'm even looking forward to my next stuff that I feel is a level up.
We're currently in a time of UK music where more alternative rap is being championed in the way that it should. Why do you think this is?
It's amazing because I think everyone is sensing that the limelight is turning onto artists like us that have been doing this for years. Artists like myself, Lord Apex, Knucks… and Little Simz is incredible, she's been doing this for years, and she sold out Brixton Academy three nights in a row! We kind of talk that she's not in the main conversation but I think we are all realizing now that audiences are ready to take in that kind of artistry and that kind of character coming from the UK. Before, I think people were left with such a fixed idea of what they should expect when it comes to someone from the UK, but now we can be honored to represent a new demographic of talent.
You recently collaborated with Billionaire Boys Club and ICECREAM on a project. How was this experience for you and do you see yourself in this line of work more in the future?
I feel that with fashion and how I dress, it's an expression of self and feeling. I think we are all, as humans, seeking identity and we die and we are reborn and we see that through different kinds of fashion trends. When I wear something, I just put it on and it's me! I think people need to have the courage to dress how they want to. If I see something and I like it, I'm going to wear it. I think when this is the case with fashion, it represents you as a person and it embodies your energy in a better way, too. I wouldn't say that I'm one of those people that know what brand is always hot, I'm just that kind of person that will see something, think it's cool, and throw it on. 
Again, shout out to Billionaire Boys Club and "ICECREAM," they showed me love and their clothes are great. We did that shoot and I think people just can't throw clothes on like me! [laughs] I just threw it on a bit differently and it's dope – people love it and I got a lot of attention from it. We're going to collaborate a lot more down the line and maybe I can dip a few more fingers into that space. 
In the UK now, it seems that music, fashion, sport, and art are more connected than ever. Why do you think this is?
I think two underlying things intertwine all of these things: one is community and the way that technology has created a worldwide community now through social media. It means that the bridge between say Manchester and London is a lot closer than it has ever been before. We can see now that we can resonate with different things. Before it was a lot more cagey but now we have also evolved as people and it is nice that is now all much more connected. But, just in general, these forms of expression can be connected anyway, everything that is done in music, sport, fashion, and art, it's just a positive form of expression. It makes sense for someone that's in the fashion world in Manchester to connect with someone in London that's doing music. It inspires new people, it's a cycle and it's going to keep evolving. 
With the rising popularity of road rap and drill in the UK not seeming to slow down, artists like yourself bring a fresh perspective. How important is different kinds of representation in rap music?
I honestly think that's my drive. A big part of my drive is about representation for people to look towards people who they consider to be role models or idolize – although idolizing is a wary and dangerous road – and they can see their true selves without having to change who they are. I remember when I started to hear music that I related to and I found it very empowering. It's one of my biggest drives and I think it's beautiful. It's not like we're saying, "we don't want road rap, we don't want drill, we don't want trap," we have that and it's beautiful and it's real, but let's also have stuff that is different to that. All of that benefits each of us, it's an ecosystem. 
Quickly talking about your clothing range "YZ," it feels like a separate fashion entity rather than just merch. Has this been a deliberate move or is it something that has just happened naturally?
Merchandise is an important part of being an artist. It's self-discovery for me right now, it's like a line of merch that I'm doing but I'm not sure if I want to be a designer. I want to be able to respect it and not dive in and call myself a designer when I might not have a true drive for it. But as an artist, communicating myself through fashion is a great wait for me to communicate with my audience. So, it's a way of testing out merch and just having fun with it. I also like the way that I'm quite ambiguous with it as well and that I'm just having fun with it, I did some pillows the other day and I was driving around London and dropping them off for people. That was fun and it was a great day.
What's coming up next?
I want to tell the people that I am really taking time to make sure my material is polished and is sounding the way it should. I have had a lot of time experimenting but now it's time to continue to show my flair but in a more polished way. The music I have at the minute is really beautiful, there are some features that I can't give away but it's timeless music and I hope everyone is as excited as I am.
In other news, watch Post Malone flawlessly cover Pearl Jam's "Better Man."