Logic Delivers New 'Vinyl Days' Single "Bleed It"
A personal and emotional track.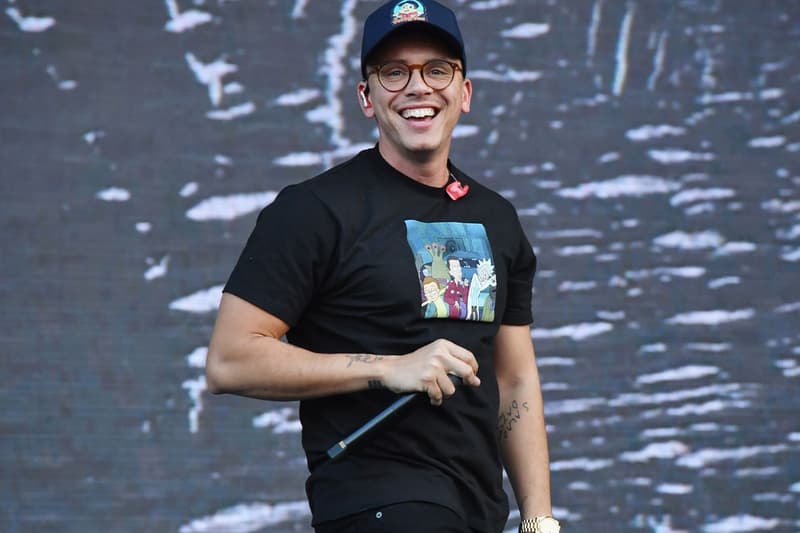 Logic has shared a new single from his upcoming Vinyl Days album, "Bleed It."
Clocking in at approximately two-and-a-half minutes, the cut is co-produced by 6ix and Logic himself and is an emotional account of the rapper's childhood. "Bleed It" hears Logic open up about his mother's alcoholism and the circumstances he was born into, rapping, "Sometimes I feel like I'm losing my mind / I've seen a lot of shit in my lifetime / Playin' the field, man, I need anothеr lifeline / Fifty-fifty, I was born to be a f*ck-up."
Vinyl Days will mark Logic's first full-length release since 2020's No Pressure — his supposed final album before his retirement that turned out to be short-lived.
In late May, the rapper revealed that his 2019 record Confessions of a Dangerous Mind was actually a "satyrical social experiment," adding, "Make a controversial album and people talk. I've never actually admitted this lol." Twitter users were not pleased with the statement, however, with some stating the "dumbest thing" they've seen today and "wildly pretentious."
Stream Logic's "Bleed It" on Spotify and Apple Music. Vinyl Days drops June 17.
Elsewhere in music, stream Lakeyah and Latto's new single "Mind Yo Business."