Balmain Calls NFTs "Powerful Tools" All Brands Should Use
Comparing the opportunity now to that of the rise of social media 10 years ago.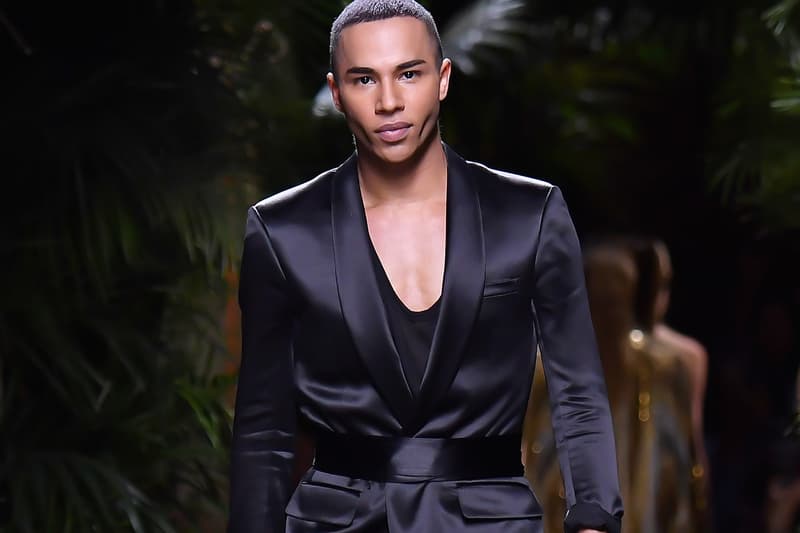 First reported by Vogue at its Business and eBay Technology Forum Balmain's CMO Txampi Diz shared his thoughts surrounding the importance of NFTs in fashion. He stated that it was an obvious choice for the brand to try NFTs as they see the technology as a "powerful tool."
In addition to a limited-edition capsule collection, the Balmain x @Barbie collab enters the digital space with a unique, collectible NFT auction hosted by @mintnftofficial. Bidding starts on January 11th at https://t.co/MRnpIwQXOp. #BALMAINxBARBIE pic.twitter.com/lN1JunmVxj

— Balmain (@Balmain) January 6, 2022
Balmain was one of the first luxury fashion brands to adopt the use of metaverse and Web3 technologies, starting with a one-of-one flame dress created with Vogue Singapore in August of 2021 and most recently a collection of Barbie-themed NFTs this January in collaboration with Mattel Creations.
The luxury fashion house is not the only one to dip its toes in the Web3 scene. Brands like Givenchy, Louis Vuitton, Prada, Gucci, Hublot, Fendi, Balenciaga, and more have now entered the space in one way or another.
Brands like Prada, Gucci and Louis Vuitton have entered the space through NFT offerings and special edition physical to digital products. Where brands like Fendi and Hublot have decided to take an alternative route, collaborating with cryptocurrency security device company Ledger, in the creation of limited edition wearable technology. Others like Balenciaga have started accepting payment in cryptocurrency online and at several of its physical locations.
"To us, Web3 is like social media 10 years ago or e-commerce 20 years ago," said Txampi, adding that "we need to build our own space in Web3, and we need to test which experiments make sense for us as a luxury house. This has to be part of the global marketing strategy for every brand." Indicating that he believes this to be just the beginning of adoption by the luxury fashion scene and retail world in general.
In other news, Ukrainians are using NFTs to save their cultural landmarks from Russian destruction.
For more news about blockchain, cryptocurrency, NFTs and Web3, visit Hypemoon.com.