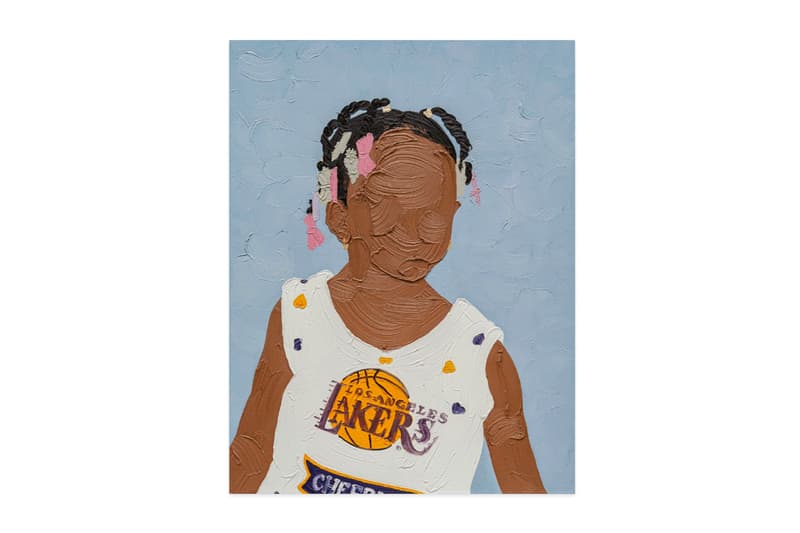 1 of 3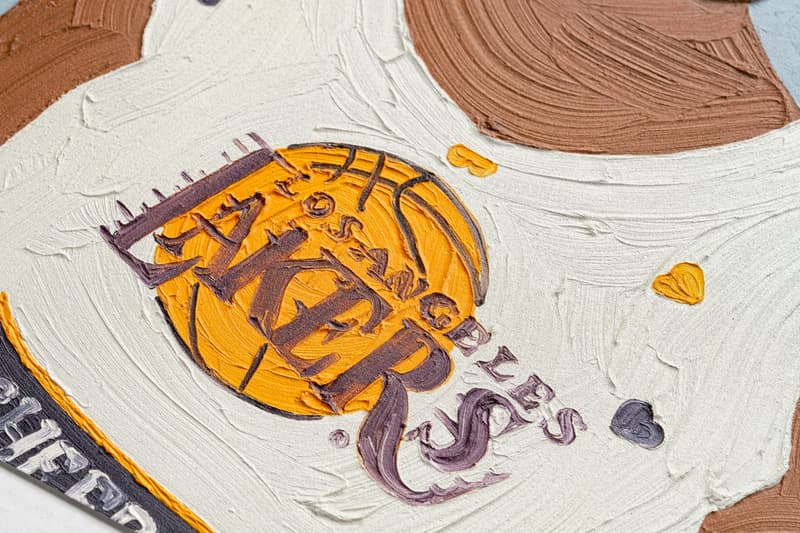 2 of 3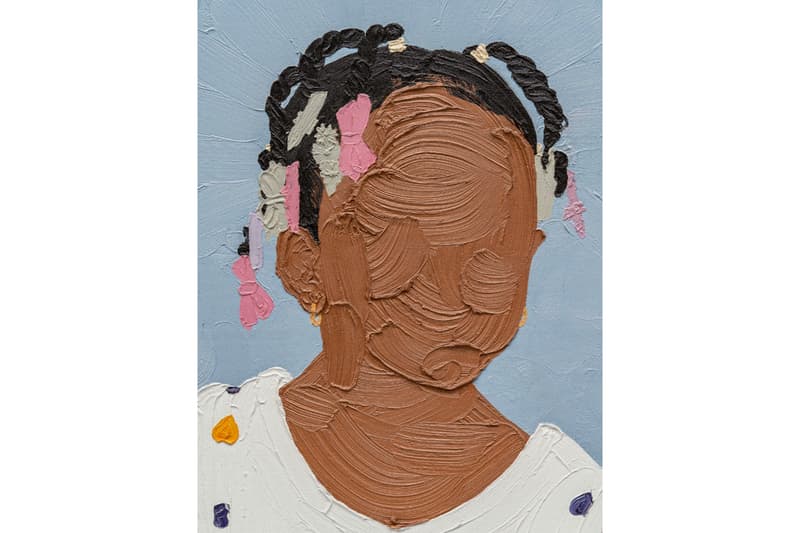 3 of 3
Shaina McCoy Will Release 'Hoops' With Avant Arte
The edition of 25 is available on June 9 at 9am ET.
---
Shaina McCoy is a Minneapolis-based artist whose dense brush strokes conjure intimate memories of her family. Always presented without any facial features, McCoy renders her subject with a universality that allows each viewer to bridge their own thoughts and experiences to the thick layers of paint.
In conjunction with Avant Arte, McCoy is set to release a limited-edition print titled Hoops. The artwork depicts a young girl wearing a top depicting the logo of the Los Angeles Lakers. "There are things I would like to say so I use portraiture to guide those thoughts and to tell the stories of my family."
It would be an understatement to say McCoy applies a generous amount of paint to her canvases. But where this process is generally lost in printmaking, Avant Arte has faithfully reproduced the artist's vision through an 18 layer textured UV pigment print with spot varnish on 640gsm lana hot press paper.
Hoops is an edition of 25 and will be available to purchase for $2,324 USD on June 9 at 9am ET.
On the topic of art, David Zwirner has released a book that explores Raymond Pettibon's fascination with surfers.