Nikola Jokic Wins Back-to-Back NBA MVP Award
Fans and critics have polarized views, with some saying Joel Embiid was snubbed.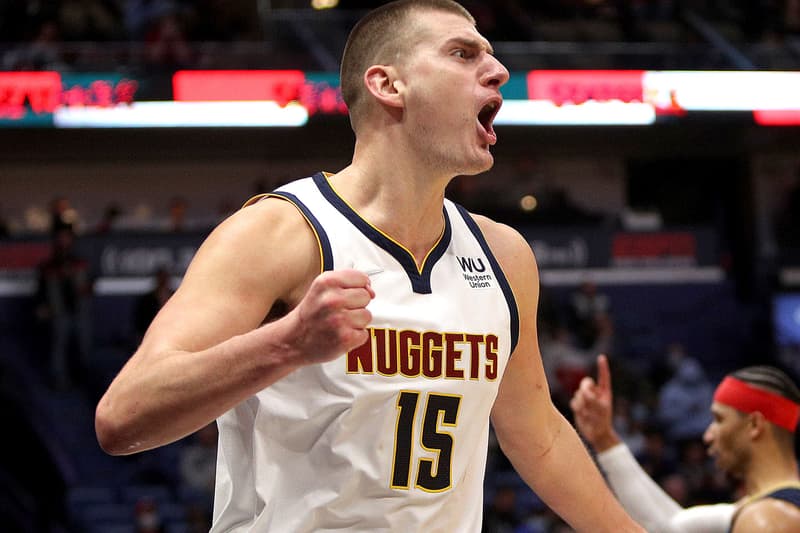 Denver Nuggets star Nikola Jokic has officially been voted as the NBA's Most Valuable Player.
ESPN's Adrian Wojnarowski has been told by sources that a formal announcement will come from the league later this week. This season, The Joker averaged a career-high of 27.1 points and 13.8 rebounds per game. He also averaged 7.9 assists, the eight highest in the NBA. Jokic also became the first player in the history of the league to hit 2,000 points, 1,000 rebounds and 500 assists. With his second consecutive MVP win, Jokic has also become the 15th player in the NBA to win the award multiple times and the second player to go back-to-back after Milwaukee Bucks' Giannis Antetokounmpo won it in 2018-19 and 2019-20.
Jokic's win caused some fans to think that Philadelphia 76ers' Joel Embiid should have won the award. Many took to Twitter to express that Embiid was "robbed" considering Denver lost to the Warriors in the first round and Embiid's team is still in. Take a look at some of the responses below.
Denver Nuggets center Nikola Jokic has been voted the NBA's Most Valuable Player for a second consecutive season, sources tell ESPN. A formal announcement is expected this week.

— Adrian Wojnarowski (@wojespn) May 9, 2022
Embid was robbed. https://t.co/CZ8oMCFKoU

— Bakari Sellers (@Bakari_Sellers) May 9, 2022
Everyone is gonna look back and feel the same about Jokic and Embiid.

Robbed pic.twitter.com/x3tTENNcgF

— Sixers Nation (@PHLSixersNation) May 9, 2022
shame on everyone that voted jokic over embiid for mvp

— drew (@Dcorrigan50) May 9, 2022
Let's see the ballot so we can properly recognize which NBA media members completely destroyed their credibility by not voting for Joel Embiid and proving they don't know a lick about basketball. https://t.co/QUFjZ0A1wo

— Brandon Lee Gowton (@BrandonGowton) May 9, 2022
Has to be so embarrassing to wake up today knowing you voted for Jokic to win MVP over Embiid

— Eliot Shorr-Parks (@EliotShorrParks) May 9, 2022
He must be REALLY good to win this over Embiid.

Looking forward to watching him carry the Nuggets thru the playoffs. https://t.co/s1Xmxh2WgX

— Ross Tucker (@RossTuckerNFL) May 9, 2022
While Joel Embiid at 50% is enough to be beating the top seed in the East. Biased, but to me not even close. https://t.co/FipY7vmTYB

— Andrew Brandt (@AndrewBrandt) May 9, 2022
Elsewhere in sports, Max Verstappen recently won the inaugural Miami Grand Prix.