Max Verstappen Wins in Inaugural Miami Grand Prix
The defending world champion holds off Charles Leclerc for the win.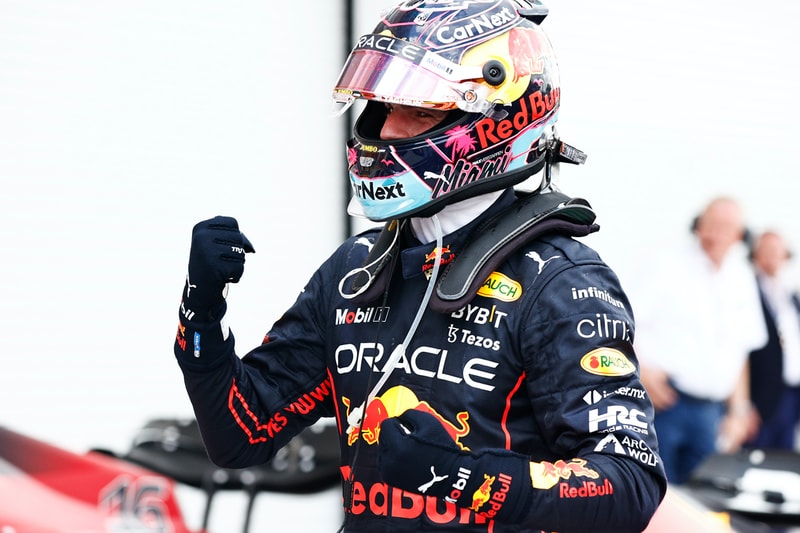 Red Bull's Max Verstappen gained control of the Miami Grand Prix with an early aggressive takeover of Charles Leclerc to stay ahead during the inaugural Flordia race.
The race marked Verstappen's third victory this season and also the second consecutive race that the Red Bull team bested the Ferrari team. While Charles Leclerc and Carlos Sainz also podiumed alongside Verstappen, they were held off due to Verstappen's lead in the ninth lap. Verstappen edged out his competition early on and continued unchallenged until a late crash between Lando Noris and Pierre Gasly led to the safety car and a 10-lap sprint to the finish.
Verstappen won by 3.7 second while Ferrari's Leclerc and Sainz settled for second and third and Perez for fourth and Mercedes in fifth and sixth for George Russell and Lewis Hamilton. Russell fought up from the 12th on the grid and changed out to medium tyres behind Hamilton's old hards at the restart. While Valtteri Bottas of Alfa Romeo was ahead of Mercedes at the restart, he was unable to maintain the lead. With a two-week break, F1 is set to return to Europe for the Spanish Grand Prix on May 22.
Elsewhere in sports, Charles Olivera has defeated Justin Gaethje following missed weight convtroversy.