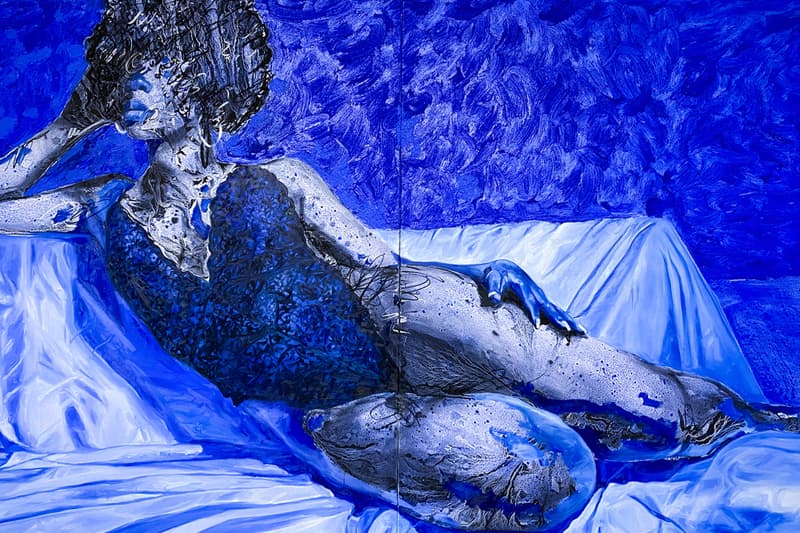 1 of 8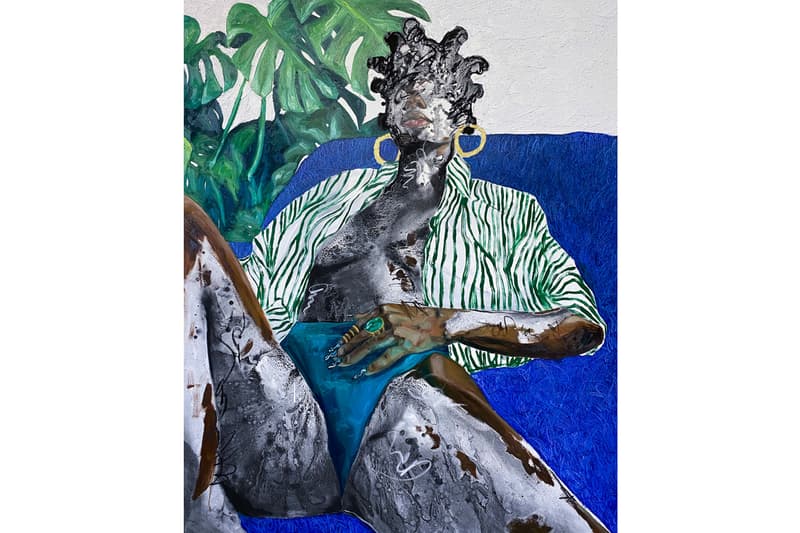 2 of 8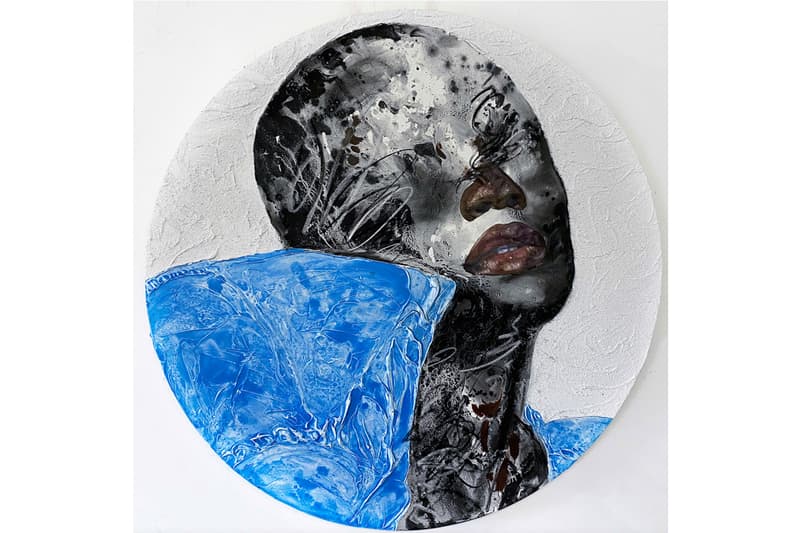 3 of 8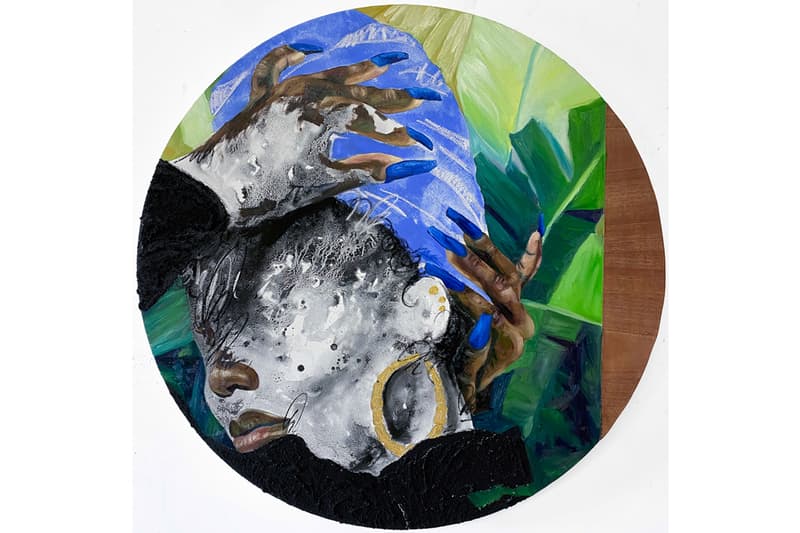 4 of 8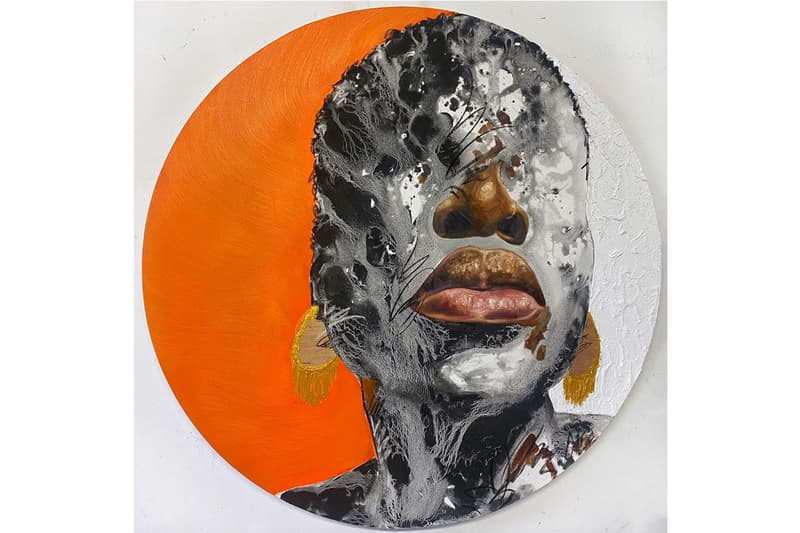 5 of 8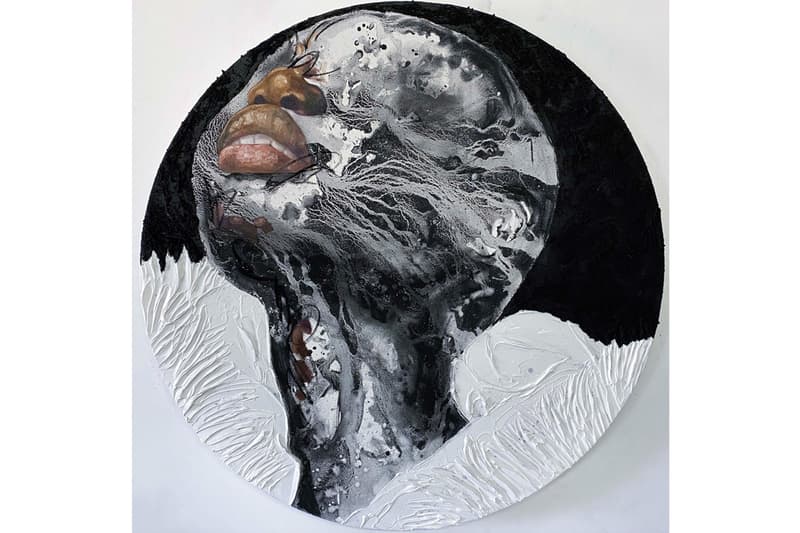 6 of 8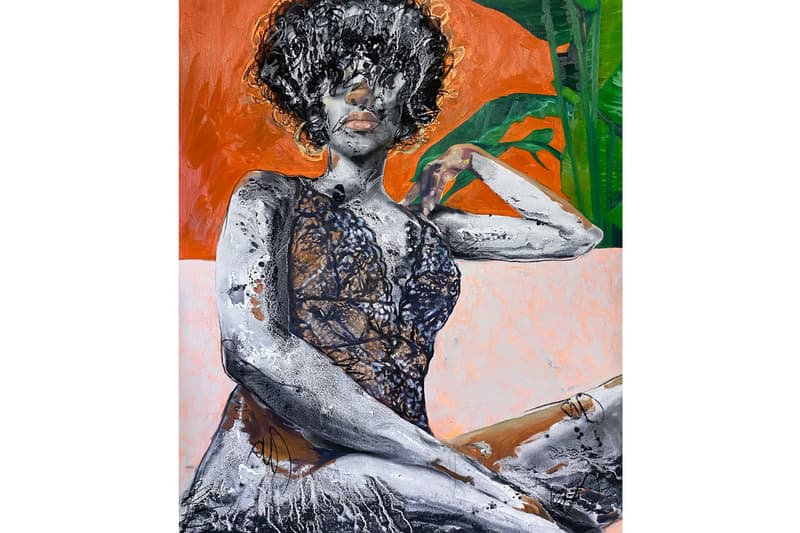 7 of 8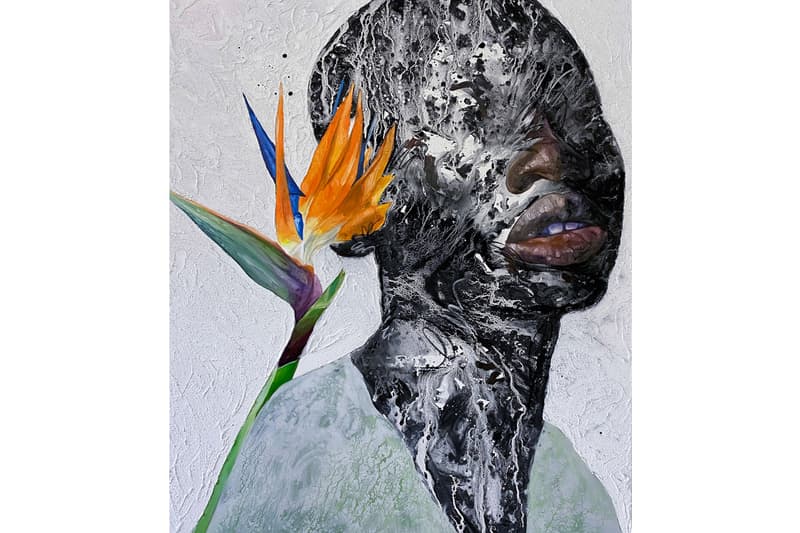 8 of 8
Khari Turner Uses the Water Found Across the World to Create His Deeply Intimate Portraiture
Catch "Mirroring Reflection" at MOWA and "Blue Ocean" at the 59th Venice Biennale.
---
Khari Turner recently opened his first museum solo exhibition "Mirroring Reflection" at the Museum of Wisconsin Art (MOWA). The American artist can add his first international solo show to the list in a new series of works on view at the ongoing Venice Biennale.
Presented by gallerist Destinee Ross-Sutton, "Blue Moon" showcases eight paintings that were inspired by traditional Venetian portraiture, the reclining nude and the popular phrase, 'once in a blue moon.' Like the latter idioms uniqueness, Turner chooses to depict the rare qualities of Black women as the central motif in his new series.
"I paint to create a deeper connection to my identity and history as a Black American," said the artist in a statement. "Metaphorically, I see Black people as personifications of the magic that is the ocean. My paintings and drawings combine abstraction with realistic renderings of Black noses and lips to rejuvenate the relationship of my history to my ancestor's history with water. I use water from oceans, lakes, and rivers from places that have either a historical or personal connection to black history — water that I collect to mix with and pour onto my paintings. My focus is to create a direct relationship to my emotions and understanding of my past, a journey of spiritual connection. I focus on Black history to celebrate my ancestors for surviving the challenges they faced, not to display their pain. I paint to bring the stories and histories with images holding an elegance and chaos that comes with this existence," Turner added.
"Blue Moon" is on view at Palazzo Bembo until November 27, while "Mirroring Reflection" displays at MOWA until July 10.
Elsewhere in Italy, Daniel Arsham will present an experiential installation at the upcoming Milan Design Week.
Palazzo Bembo
Riva del Carbon,
30124 Venezia VE, Italy
Museum of Wisconsin Art (MOWA)
205 Veterans Ave,
West Bend, WI 53095