Samsung Unveils Pokémon-themed Galaxy Z Flip 3
Including Pokémon-themed accessories such as the cover set and lanyard.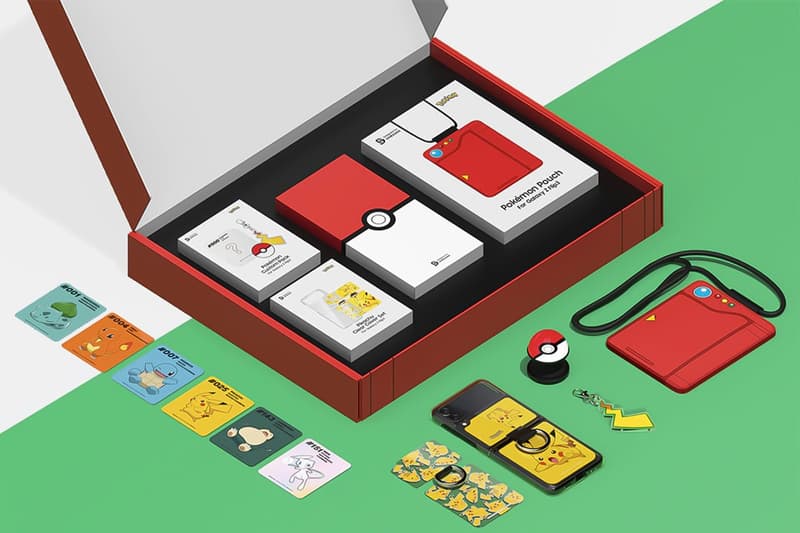 Samsung has officially unveiled its latest Pokémon edition Galaxy Z Flip 3.
Nostalgic collectors will now have a chance to purchase the limited-edition device and with their own modern Pokédex. While the foldable phone is a far cry from an actual Pokédex, it does include a Pokédex-themed necklace pouch. The phone also features a swappable back case filled with many Pikachus, as well as a Pikachu clear cover set, pouch and lanyard strap, keychain and Poké ball stand. Continuing with the theme, the phone also includes Pokémon-themed ringtones and wallpapers.
According to Engagdet, the phone is likely to be sold in South Korea for the time being. The price and release details have yet to be announced, however, the phone is set to drop on April 25. A standard Galaxy Z Flip 3 costs upwards of $1,000 USD, so fans can expect this edition to be within the four-digit range.
Take a look at what Samsung has to offer for its latest Pokémon drop and stay tuned for the release.
In case you missed it, Bang & Olufsen has debuted the new Beoplay EX waterproof earphones.