Piaggio Taps Designer Feng Chen Wang To Reimagine the Piaggio 1 E-Scooter
Feng covered the scooter in a hand-painted watercolor inspired by the natural landscape.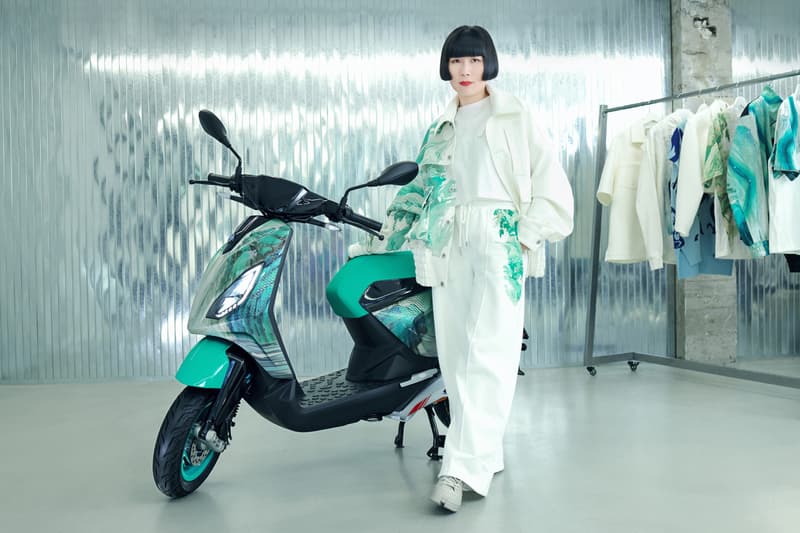 1 of 4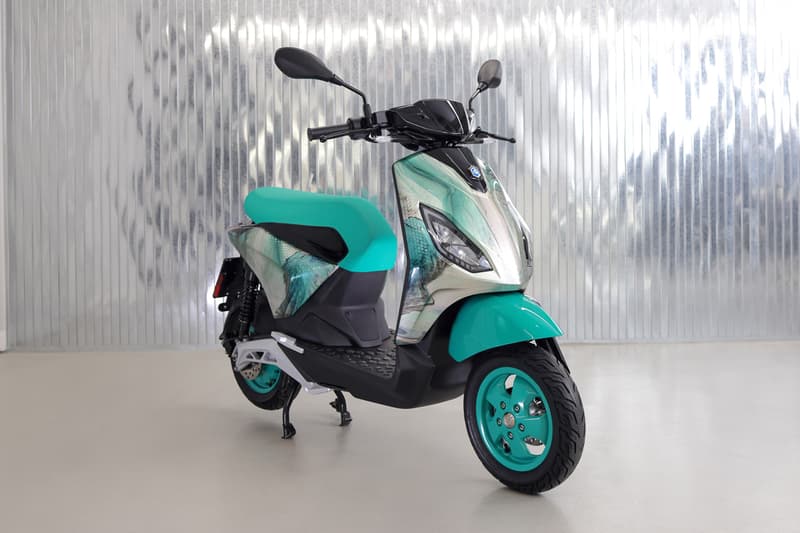 2 of 4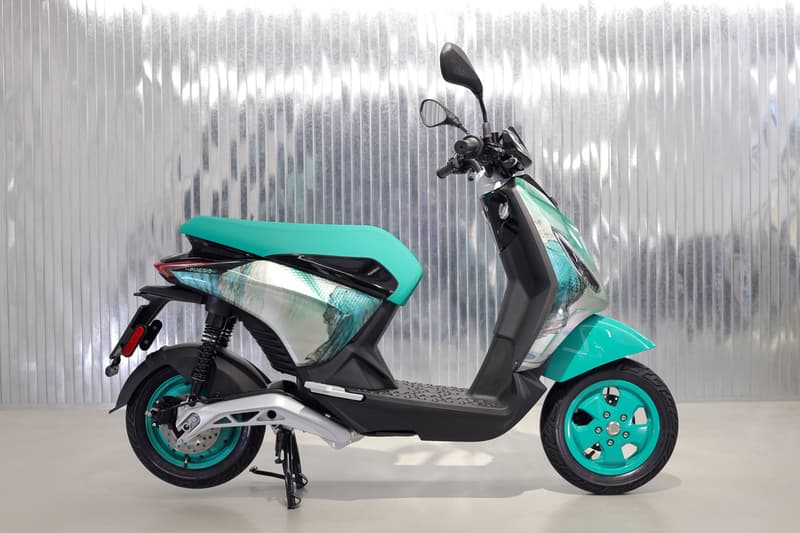 3 of 4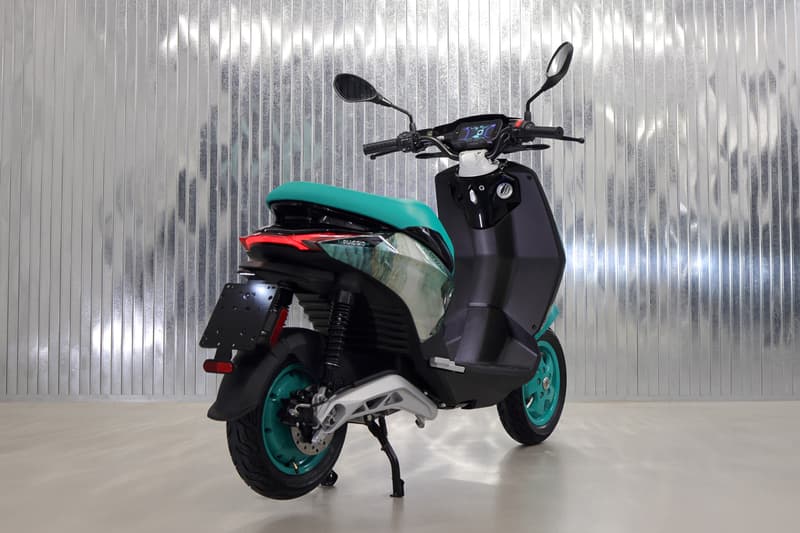 4 of 4
Piaggio and experimental fashion designer Feng Chen Wang have teamed up to make a customized edition of the Piaggio 1 electric scooter. The light and practical model is a modern undertaking of the e-scooter concept.
Inspired by her hometown of Fujan, China, as well as London, where she is now based, Feng sought to converge Chinese tradition with vibrant and creative design. The body of the scooter takes note of China's natural landscapes, coated with a watercolor hand-painted using the traditional Chinese brushstroke technique. The green and white paint emulates the natural visual effects of moving and is also inspired by the phoenix, which represents virtue and grace. The green color palette is continued throughout the seat upholstery and the rims.
As part of the collaboration, Feng has designed a scooter helmet and a capsule collection of unisex streetwear apparel. The sustainable collection, presented last October at Shanghai Fashion Week, used recycled materials to bring contemporary garments to life.
The Feng Chen Wang edition of the Piaggio 1 is now available at Piaggio dealerships. The scooter runs $3,297 USD (€2,999 Euro) for the 1 version and $,3956 USD (€3,599 Euro) for the 1 Active version.
In other automotive news, BMW Alpina has debuted the 495HP B4 Gran Coupe.