Machine-A Presents Emerging Designer Olivia Rubens' Living "Photosynthesize" Collection
The Rococo and 18th century-inspired collection produces oxygen and absorbs carbon dioxide just like nature.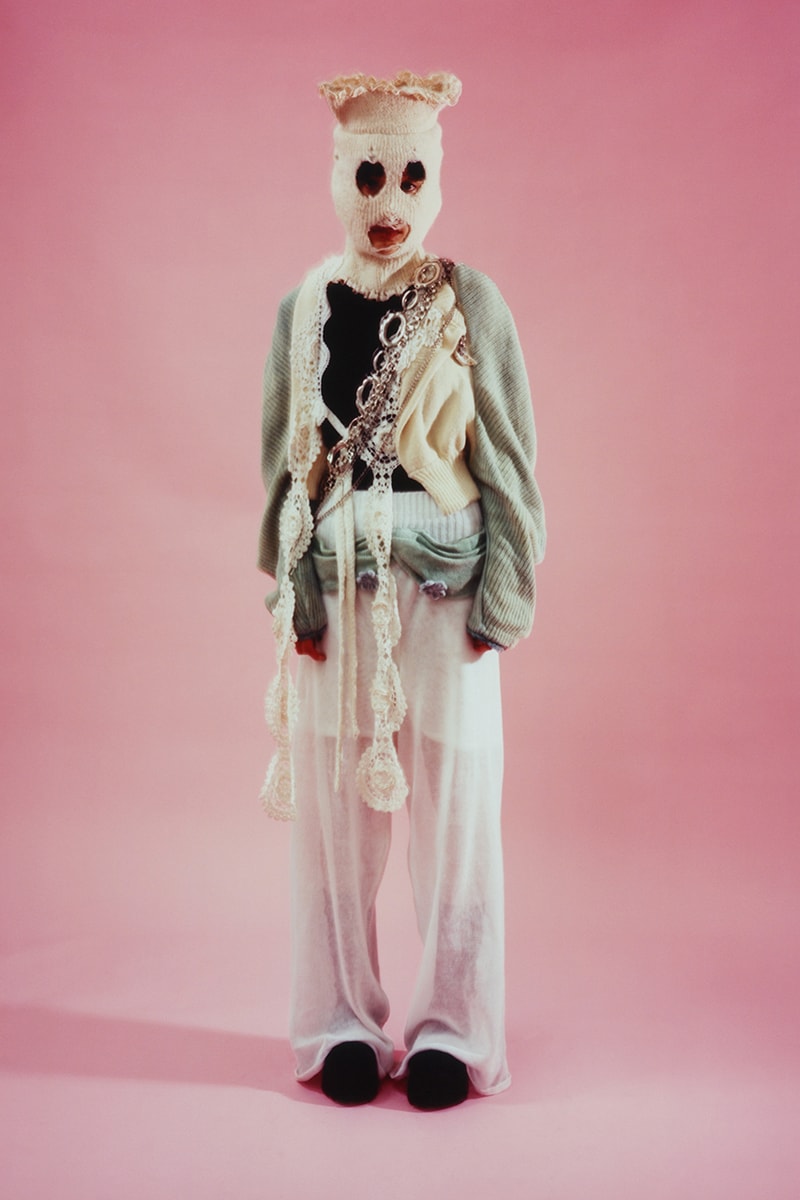 1 of 9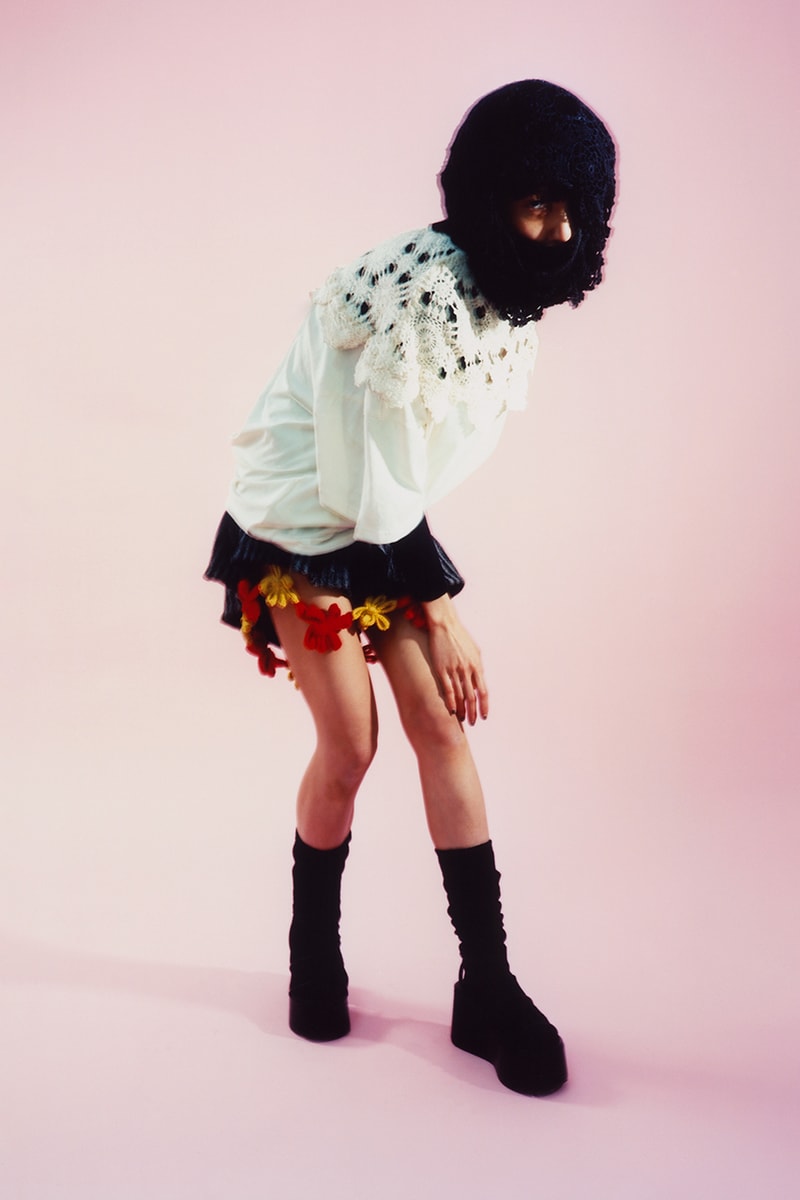 2 of 9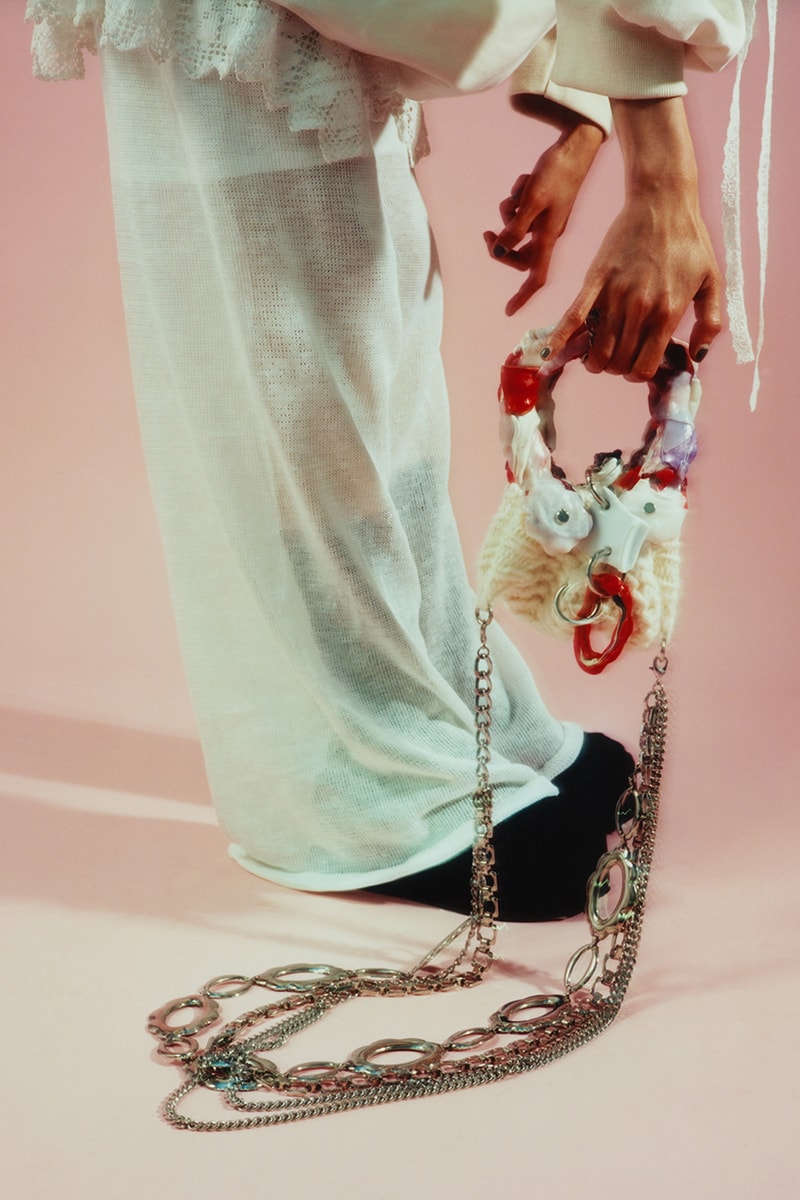 3 of 9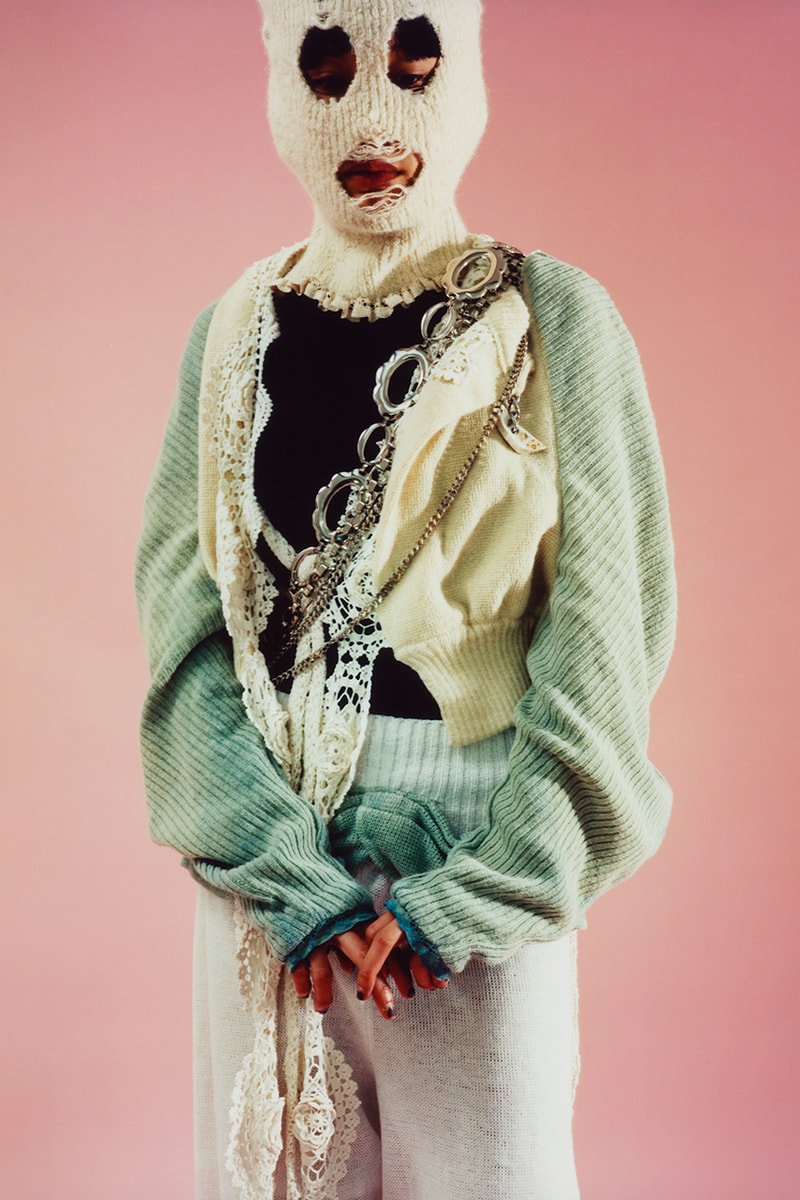 4 of 9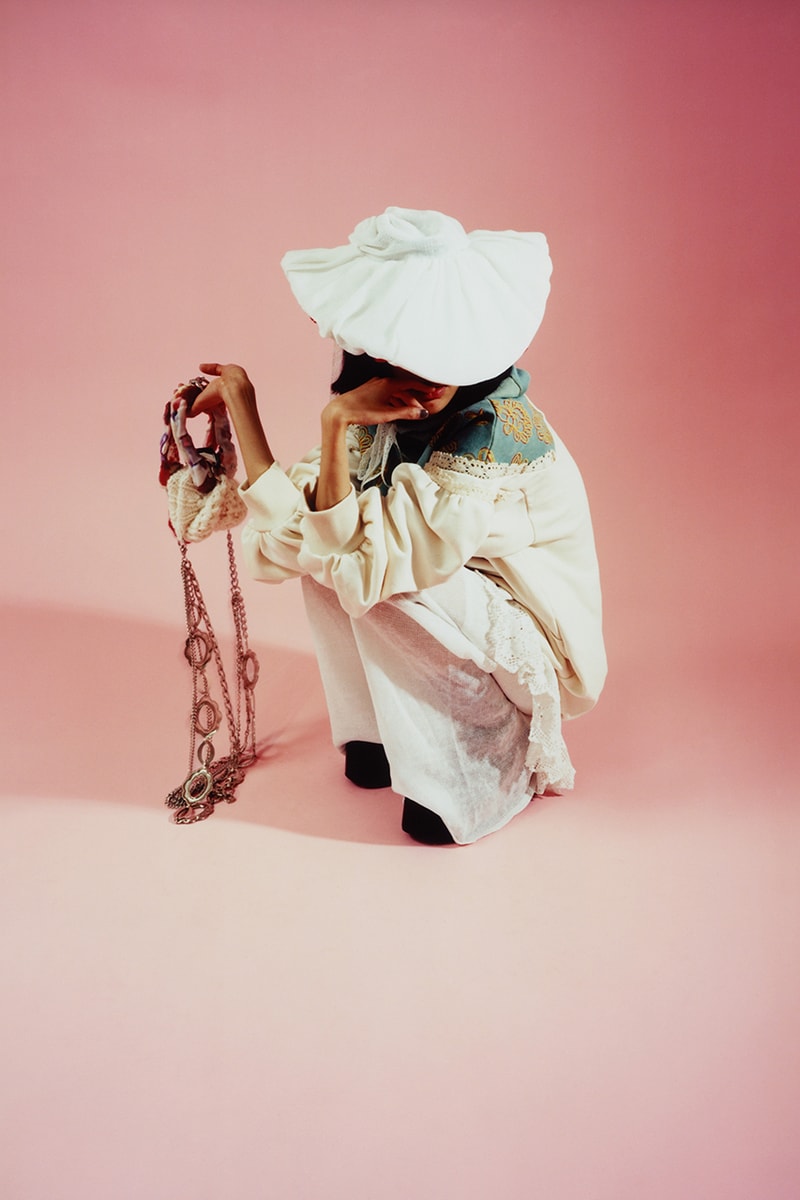 5 of 9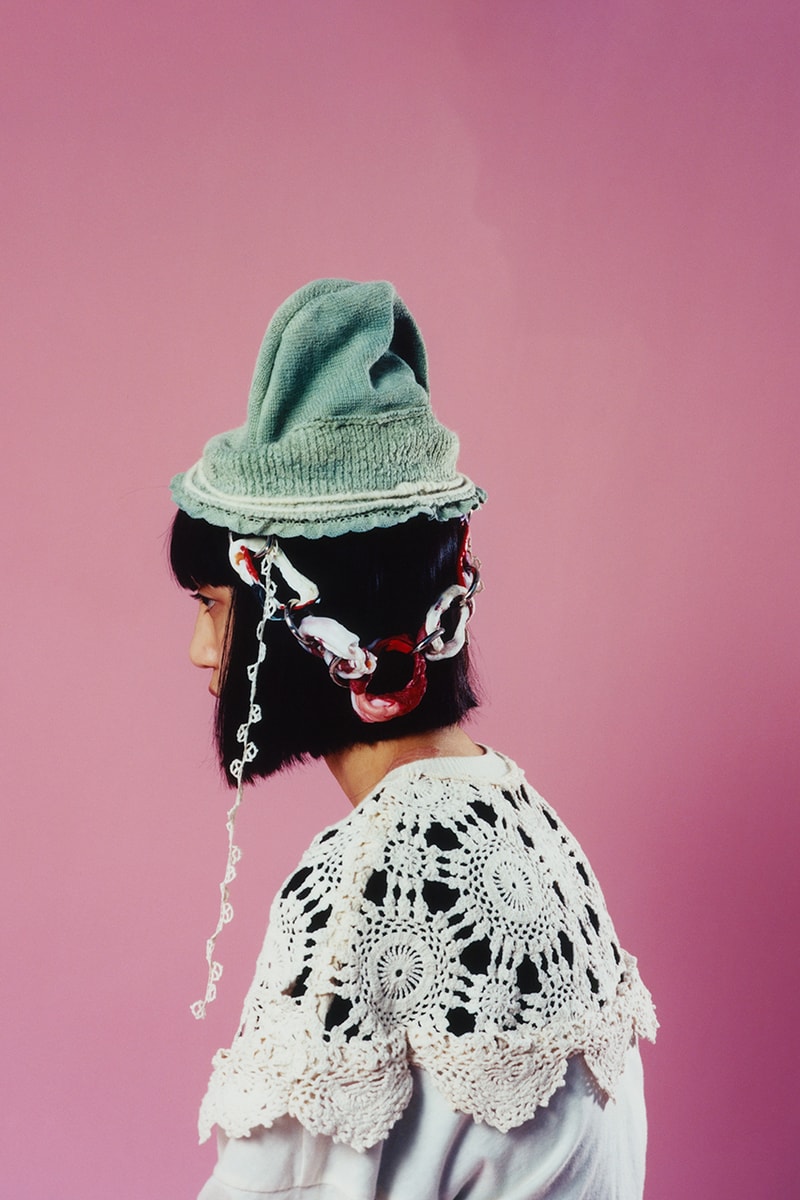 6 of 9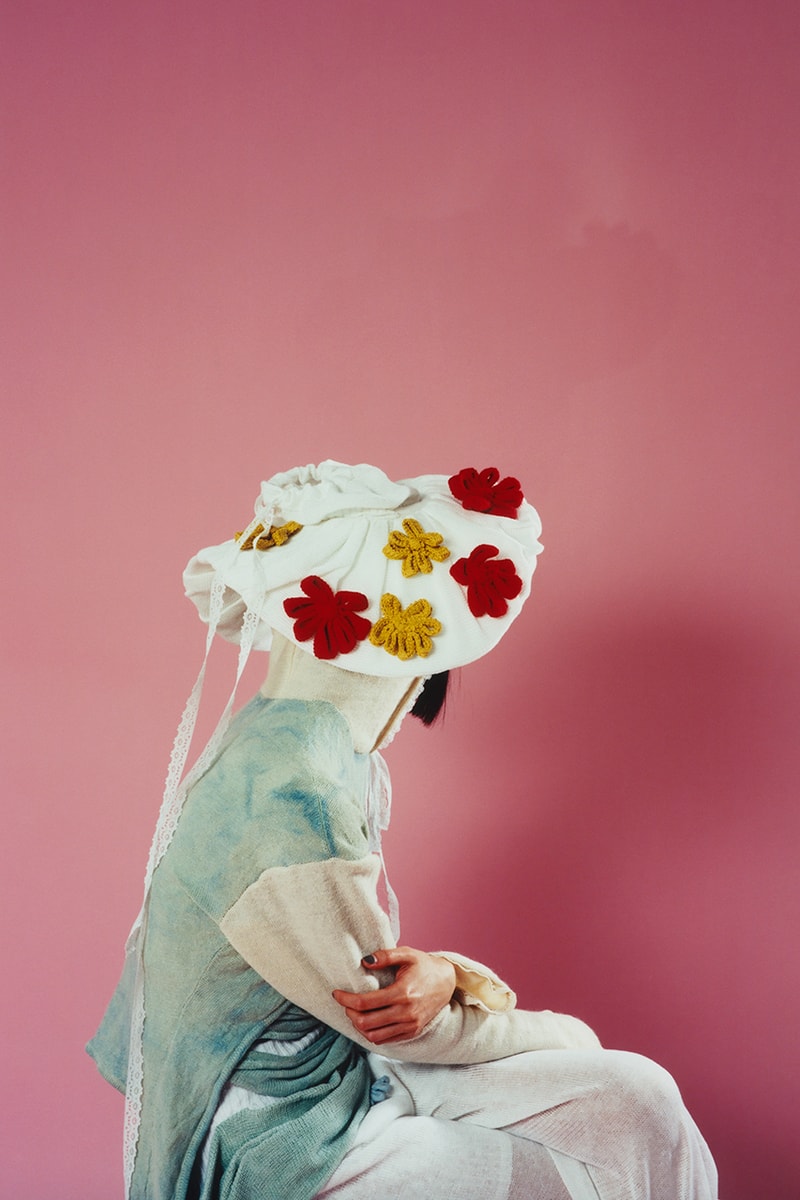 7 of 9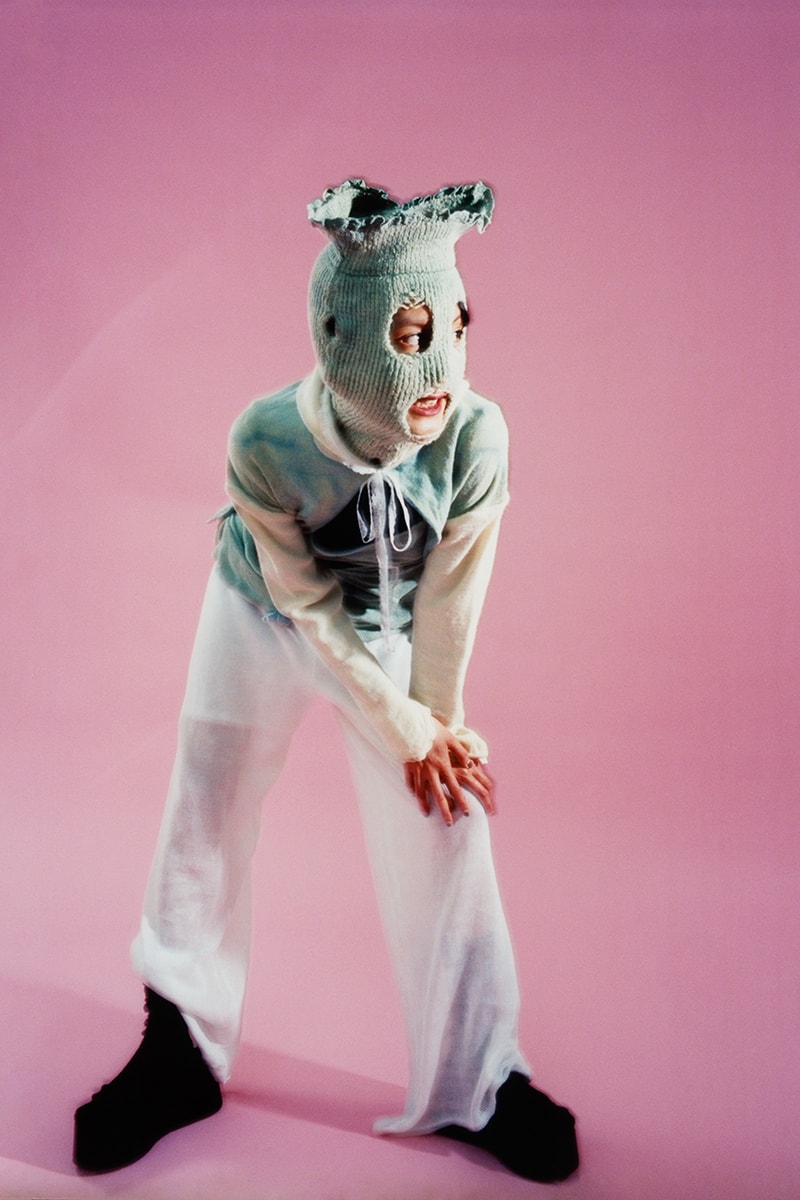 8 of 9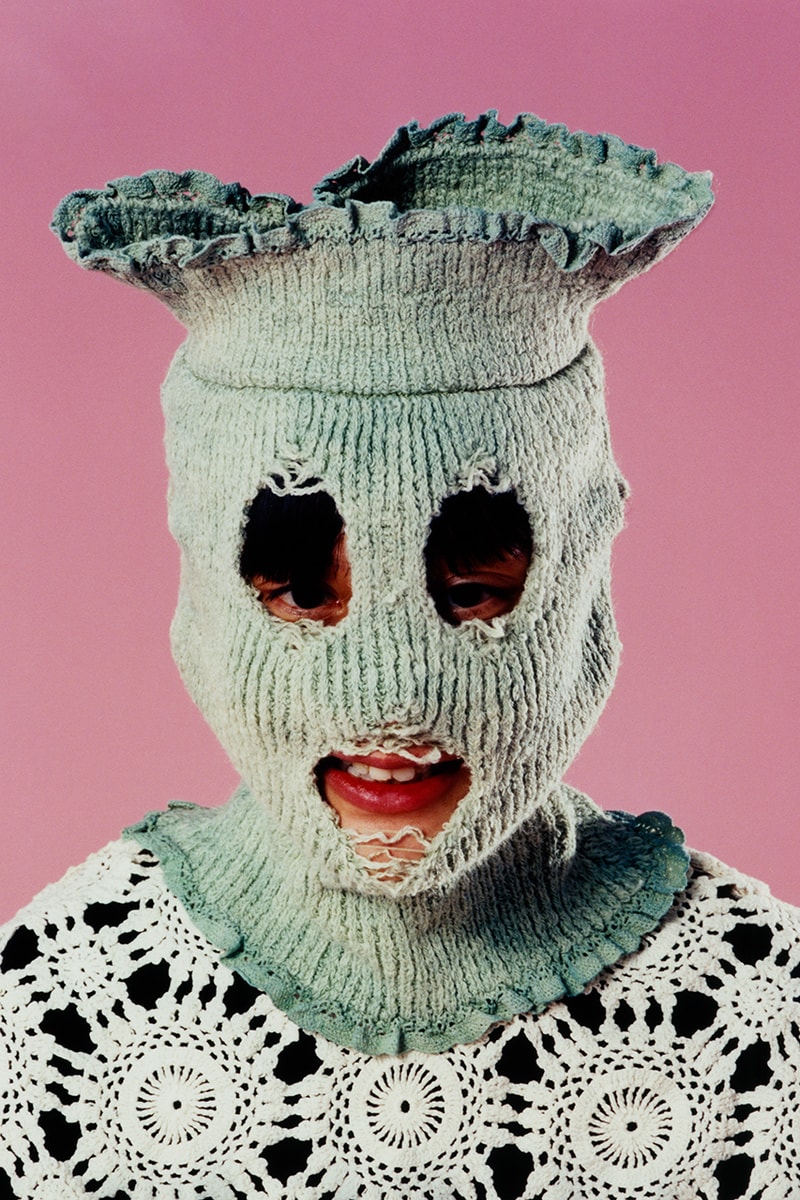 9 of 9
Stavros Karelis' London-based concept store Machine-A is renowned for championing emerging talent, being one of the first retailers to stock now-household names such as A-COLD-WALL*, Craig Green, Charles Jeffrey LOVERBOY, Martine Rose and JW Anderson. Now, it announces its latest endeavor, as it has become the exclusive inaugural stockist of Olivia Rubens.
Rubens graduated from the London College of Fashion in 2020 with an MA in Fashion Design Technology Womenswear, and is currently based between the U.K. and Canada. Their "positive knitwear" has been shown at Helsinki Fashion Week, and is predominantly genderless, echoing the gender-free ethos that Karelis celebrates in his store.
In a collection titled "Photosynthesize," Rubens puts a playful twist on human nature to create clothes that have a positive impact on both their wearer and the world around them. Garments are made from ethically-sourced alpaca, Tencel, organic wool and linen and GOTS organic cotton, as well as vintage crochet lace tablecloths, old ceramic kitchenware, and empty shampoo and household cleaner bottles, with those latter few seeing their barcodes and instructions melted into hand-molded trims.
Furthermore, the emerging designer has worked with Post Carbon Lab which allows the clothes to live and breathe like plants. Just like nature, the clothes give off oxygen and absorb carbon dioxide, which is maintained by giving them indirect sunlight and regular misting.
Speaking on the project, Rubens said: "Our overall goal for this project is to redefine the meaning of our relationships with our garments, and to empower people with individual agency in climate change solutions. By caring for these photosynthesizing pieces like plants, and displaying them in homes like objects, we hope the nurturing nature of this relationship will strengthen bonds between people and their pieces, watching them transform and thrive over time, while sequestering carbon from the atmosphere."
Karelis added: "At Machine-A we always aim to support and showcase emerging designers that apart from their creative talent, their proposition to the future of our industry is such, that creates new ways for everyone to think, to be inspired and to bring positive change. 'Photosynthesize,' a project by Olivia with the support of the Post Carbon Lab, is the scientific result of transforming garments [into] living organisms and how do we keep them alive in the environment we are in with our care. It's a project that elongates the life duration of a garment and offers us a better understanding of the fundamental circular relationship between the environment, us, and our clothes."
"Photosynthesize" is brought to life in-store with an installation that will run for three weeks, commencing March 29. Olivia Rubens' work can be seen in the gallery above and is available to buy from Machine-A now.
In other news, Missoni has gone back to its roots for SS22.