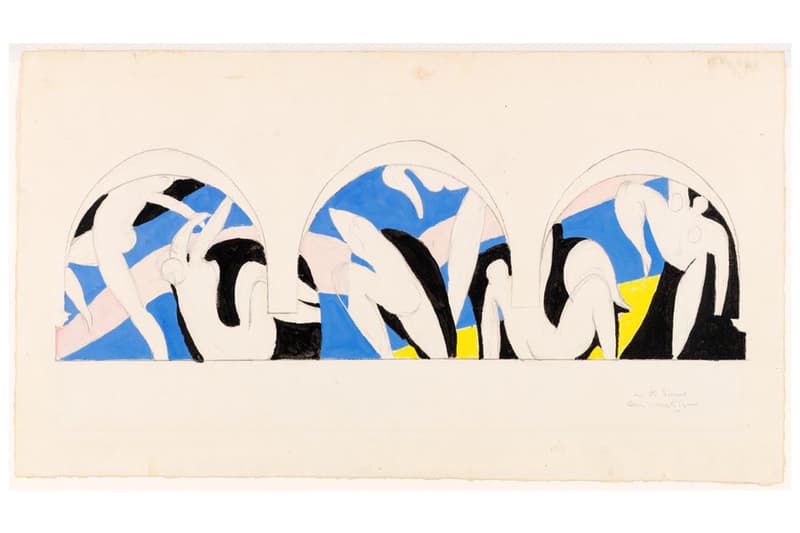 A Major Matisse Exhibition Will Focus on the Artist's Work From the 1930s
The tour will begin this October at the Philadelphia Museum of Art.
---
The Philadelphia Museum of Art is gearing up to host a major exhibition highlighting Henri Matisse's lesser-known period of the 1930s. It's at the start of that decade when the French artist was commissioned by Albert Barnes, founder of the Barnes Foundation, to create a massive 45-foot mural dubbed The Dance (1932-33).
Housed at the Barnes Foundations Main Hall, the three-part artwork would inspire Matisse back to easel painting, focusing on a series of new techniques that would be emblematic of his future work, including the use of pre-colored paper. Book lovers will recall a sumptuous three-book set designed by Pentagram detailing the process and execution of this mural.
First reported by The New York Times, the forthcoming exhibition is being hailed as one of the first of its kind to focus specifically on Matisse's output during the '30s and will present over 100 drawings, paintings, prints and sculptures from public and private collections from the U.S. and Europe.
Presented in conjunction with the Musée de l'Orangerie in Paris and the Musée Matisse Nice, "Matisse in the 1930s" will first go on view at the Philadelphia Museum of Art from October 19 to January 29, 2023. The exhibition will then tour to the Musée de l'Orangerie from February 27 to May 29, 2023 and make a final stop at the Musée Matisse Nice from June 23 to September 24, 2023.
Elsewhere, a new Jean-Michel Basquiat exhibition peers into the prolific artist's life.