Billie Eilish To Appear on 'The Simpsons' Short 'When Billie Met Lisa'
Arriving on Disney+ later this month.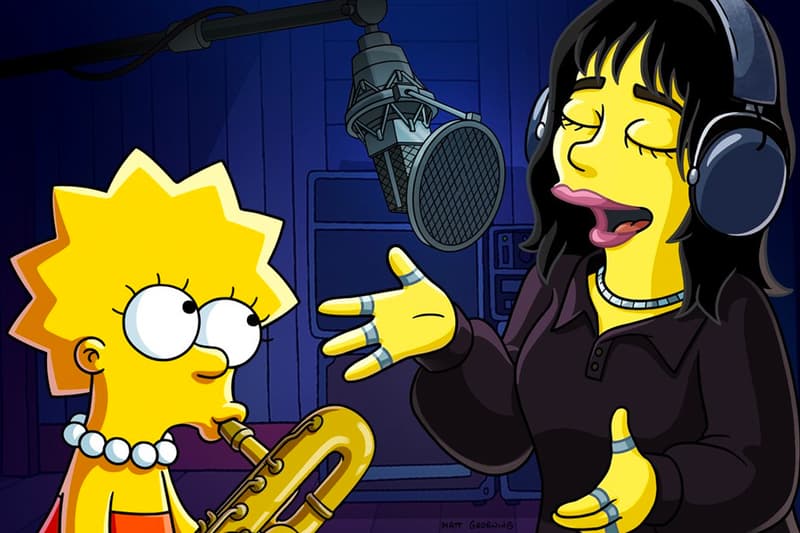 Billie Eilish has officially announced that she will be making an appearance on an upcoming The Simpsons short titled When Billie Met Lisa, slated to premiere on Disney+ later this month.
The short will feature both Eilish and her brother Finneas who invite Lisa Simpson to join in on a jam session in the studio. The synopsis reads, "In When Billie Met Lisa, Lisa is discovered by chart-topping artists Billie Eilish and Finneas while searching for a quiet place to practice her saxophone. Billie invites Lisa to her studio for a special jam session she'll never forget."
This project will mark the fourth short that The Simpsons have released on the streaming service. The show is known for its crossovers including the Star Wars-themed Maggie Simpson in The Force Awakens From Its Nap and the Marvel-themed The Good, The Bart, And The Loki. Recently, fellow artist The Weeknd also guest starred as Orion Hughes in The Simpsons.
Billie Eilish's short will release on the streamer on April 22.
Billie is guest starring in @TheSimpsons: "When Billie Met Lisa", the new short streaming April 22 on @disneyplus. pic.twitter.com/baLe70Gxad

— billie eilish (@billieeilish) April 14, 2022
In other entertainment news, Maisie Williams revealed she "resented" playing GOT character Arya while she was growing up.