Black Star Announces Release Date of First Album in Over 20 Years, 'No Fear of Time'
Produced by Madlib.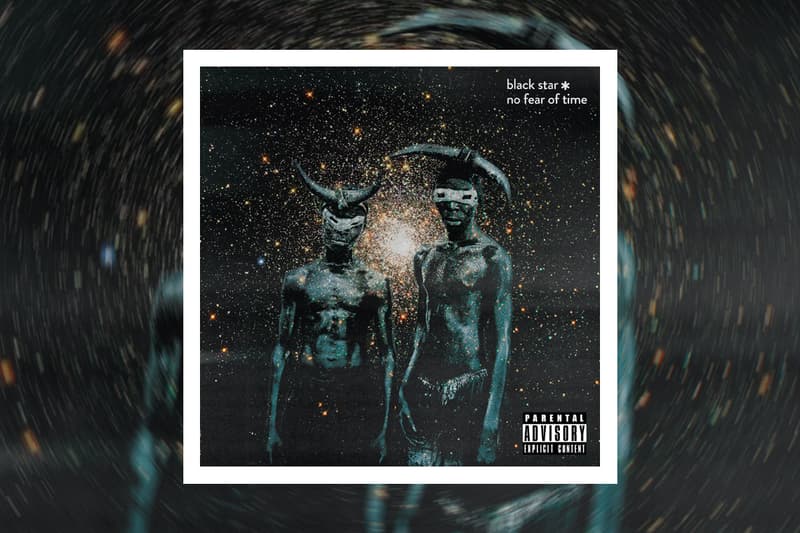 Black Star, the legendary hip-hop duo comprised of Yasiin Bey (formerly known as Mos Def) and Talib Kweli, has officially announced their first album in almost 24 years, No Fear of Time.
The followup to 1998's Mos Def & Talib Kweli Are Black Star, No Fear of Time is produced by Madlib and will be released via and exclusively available on Luminary. "What you will continue to get out of us is a sincere expression," Bey recently shared. "It's who we really are, what we're really responding to, and what's really important to us."
Kweli also revealed the origins of No Fear of Time, stating that the creation of the album stemmed from his visit to Bey while he was in Europe:
"About 3-4 years ago I was visiting yasiin in Europe and we started to talk about songs to do on an album, so I flew an engineer out just to see what that would be. Once I realized this conversation is starting to organically become a creative conversation, I started making sure to have the engineer around at all times. There was one day we were just in a hotel listening to Madlib beats, and he's like 'Play that Madlib tape again.' I'm playing the beats and he starts doing rhymes to the beats. And that's how we did the first song.

This is very similar to how we did the first album. But the first album, there were no mobile studios. This entire album, we have not set foot in one recording studio. It's all been done in hotel rooms and backstage at Dave Chappelle shows."
No Fear of Time was initially announced in 2018 and was confirmed by Madlib to be finished by 2019. Less than a year after Madlib's statement, however, Kweli stated that the album was cancelled and that he was instead releasing a solo record. In May 2021, a new Black Star track premiered during the pair and Dave Chappelle's podcast, and Kweli confirmed once again in late February 2022 that the record was coming out.
No Fear of Time drops May 3 exclusively on Luminary, which fans can access by subscribing.
Elsewhere in music, Pusha T, ScHoolboy Q and Jack Harlow lead the week's Best New Tracks.