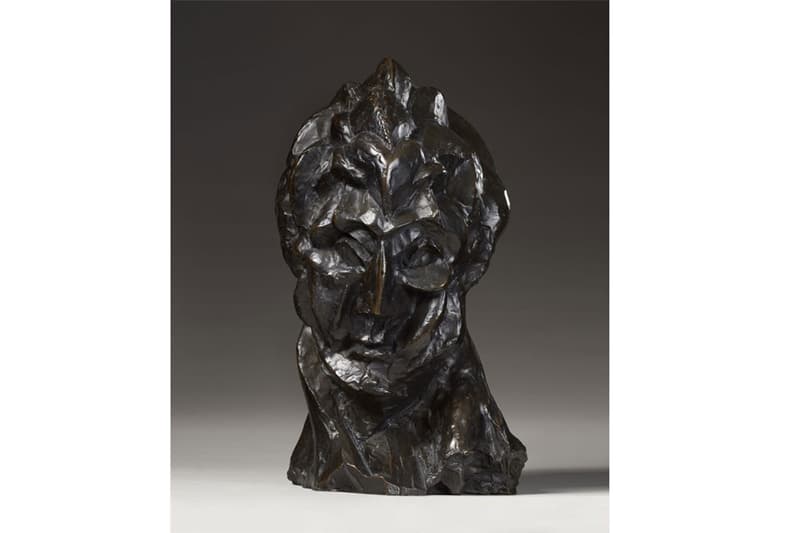 The Met Will Sell Picasso's First Cubist Sculpture for $30 Million USD
Offered at Christie's 20th-century art evening sale later this May.
---
The Metropolitan Museum of Art in New York City is officially selling Pablo Picasso's Tête de femme (Fernande). The piece, which is the first Cubist sculpture by the artist, is expected to be priced in the region of $30 million USD.
The sculpture will be sold as a part of Christie's 20th century art evening sale coming up this May in New York. It was created in May 1909, the bronze figure depicts the head and face of Picasso's muse Fernande Olivier. According to Christie's, the sculpture marks a pivotal moment in Cubism. In a press release, Max Carter, who is head of Christie's impressionist and modern art department said, "Tête de femme (Fernande) is Cubism's definitive early sculpture. Its revolutionary architectural faceting, which Picasso sliced and sharpened after modeling in clay, suggests Vesalius as much as it does Frank Gehry."
Tête de femme (Fernande) was originally gifted to The Met in 2013 from Leonard A. Lauder, a philanthropist and art collection, as well as the heir to the Estée Lauder Companies cosmetics fortune. There are around only 20 known casts of Picasso's Tête de femme (Fernande) with most of them on display at public institutions including The Art Institute of Chicago, Musée National Picasso in Paris and National Gallery in Prague.
Proceeds from the sale of Tête de femme (Fernande) will go towards supporting future acquisitions for The Met. Prior to its sale in New York with Christie's the piece will travel to Hong Kong and London for exhibitions.
Elsewhere in art, Alake Shilling will release Lady Bug with Avant Arte.