Nanushka Pledges Support to Ukraine With the Arrival of Its New FW22 Collection
"We have chosen to use our platforms to draw further attention to the crisis and to provide support."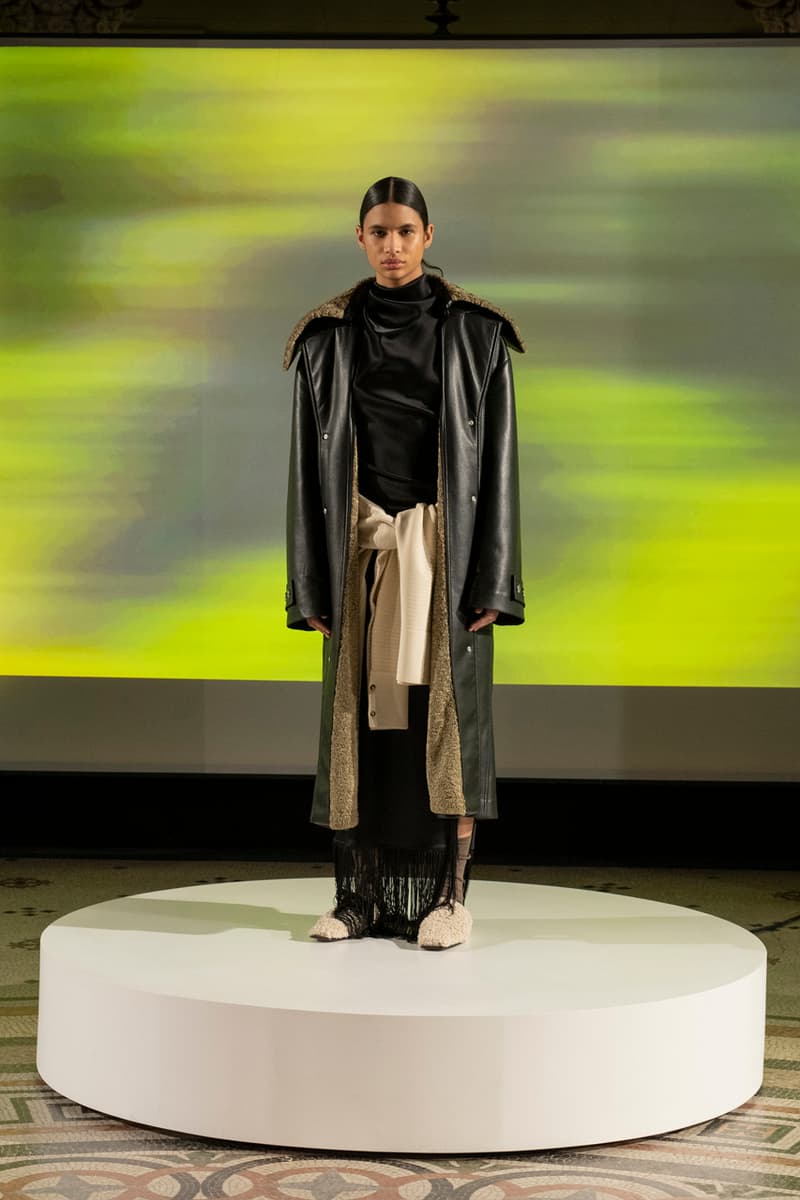 1 of 48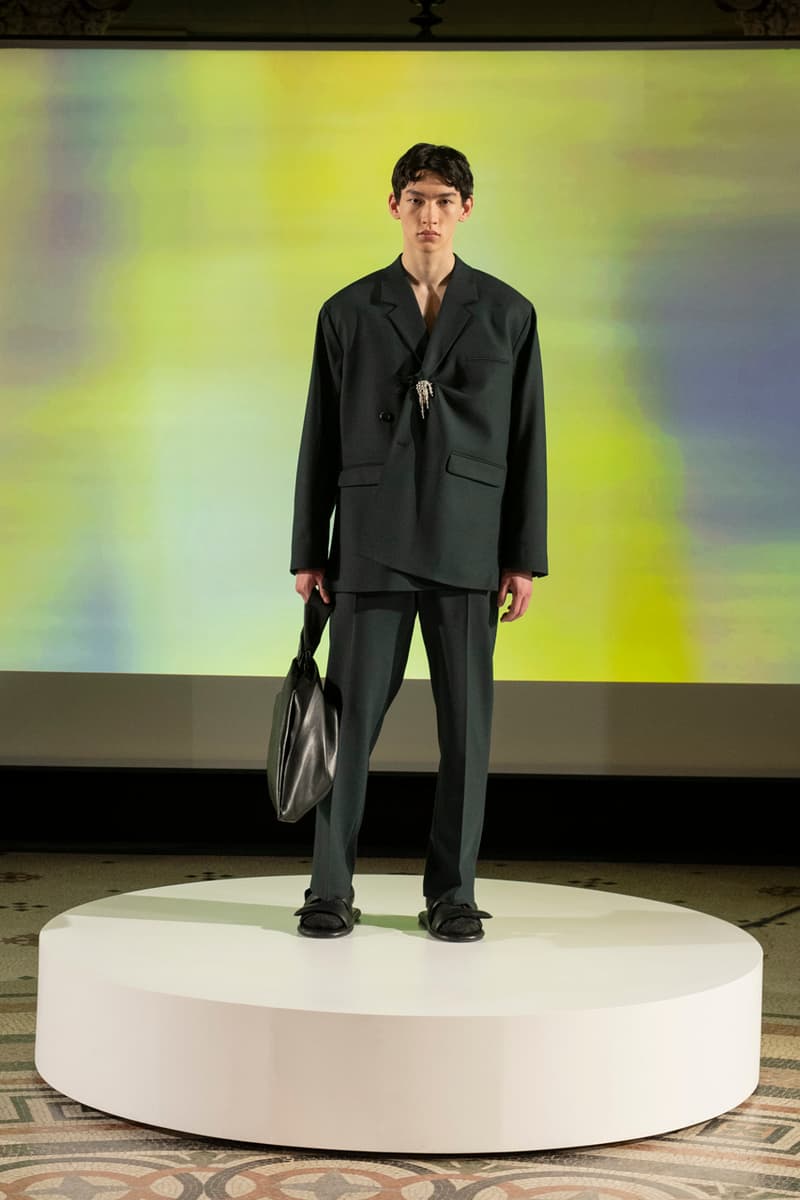 2 of 48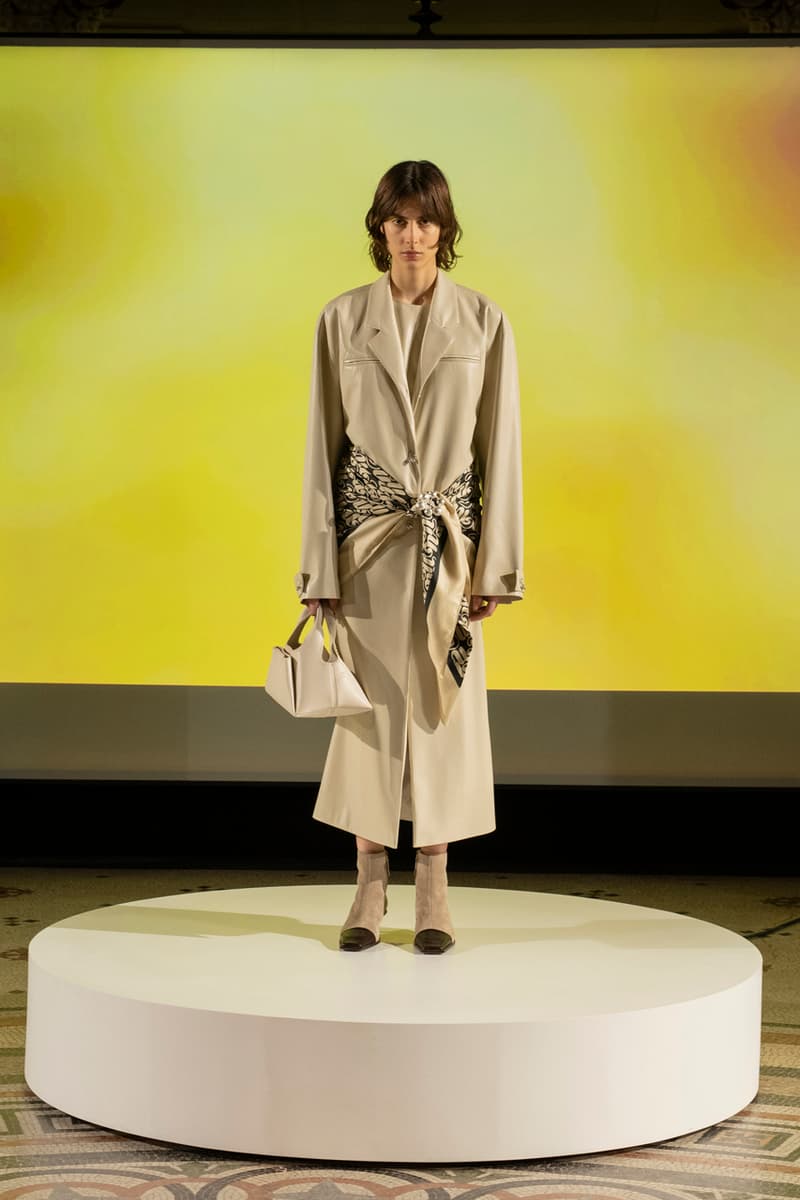 3 of 48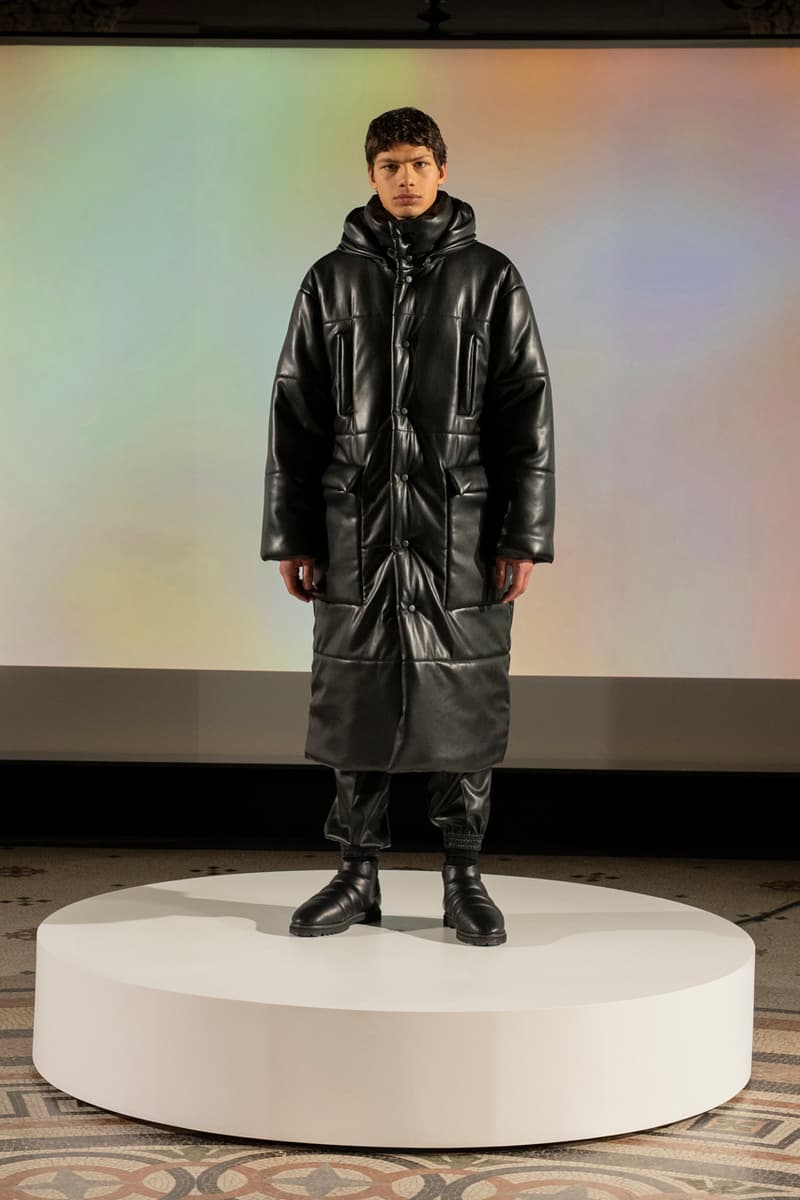 4 of 48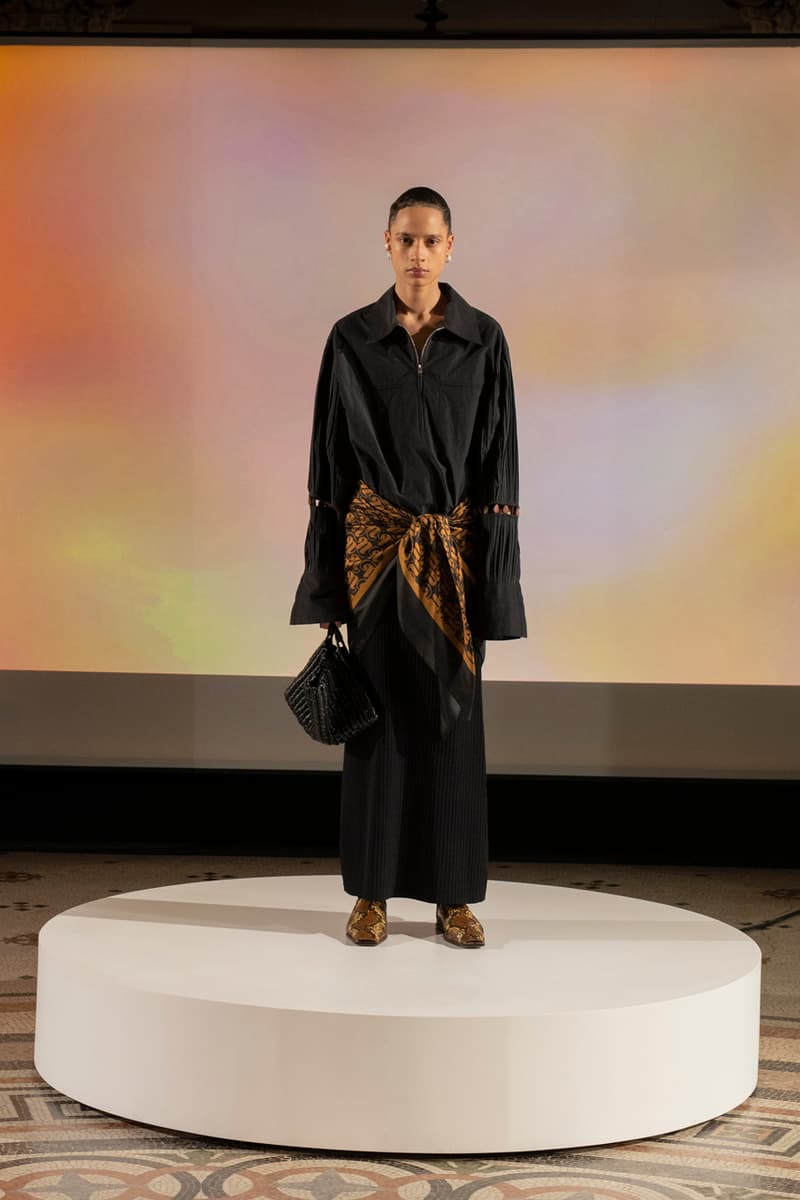 5 of 48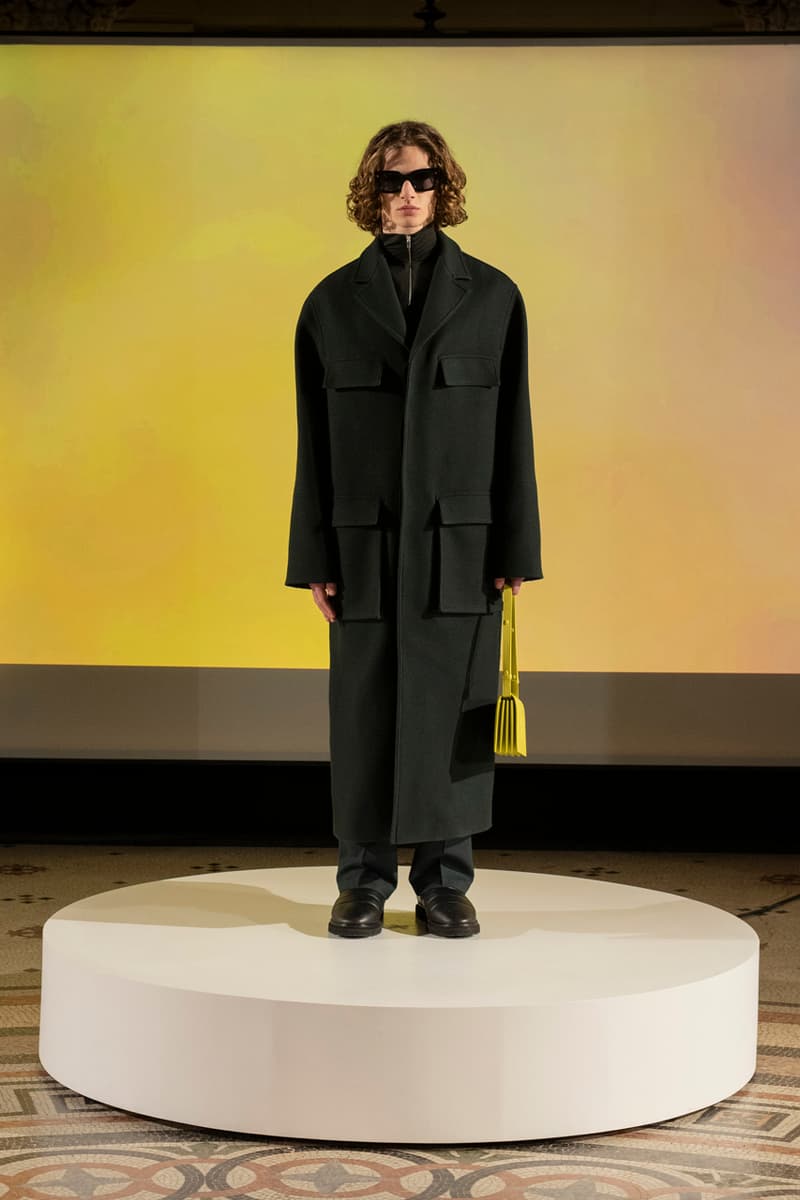 6 of 48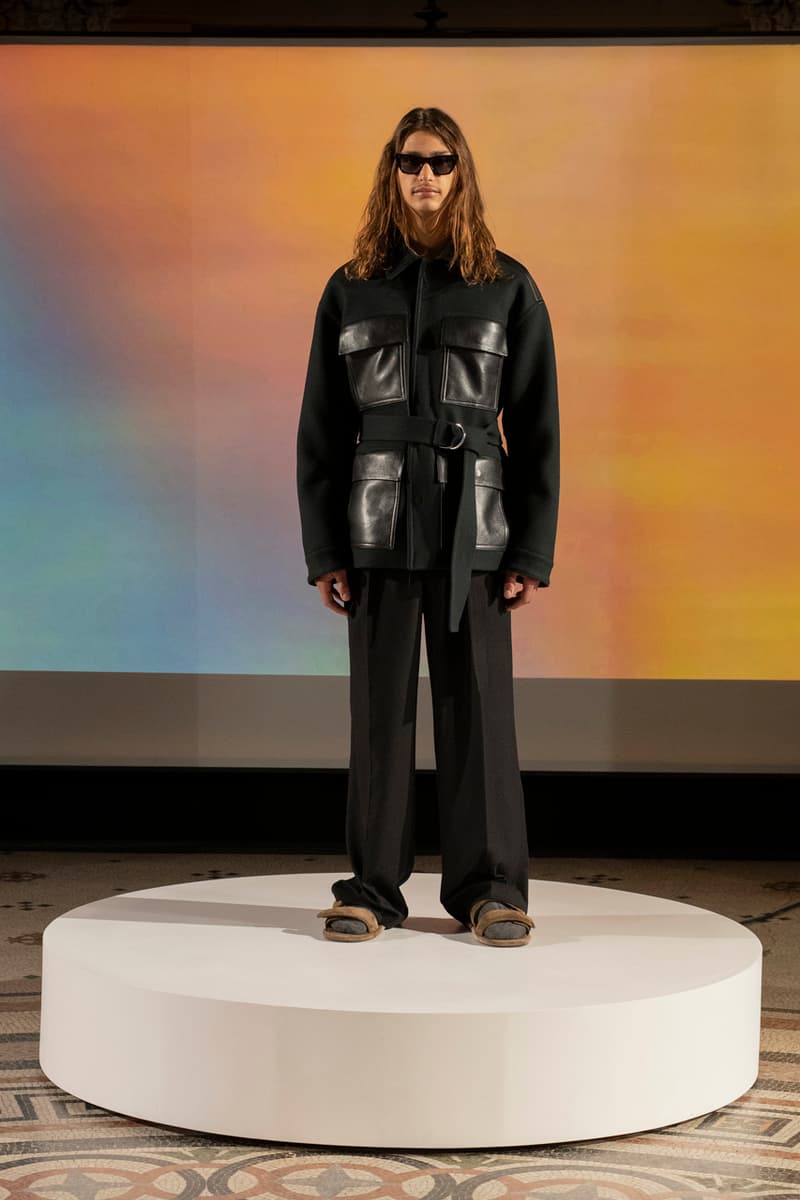 7 of 48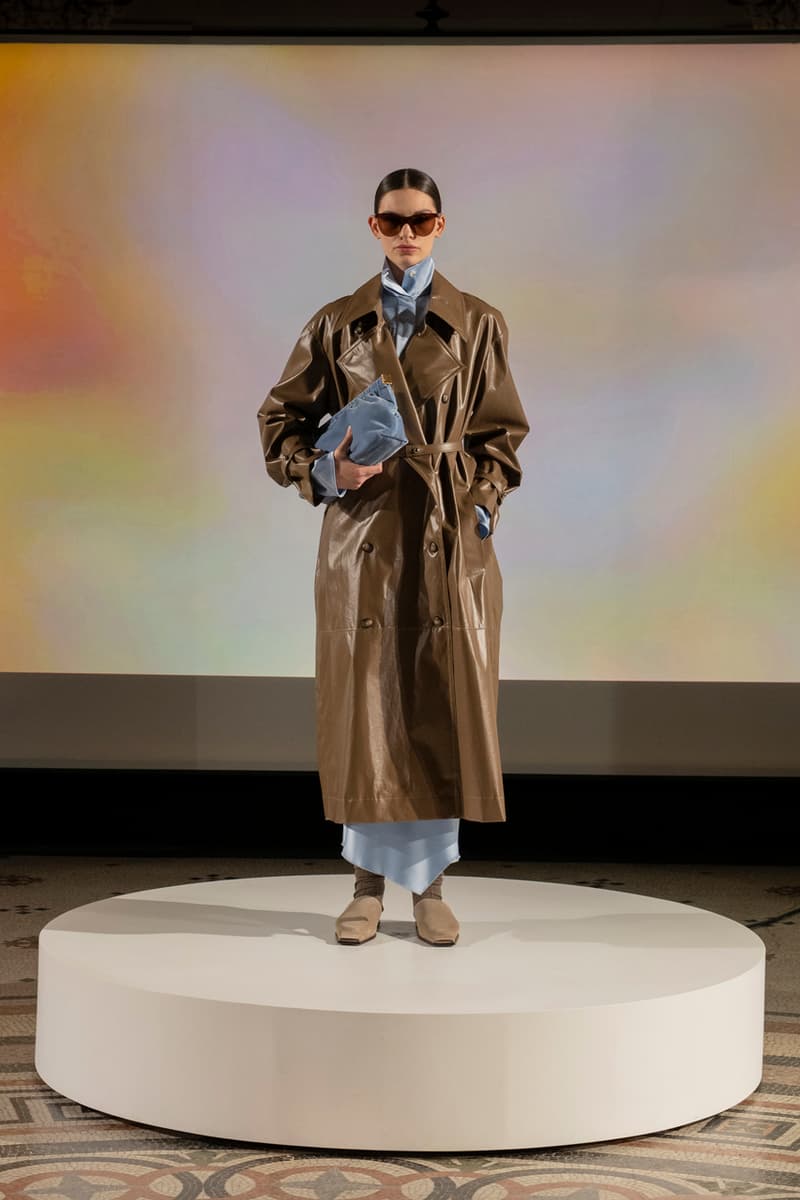 8 of 48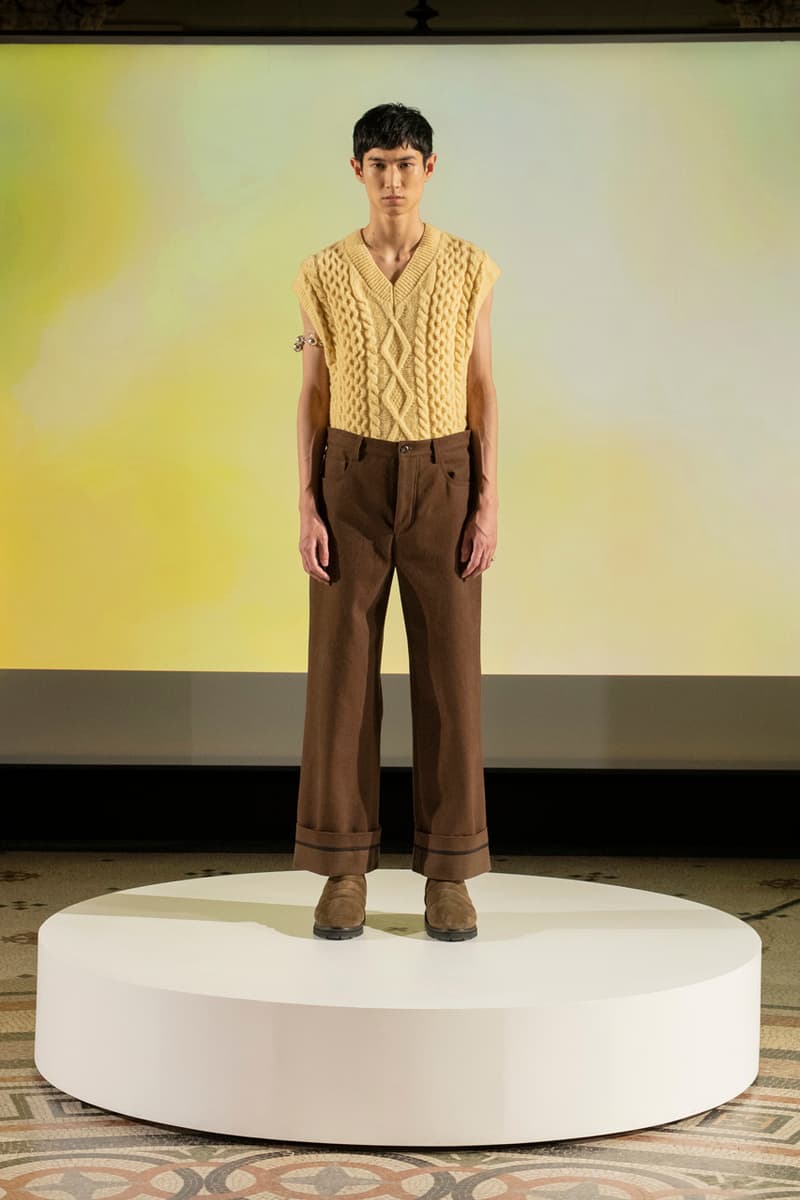 9 of 48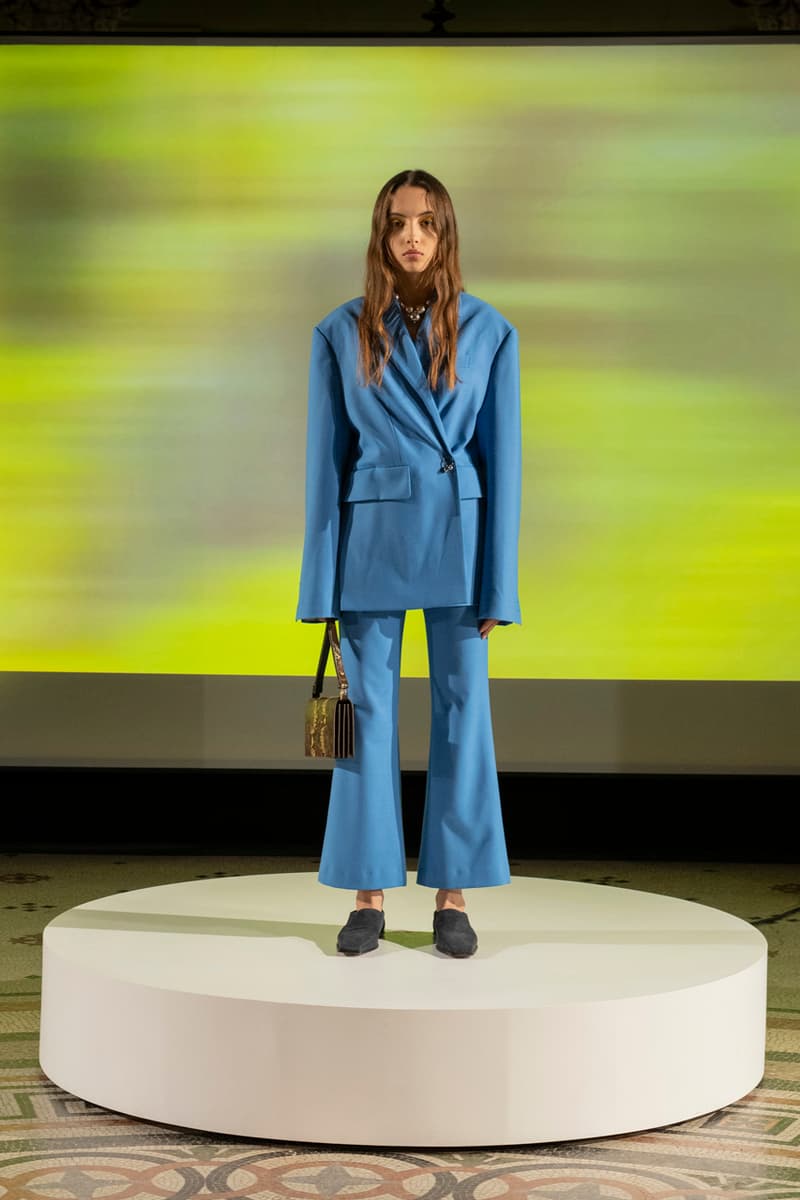 10 of 48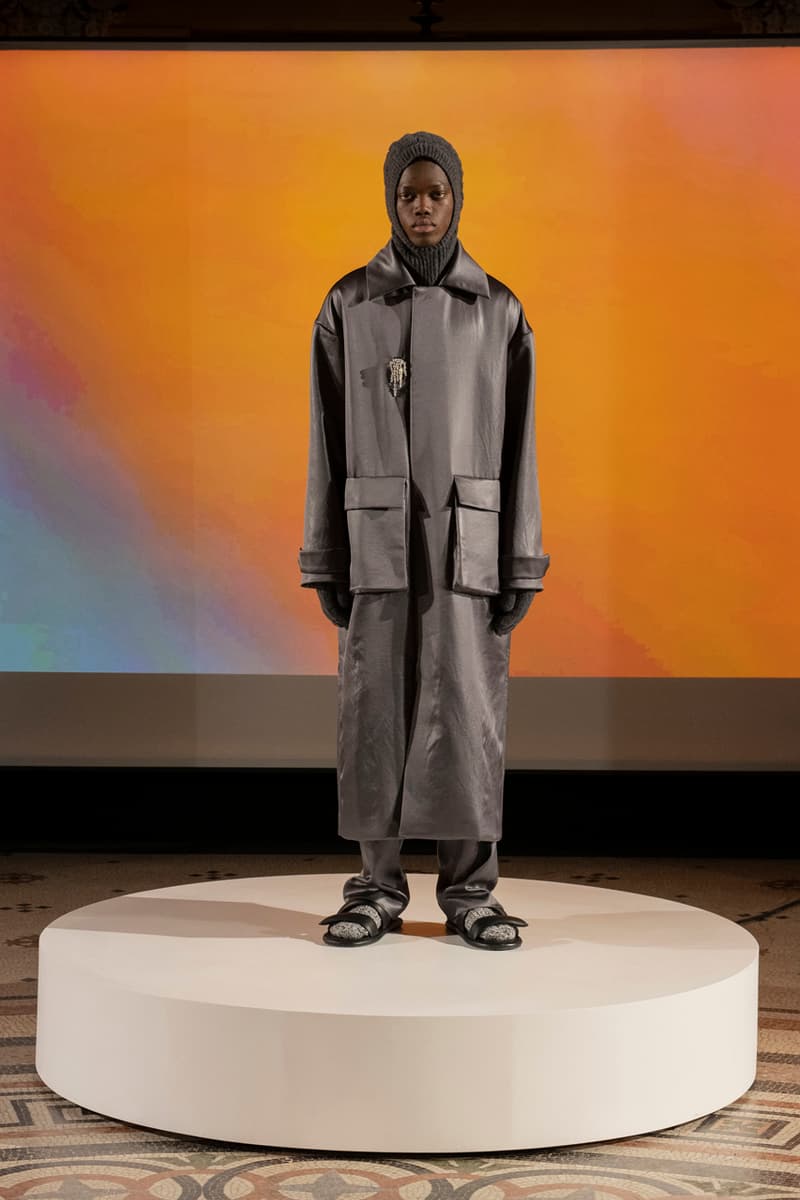 11 of 48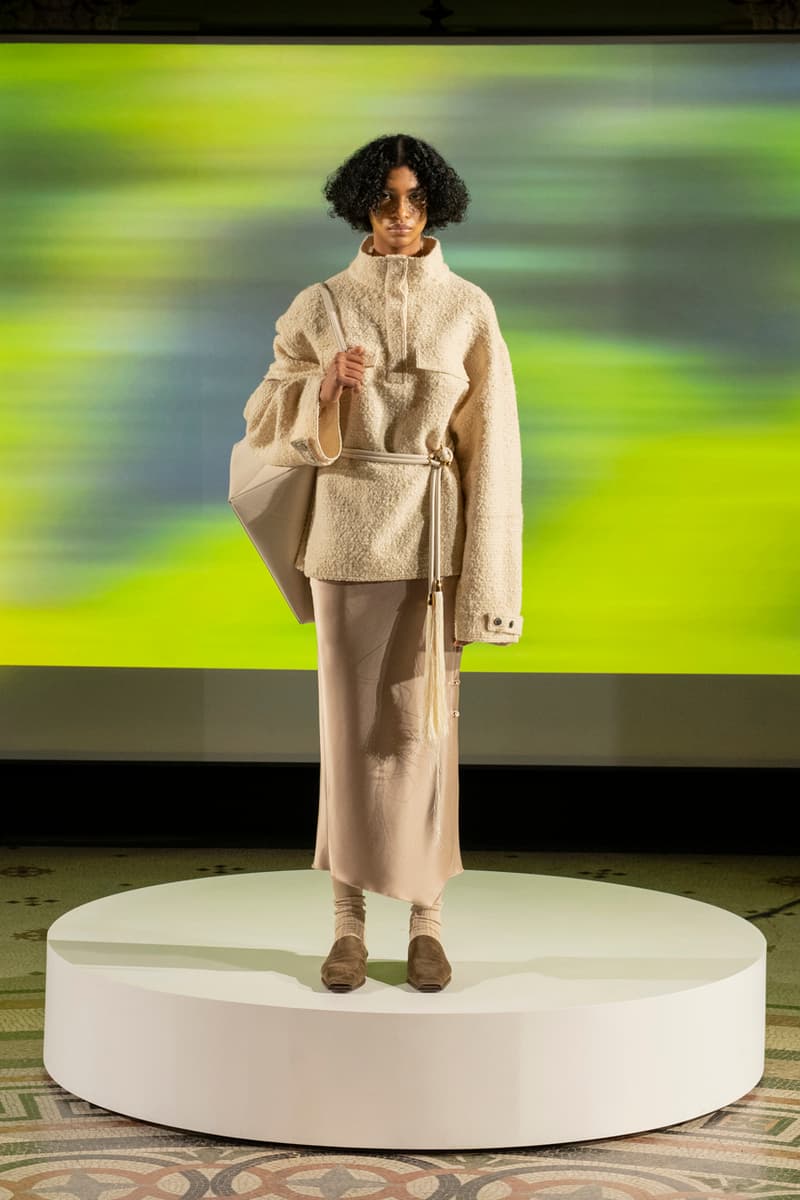 12 of 48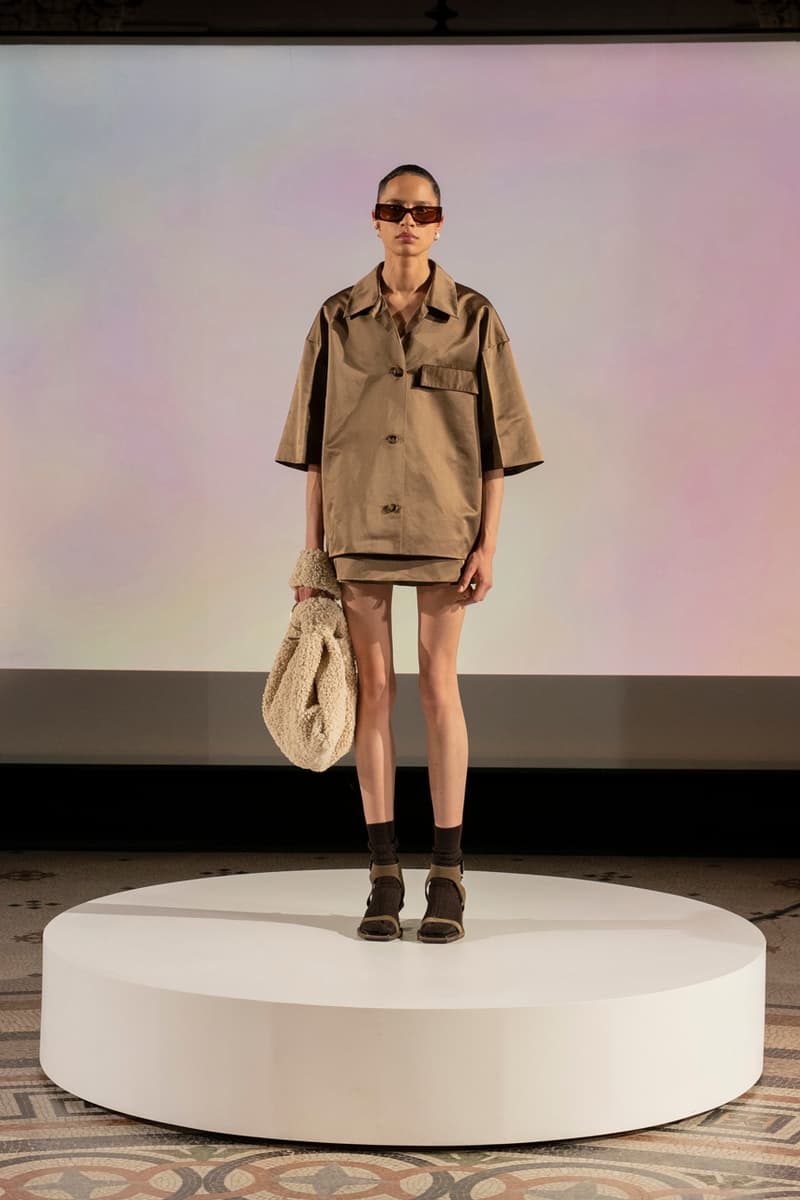 13 of 48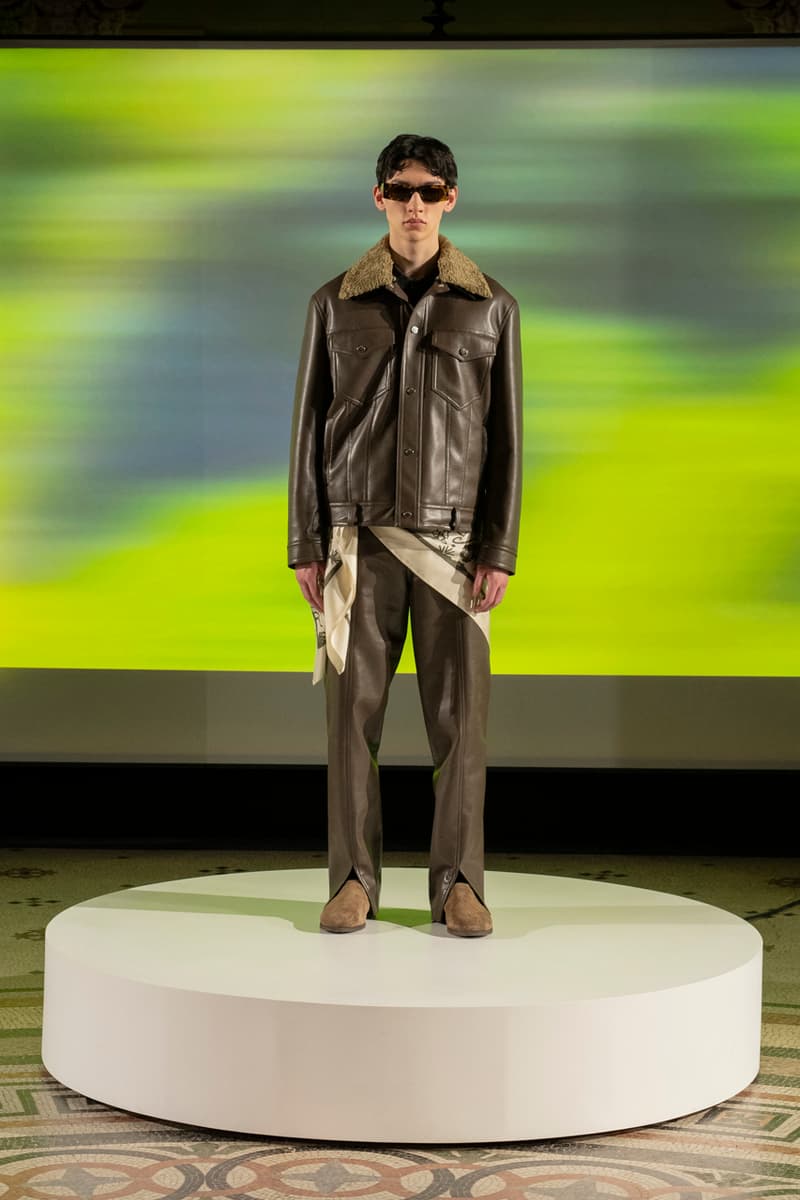 14 of 48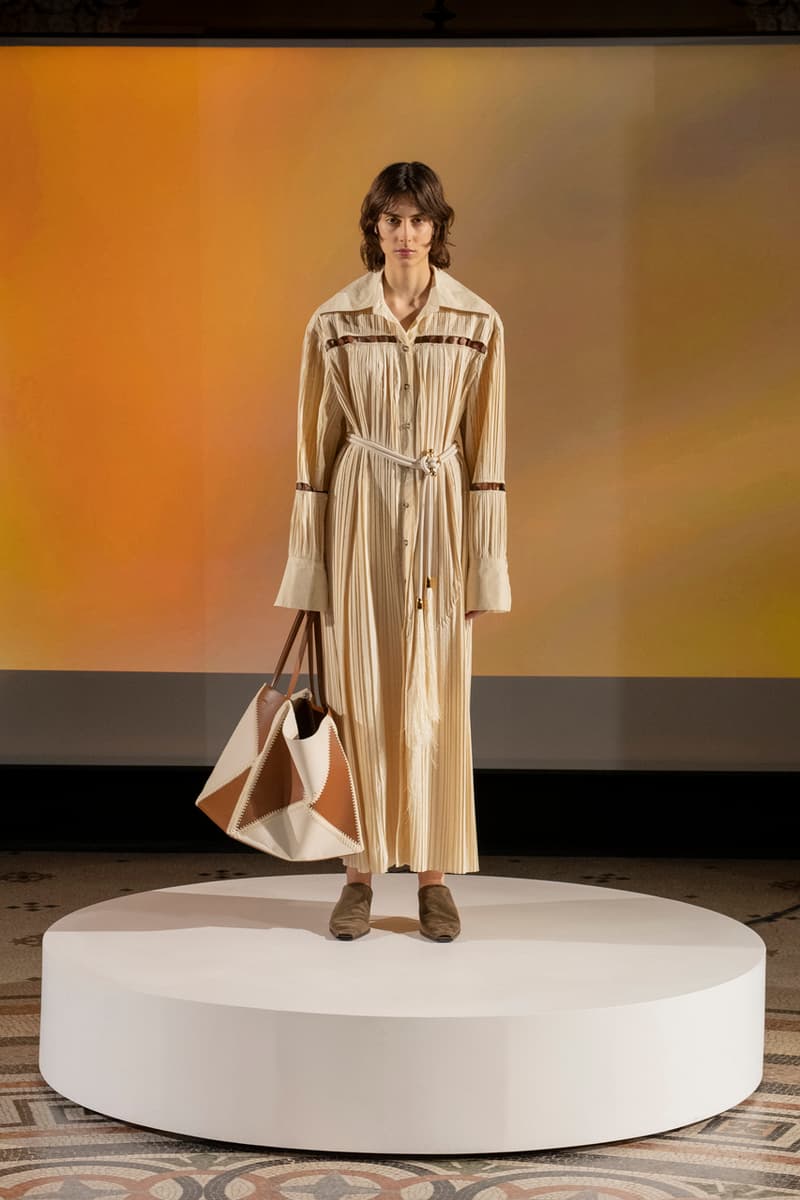 15 of 48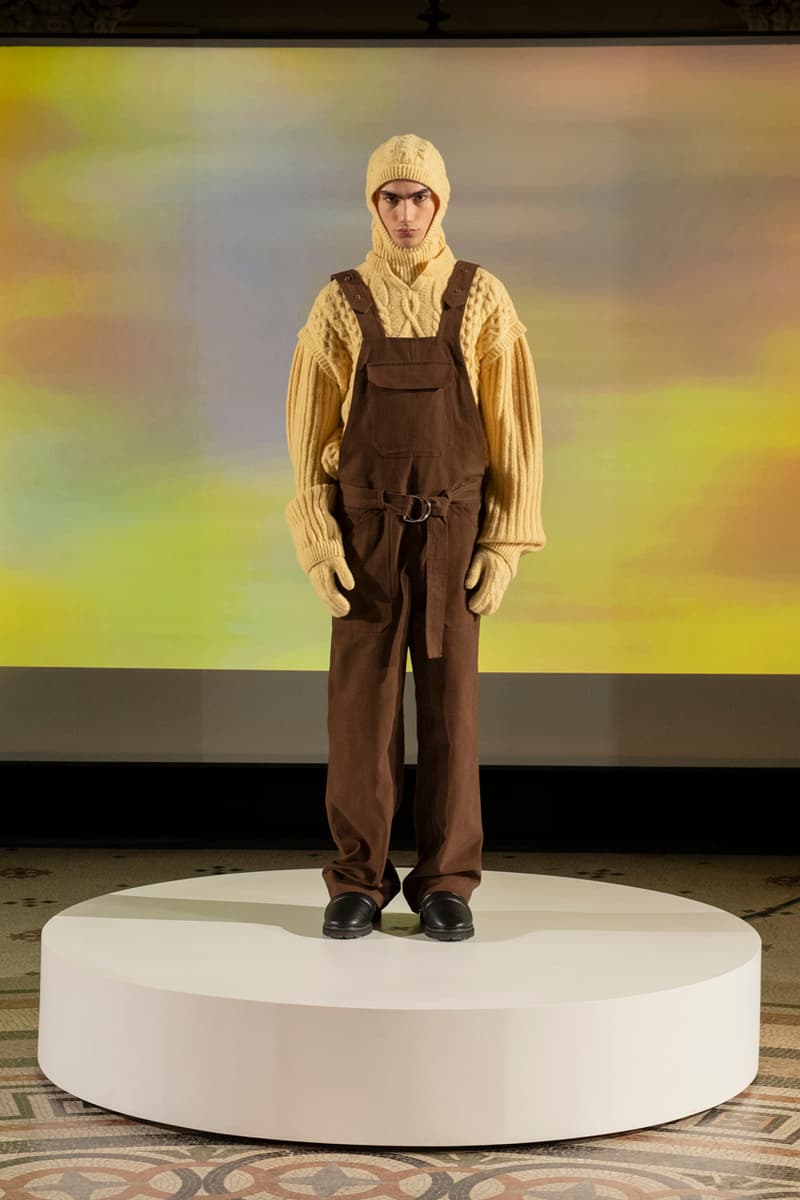 16 of 48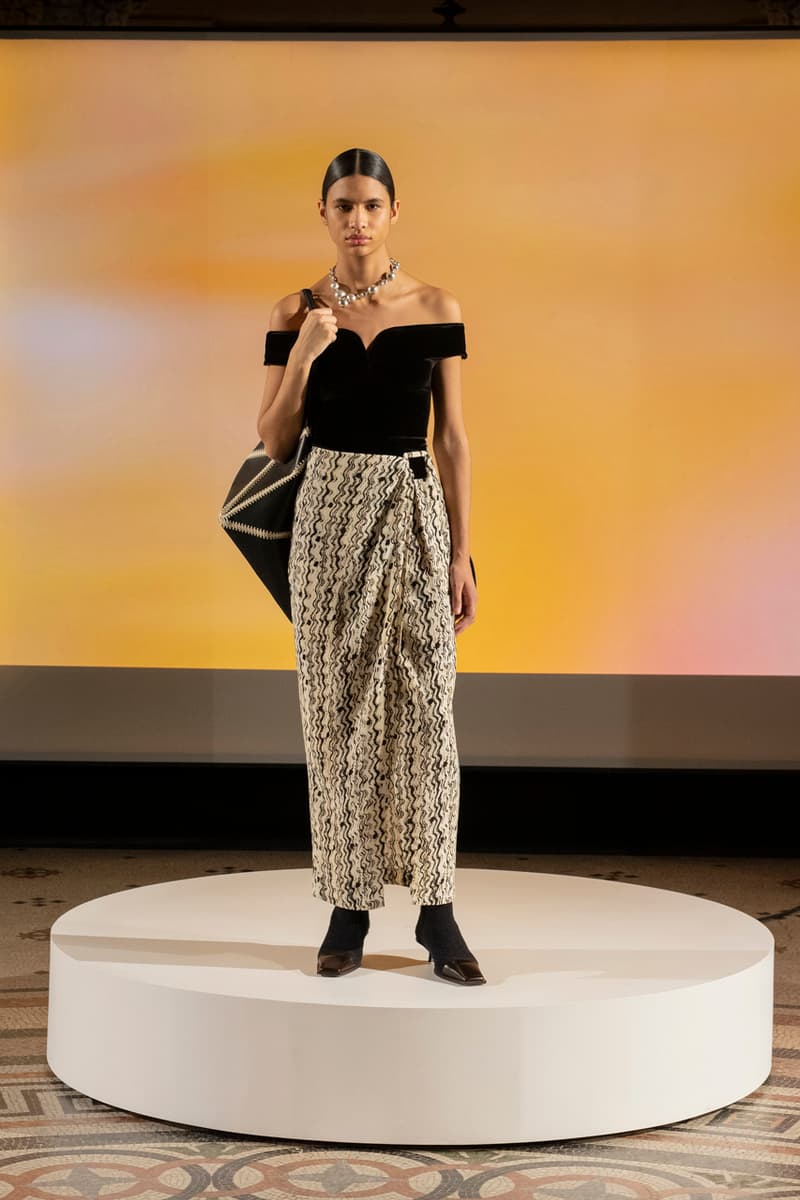 17 of 48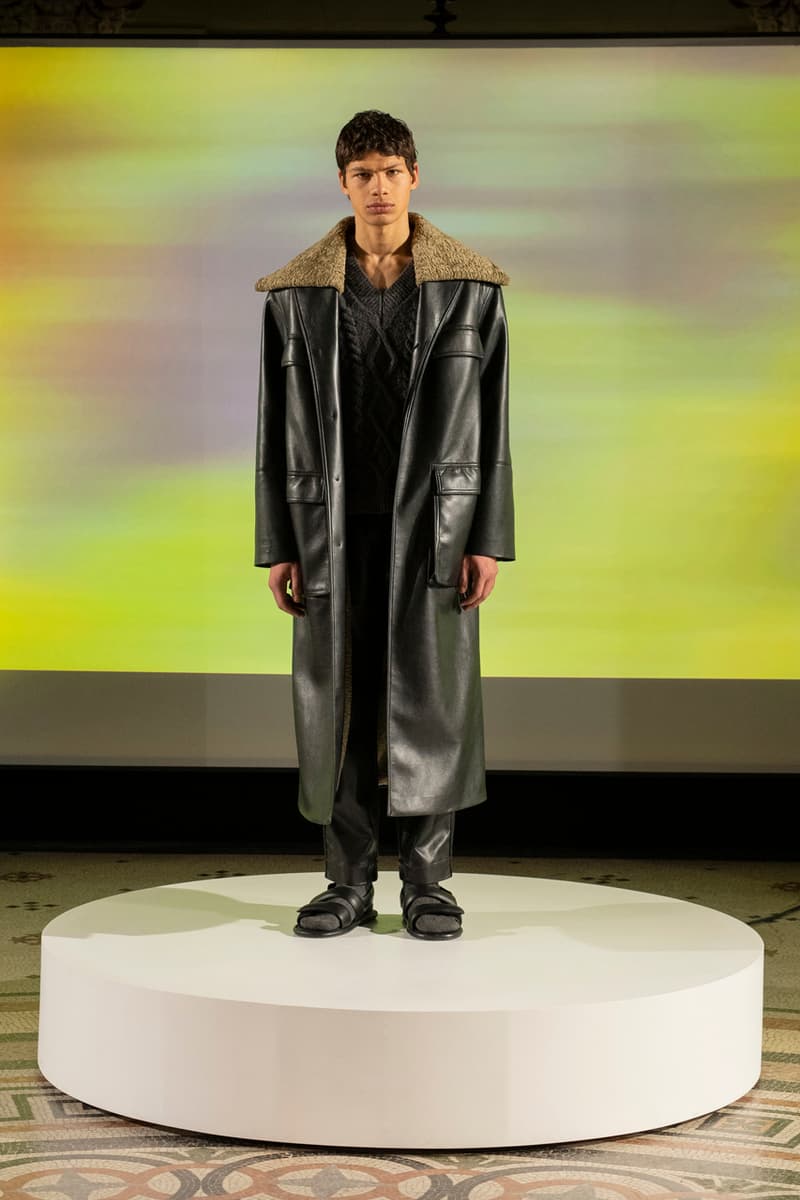 18 of 48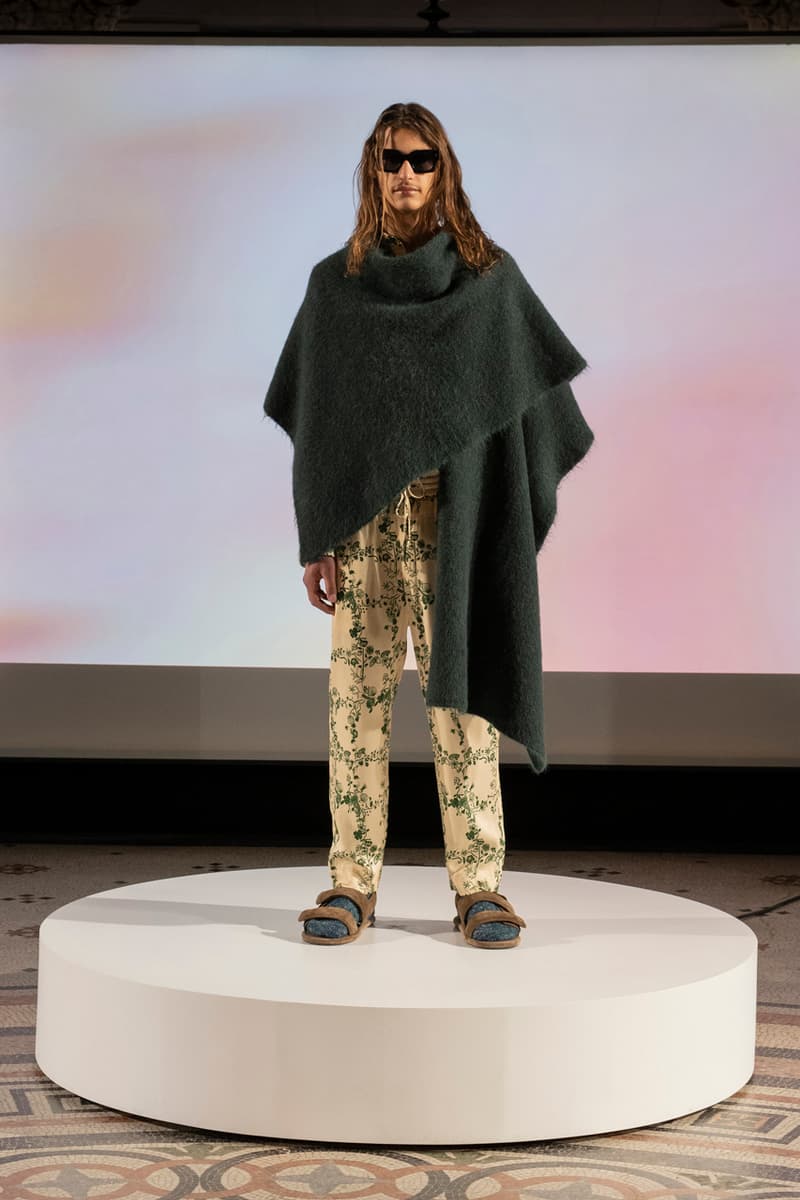 19 of 48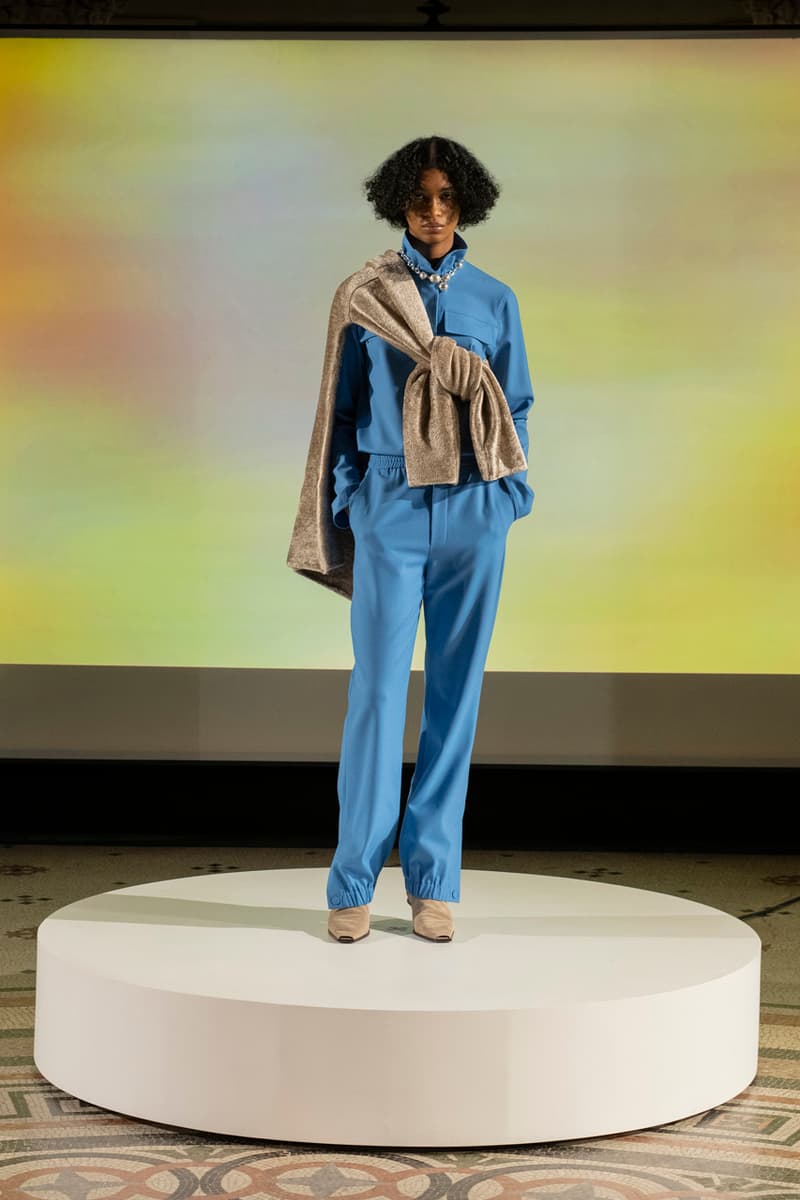 20 of 48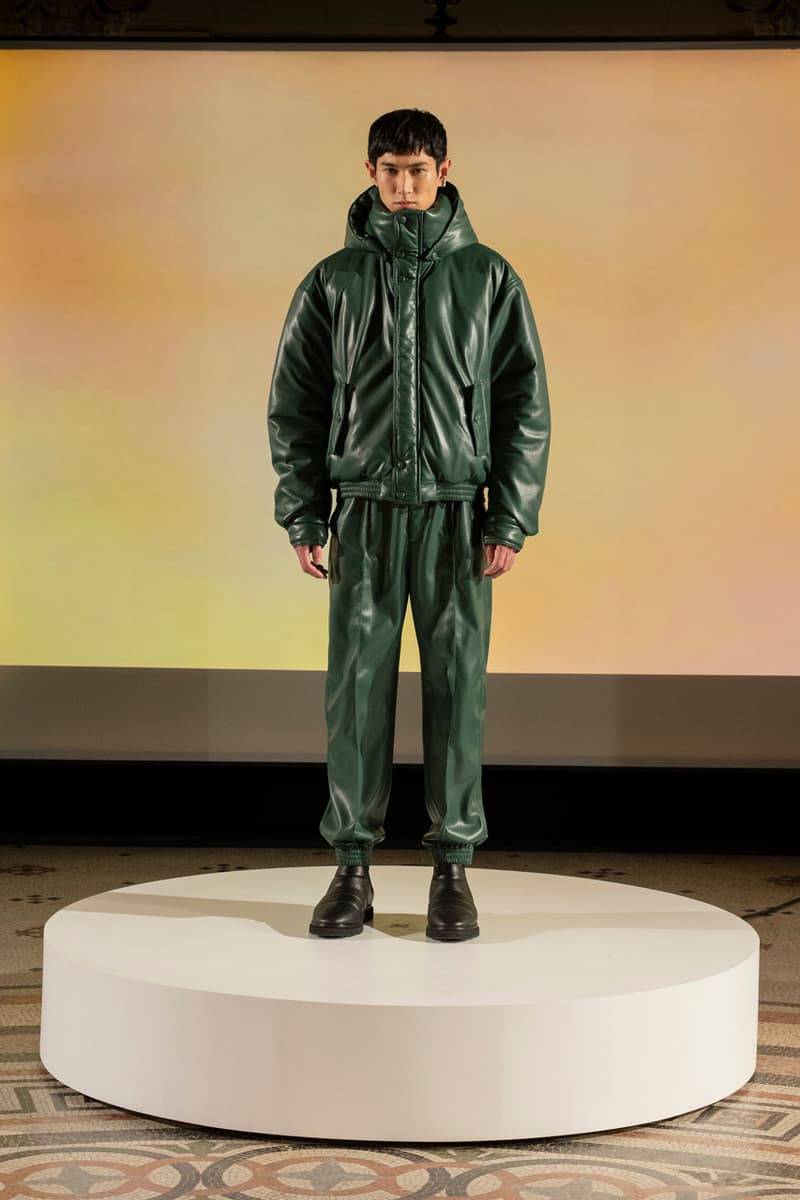 21 of 48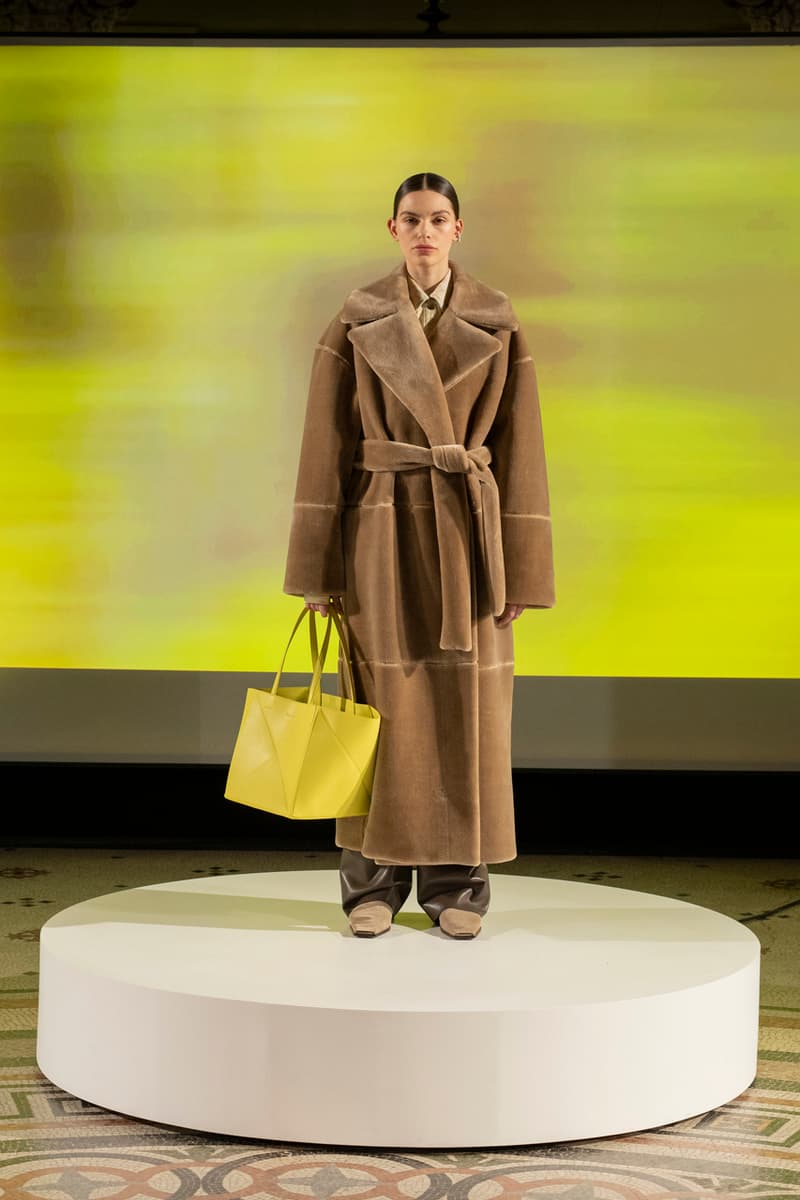 22 of 48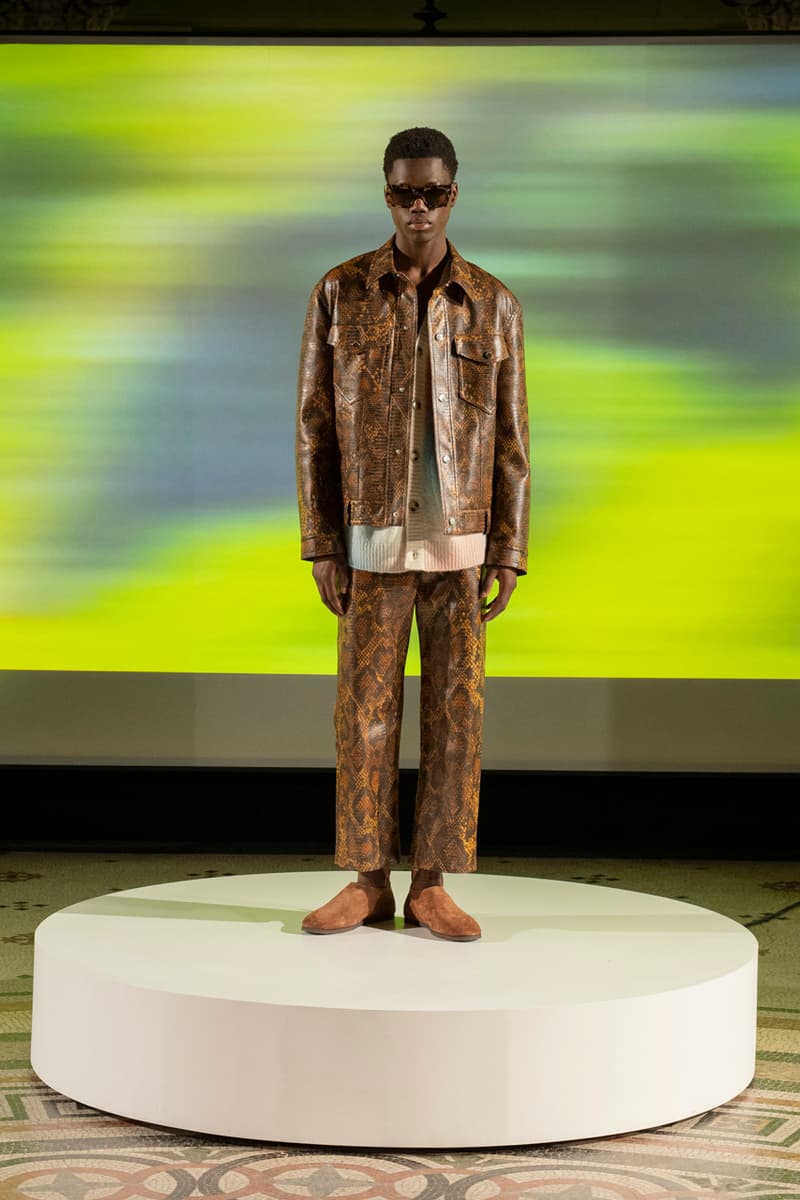 23 of 48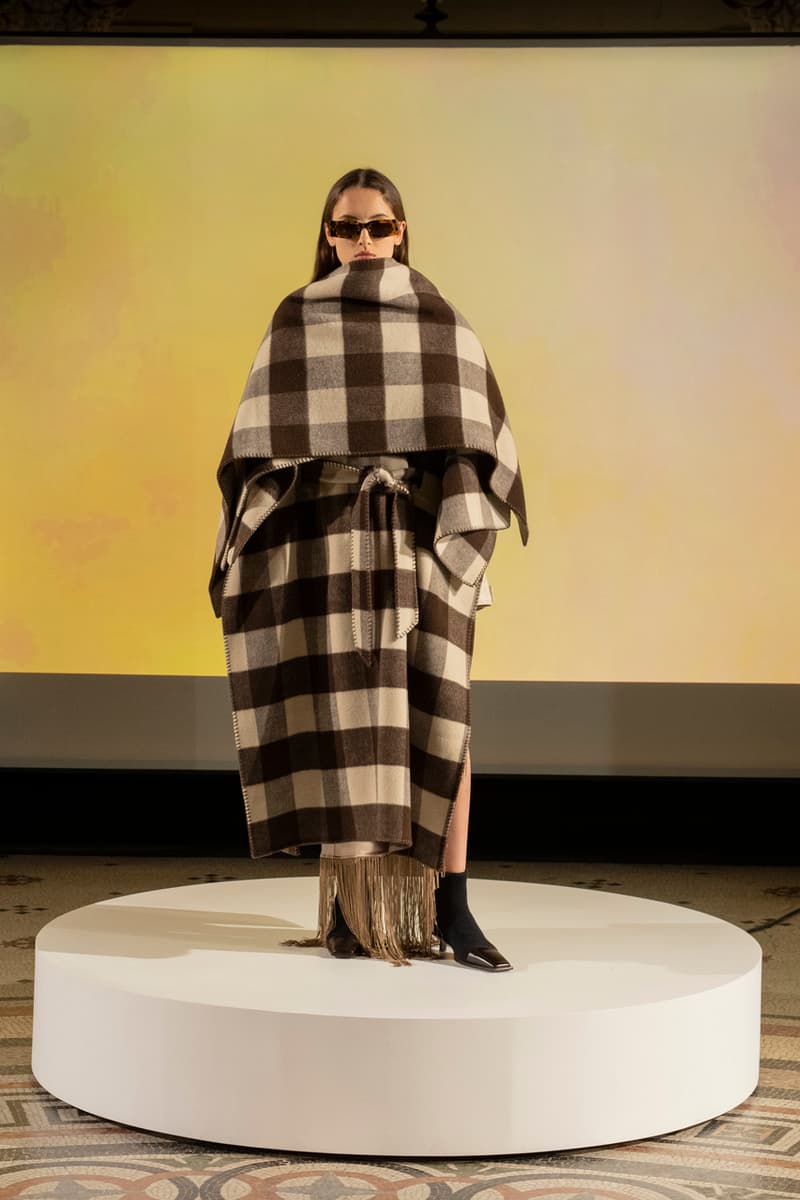 24 of 48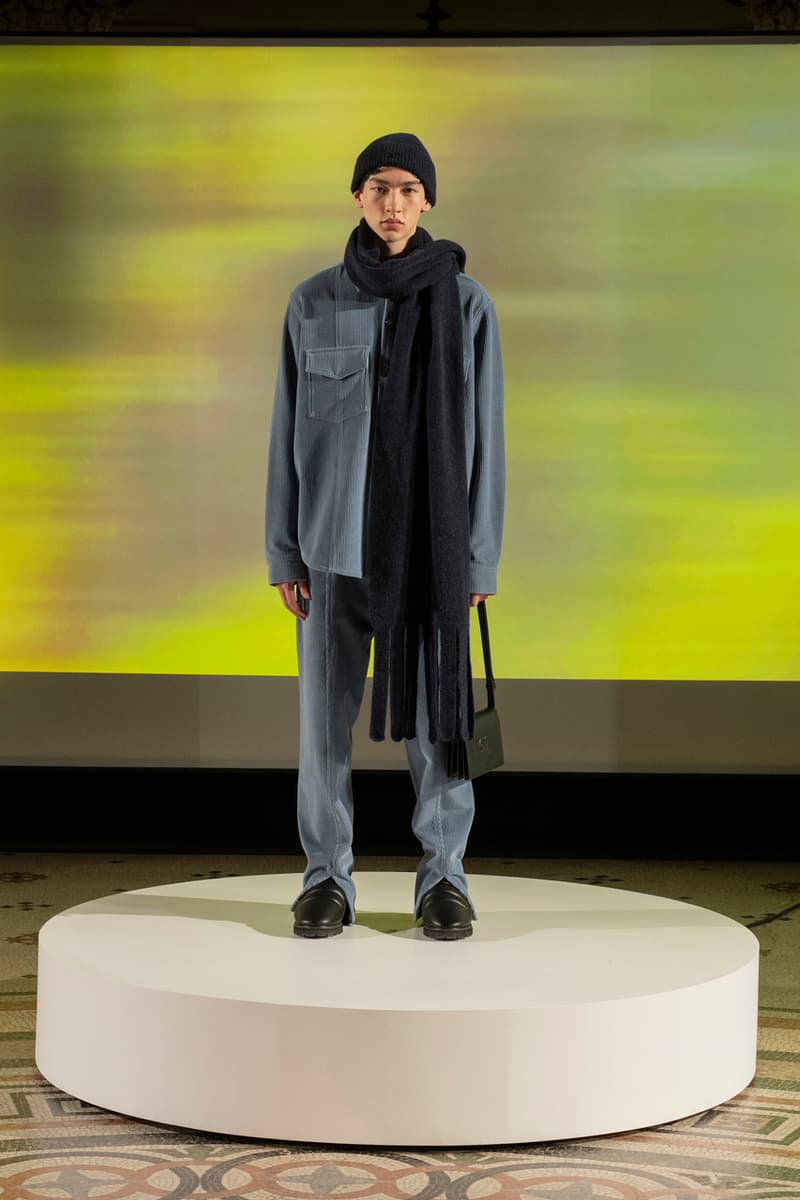 25 of 48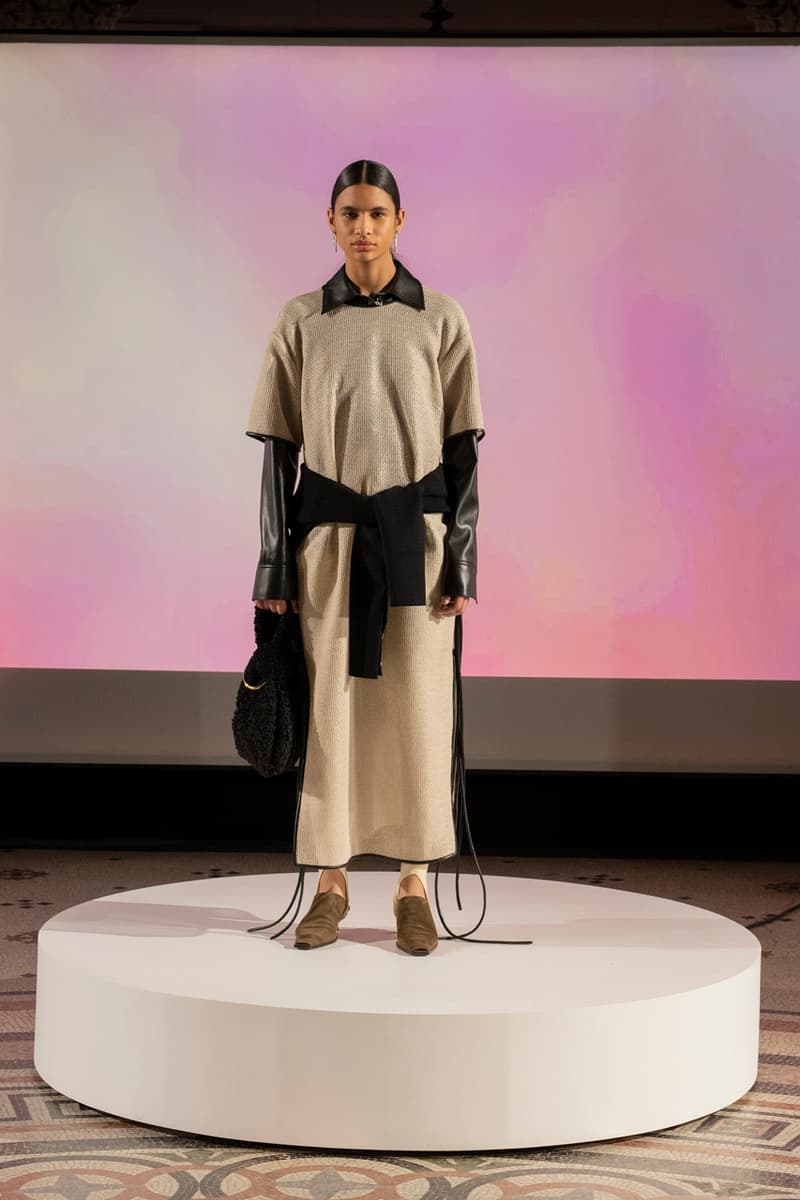 26 of 48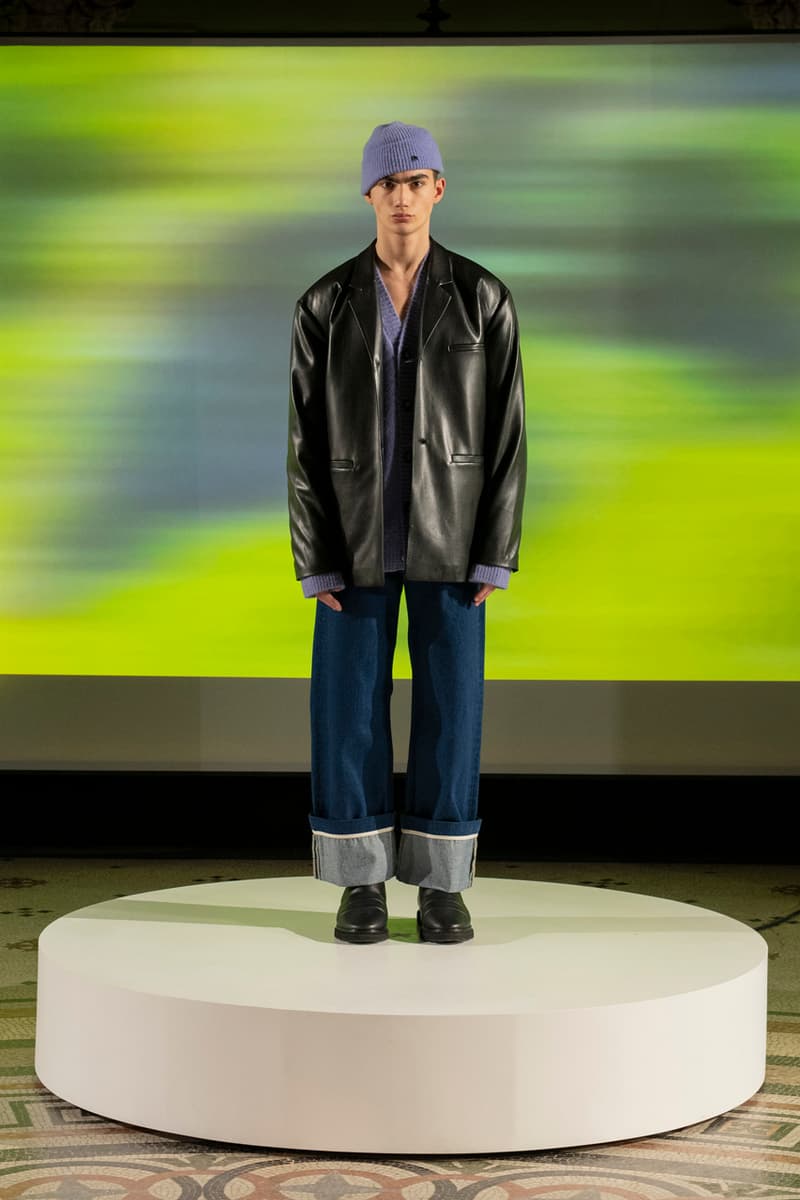 27 of 48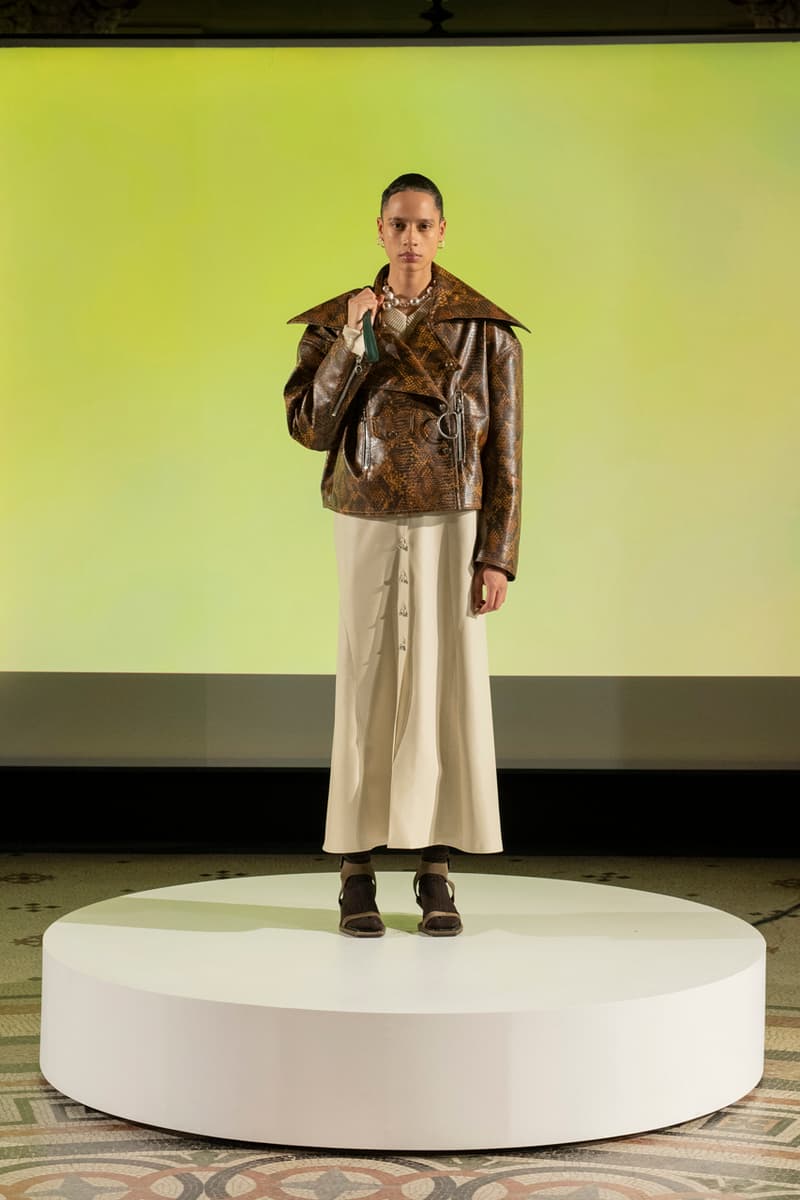 28 of 48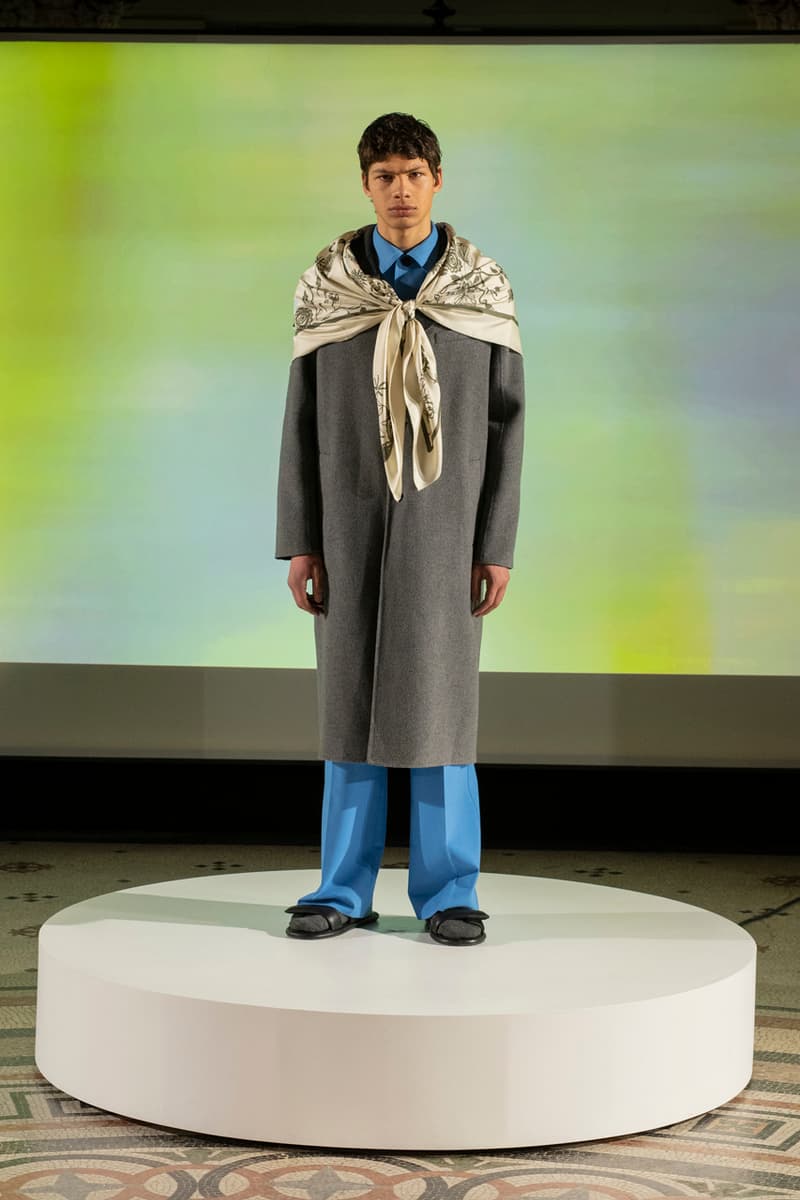 29 of 48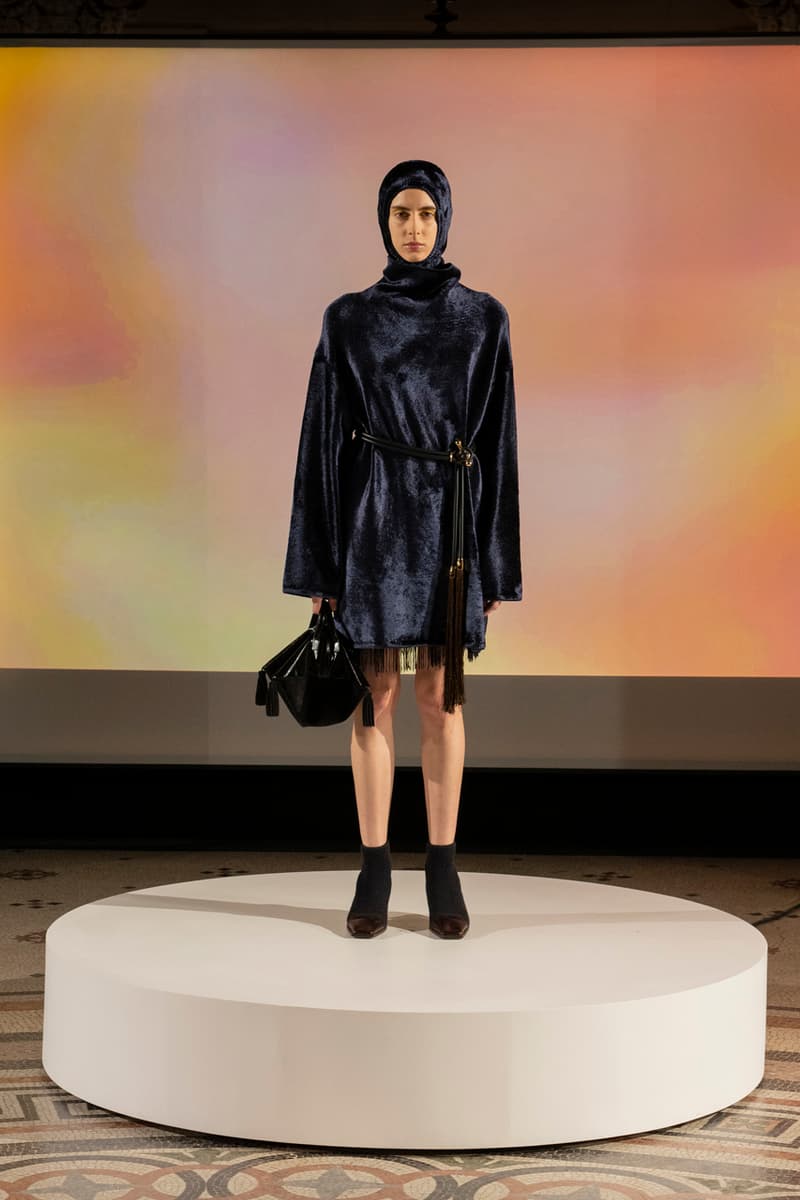 30 of 48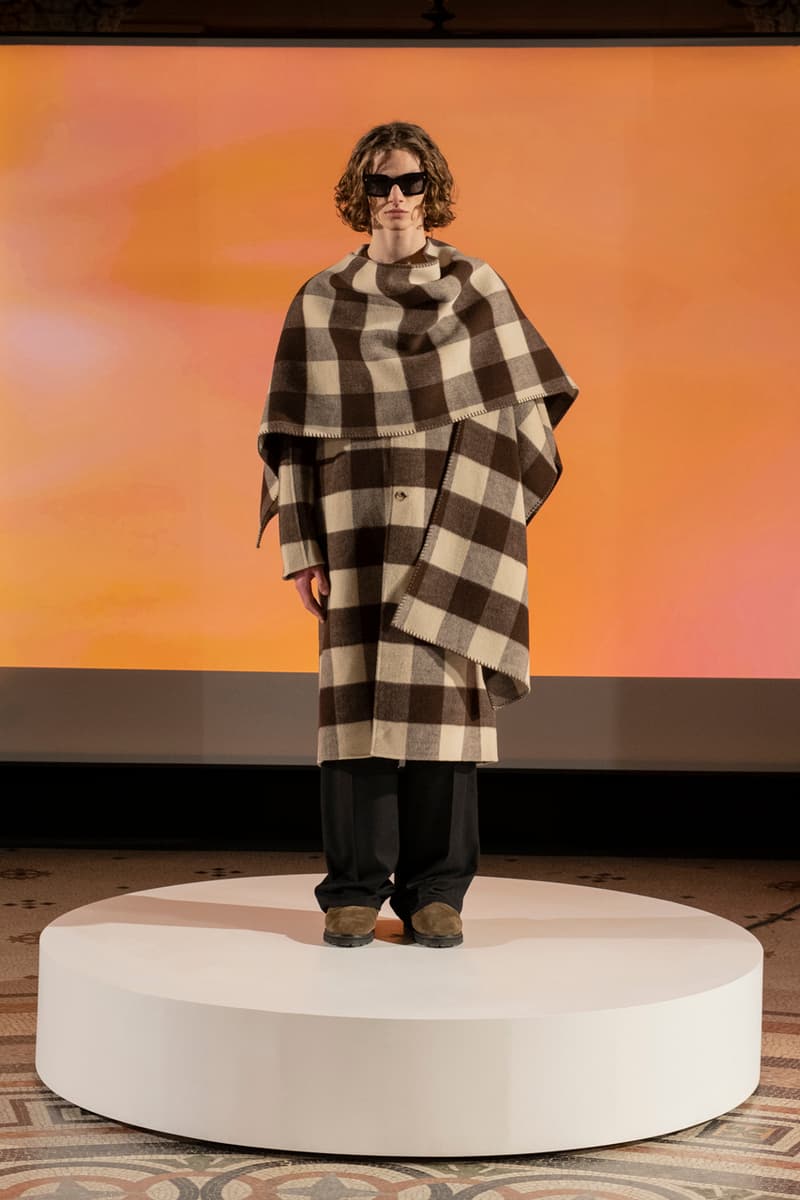 31 of 48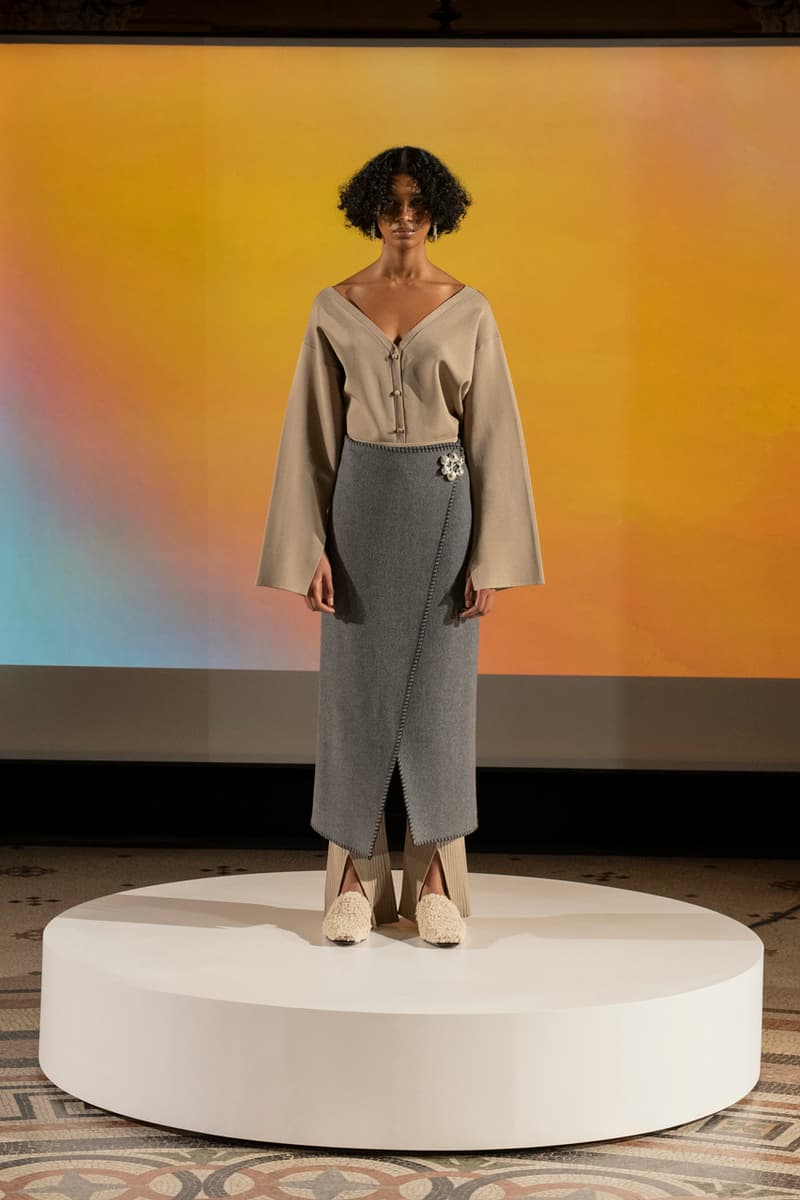 32 of 48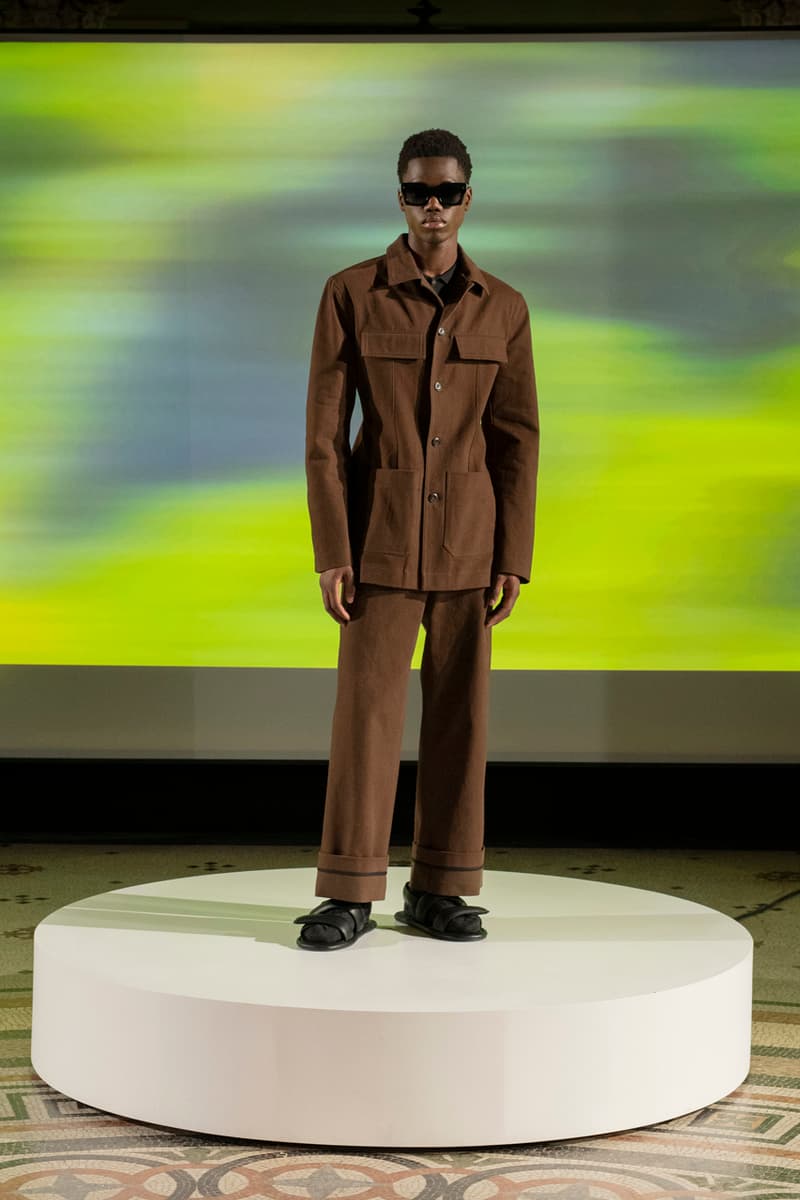 33 of 48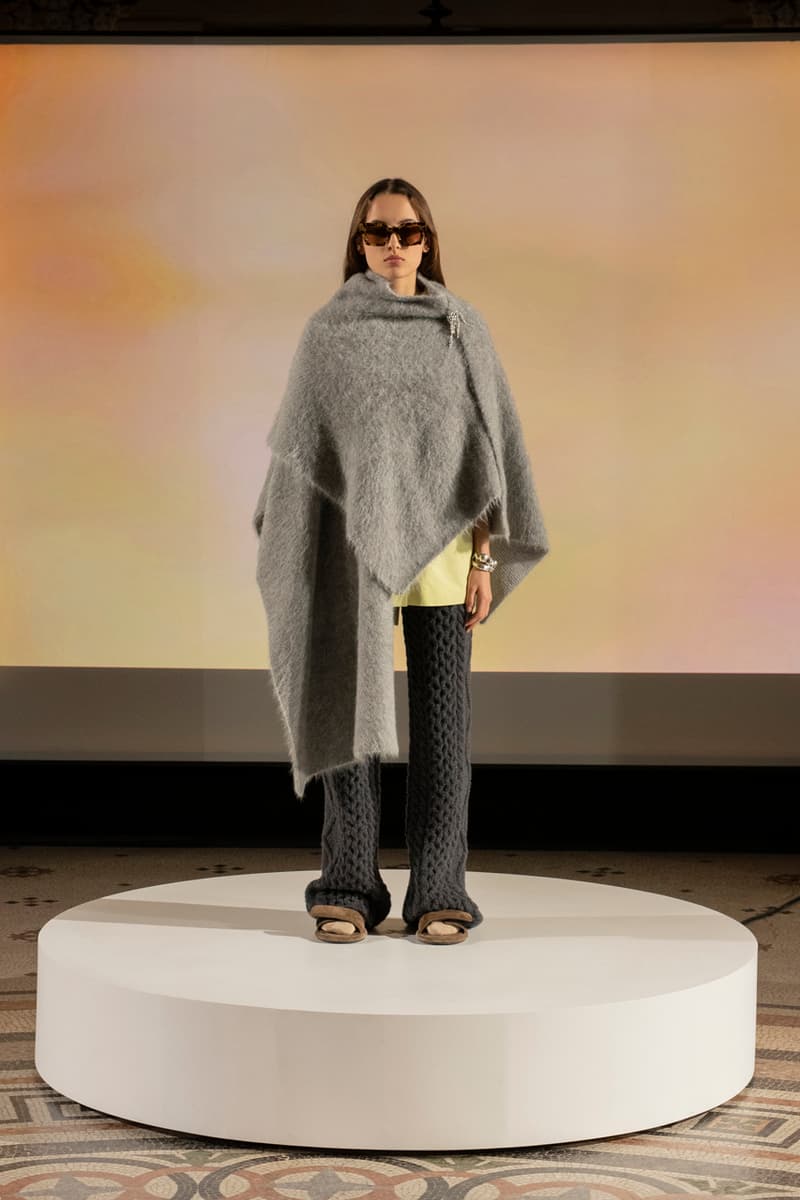 34 of 48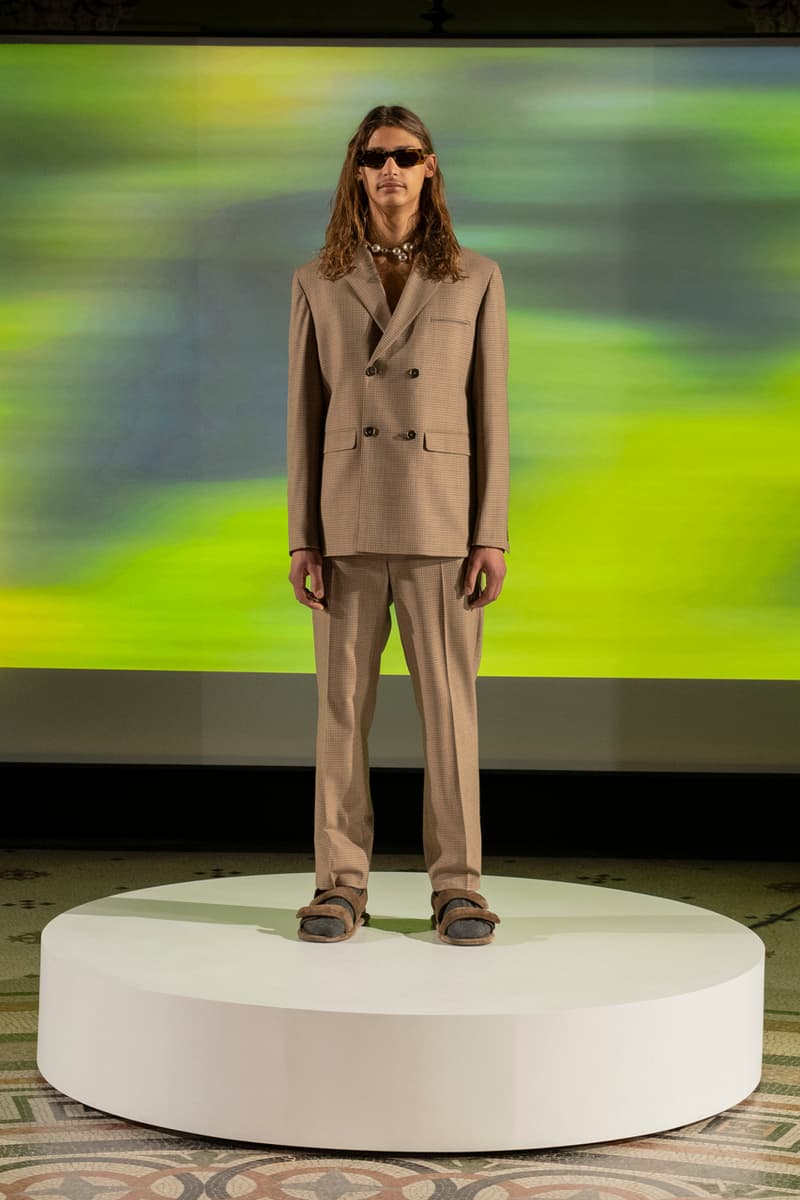 35 of 48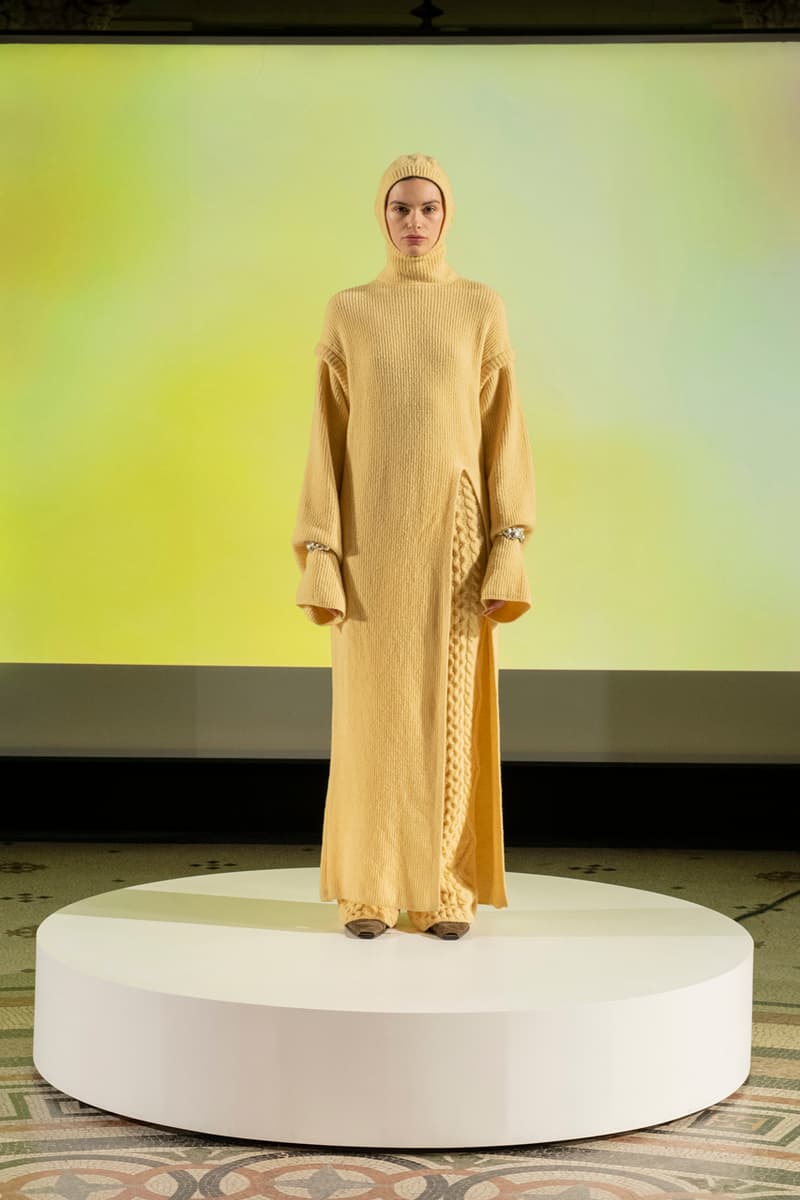 36 of 48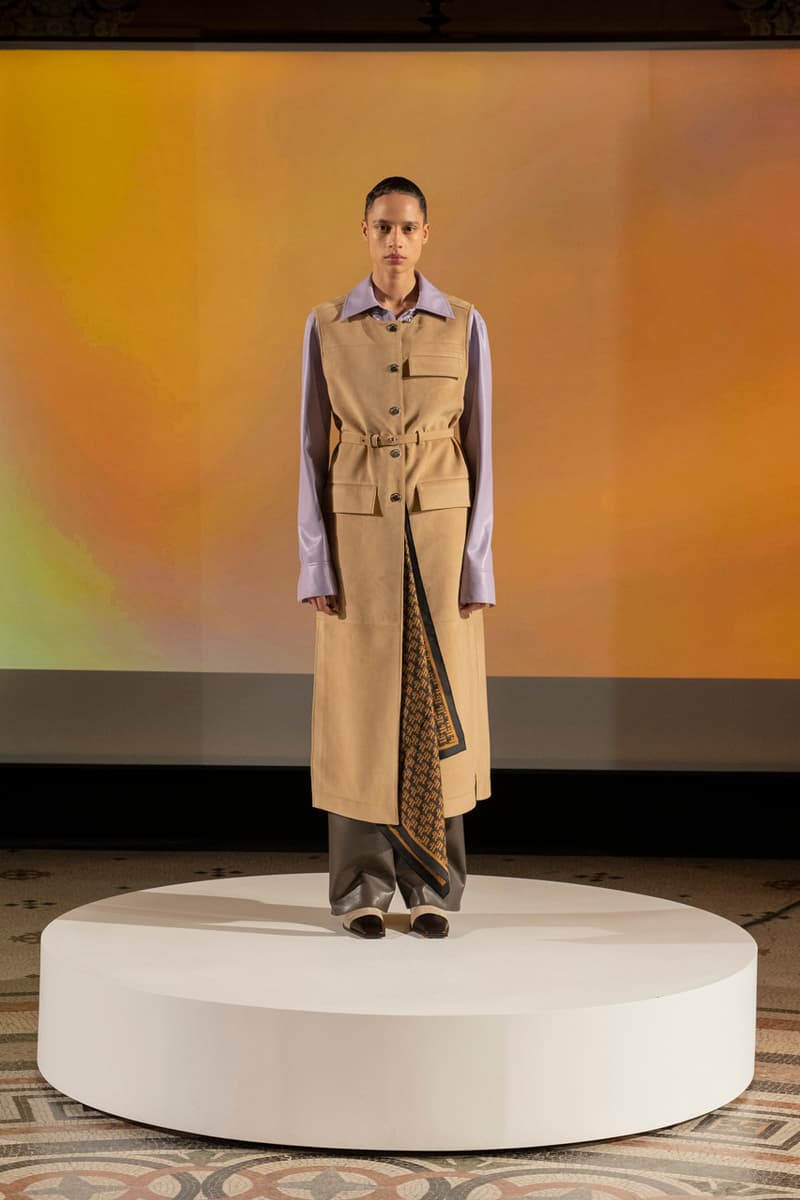 37 of 48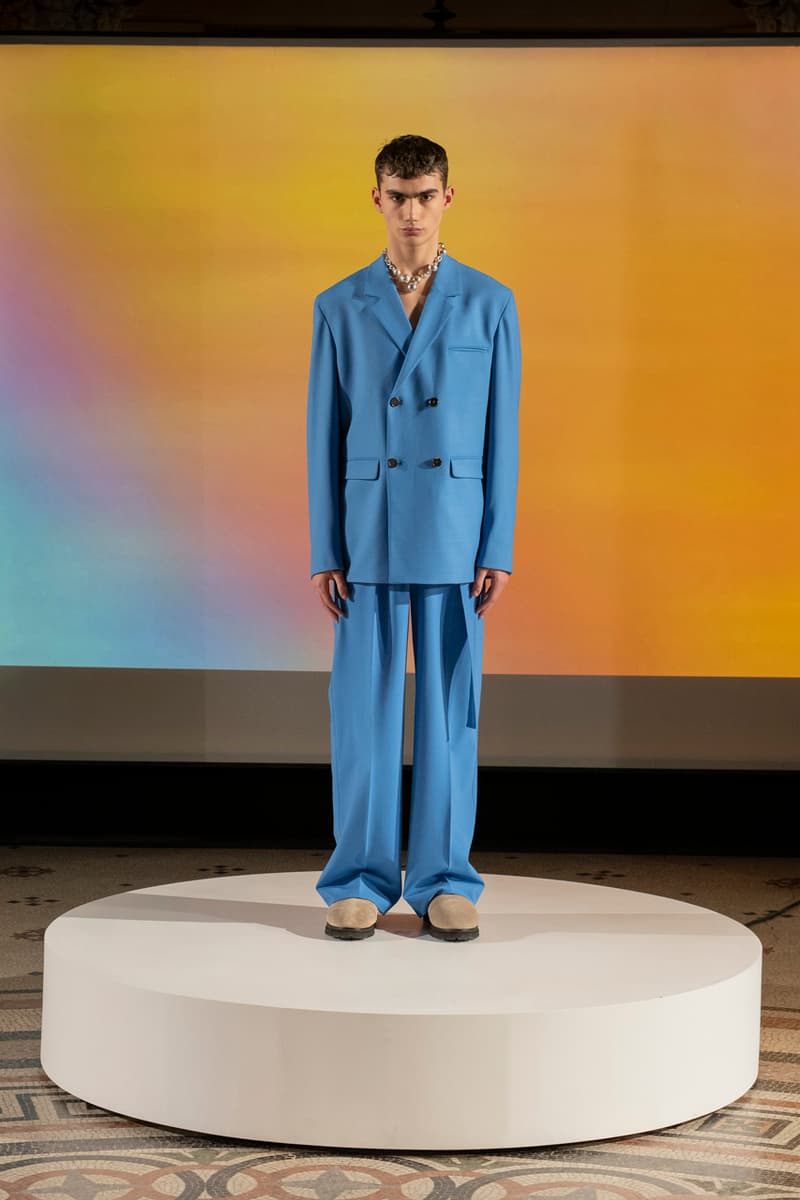 38 of 48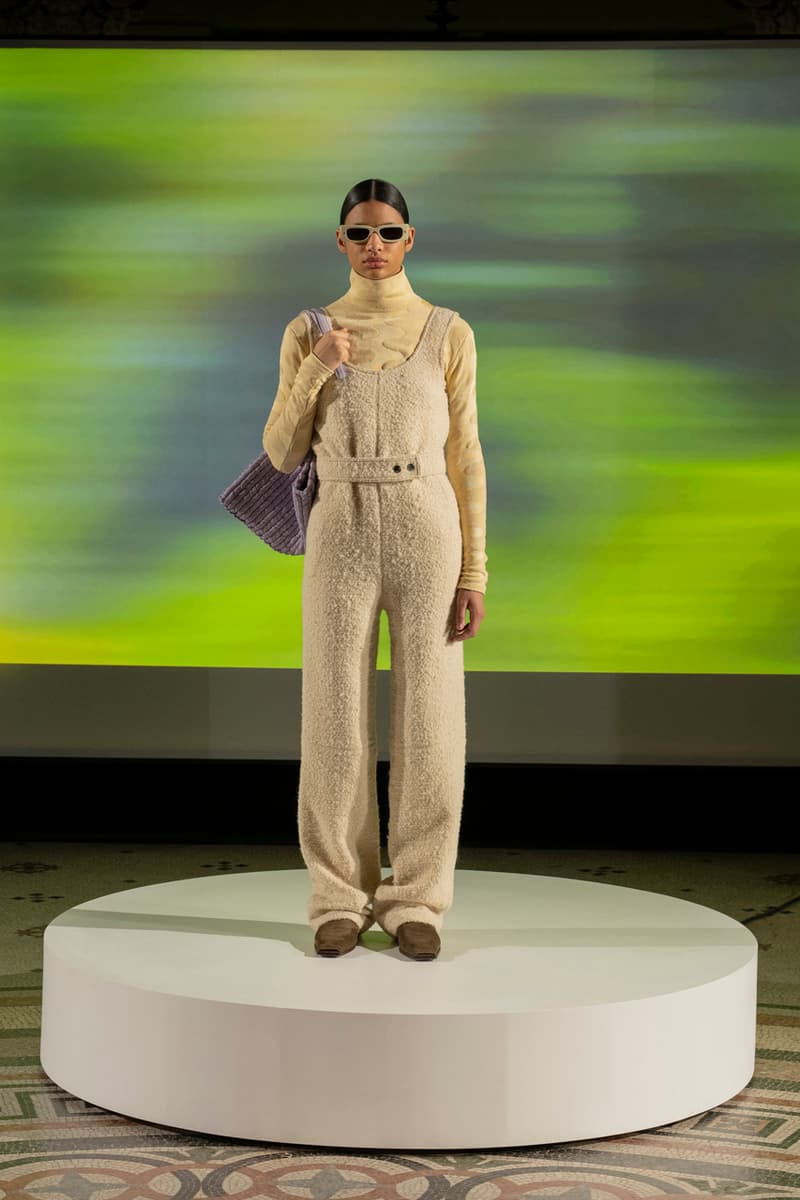 39 of 48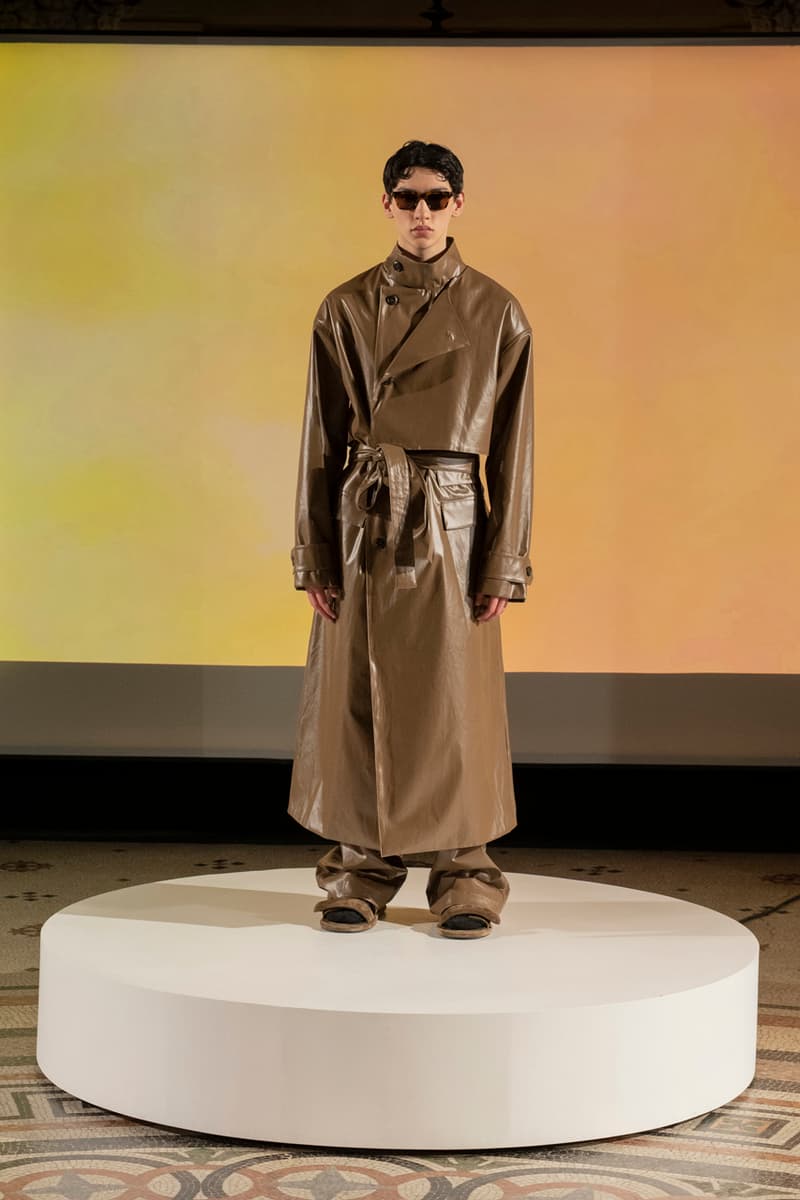 40 of 48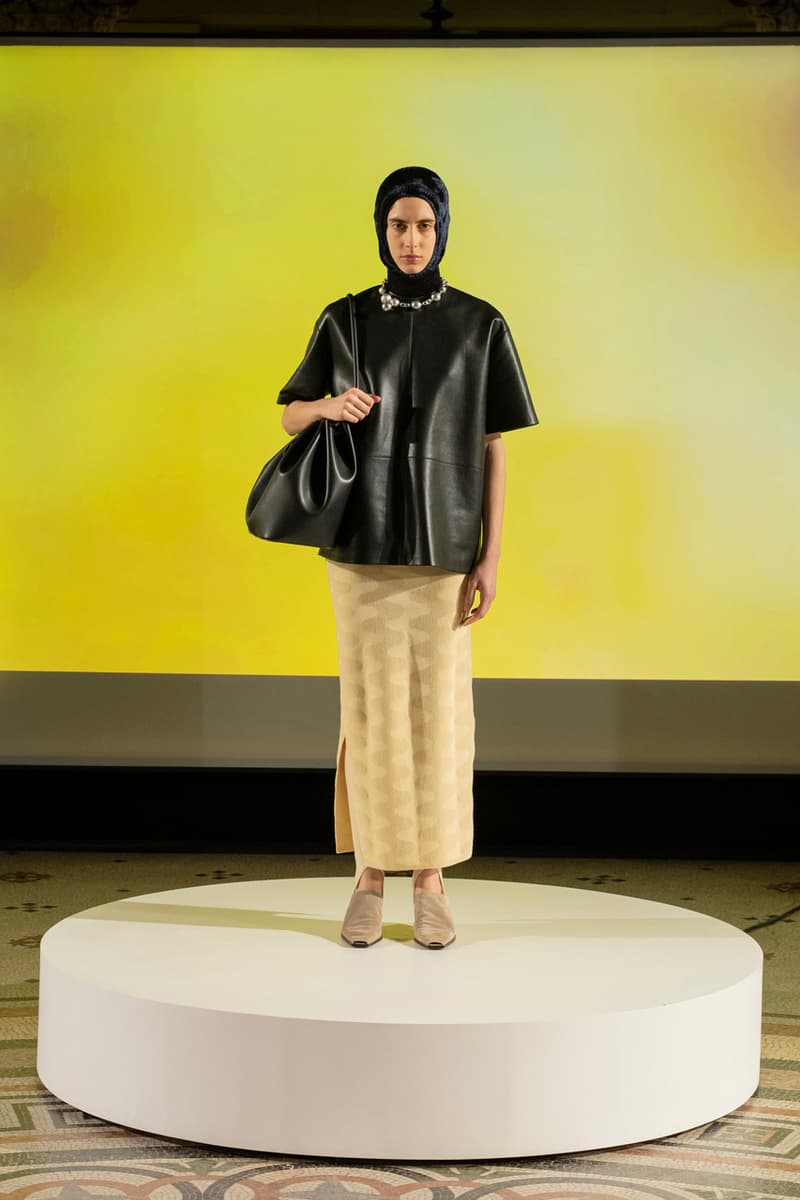 41 of 48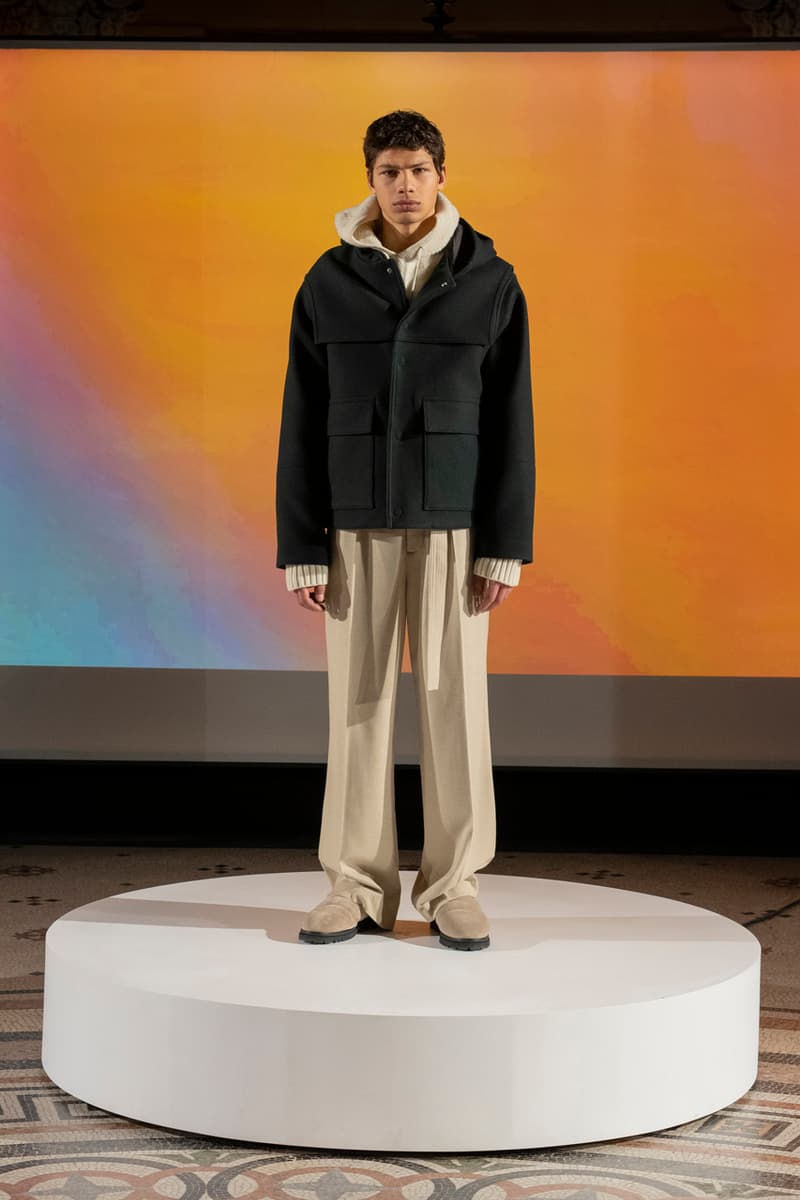 42 of 48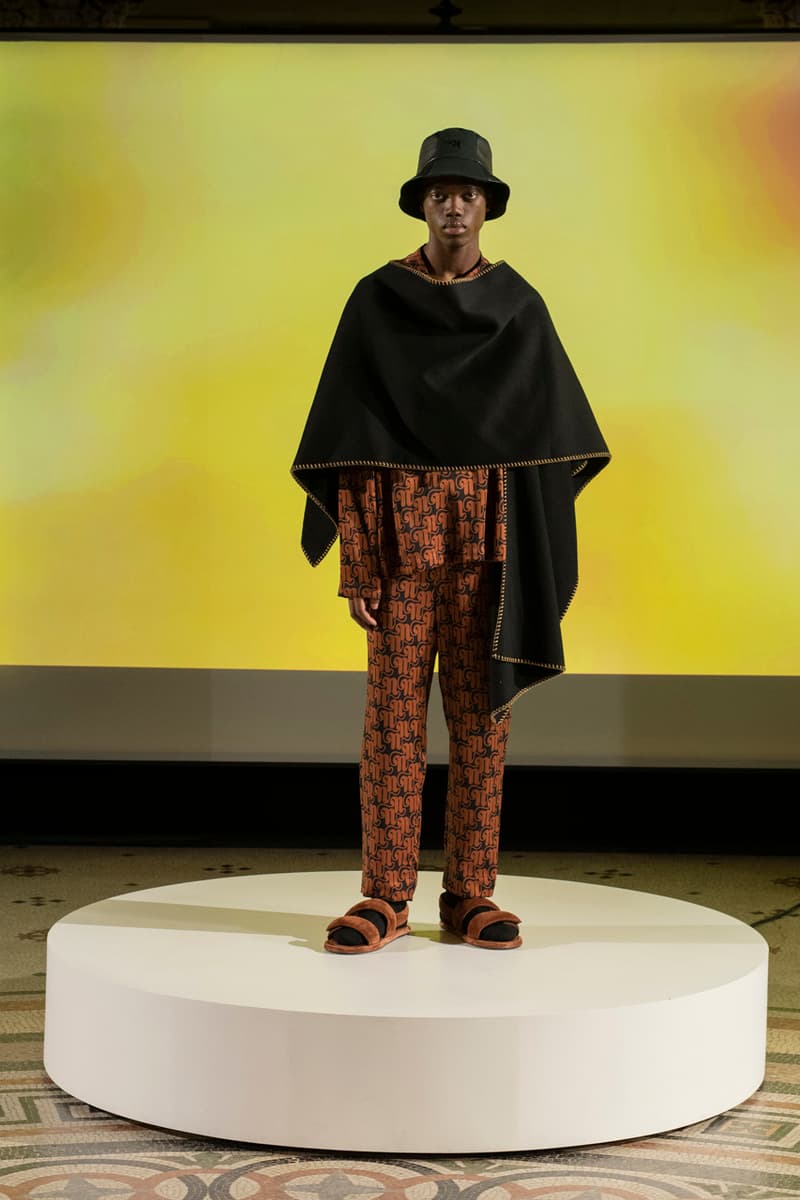 43 of 48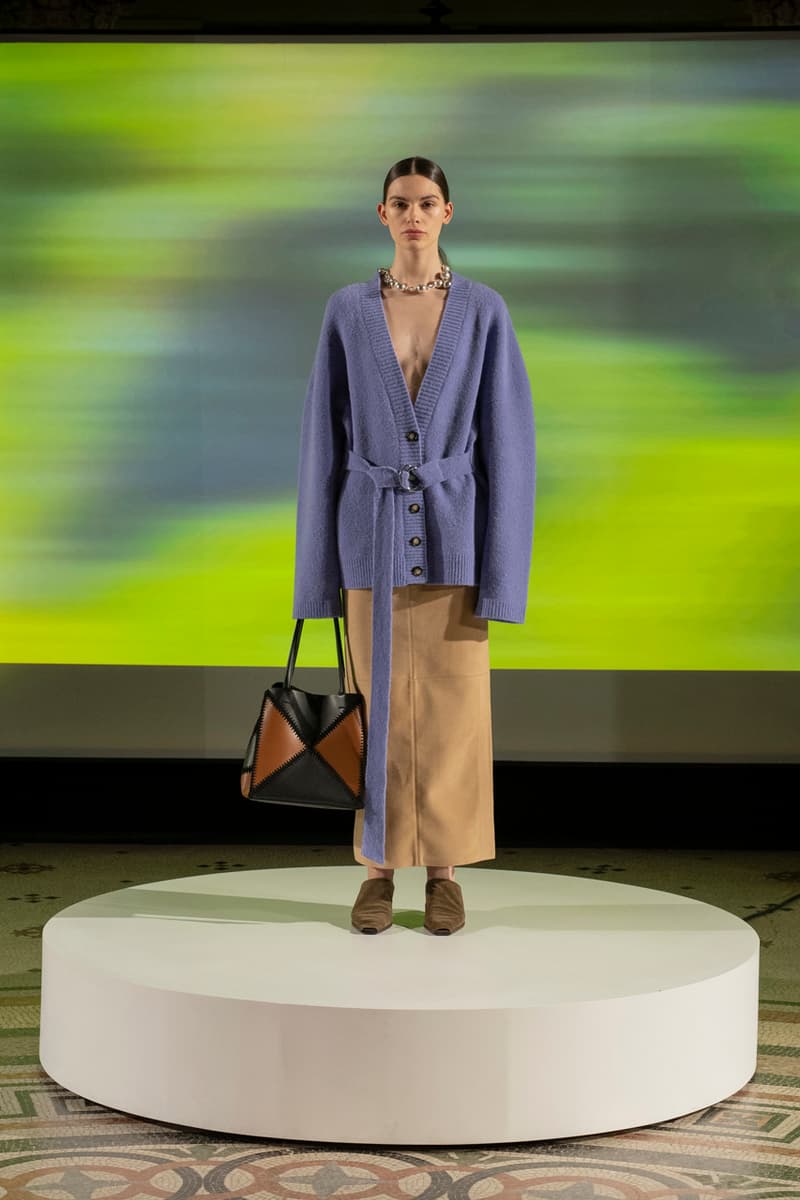 44 of 48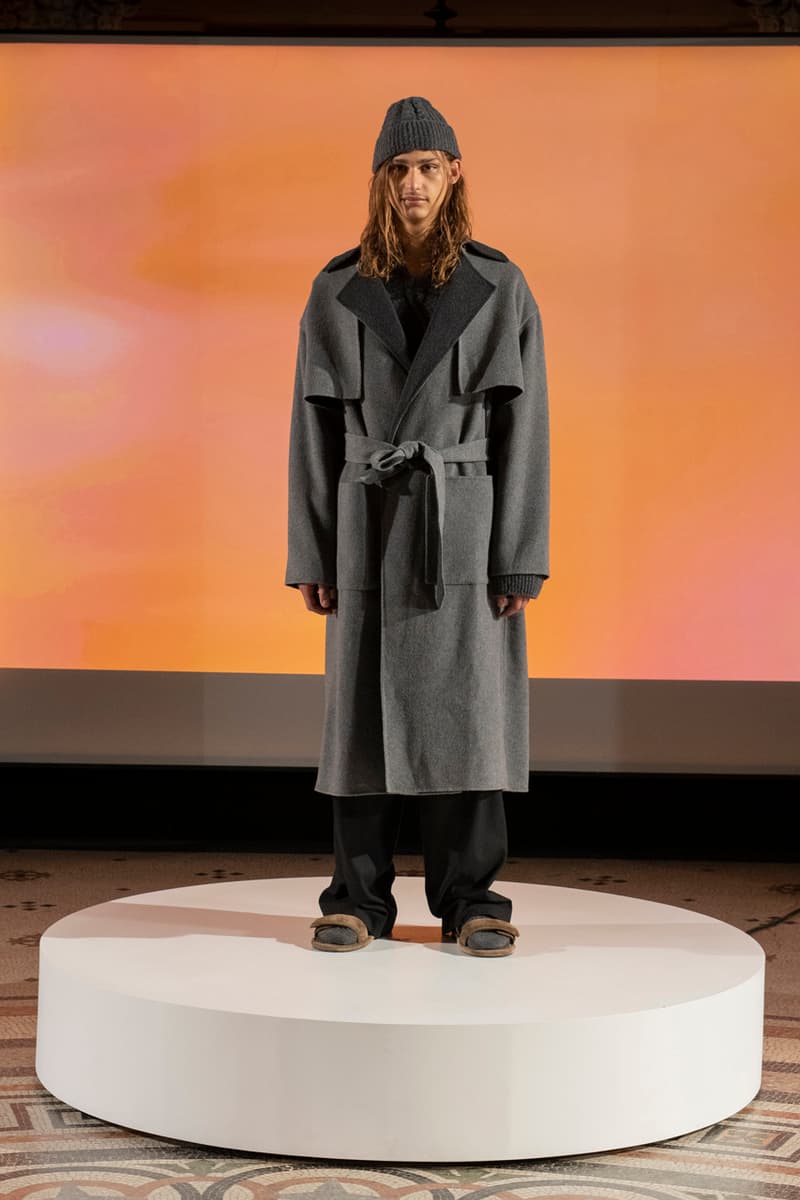 45 of 48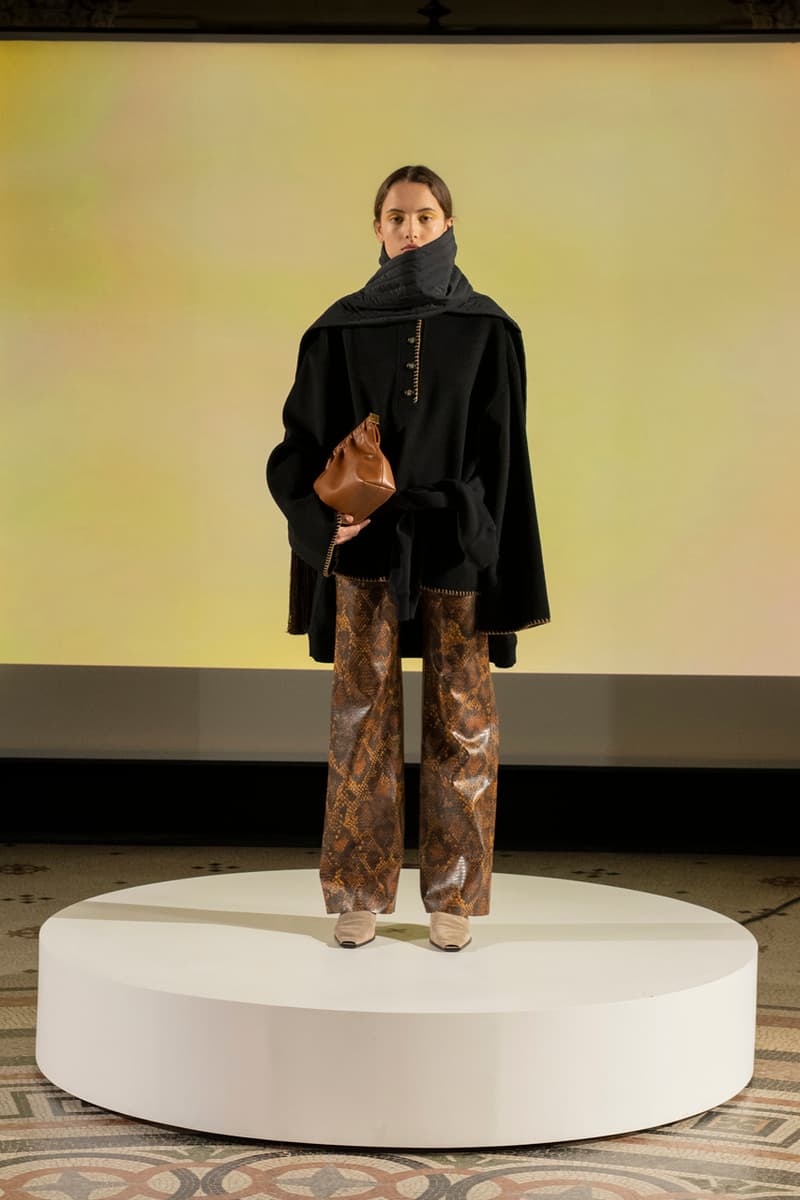 46 of 48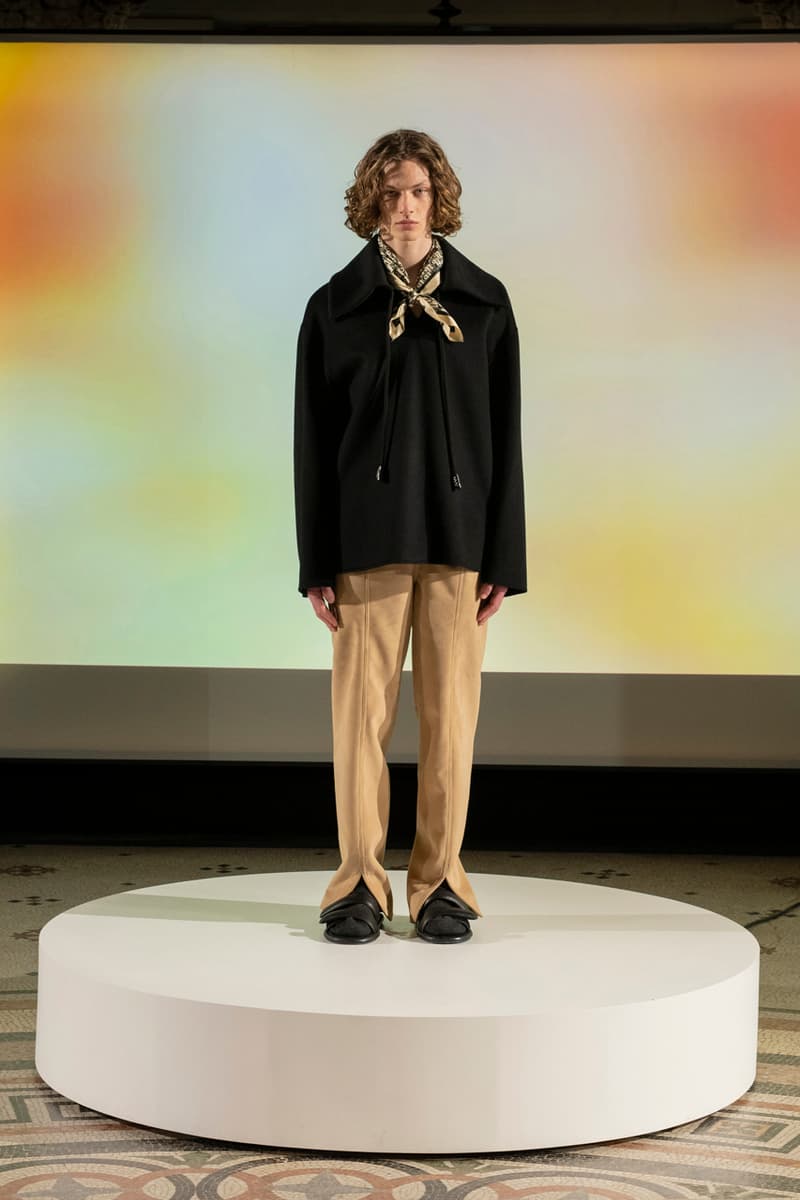 47 of 48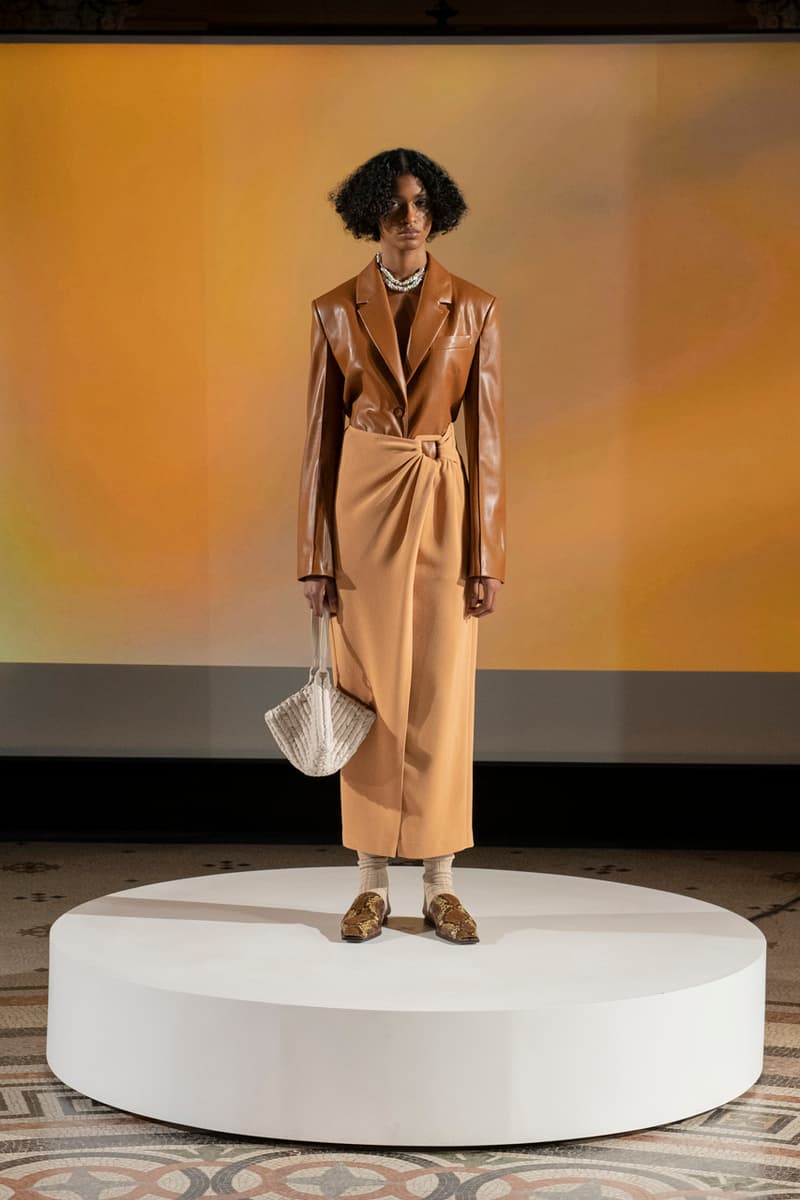 48 of 48
Hungarian fashion house Nanushka tapped into a theme of synchronized technology – along with humanity – for its Fall/Winter 2022 collection. With the debut of its show, the brand pledged support to Ukraine during the ongoing Russian invasion of the country.
Despite the ongoing crisis in creative director Sandra Sandor's neighboring country, she presented a live audio-visual experience on the runway during Paris Fashion Week. For FW22, Sandor titled Nanushka's collection "Industrial Craft," and presented a mix of workwear-inspired silhouettes that included tailored front-slit hemmed trousers and single-breasted jackets.
Muted color palettes struck a chord with reimagined gloss-patent trench coats, embellished crochet knits and ceramic detailing. Oversized leather blazers, wide-legged denim trousers and fabric treated separates were also collection highlights.
Although Sandor ideated and crafted the 48 looks during her maternity leave, the assistance of her design team – led by Ahinaa Perjési – helped her bring the collection's strong silhouettes and tactical accessories to life. Additionally, an exclusive collaboration with jewelry brand Vasiliki helped amplify the show's theme.
Moreover, being born in Hungary has shown Sandor how industrialization can negatively impact society, and as a result, she has pledged to provide support to Ukrainian workers who might currently be in a challenging situation.
Speaking on the recent turmoil, Sandor said:
"In this instance, we have chosen to use our platforms to draw further attention to the crisis and to provide support. Nanushka is partnering with the Hungarian Charity Service of the Order of Malta to provide accommodation, food, clothing and transport to and in Budapest for those seeking shelter as they leave Ukraine."
"Nanushka will continue to donate support and funds to this crisis throughout its term. We encourage others from our industry to seek out ways to support the crisis, from personal and corporate donations to using their own channels to present information that can be shared widely," she added.
Nanushka's complete FW22 collection and accessories can be found on its website, as well as the brand's link to charitable Ukraine resources.
In related news, Pussy Riot co-founder launches a crypto organization to raise funds for Ukraine.