U.K. Footwear Start-Up Hylo Announces $3.2M Series A Raise
Further extending the brand's aim of protecting the future of running and sport.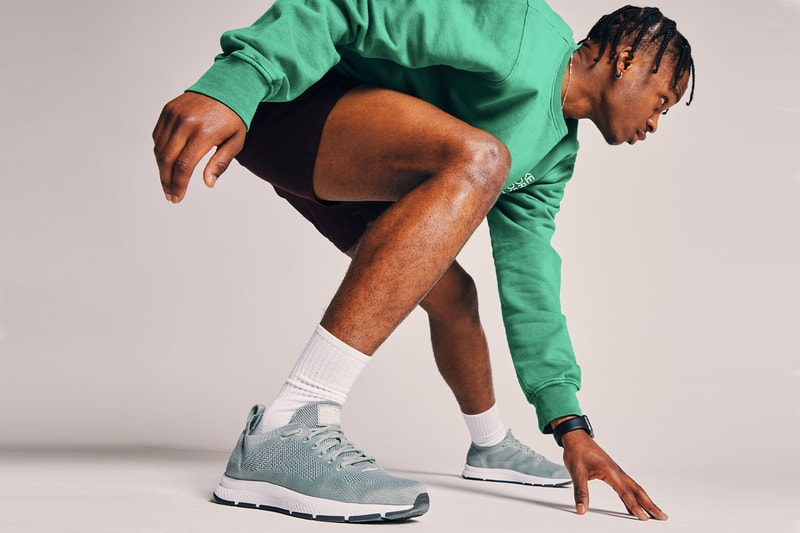 Athletic footwear start-up company Hylo has unveiled it has raised a Series A round of £2.5 million (approximately $3.2 million USD).
Led by Eka Ventures — with participation from Redrice Ventures and angel investors including England footballer Patrick Bamford — Hylo has confirmed the raised funds, which it says will be used "for both product and brand development, as well as sales and marketing expansion."
Focused on creating more sustainable performance-focused footwear, Hylo uses materials science to create state-of-the-art running shoes for athletes that also have a low impact on the planet. The brand's launch shoe — the Hylo Run — is both vegan and made from renewable materials, which results in a 52% lower carbon footprint compared with the average running shoe.
"We founded Hylo to provide athletes with products that not only perform but that drastically improve the impact that sportswear is having on our world," explains Michael Doughty, the brand's co-founder. "With the continued support of our initial investors and by welcoming Eka Ventures, Redrice and Mahr Projects into our Series A round, we have a team and the resources to continue on that journey and change the future of sportswear."
You can find out more about Hylo via its website and Instagram.
In other footwear news, Aries and New Balance have reunited for a running-inspired collection.