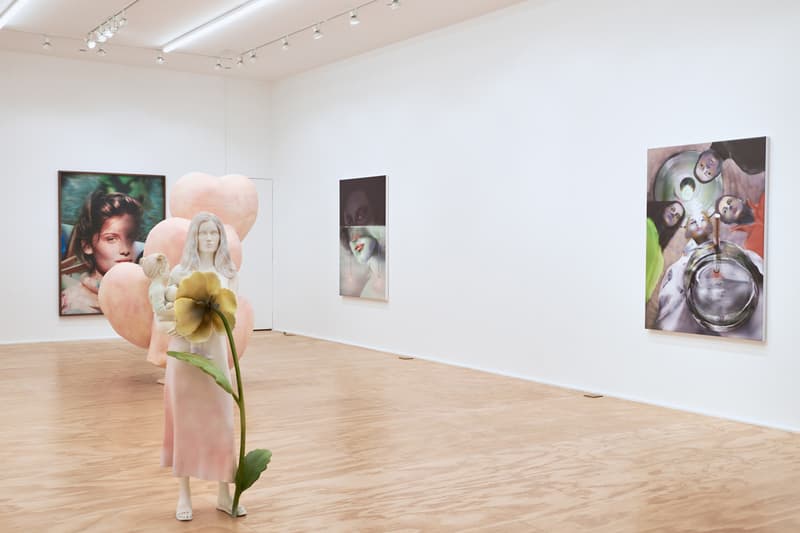 1 of 8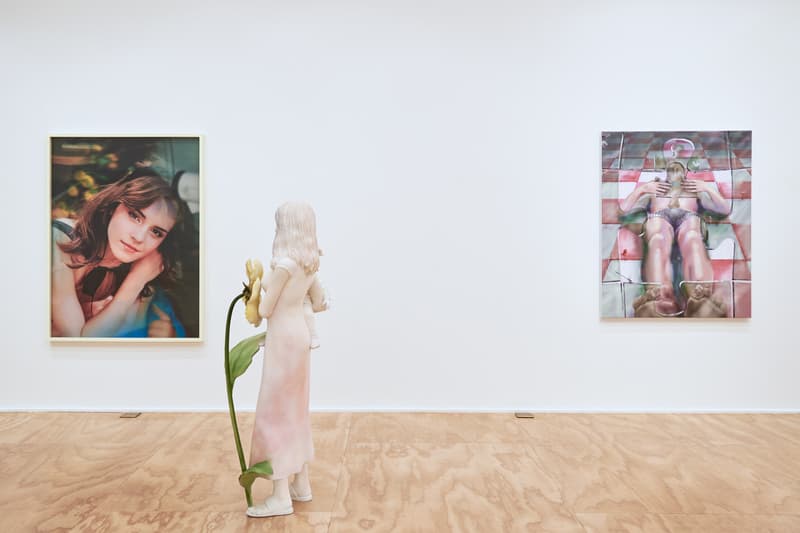 2 of 8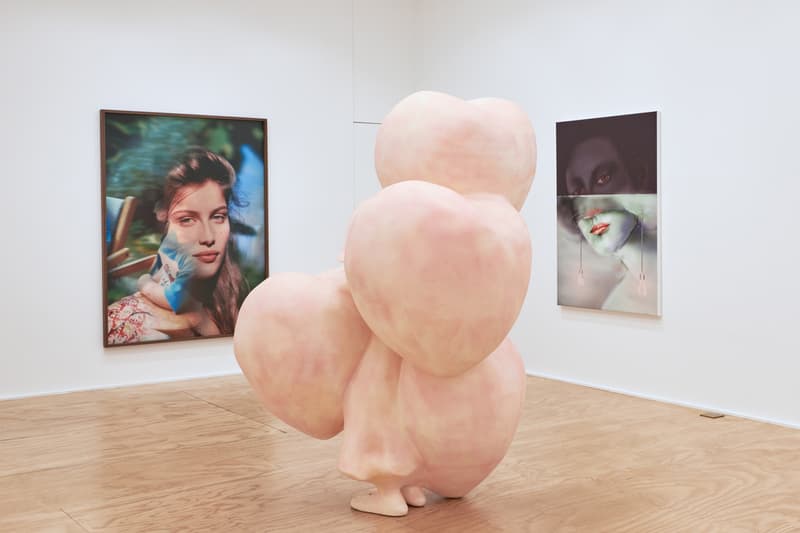 3 of 8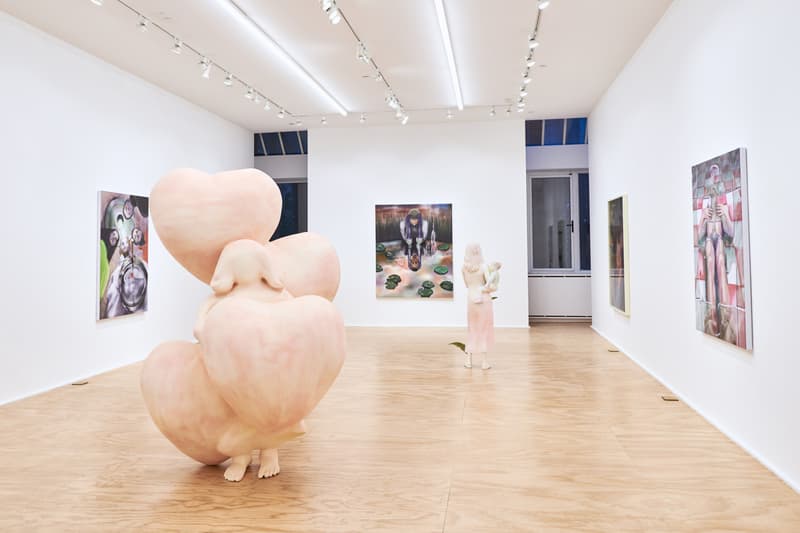 4 of 8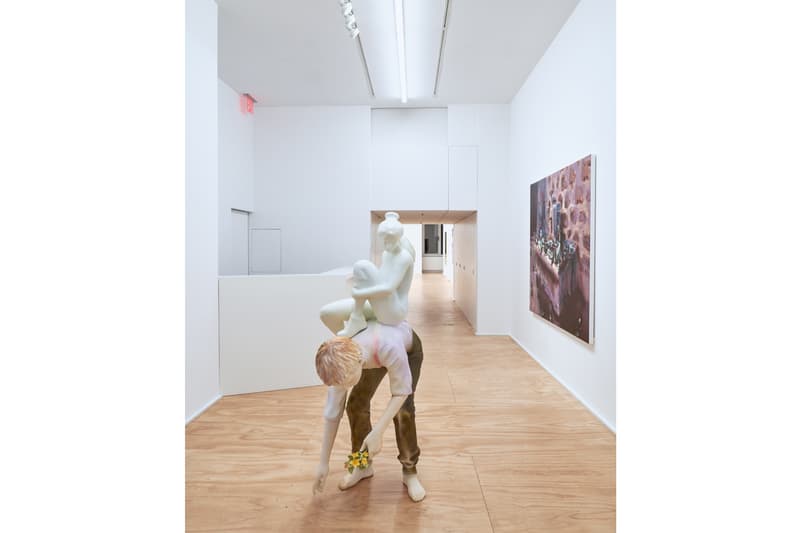 5 of 8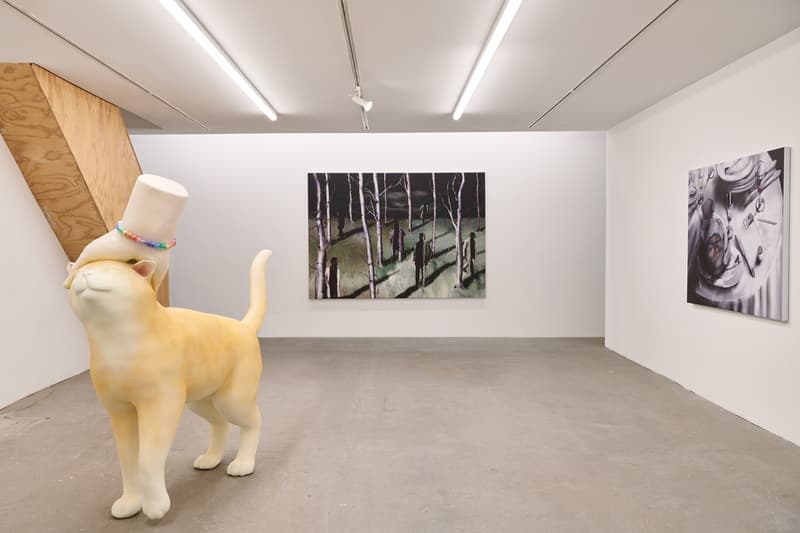 6 of 8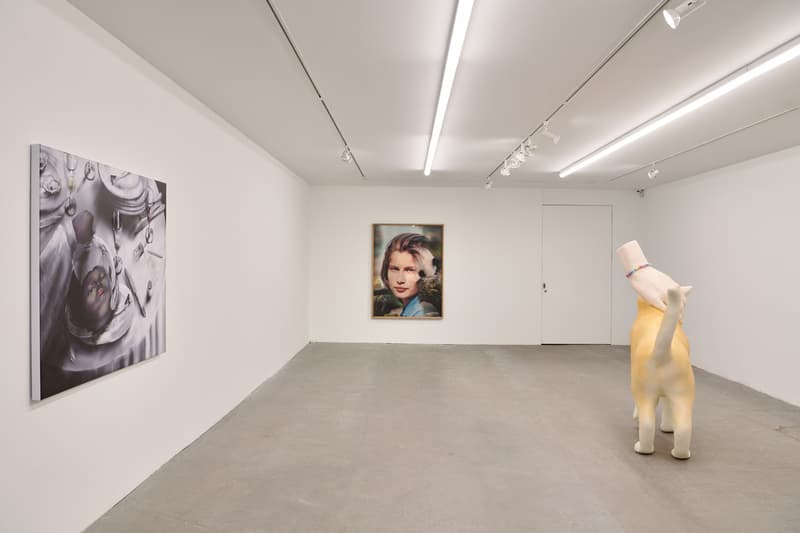 7 of 8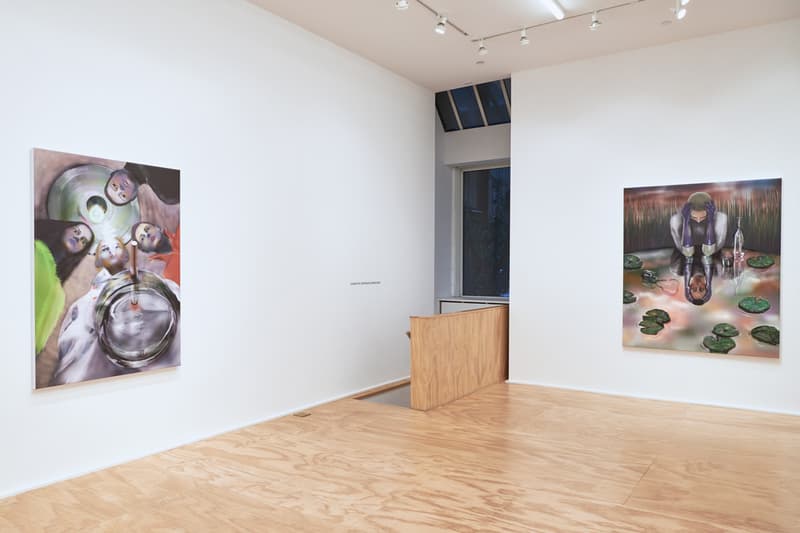 8 of 8
Louisa Gagliardi & Yves Scherer Present Joint Exhibition at Galerie Eva Presenhuber
The show is on view in New York until March 5.
---
Galerie Eva Presenhuber is currently showcasing an alluring joint exhibition of work by Swiss artists, Louisa Gagliardi and Yves Scherer.
Gagliardi's dreamy pastiche serves as a reflection of both the artist and the viewer. By tying in art historical references, such as Francisco Goya and Leonora Carrington, with a deliberately digital look and feel, the Zurich-based artist comments on the rapid acceleration of technology in our visualized and socialized worlds. Each of her featureless characters allows the viewer to place their own anecdotes, personal chronicles, dreams, and losses within the confines of the composition.
Complementing the paintings on the walls are the sculptures of Yves Scherer. Made through a combination of materials, from polychrome aluminum and 3D-lenticulars, to stainless steel and digital printing, Scherer examines the integrity of existence. Rather than representing a particular person or character, each totemic sculpture serves as a moment in a story, or a fleeting emotion that is frozen in space.
The exhibition is currently in its final days and will end on March 5 at Galerie Eva Presenhuber in New York.
Also on view, Doubleday & Cartwright's ALLCITY Gallery will showcase the work of Lindsey Bull.
Galerie Eva Presenhuber
39 Great Jones St,
New York, NY 10012