Ferrari Officially Teases Its Purosangue SUV
"You've heard the rumors… and we're delighted to confirm they're true (some of them)."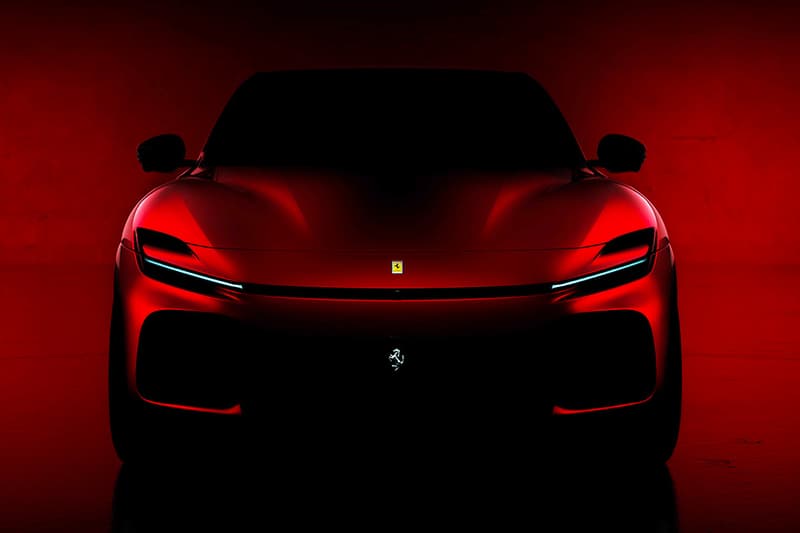 Ferrari has officially confirmed by the way of an Instagram teaser that the Purosangue is real, showing off the divisive SUV in a shadowy image. While unofficial leaks have previously shown the Purosangue in better lighting, this is the first time the Italian automotive company has confirmed that is it making the Purosangue — if it's even called that, mind.
As Ferrari stated in its caption, "You've heard the rumors… and we're delighted to confirm they're true (some of them). All will be revealed later this year." This means that the automotive industry is right about the car existing, but perhaps there are some changes or elements that will still surprise us.
For example, no word has been said on the engine that will power Ferrari's first SUV. While it's unlikely to be a V12, it could be a V8 or perhaps a similar V6 Hybrid to that found in the 296 GTB. Regardless, power is likely to be on par with the Lamborghini Urus, Aston Martin DBX, and undoubtedly more than models like the Mercedes-AMG G 63.
Stay tuned to HYPEBEAST and HYPEBEAST Car Club for official information. For now, take a look at the teaser above.
In case you missed it, check out the latest issue of DRIVERS.