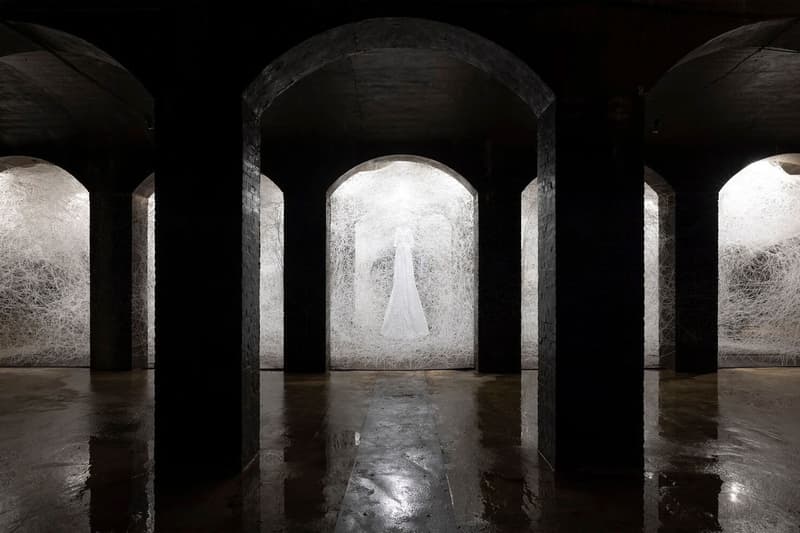 1 of 4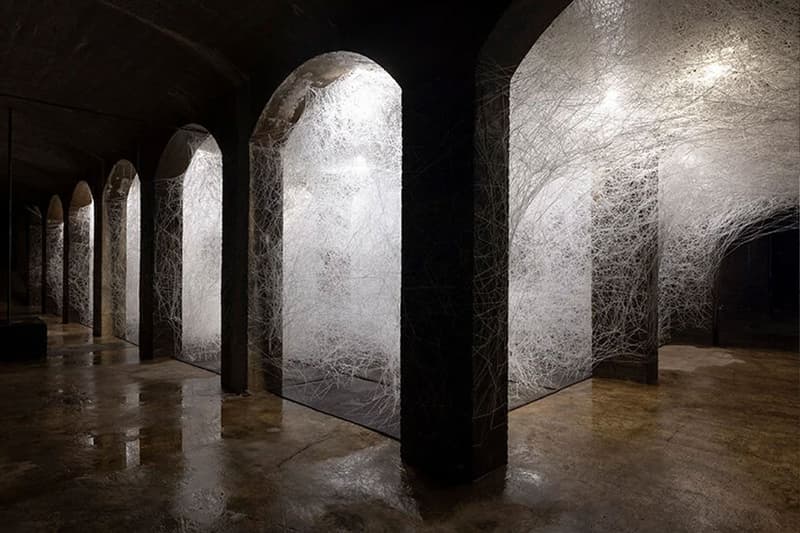 2 of 4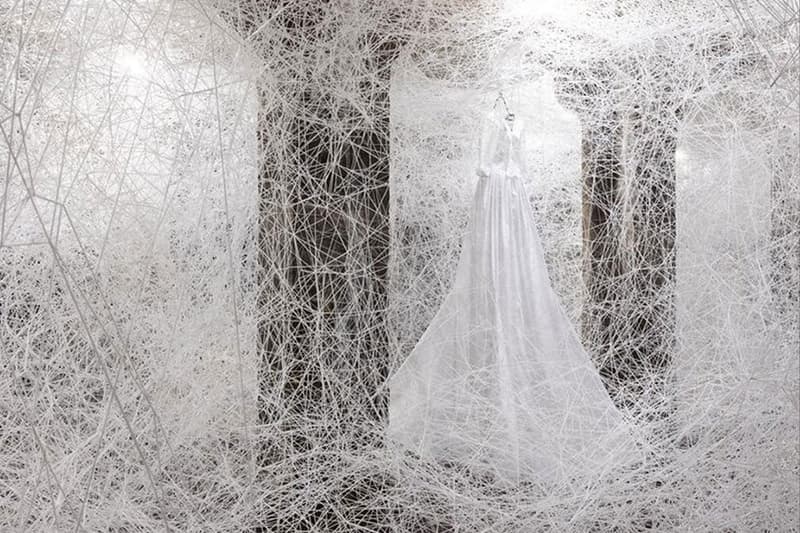 3 of 4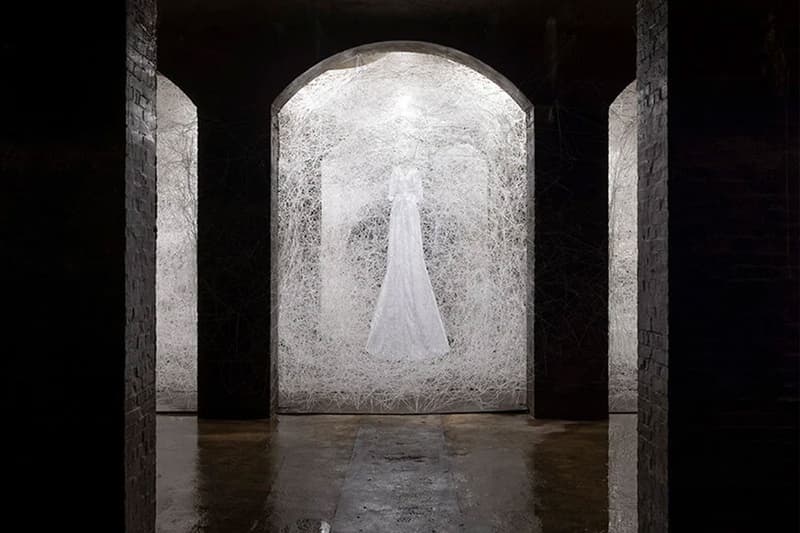 4 of 4
Chiharu Shiota Casts Ethereal Webs in Copenhagen's Old Water Reservoir
Creating a "labyrinth within a labyrinth."
---
Following her largest solo exhibition "The Soul Trembles" in Shanghai, Berlin-based artist Chiharu Shiota threads her signature webs in the eerie underground caverns of the Cisternene, a former water reservoir in Copenhagen, Denmark.
The 1000-sqm Cisternerne space once supplied drinking water to all of Copenhagen. For her dreamy exhibition titled Multiples Realities, Shiota chooses to play with the idea of water which is seen dripping down surrounding archways and flowing heavier on the grounds as visitors travel deeper into the space.
Shiota's poetic landscapes are often a place for introspection free from the restraints of time and space present in the real world, and the artist's latest venture may be her most immersive installation yet. The idea for this show was to create a "labyrinth within a labyrinth" filled with the return of familiar motifs including Shiota's large-scale thread structures,  long red and white wedding dresses that rotate as if dancing on the surface of the water, and mirrored illusions. Shiota revealed that she and her team patiently wove the maze-like yarn structures over the course of ten days using 160 km of yarn.
"This exhibition is a special experience," said Shiota in an interview with Wallpaper. "You might be thrilled to feel lost, without knowing any longer where or when it is."
The Multiple Realities exhibition is now open at the Cisternerne, Frederiksberg Museums, and will run until November 30.
Cisternerne
Søndermarken opposite Zoo
2000 Frederiksberg
Copenhagen, Denmark
In other news, M.C. Escher gets the recognition he deserves in new retrospective exhibition.