A Battle Royale Mode for 'Halo Infinite' Has Reportedly Leaked
Seemingly a successor to 'Halo 5's Warzone mode.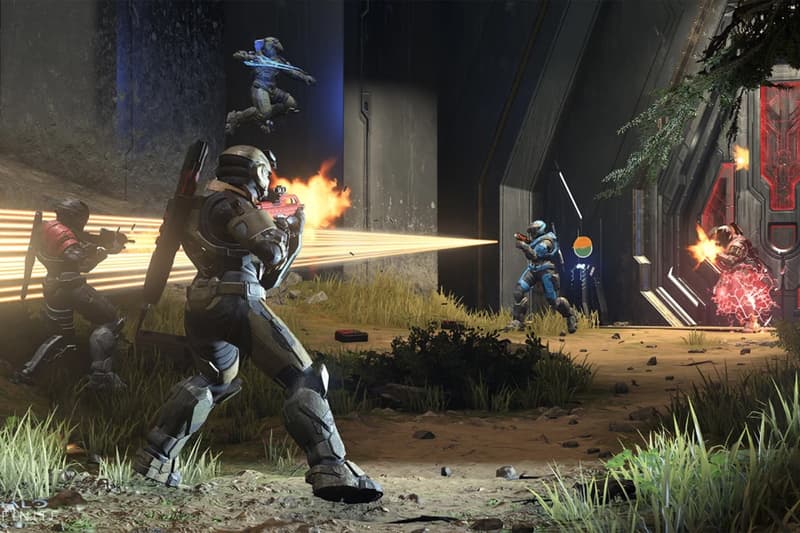 Rumors of a battle royale mode for Halo Infinite have long been discussed across the fan base, but now it seems that leaks have surfaced suggesting that 343 Industries is indeed bringing the highly popular mode to the game.
In a tweet from HaloHub, the Halo-centric community-run page posted a screenshot of what it says resembled a successor to Halo 5's Warzone mode, but with a battle royale twist to its rules and play style. It followed up with another tweet saying they have more screenshots of the mode's options to come, but it also doesn't think the mode will be released anytime soon.
While 343 Industries hasn't confirmed anything officially, the move to add in a battle royale mode wouldn't come as a surprise. The player count for Halo Infinite has declined quite significantly since its original launch despite the game receiving great reviews at the time. A new game mode, especially one as popular as battle royale, will definitely inject some momentum into a title that otherwise has been slow to bring on new content.
For those interested, definitely stay tuned for more updates to come.
?MAJOR NEWS!?
It looks like a successor to Halo 5's Warzone may be in the works with Battle Royale like characteristics. We received these screenshots recently and know others have too. Note: We don't expect this mode to release anytime soon (1/2). #Halo #HaloInfinite #Gaming pic.twitter.com/UkgjFYBvQB

— HaloHub (Follow for Halo News & More) (@HaloHubGG) March 15, 2022
Elsewhere in gaming, you can now fight an army of Agent Smiths as Neo in Sifu.