Square Enix Teases Upcoming 'FFVII' Buster Sword Alarm Clock
Cloud Strife's trusted weapon.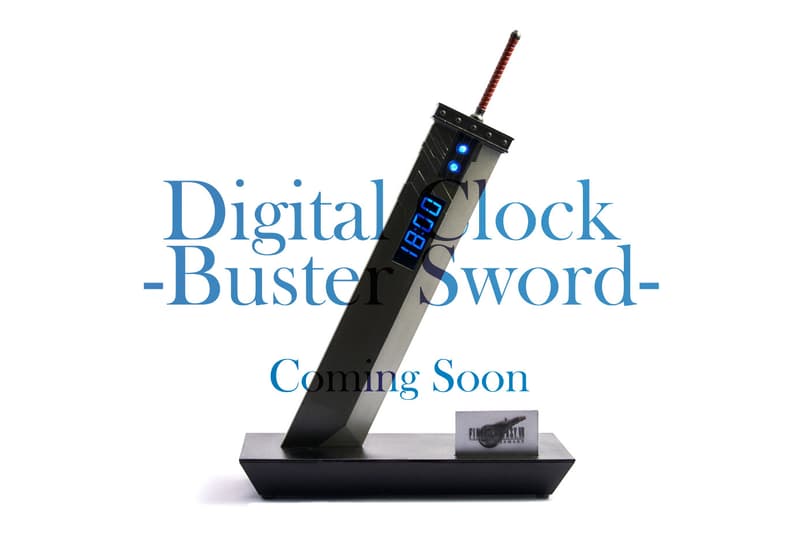 Square Enix has just announced a new home clock in celebration of Final Fantasy VII's 25th anniversary.
The digital alarm clock teased takes the shape of Cloud Strife's iconic Buster Sword. While they have said that the first look is just an early build of the home good, fans can already see the large cleaver sword suck in a black base with the time displayed near the base of the blade with two blue LED lights — perhaps Materia.
There's no info on the release date or pricing, but the official image does say "Coming Soon."
In other design news, Shaun White unveils custom Whitespace x Louis Vuitton 2022 Winter Olympics luggage set.