RAISEfashion and the Anti Racism Fund Partner With Pyer Moss, Louis Vuitton For Summer Internship
Promoting inclusivity and racial equity within the fashion industry.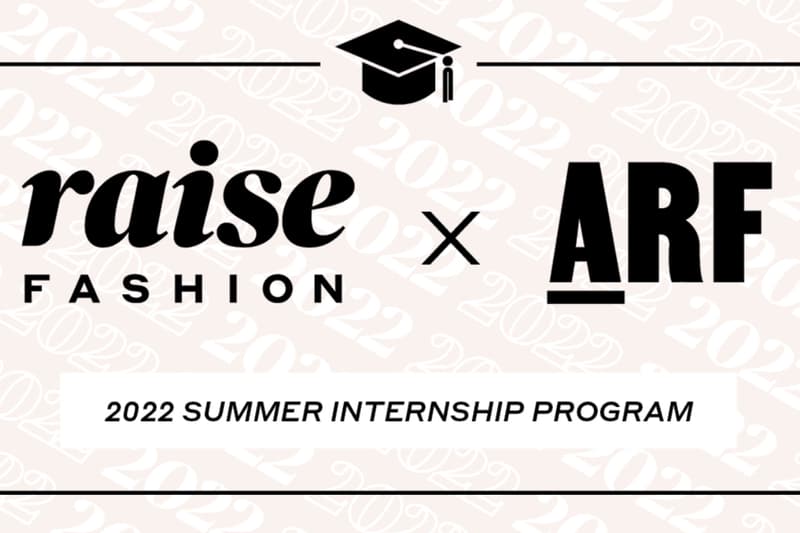 RAISEfashion has partnered again with the Anti Racism Fund to launch its second professional development summer internship program for Black students.
RAISE – an acronym for respect, advocate, inspire, support and empower – will begin internships this summer and will offer a cost-of-living stipend, mentorship and a "buddy" program that provides peer-to-peer advice. The comprehensive, paid 10-week program serves as an influential step in career building and buffers the organization's mission to promote inclusivity and racial equity within the fashion industry.
Summer 2021 intern alum Jaylen Barrett – a junior Supply Chain Management major at Howard University – says: "When I think of RAISE, my mind automatically goes to the idea of lifting up 'talented others' and getting them in a room where they all can shine the best."
"It provides support, aspiration, and inspiration to get people to the next level. It means a lot to me," he adds.
Qualified undergraduate students are pooled from 13 Historically Black Colleges and Universities, including Florida A&M, Bowie State University, Morehouse College, Spelman College and North Carolina A&T, and are expected to graduate in 2023 or 2024.
Industry partners such as Pyer Moss, Louis Vuitton, Bloomingdale's, Saks Fifth Avenue and FRAME will offer valuable learning experiences in the fields of finance, e-commerce, buying, digital marketing and operations, spread across New York City and Los Angeles.
Founded in July 2020 in response to the Black Lives Matter movement, RAISEfashion and its Network Advisory work toward dismantling racial bias and match applicants with its network of vetted experts across all sectors of the market.
This year's successful applicants will be notified of final decisions by March 14, and further information can be found on the RAISEfashion website.
In other news, check out Pyer Moss' 2021 couture show.