Jerry Seinfeld's 2004 Porsche Carrera GT Is Up for Auction
Owned by the comedian between 2005 and 2011.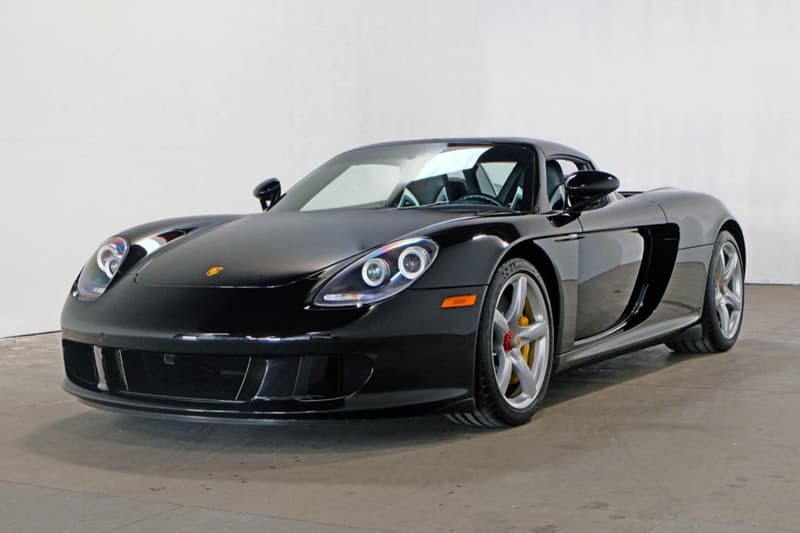 A 2004 Porsche Carrera GT that was previously owned by Jerry Seinfeld is up for auction. The vehicle, one of 1,270 manufactured during its four-year production run, first appeared in the year 2000 at the Paris Motor Show and entered production in 2003.
The comedian purchased the Carrera GT in 2005 while living in Manhattan. The car would remain in his possession until 2011. Following its sale, it was transported to Oregon and was bought by its current owner in 2015.
The carbon-fiber body of the car features removable rooftop panels, as well as an undertray and a rear diffuser. Inside, the cockpit has racing-style seats finished in dark gray leather upholstery, which also lines the door panels. The vehicle comes outfitted with air conditioning, heated side mirrors and a Porsche Online Pro CD stereo.
With approximately 3,700 miles and a production of 605 horsepower at 8,000 RPM, the car is being listed for auction with its factory books, a battery charger and service records. The buyer will also receive a photocopy of the New York title in Jerry Seinfeld's name.
There are currently 11 days remaining on the auction. Check it out on the Bring a Trailer website.
In other automotive news, the world's largest aircraft has completed its fourth flight test.